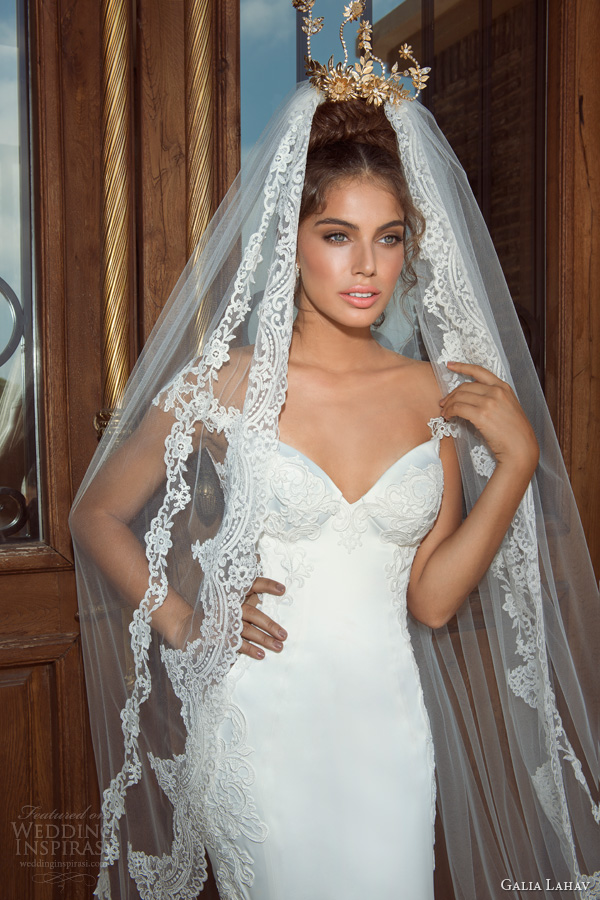 We are so excited to share with you these absolutely stunning and unique wedding dresses by Galia Lahav. The mini collection "The Empress Deck" is Galia Lahav's modern and angelic take on an ethereal series of gowns. Worlds of fantasy and fiction collide, as the bride is invited to join the realms of "modern heroines, powerful fashion symbols drawn from a mythical and romantic world of once upon a time" with an alluring collection of sleek and elegant gowns with the most exquisite detailing. Each dress is made with textured French lace and Italian silks providing a beautiful mix of drama and comfort for the bride. Above, Fiona gown with Iris veil.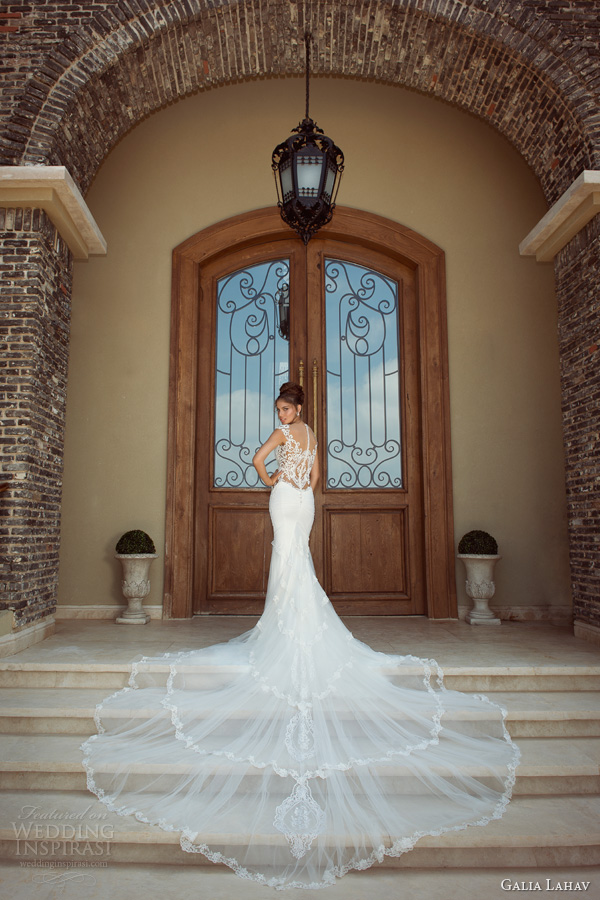 The back of the gown is so breathtaking! ♥ It deserves a closer look (all of the dresses do actually!).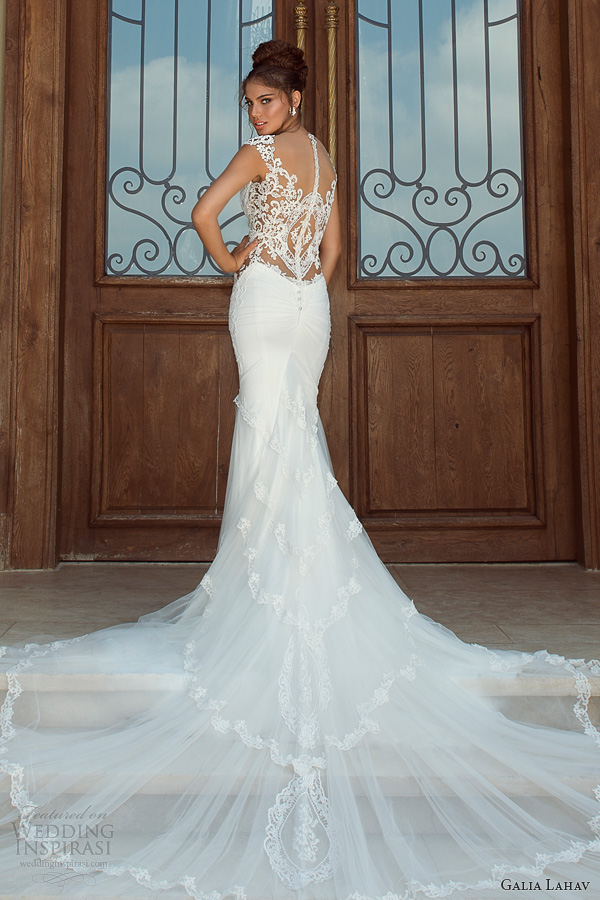 Saffron gown with straps and illusion lace back.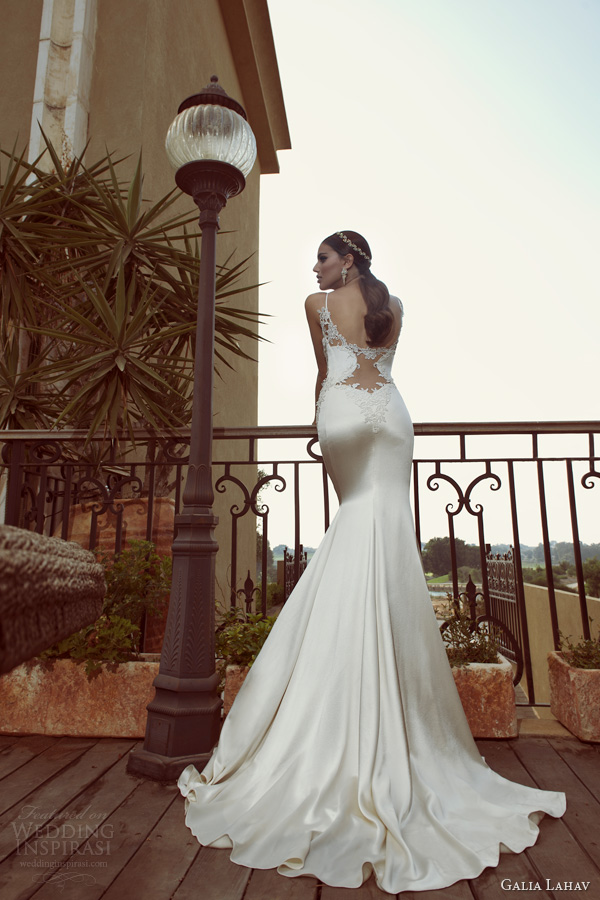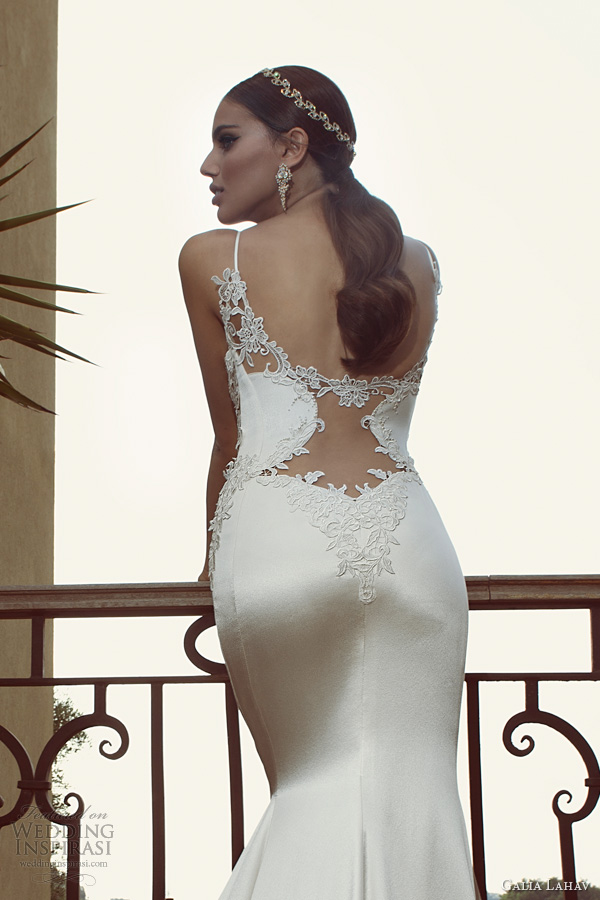 Madonna lace gown with a showstopping back.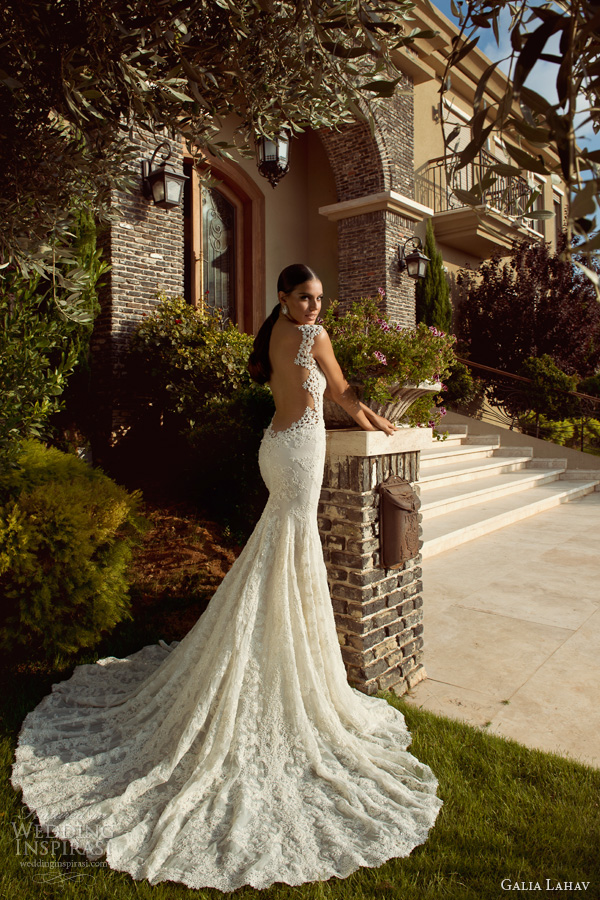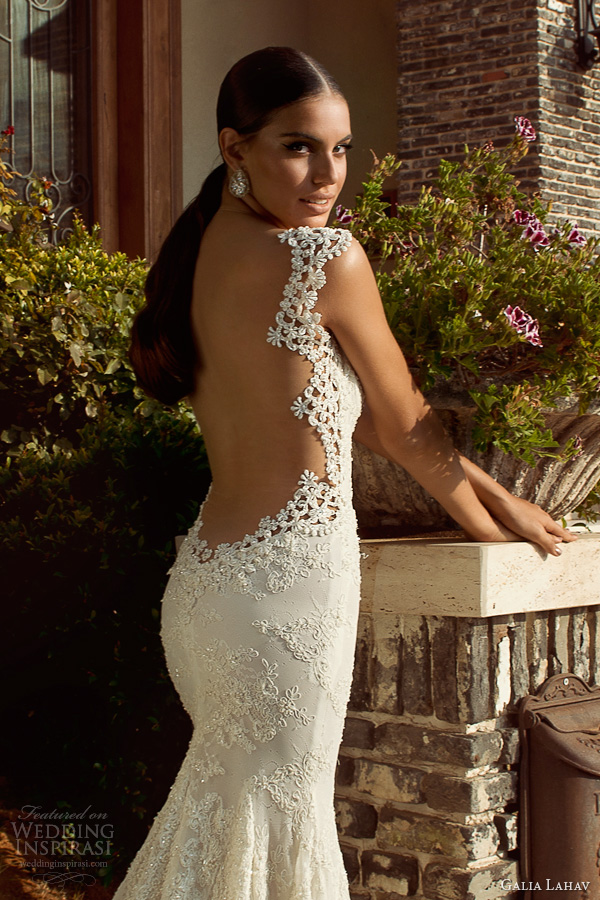 More gorgeous Galia Lahav wedding gowns on the next page.