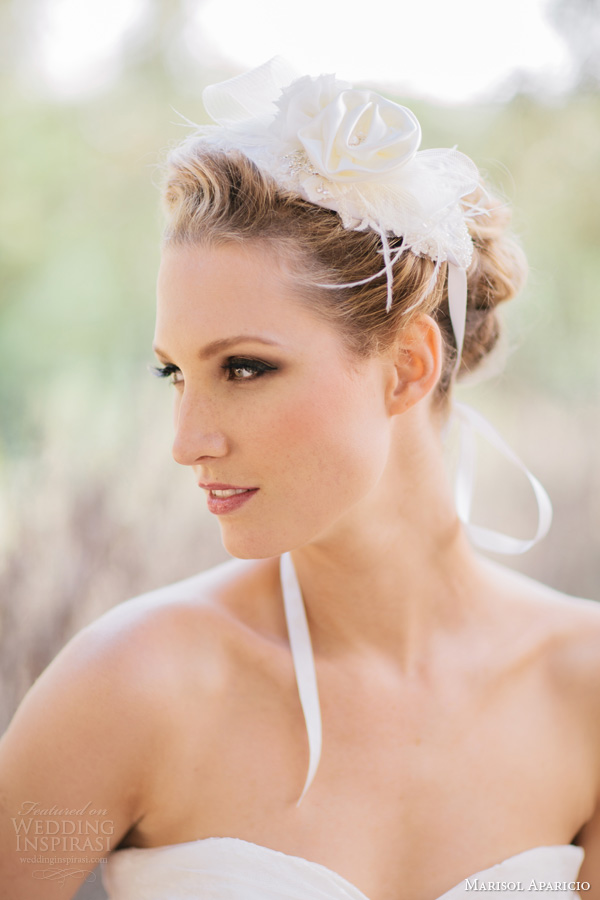 More gorgeous veils and hair accessories from Marisol Aparcio's Fall 2013 preview. Above, cocktail hat; below, halo with pink flowers.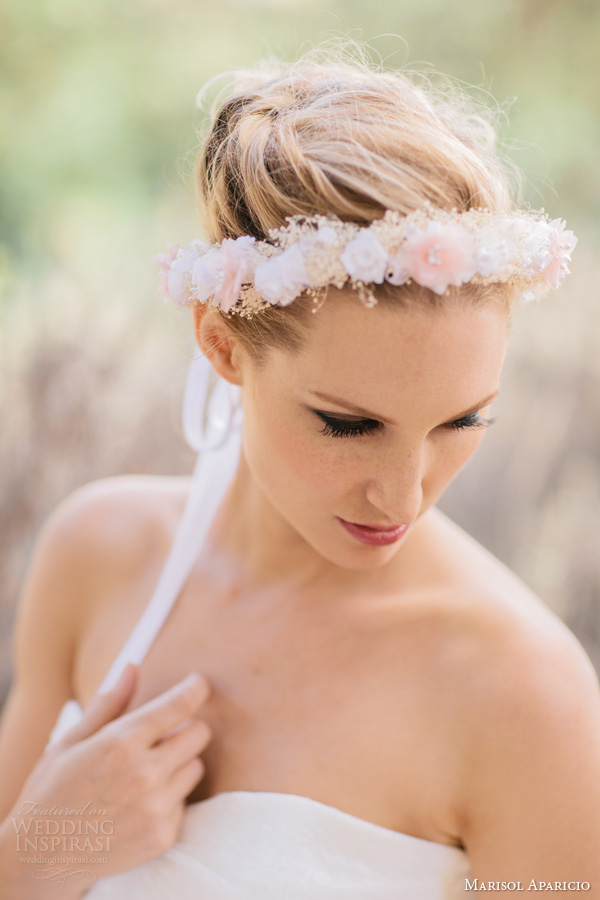 Floral halo headband.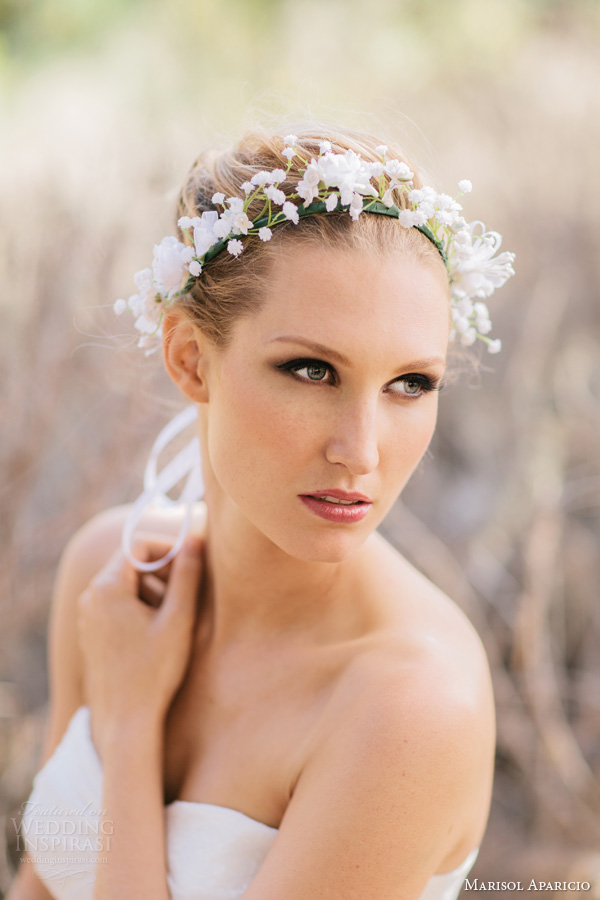 Headpiece with draped rhinestones.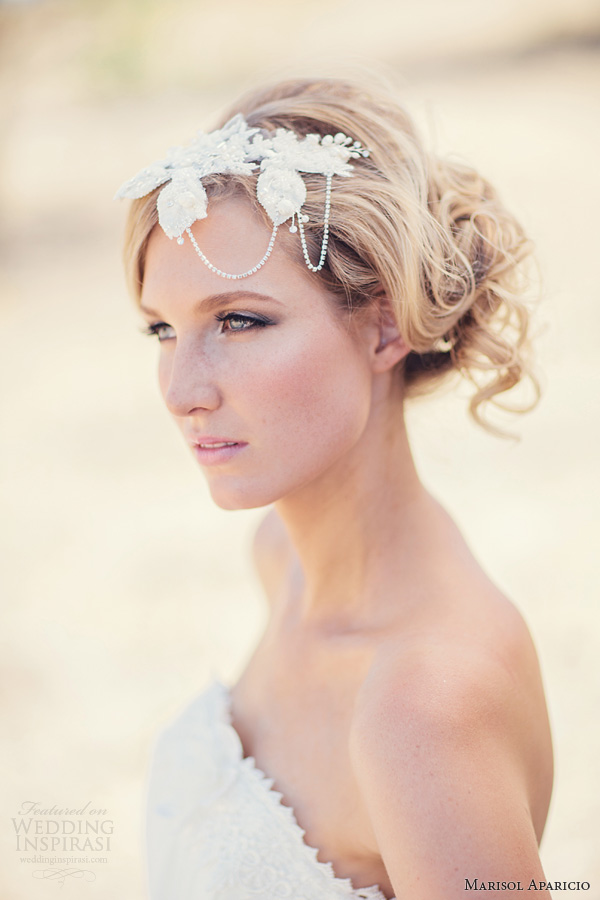 Gold headband/sash.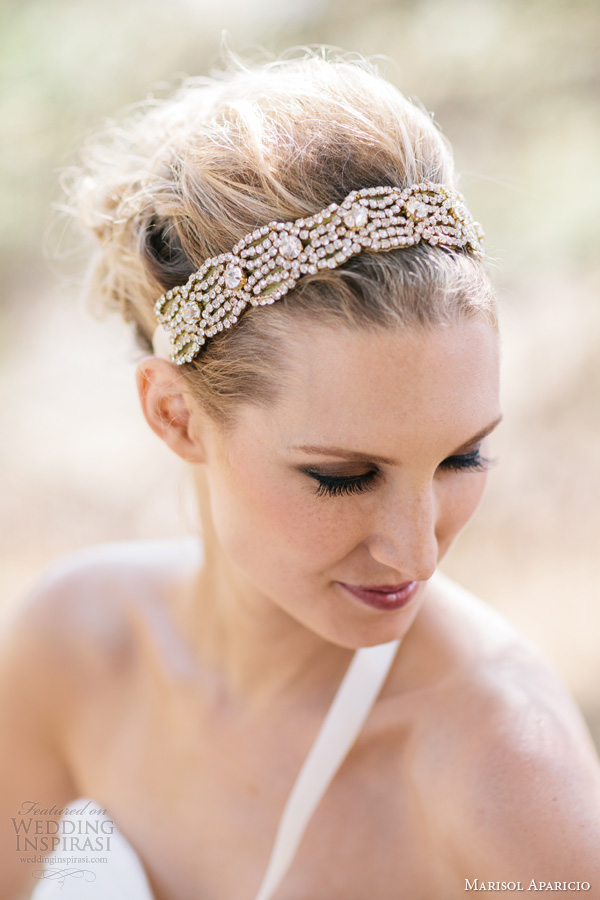 Rose gold double headband.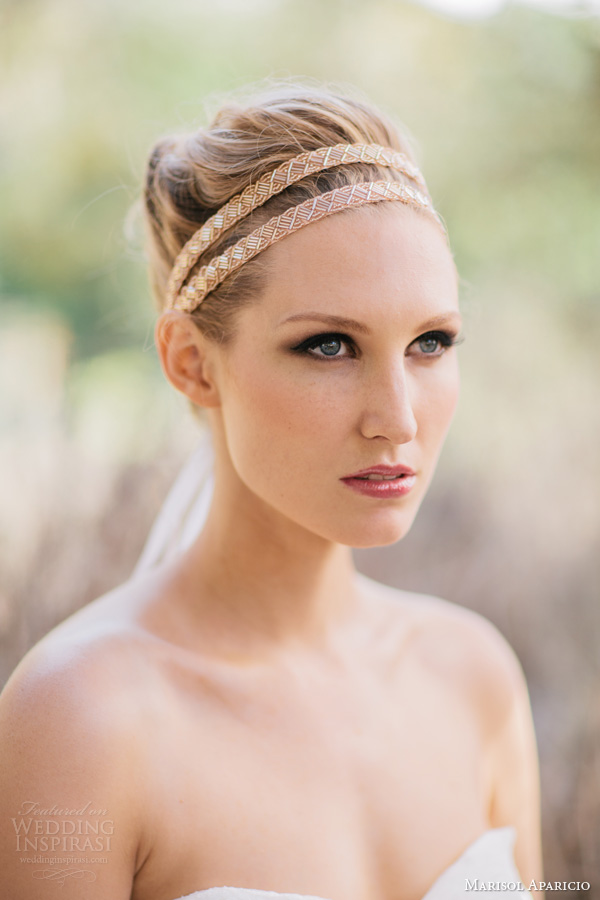 There's something about this one that we love so much. Very pretty!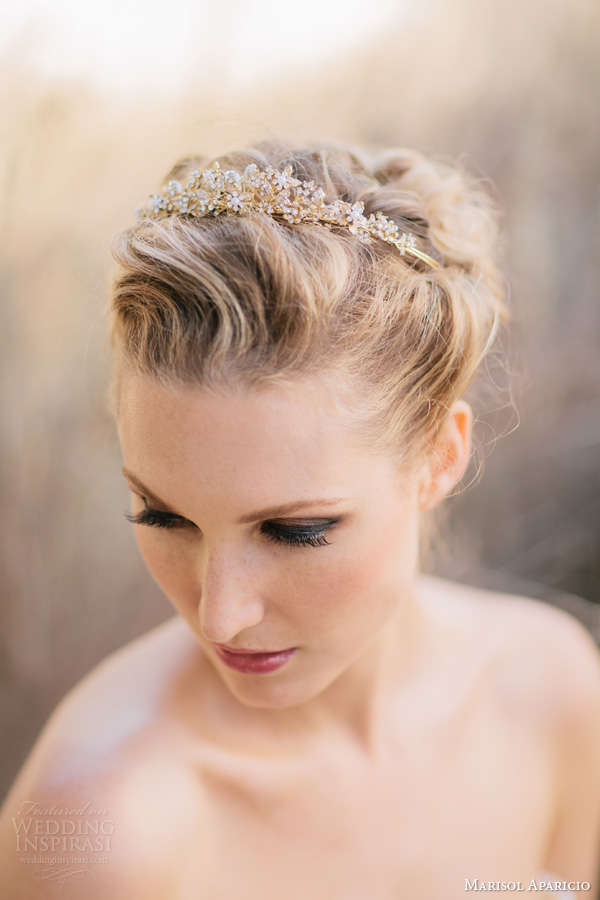 Mini applique birdcage veil.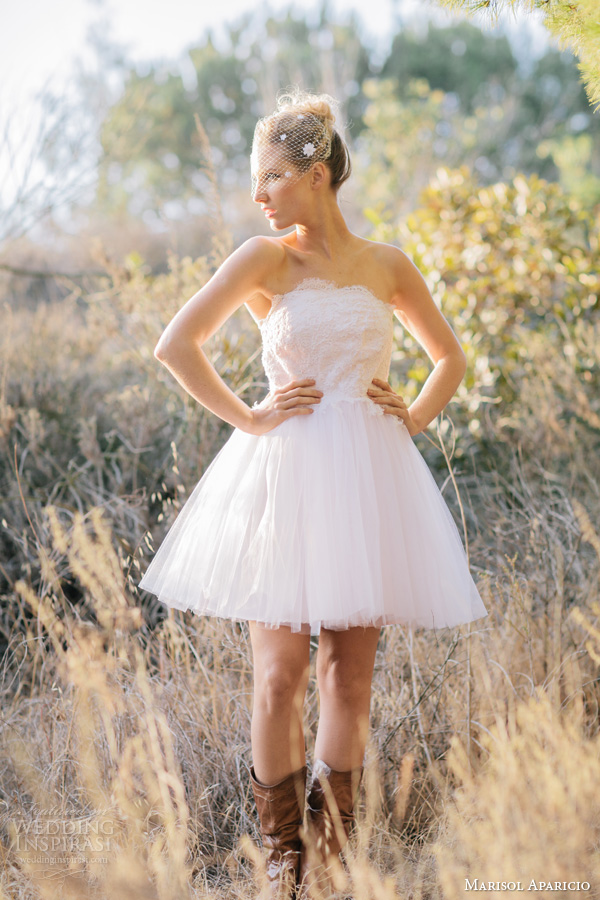 Karina veil in ivory, shown with English netting strapless gown.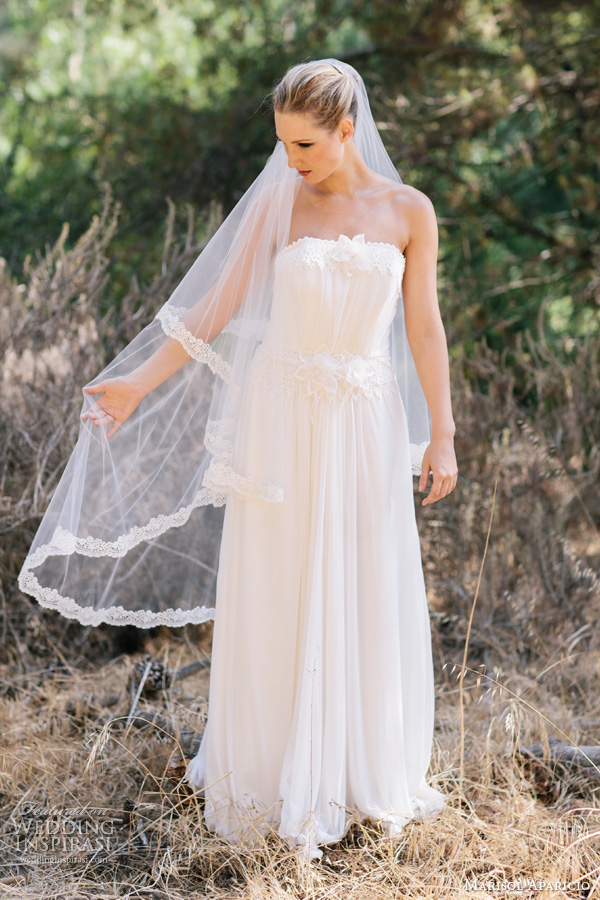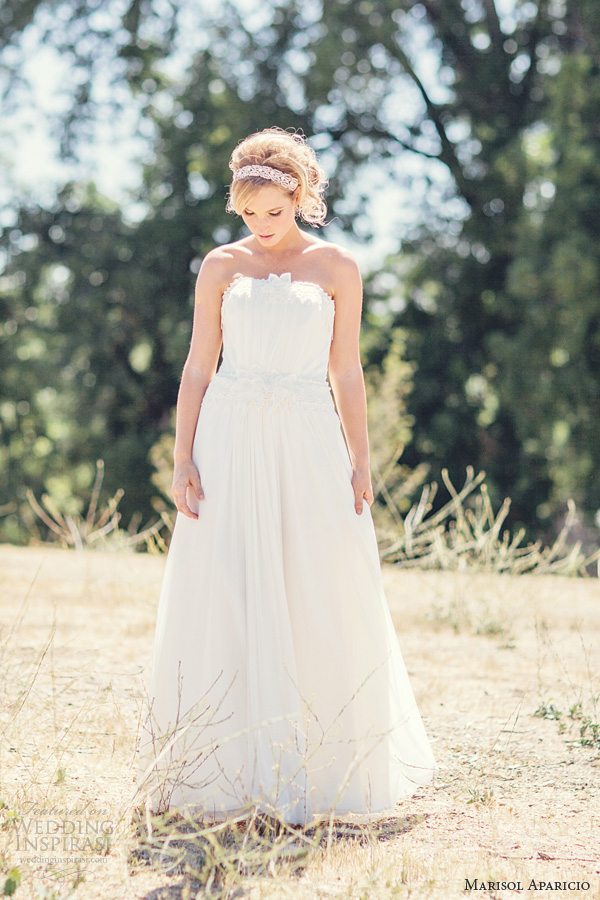 Alencon lace applique veil, shown with Diandra strapless lace gown.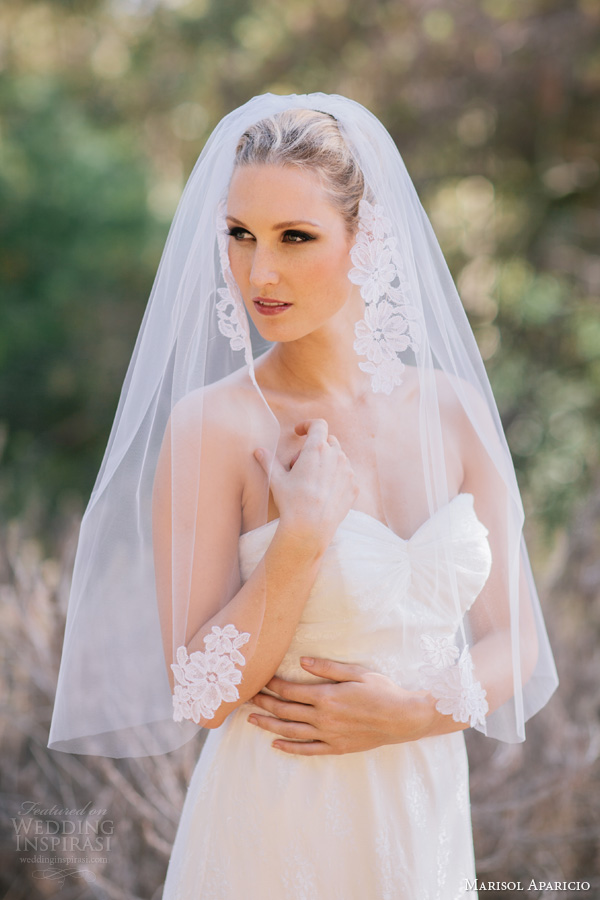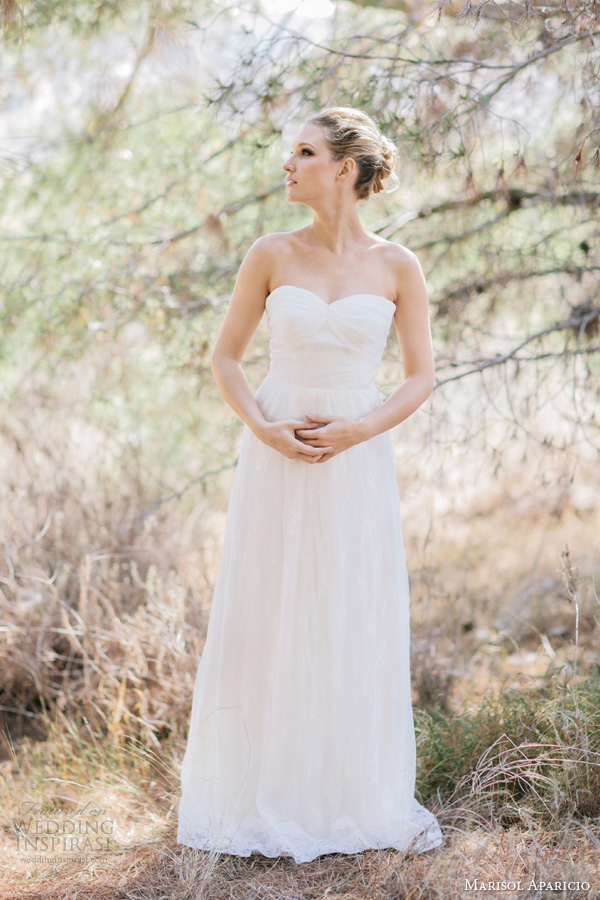 A close-up of Diandra, shown with a beaded sash.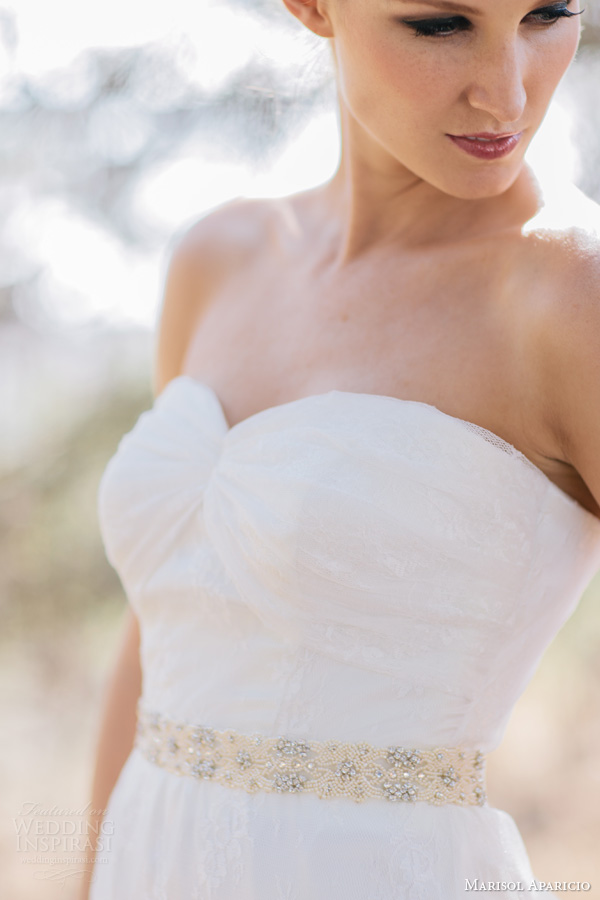 More Marisol Aparicio wedding dresses on the next page.