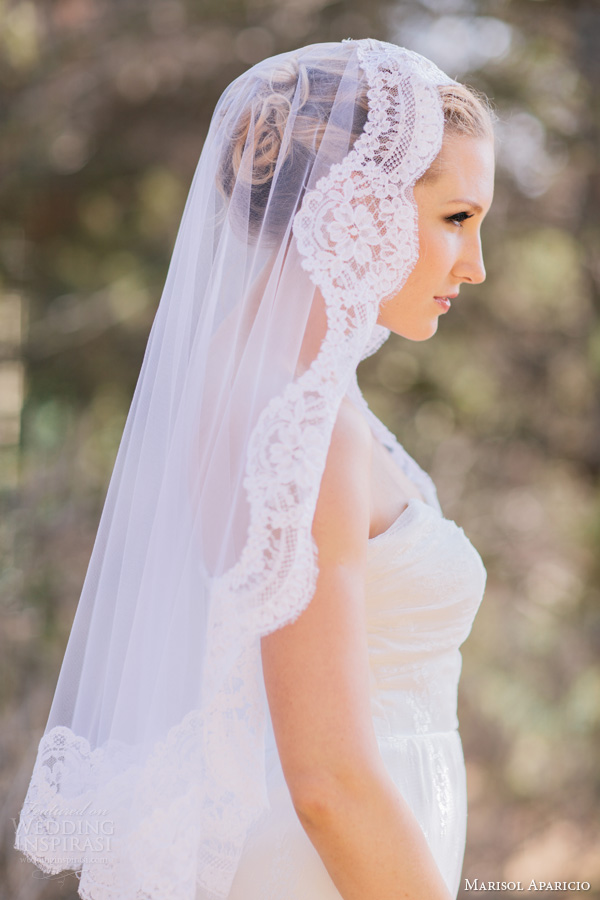 Today's midweek treat comes in the form of these exquisite handcrafted bridal accessories and gowns from Marisol Aparicio's Fall 2013 collection, shot by Jennifer Fujikawa Photography. Here you'll find headbands with delicately with flowers or fully encrusted in rhinestones, lovely mantilla and blusher veils, and oh, some gorgeous wedding dresses too. The collection runs the gamut of styles — from whimsical and romantic to elegant and classic. Above, Alencon lace mantilla veil; below, rhinestone headband. Lovely!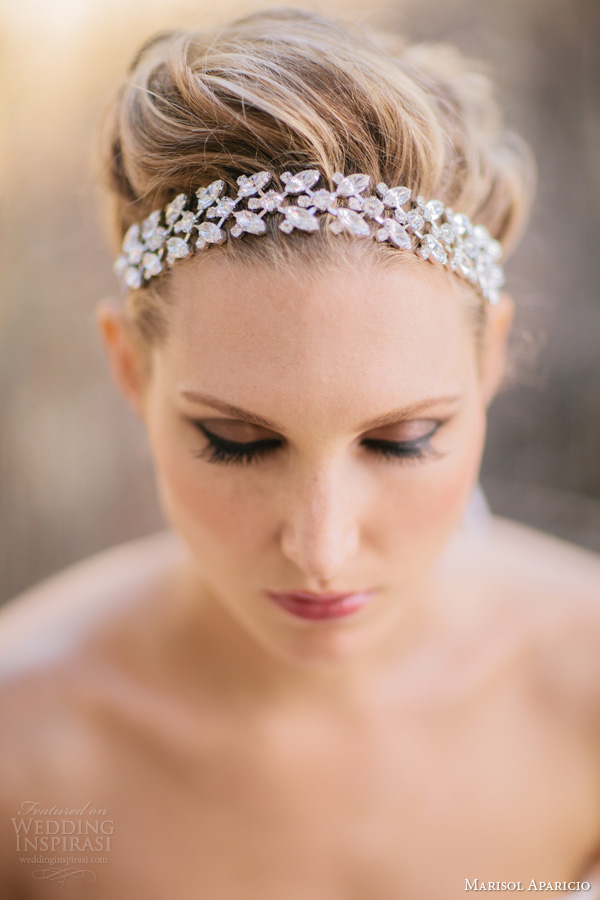 Grace mantilla headband.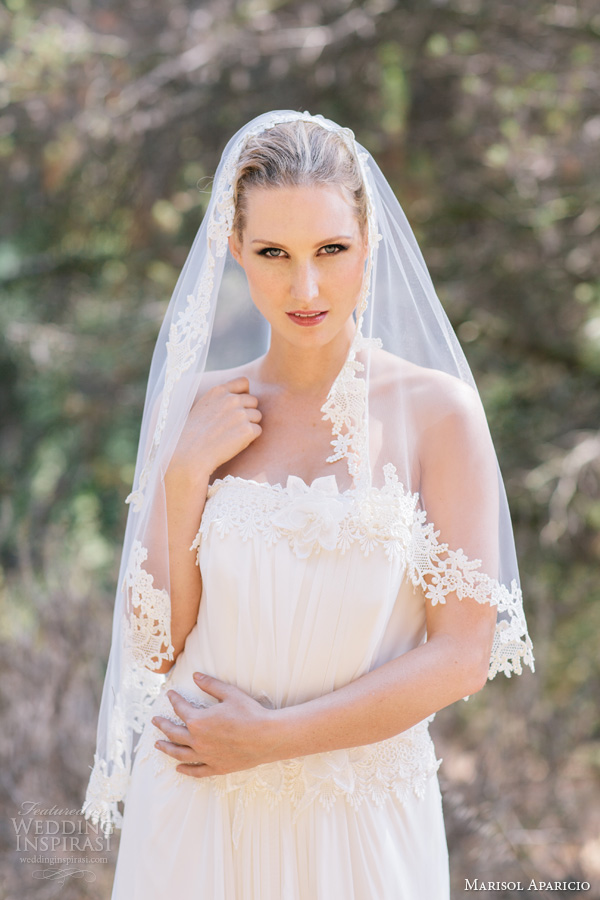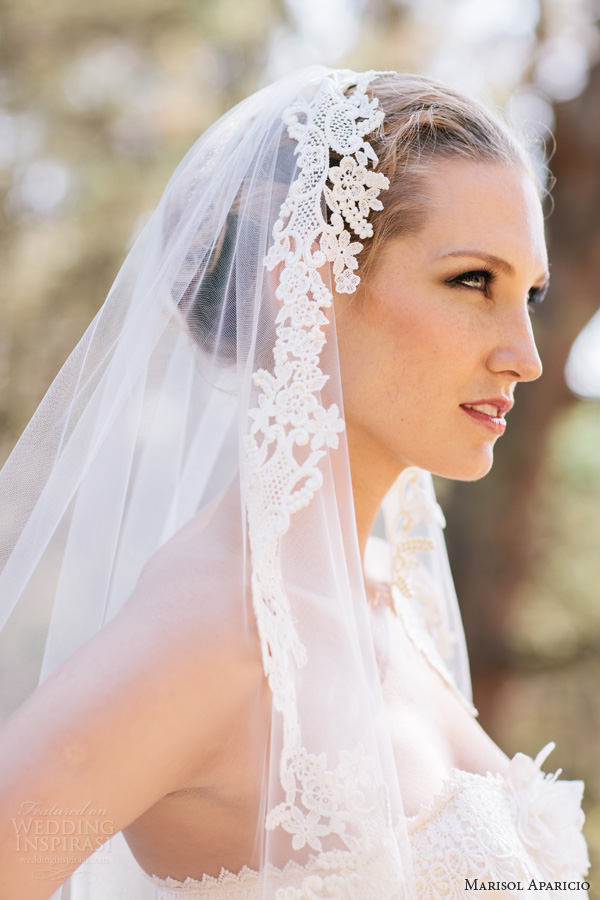 Encrusted headband with a touch of something blue. One of our favorites!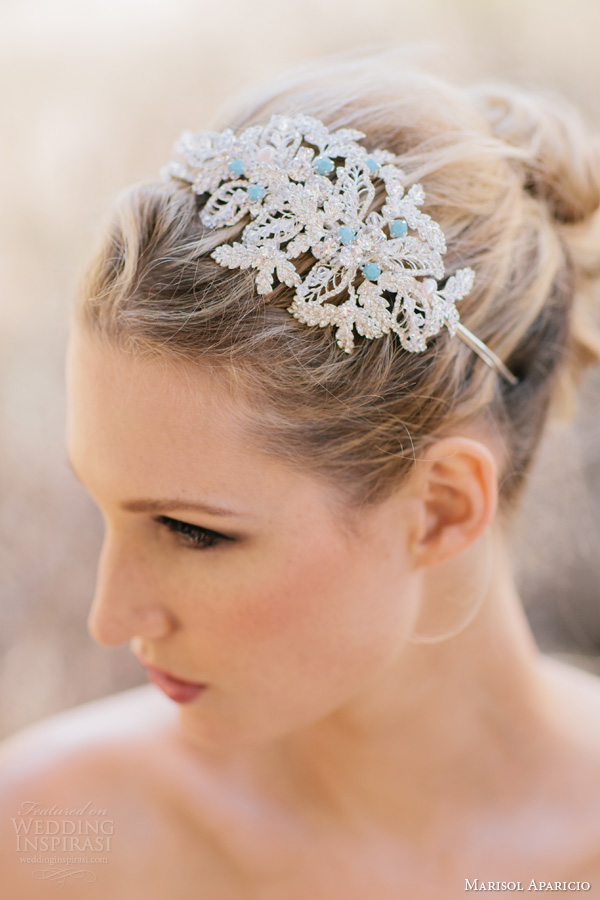 Lourdes long sleeve lace wedding dress and drop veil. Stunning!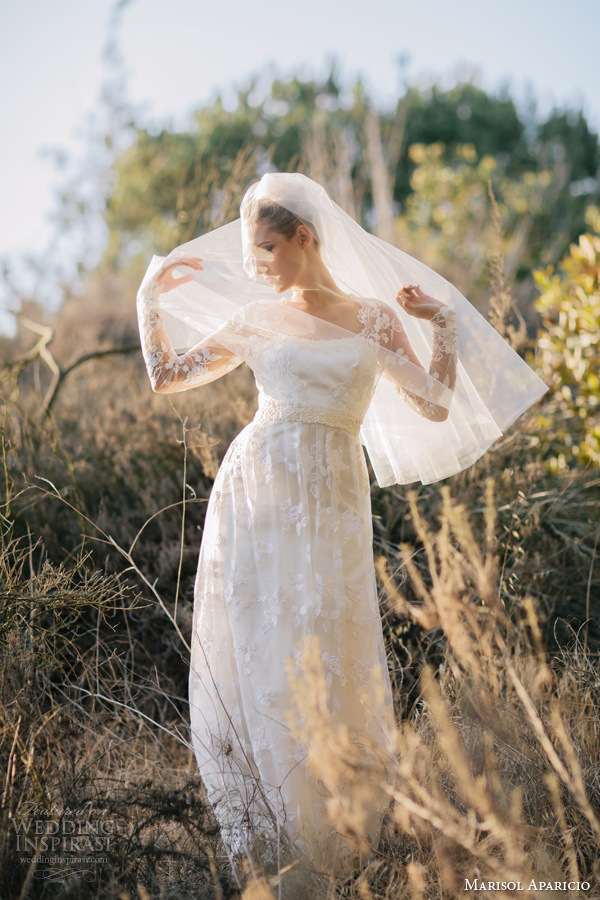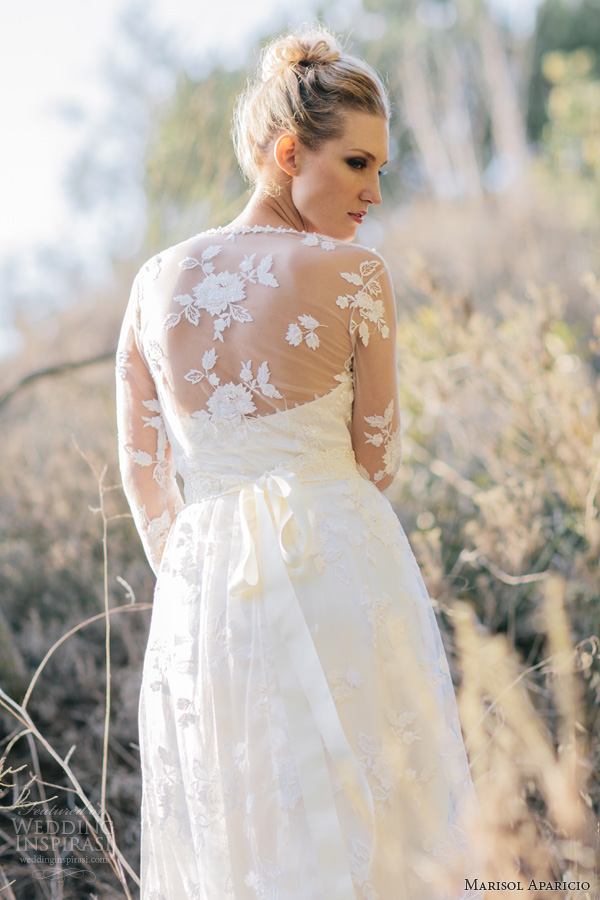 Close-up of the bodice.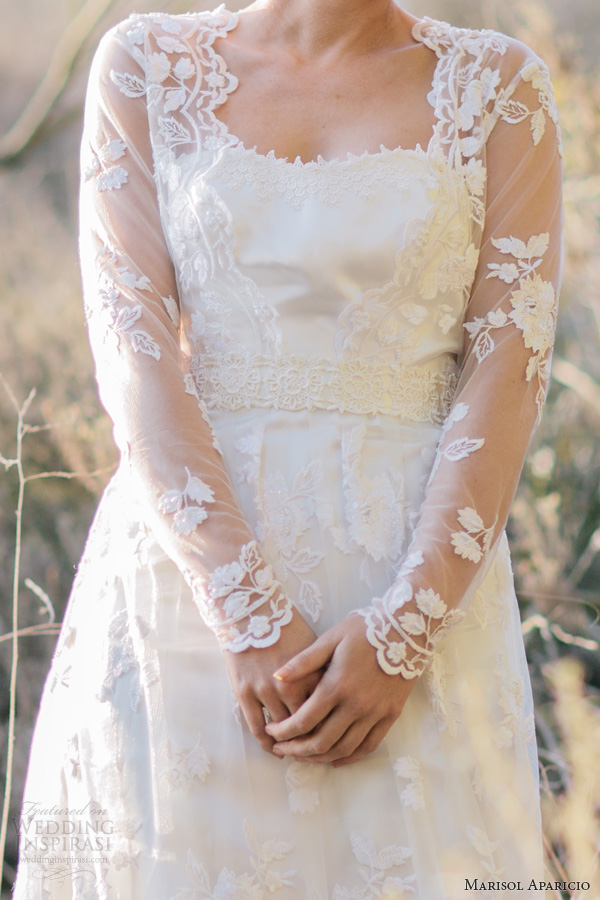 Fingertip veil with appliques.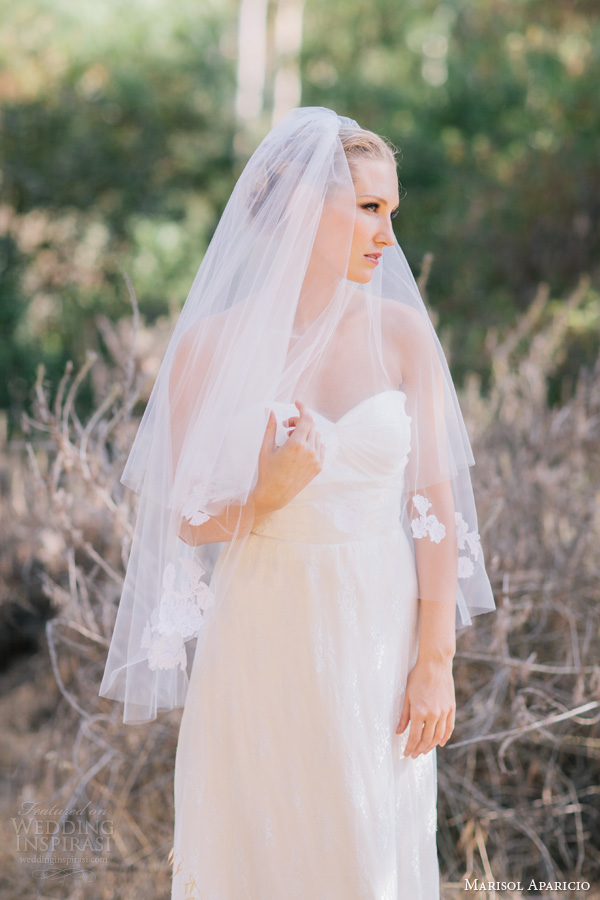 More beautiful Marisol Aparicio bridal gowns and accessories on the next page.