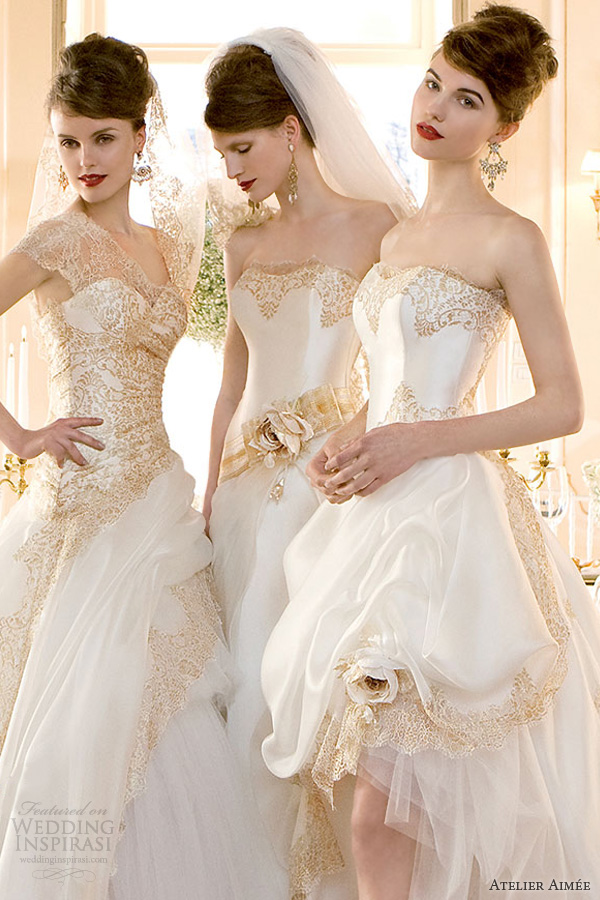 In our second part of Atelier Aimée Bridal 2014 Pre-Collection feature, we highlight some of the spectacular gold-accented wedding dresses available in this collection. Three variants of gold — white gold, rose gold and yellow gold — are used to communicate the values of purity and loyalty resulting in a lavishly romantic collection full of scintillating details. Above, Sonia, Silvy, Susanna gowns.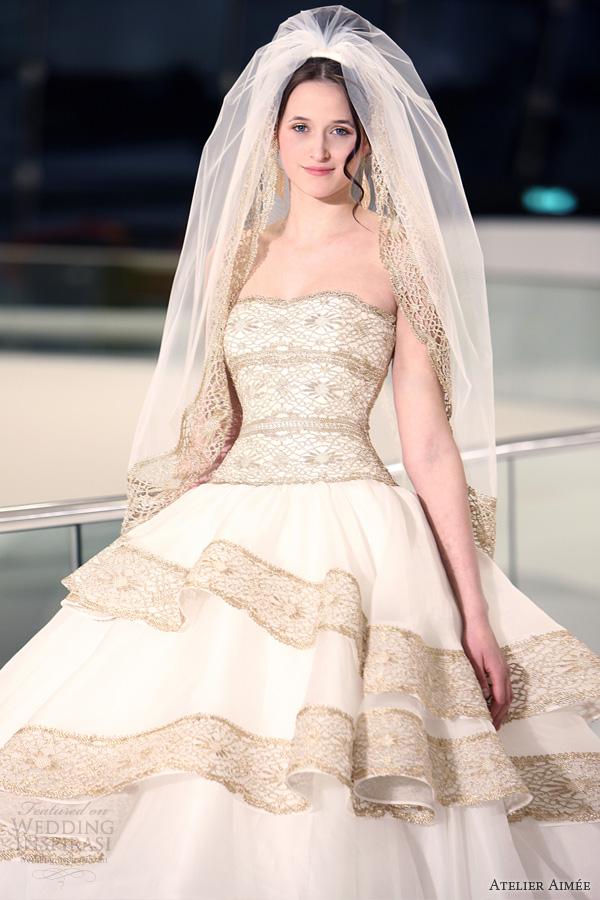 Above and below, Flavia strapless ball gown with rose gold macramé lace .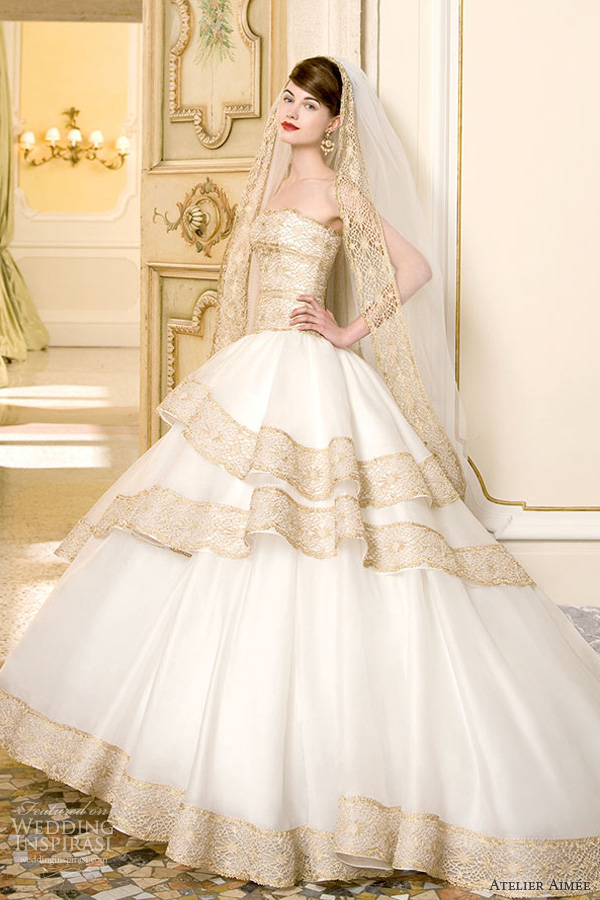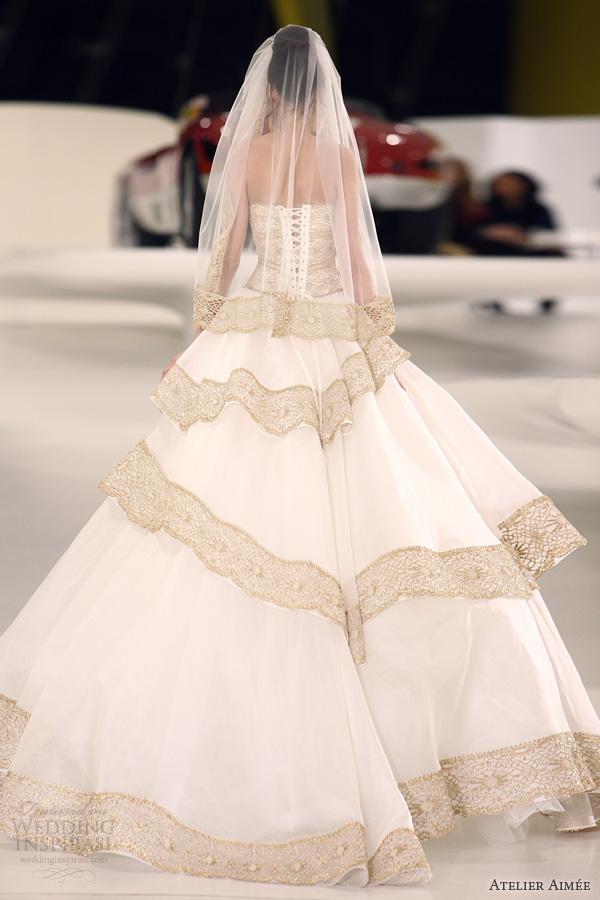 Susanna strapless gown with yellow gold Chantilly lace accents.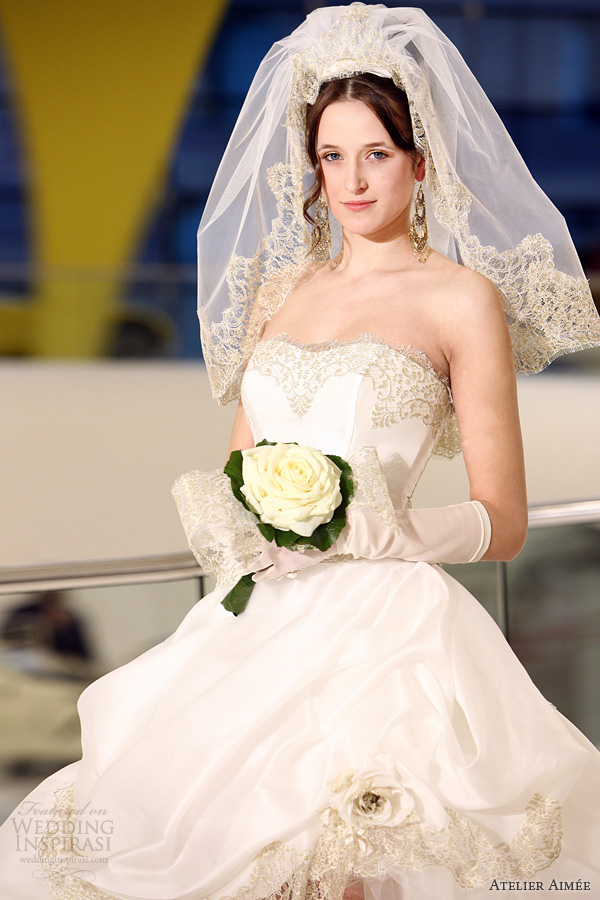 Susanna with tulle ball gown underskirt.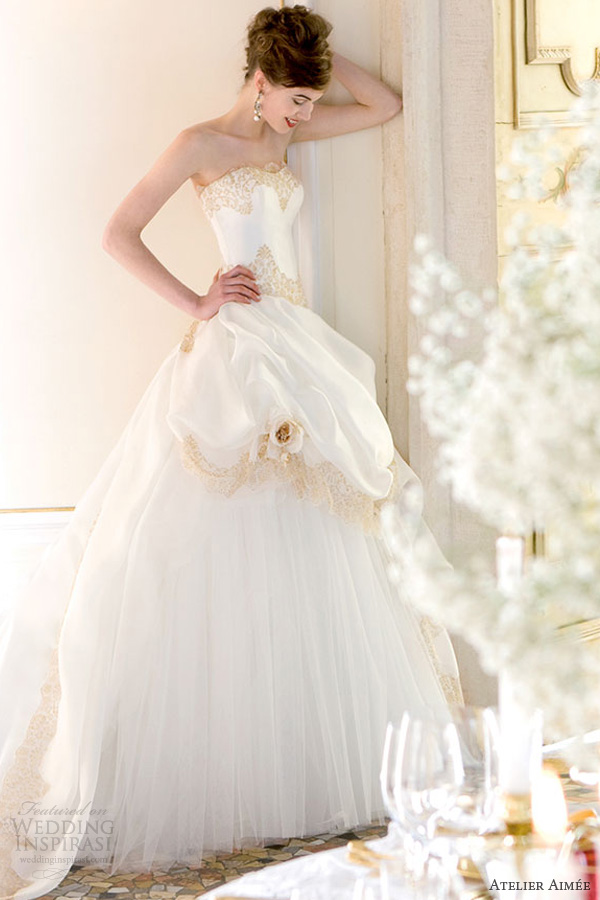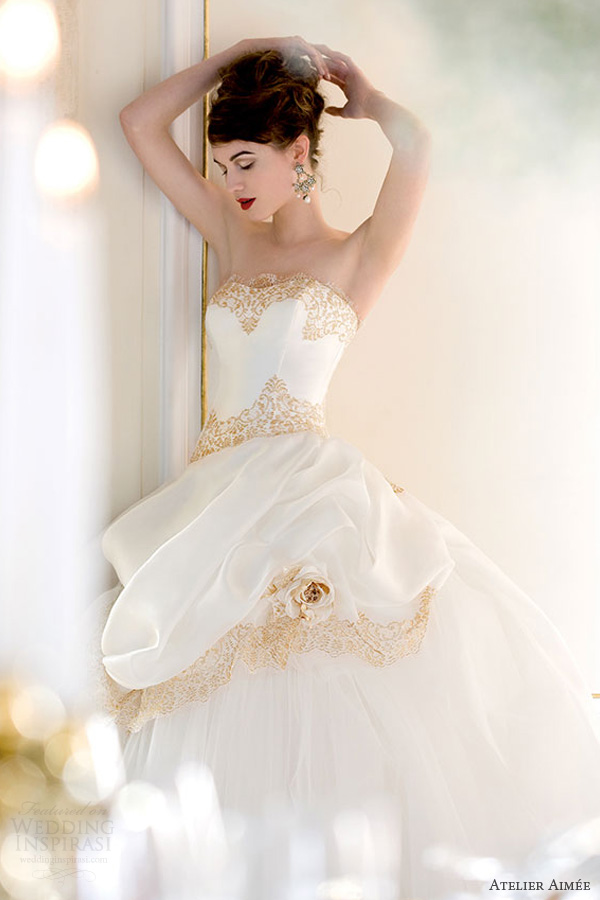 Tiffany macramé lace dress with white and gold studs.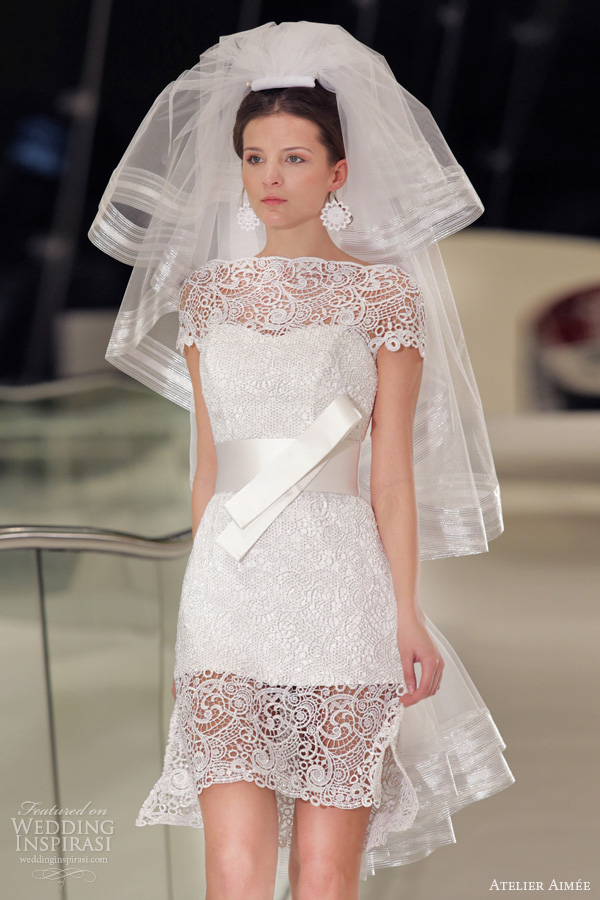 Sara long sleeve gold speckled dress.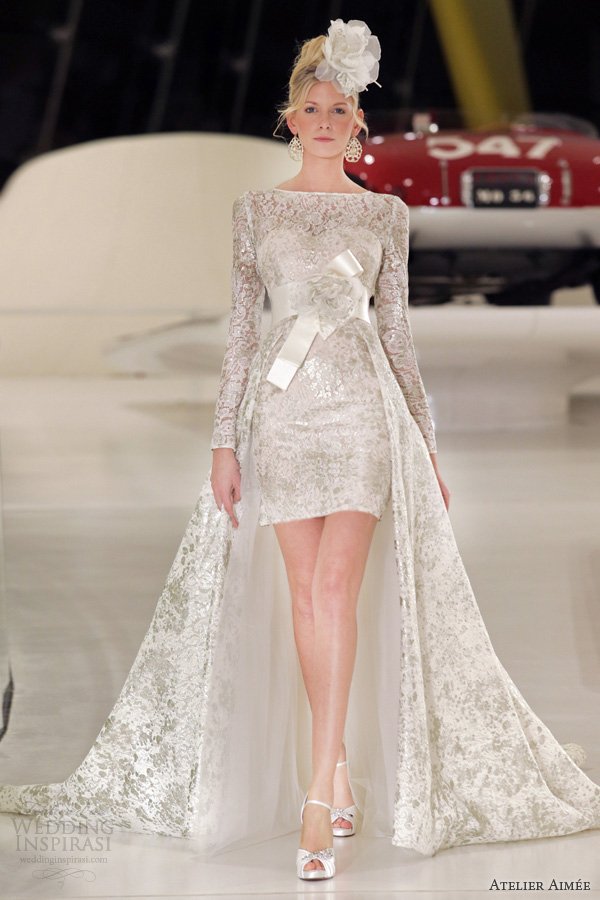 More gorgeous Atelier Aimée wedding gowns on the next page.