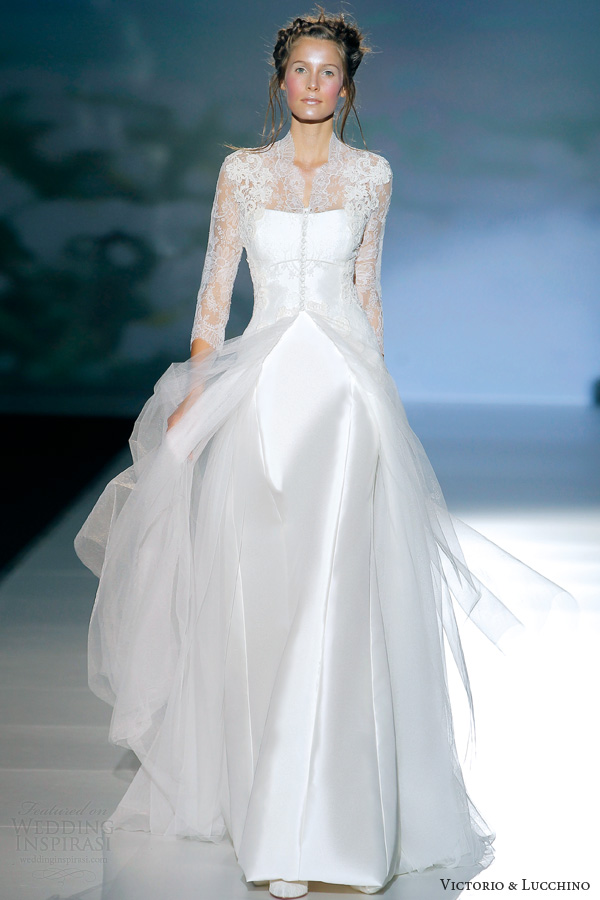 Victorio & Lucchino effectively combined both traditional and modern elements for their 2014 bridal offering, resulting in a romantic collection with an edge. There are gossamer lace bodices matched with contrasting godet skirts, structured cap sleeves and architectural collars — all infused with a Spanish flair. Above and below, Brujas gown with 3/4 lace sleeve bodice.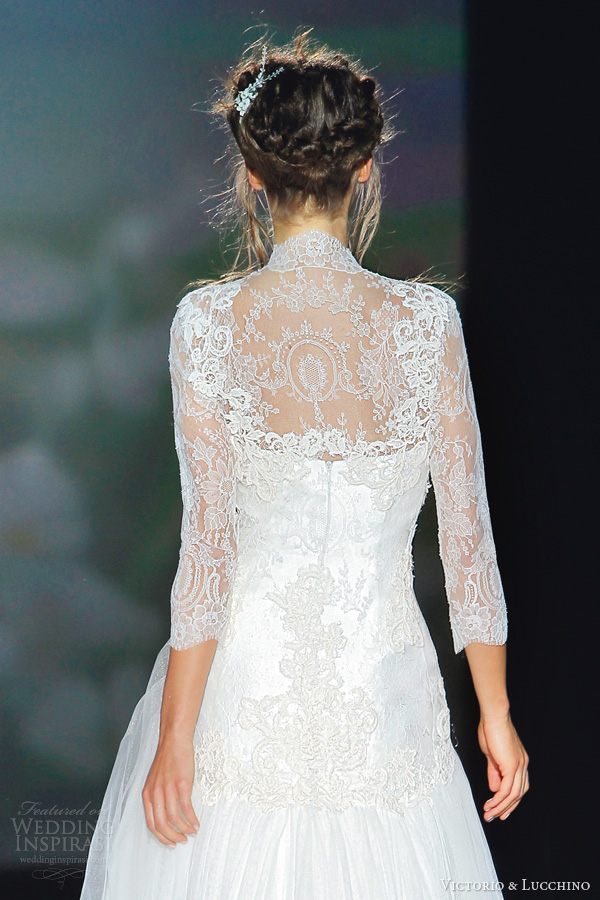 Kobe gown with scalloped lace cap sleeves. Adore this look!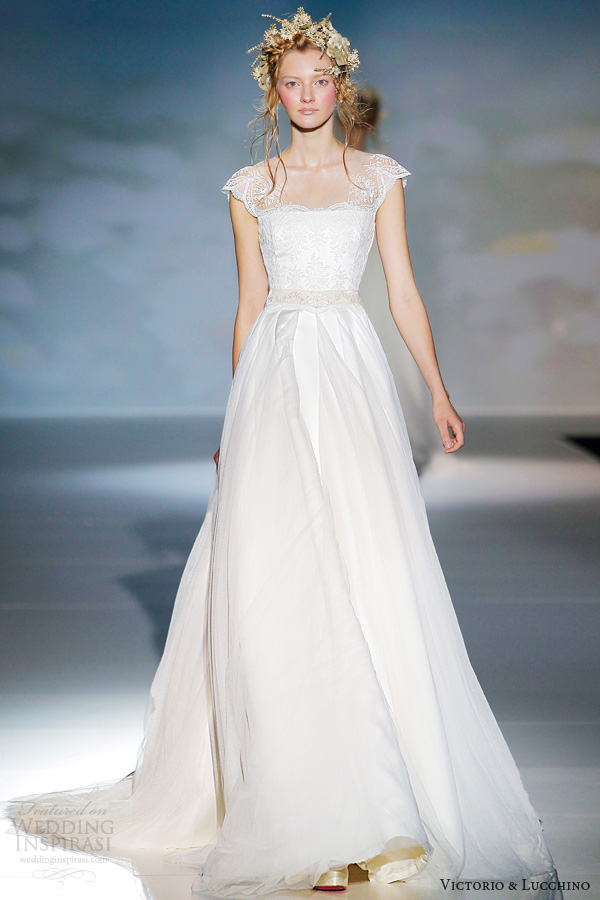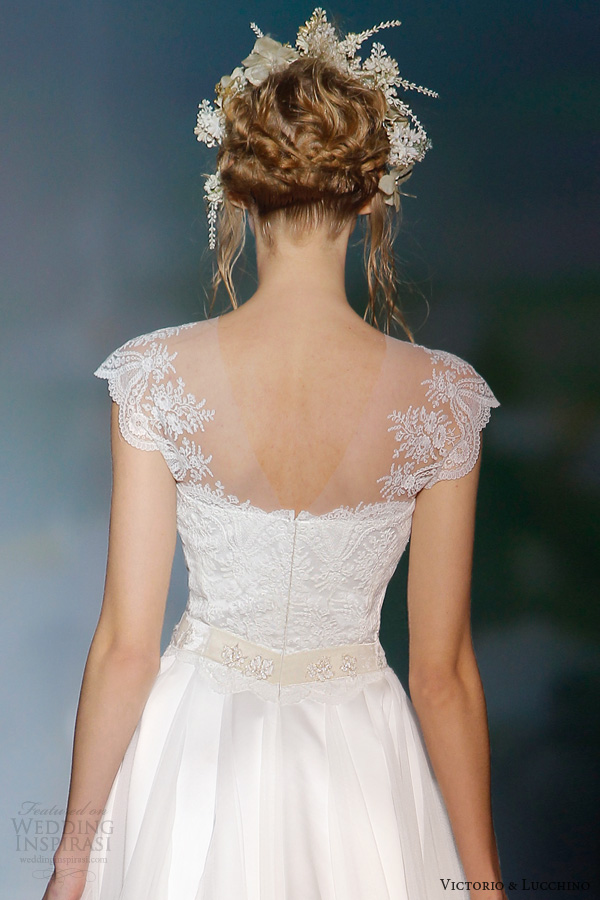 Love the unusual design of Praga. This dress has a soft peplum that cascades into an ombre ruffle mermaid skirt.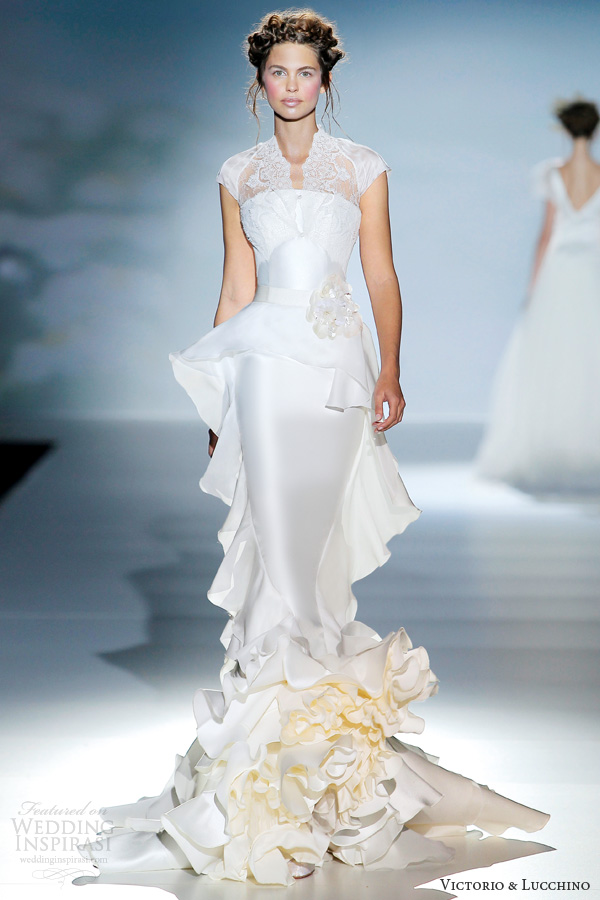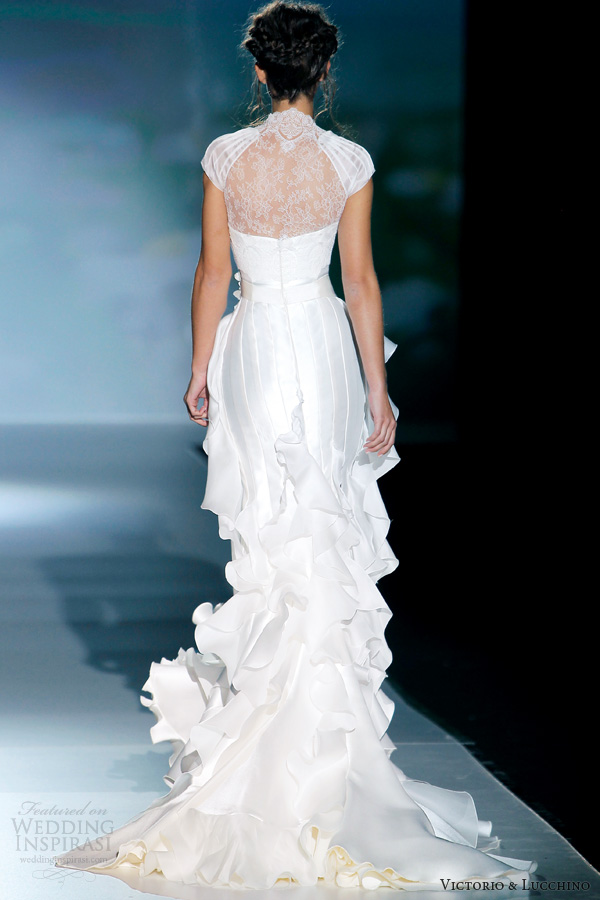 Xalapa gown with 3/4 lace sleeve top.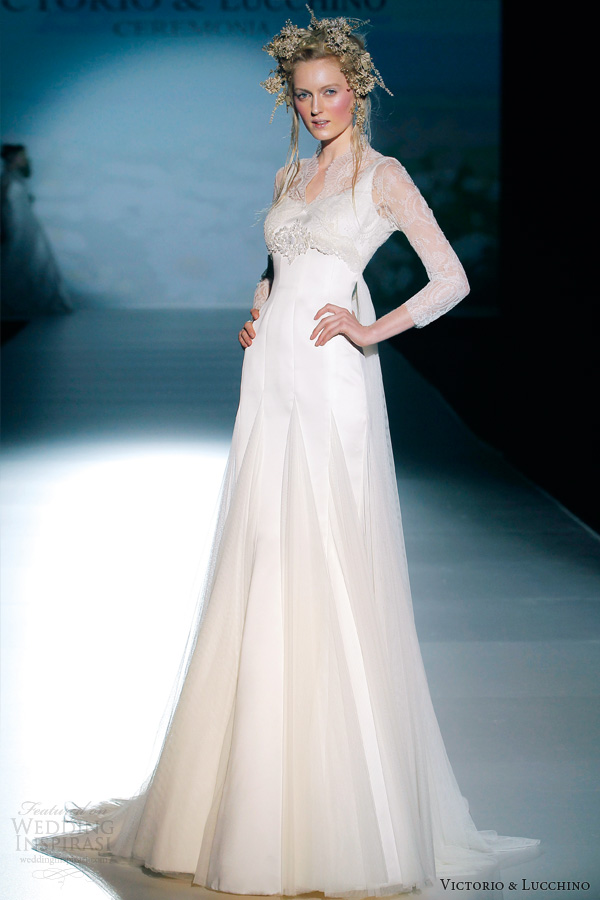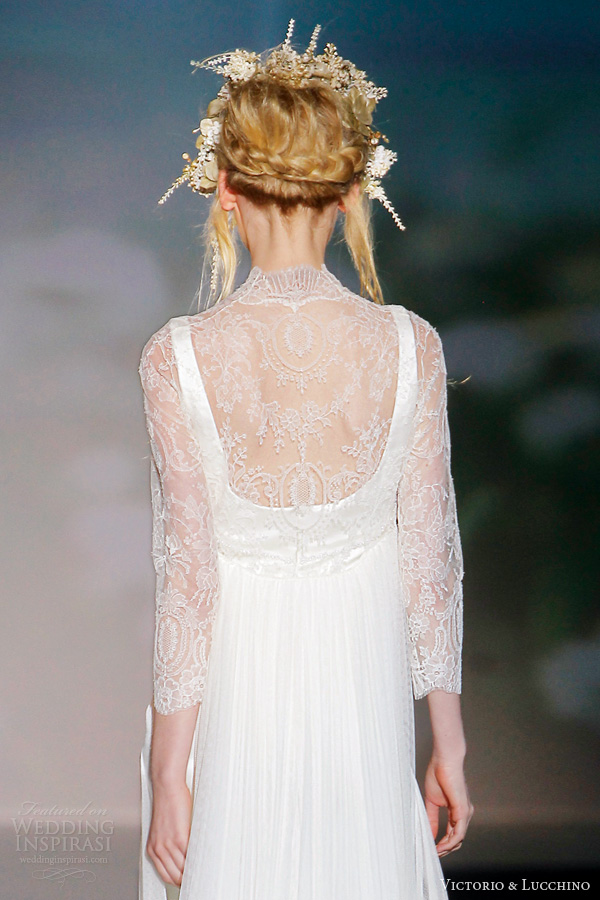 Dublim cap sleeve gown.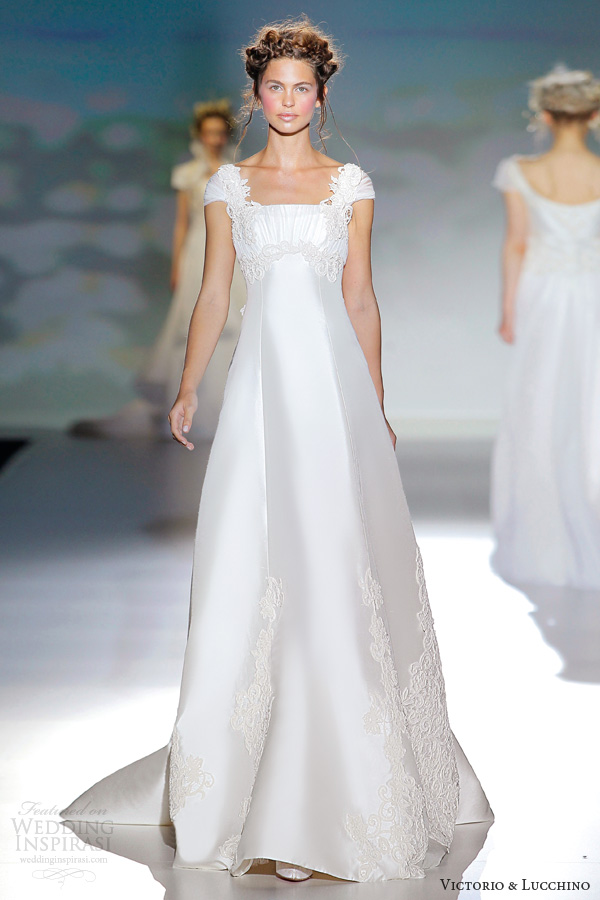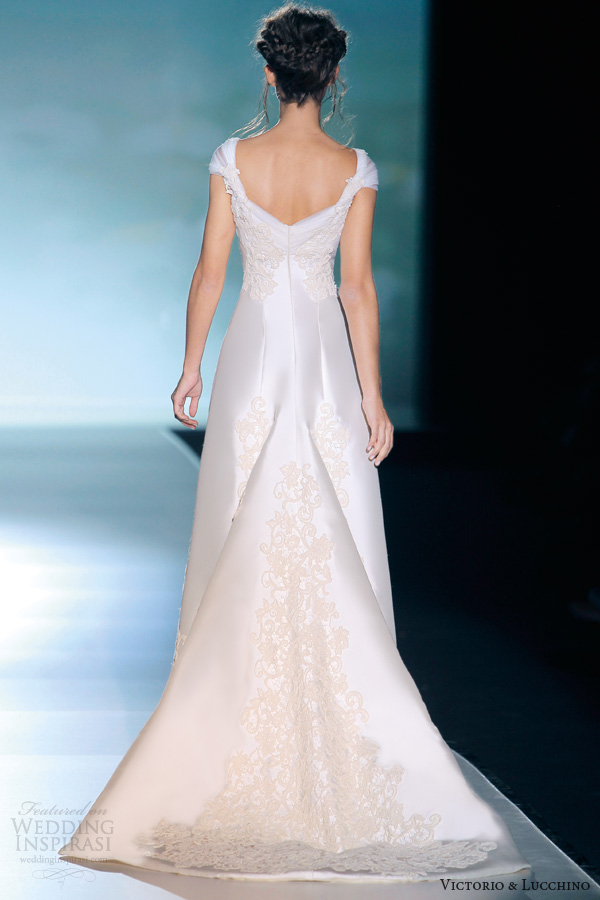 Photos courtesy of Victorio & Lucchino. For prices, availability and other other details, visit Victorio & Lucchino.