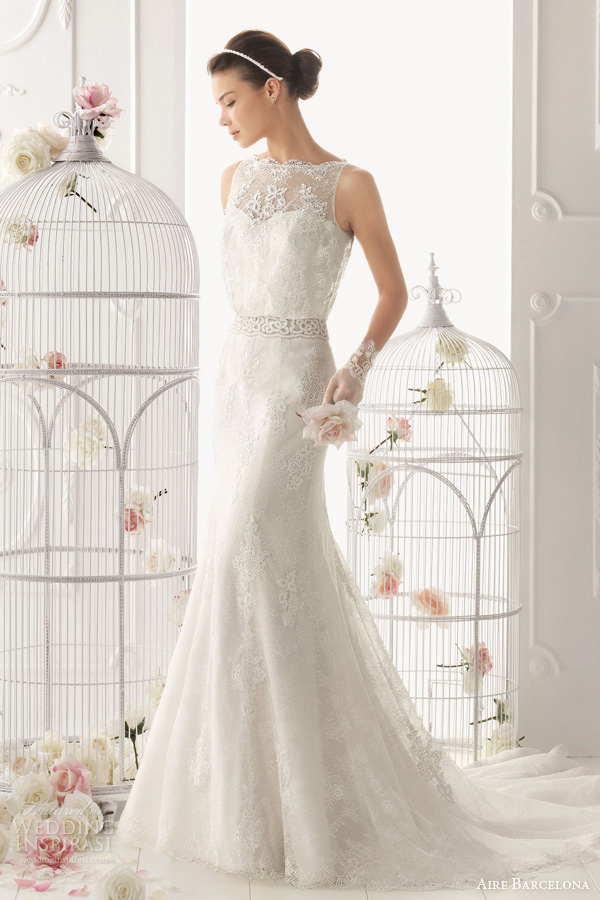 Feminine and oh-so-pretty, these gowns from Aire Barcelona 2014 bridal collection are proof that nothing comes close to the romantic charm of lace. Applied delicately to accent a silhouette or unfettered in an all-over guipure number, lace takes center stage in each one of these gorgeous creations (but if you're not a fan of lace, do check out our previous Aire Barcelona 2014 post). Above and below, Odette sleeveless beaded lace gown.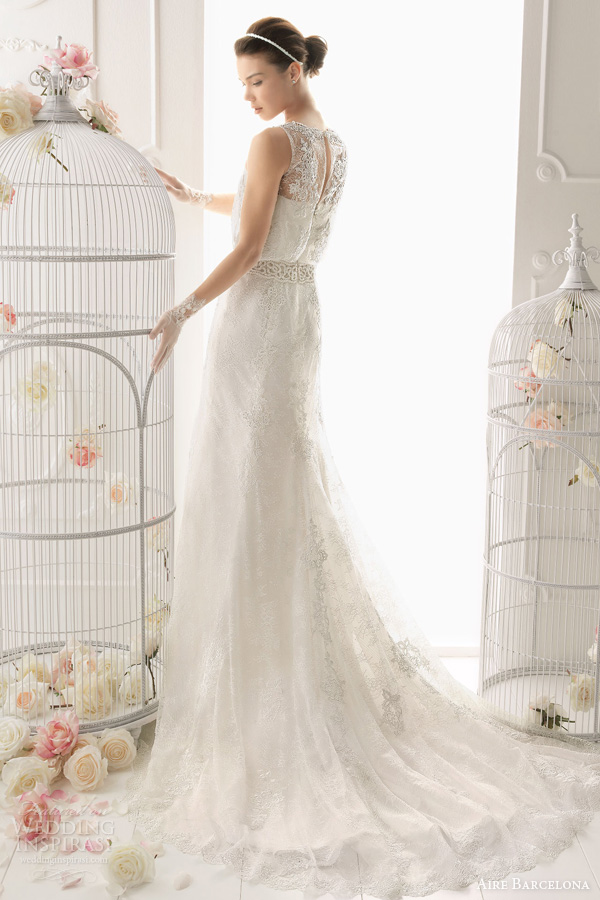 Omar strapless lace dress with beading, tulle and flower.
Shown with off-sholder 3/4 sleeve lace jacket.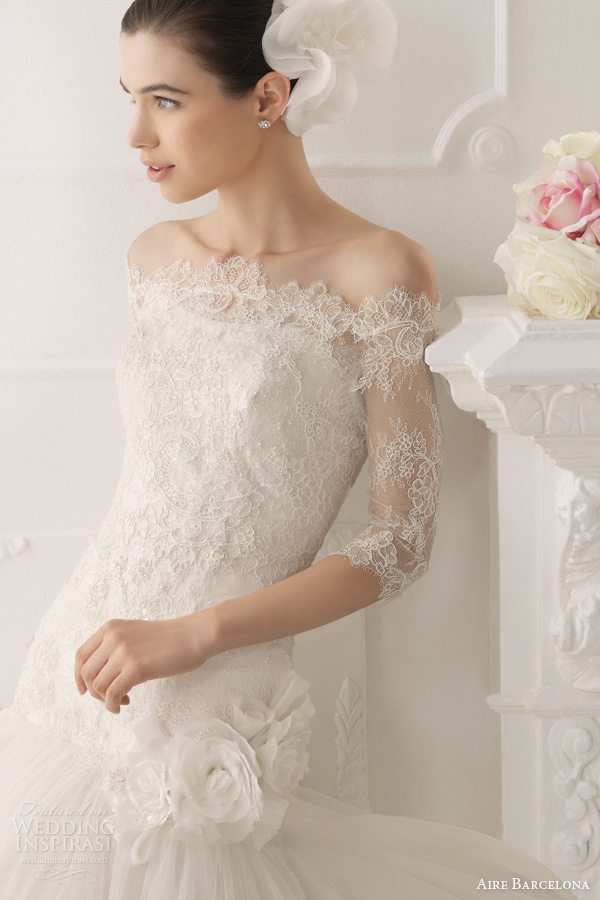 Omero sleeveless beaded lace gown.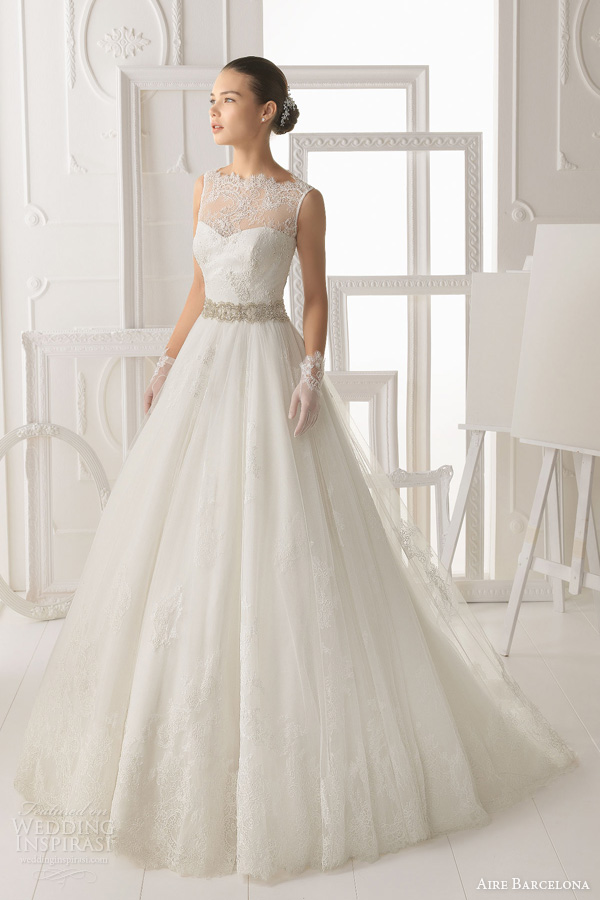 Close-up of the bodice.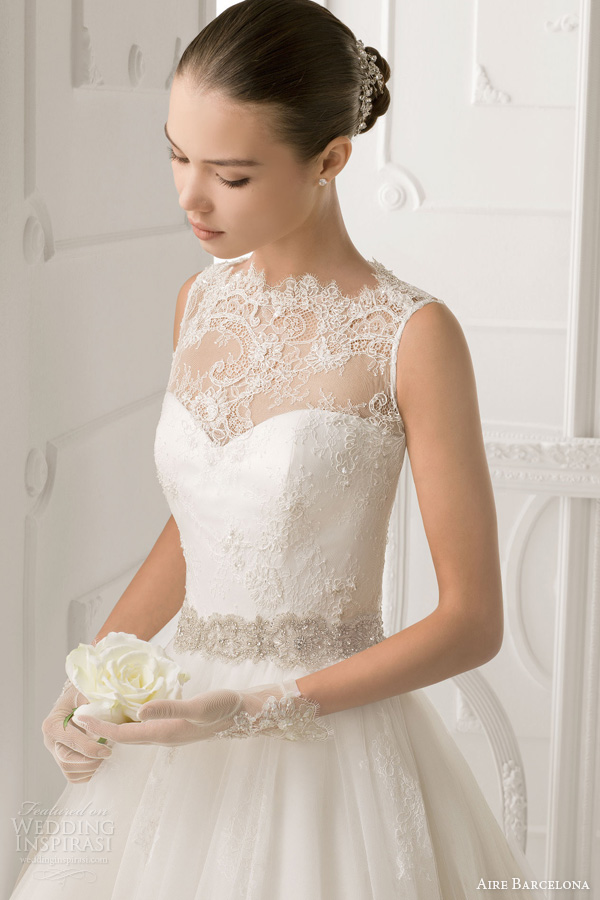 Orian strapless organza and guipure gown with flower and beading.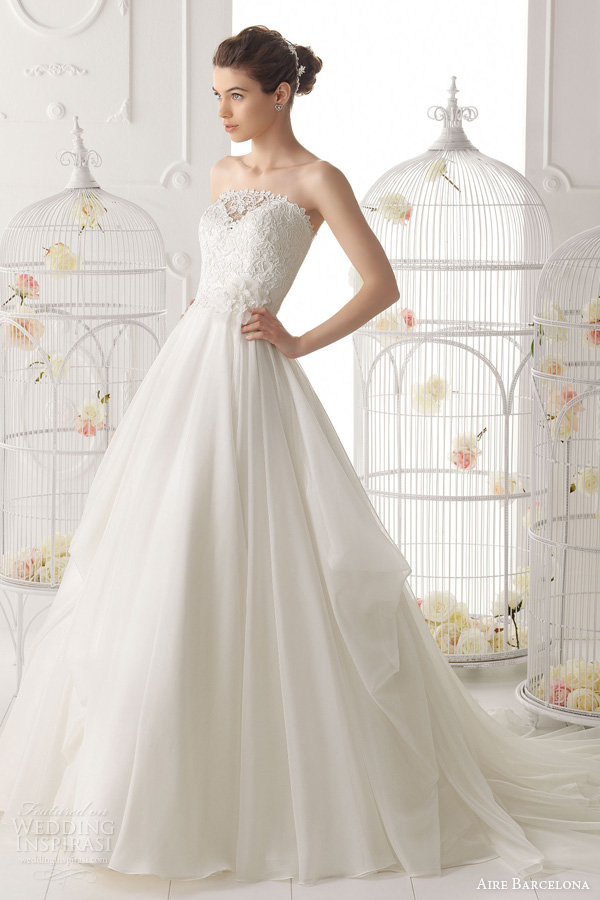 A closer look. Stunning!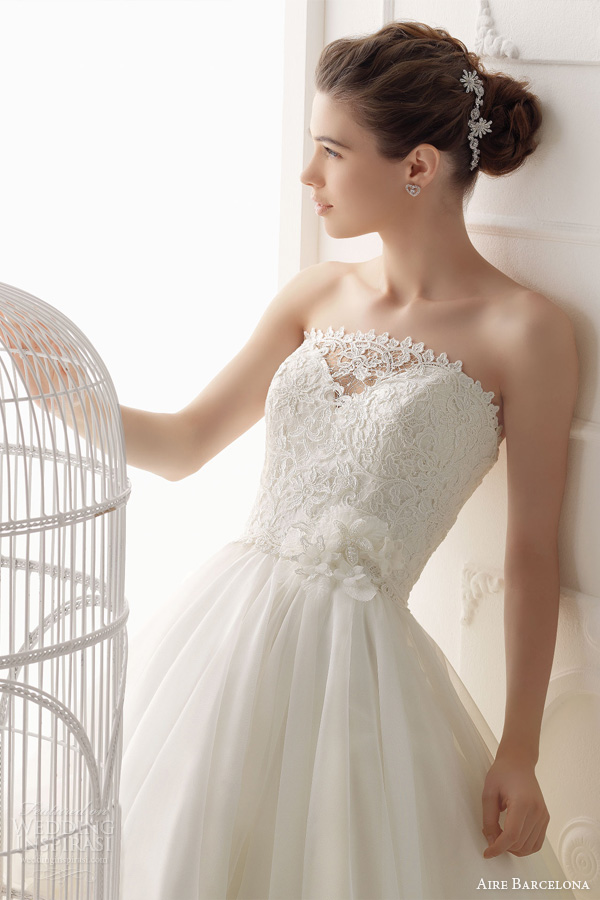 More gorgeous Aire Barcelona wedding gowns on the next page.