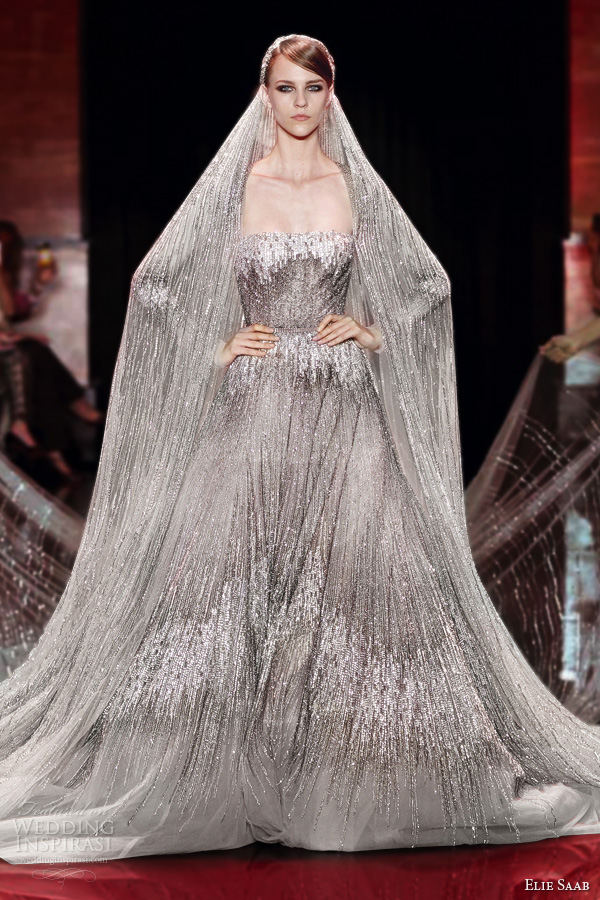 Here's a summary of what went through our minds as we go through Elie Saab's Fall/Winter 2013-2014 couture offering — "Oooh, this one's so beautiful. Wait, this one's prettier. Hang on, this is the best. No! This, this is the one…" Well, you get the idea… For his latest collection, The Master of the Red Carpet served another round of absolutely droolworthy gowns featuring his signature tone-on-tone embroideries and beadwork. And as expected, we're head over heels in love with the entire collection. Above, heavily embellished long sleeve wedding dress with matching veil. Below, sleeveless ruby ball gown. Insane color!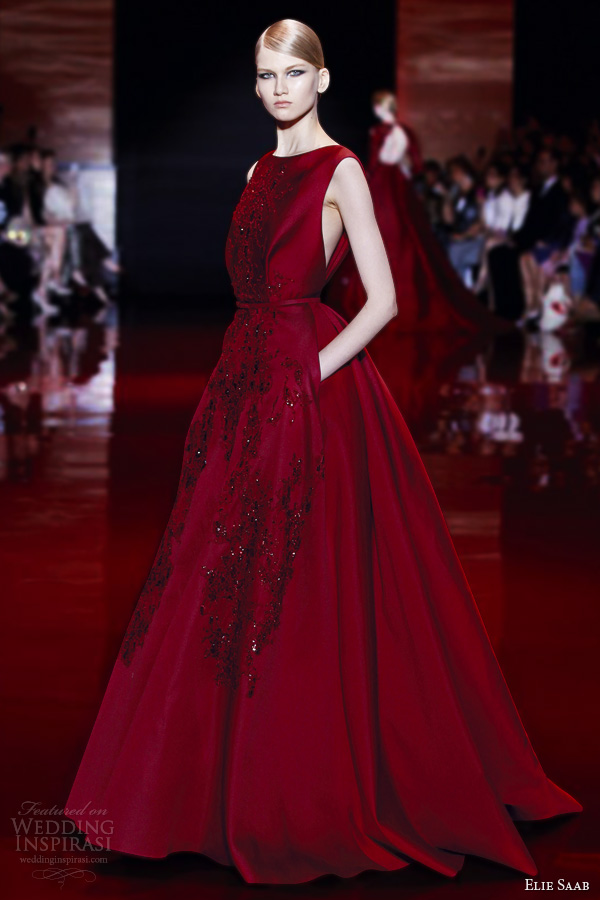 Sleeveless gown with beaded detail.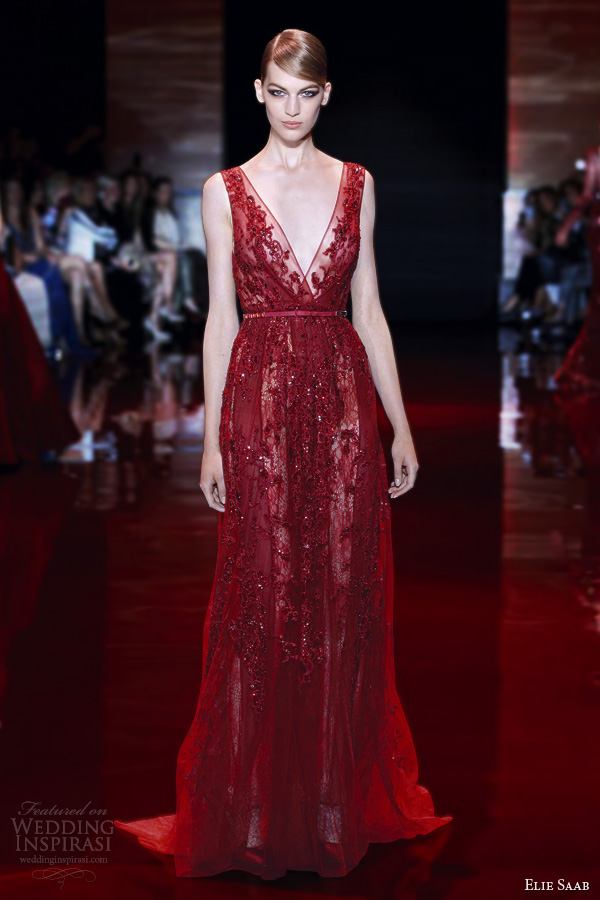 Strapless sweetheart gown with beaded detailing.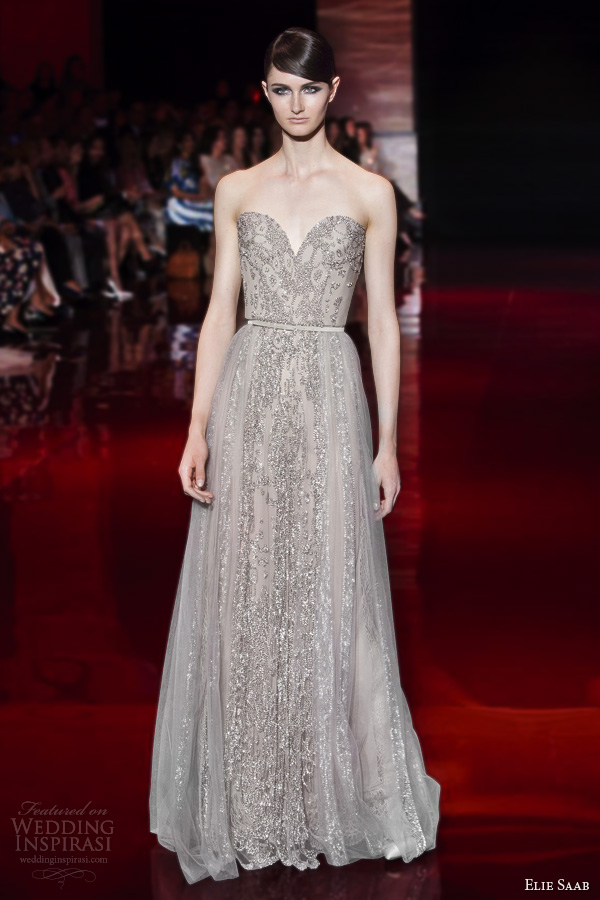 Long sleeve gown with embellished bodice.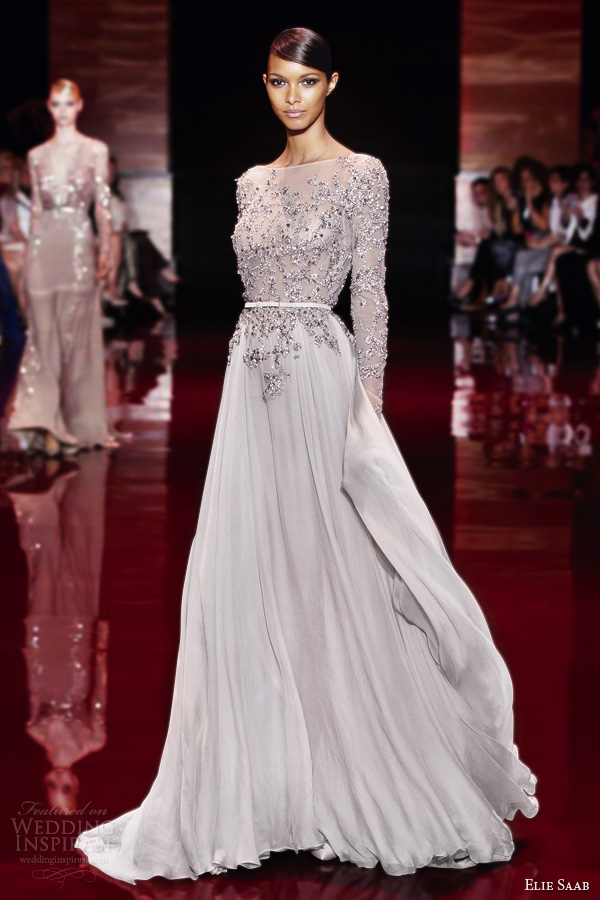 3/4 sleeve beaded gown with V-neckline.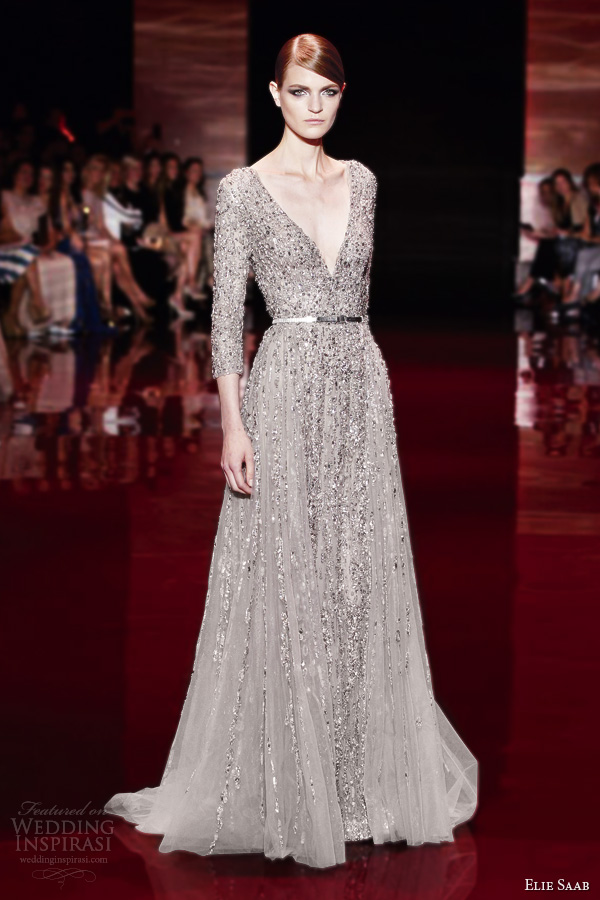 Embellished nude long sleeve  gown.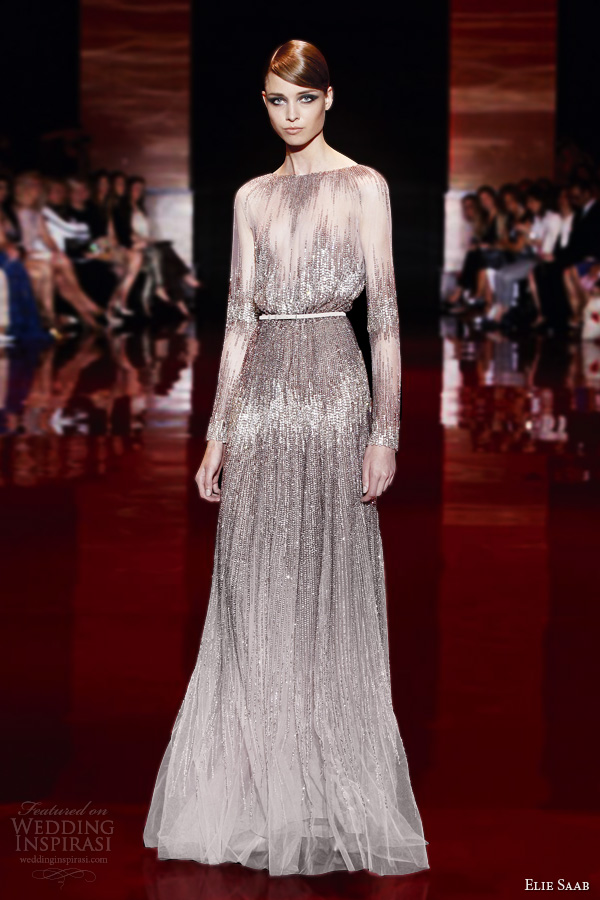 Strapless gown covered with beads.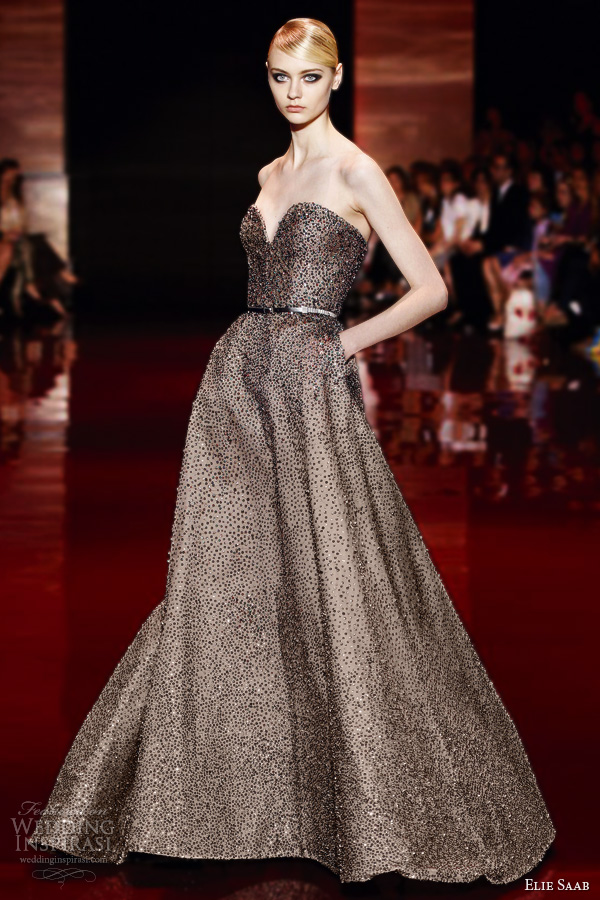 More gorgeous Elie Saab couture gowns on the next page.