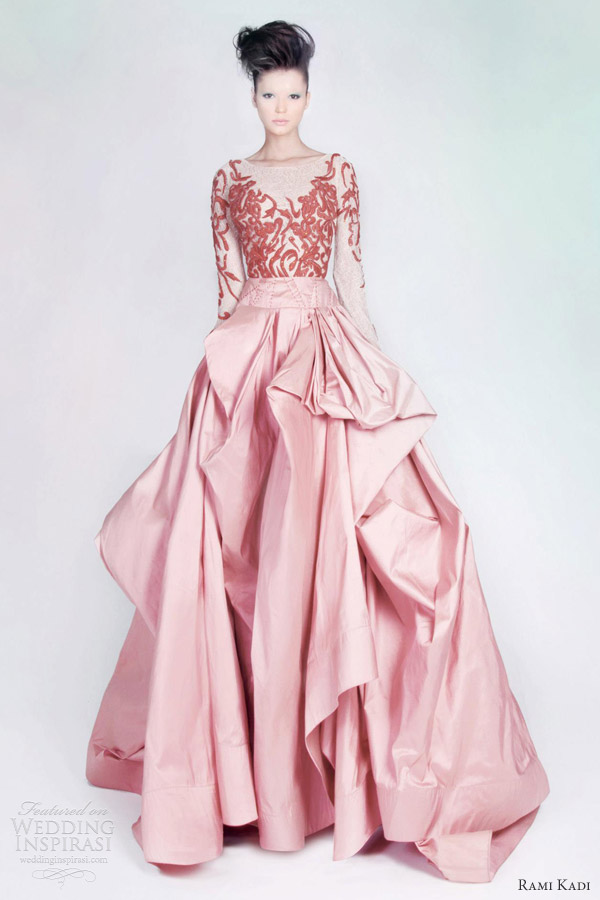 More from Rami Kadi's "Les Jardins Suspendus" collection. Above, hand embroidered lace long sleeve top with shantung skirt; below, strapless silk organza and tulle gown.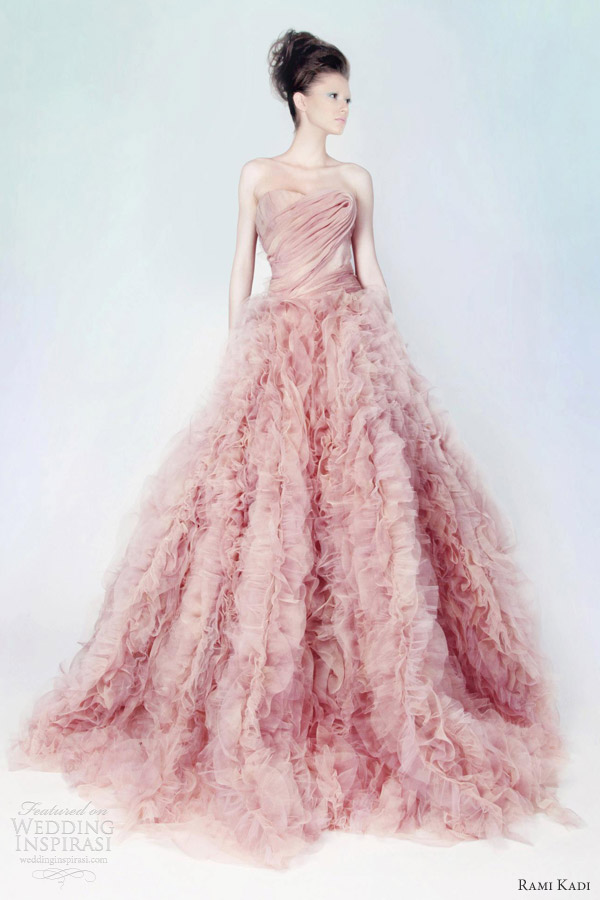 Sleeveless lace, tulle and organza ball gown in a pale green tone.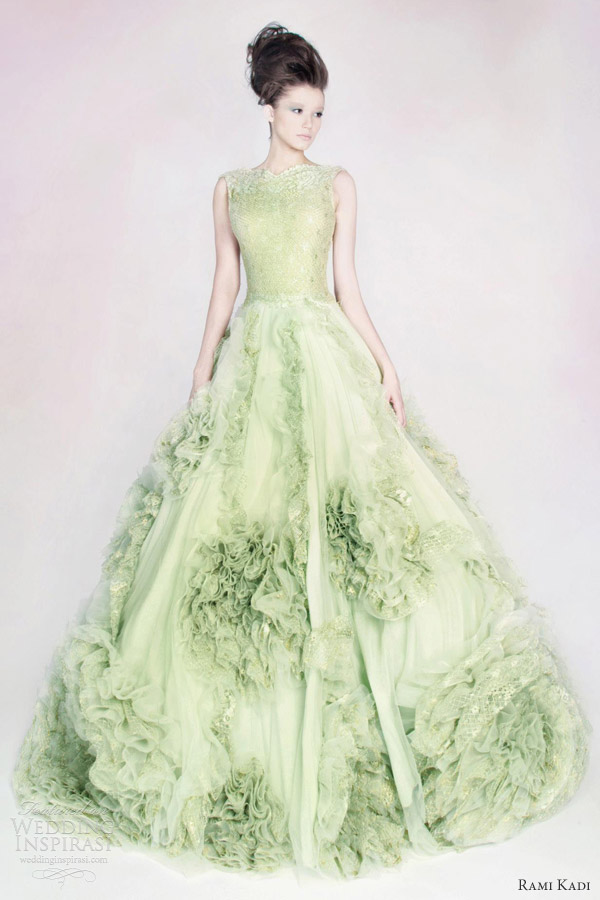 Hand-embroidered strapless tulle gown.
Pale blue silk organza draped one-shoulder gown.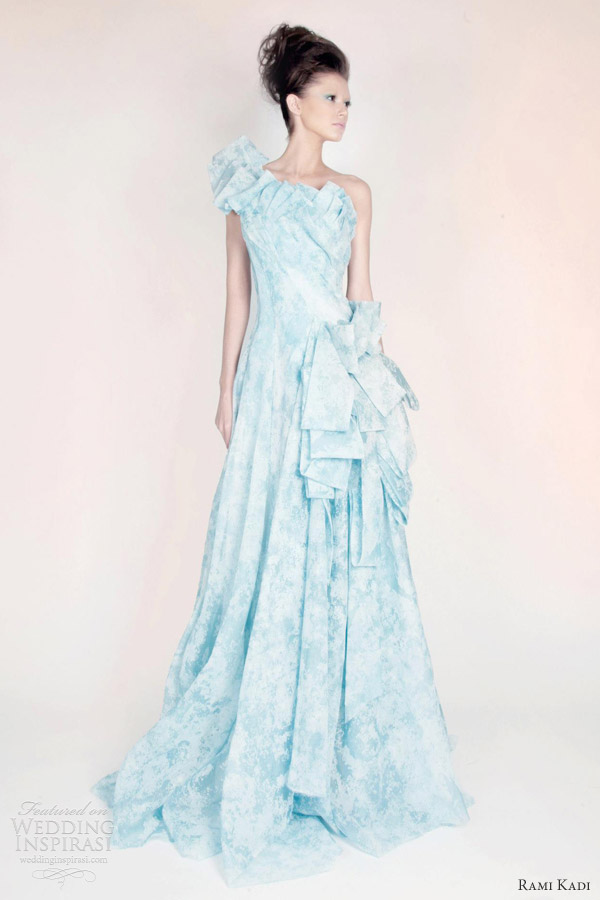 Silk tulle and lurex blend puff dress in gold with sleeveless illusion neckline.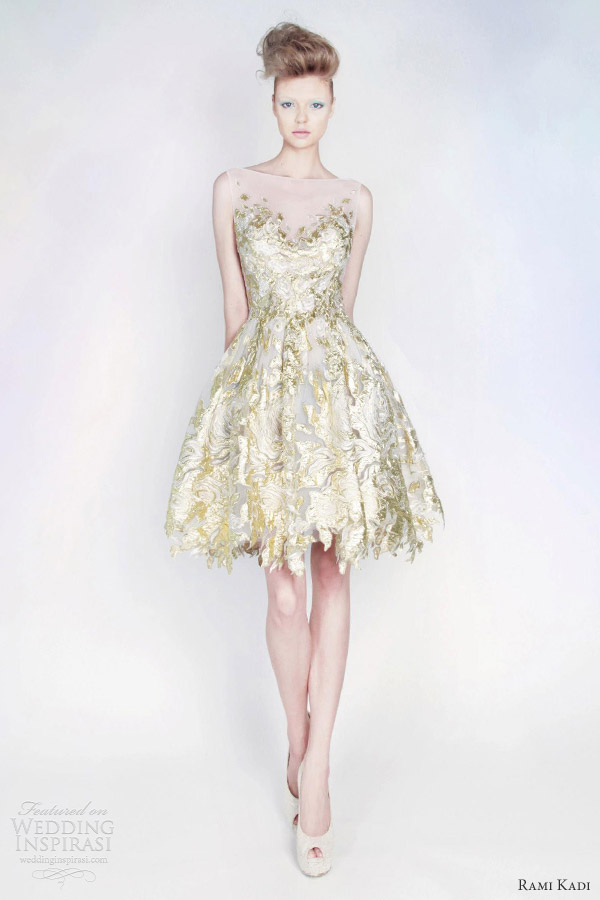 More Rami Kadi gowns on the next page.