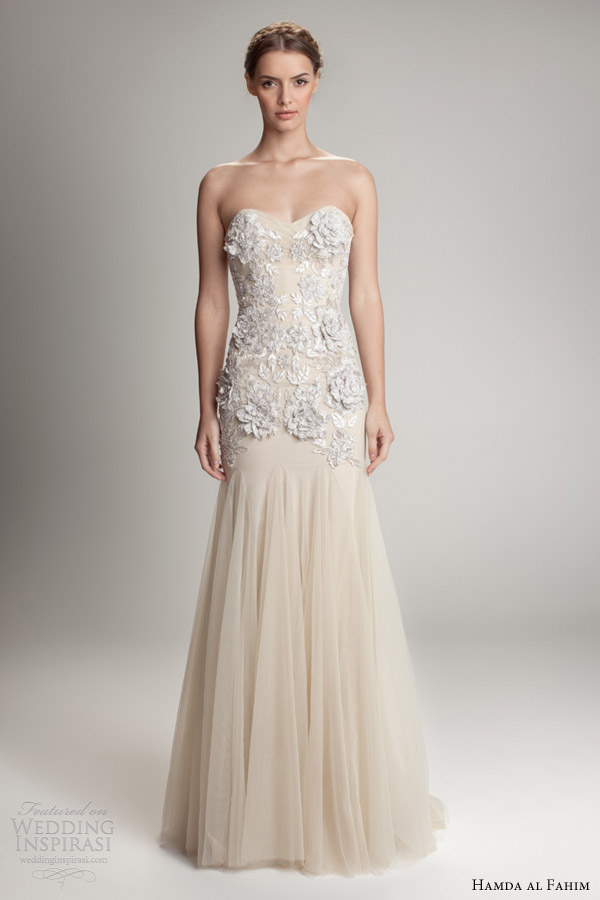 Above and below, strapless sweetheart gown with bodice adorned with three-dimensional flowers.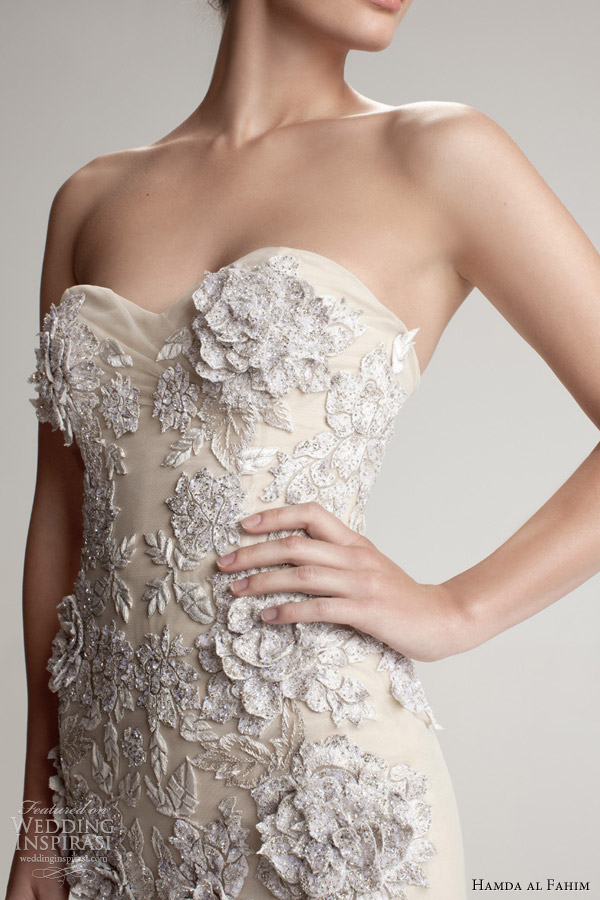 Sequinned gown with feather accents.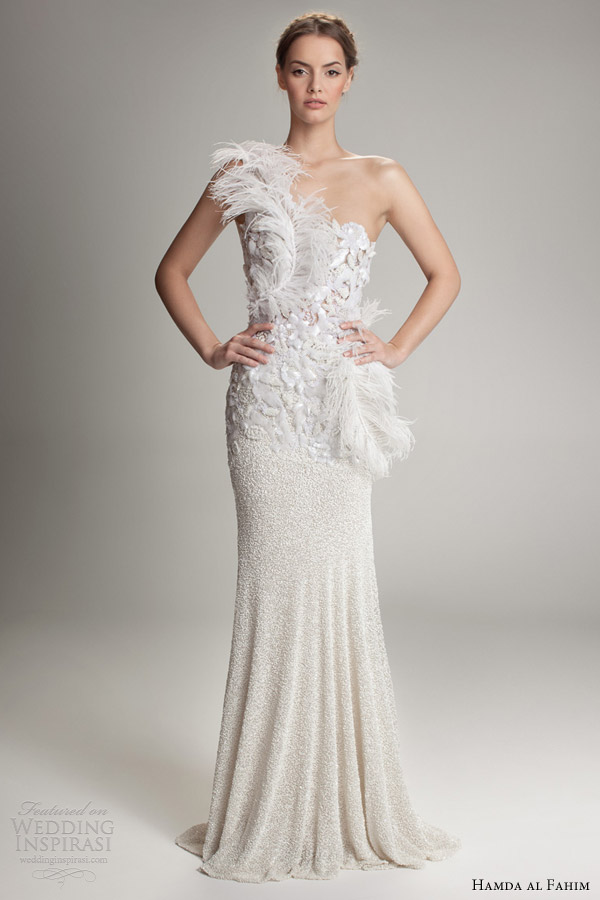 Strapless peplum gown with sequins adorning the waist.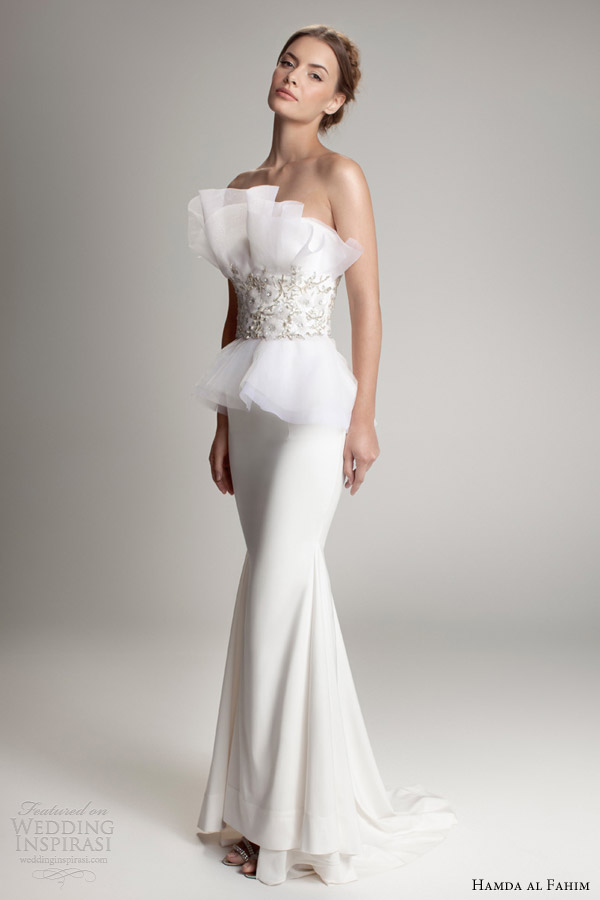 Sheath gown with beaded straps and beaded fringe skirt.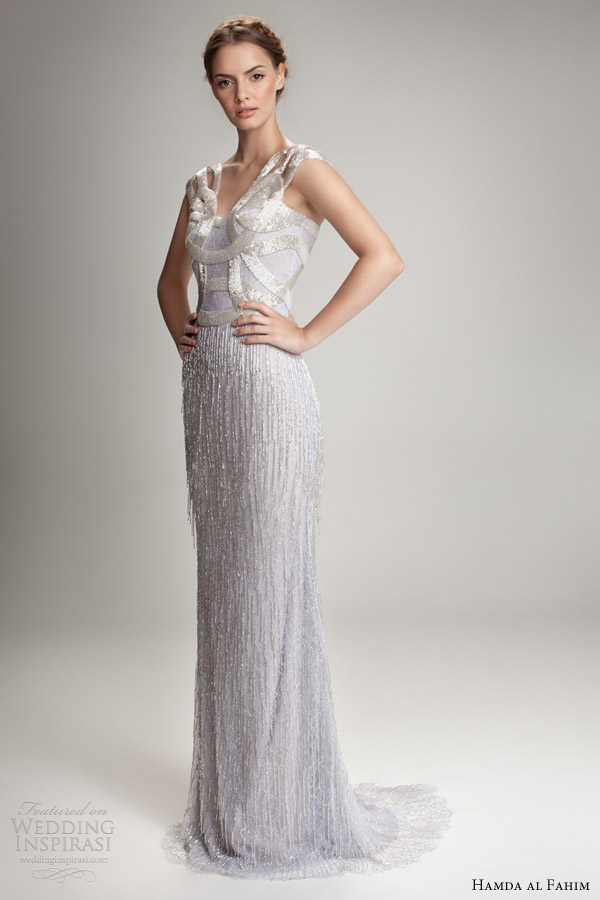 Sleek mermaid gown with bateau neckline.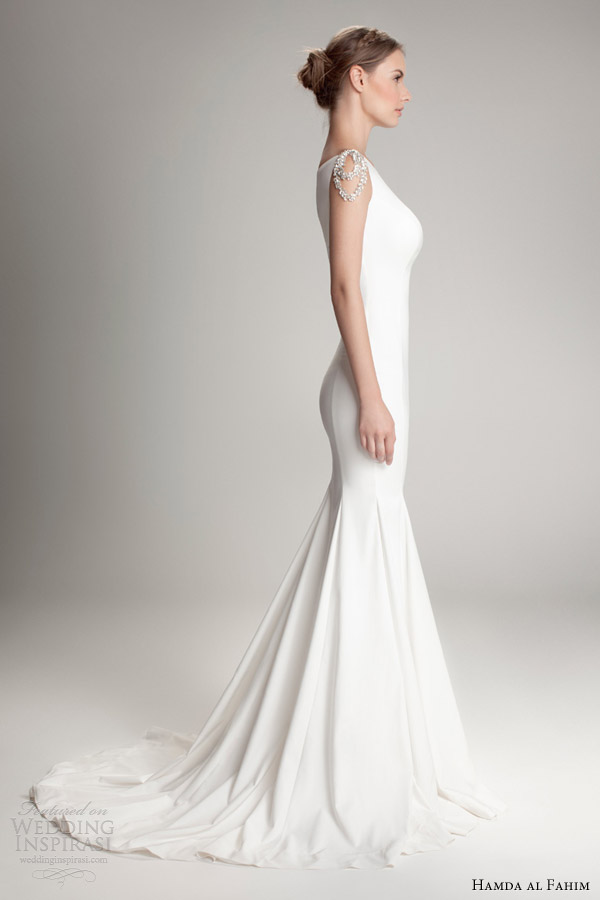 Close-up of the detailing at the shoulders.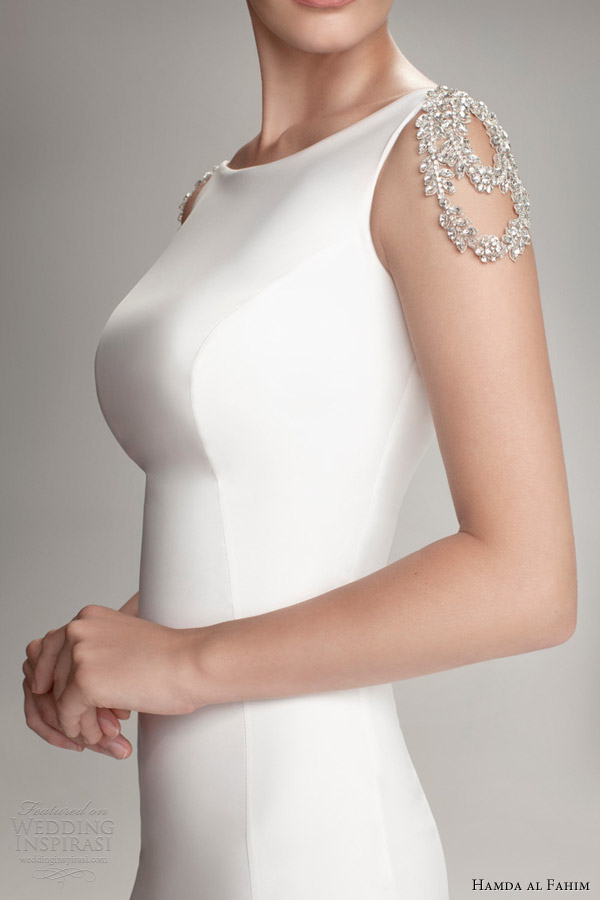 For details, availability and prices, visit Hamda Al Fahim.