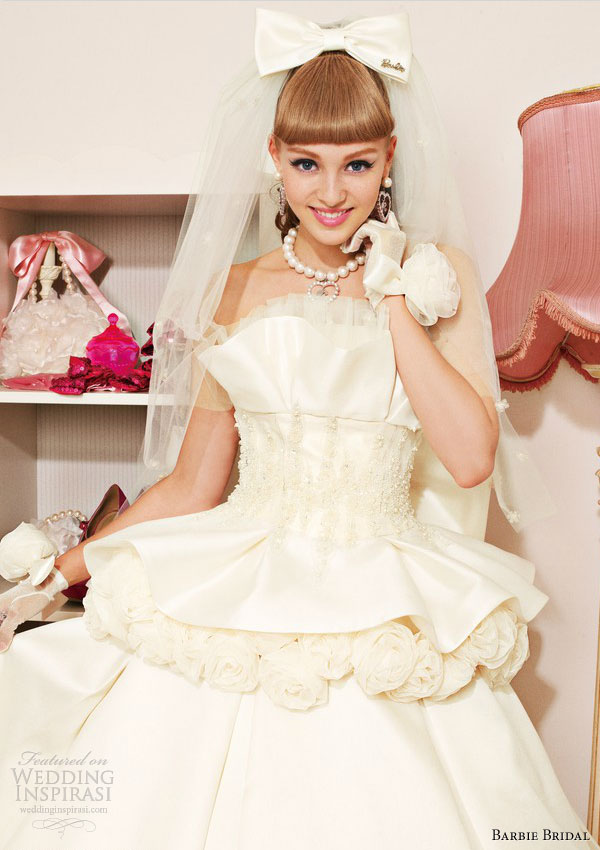 More cute looks from Barbie Bridal. Above, style BB0106 strapless off-white gown with flower lined peplum; below, style BB0107 salmon pink pleated ruffle gown with one-shoulder strap accented with a bow.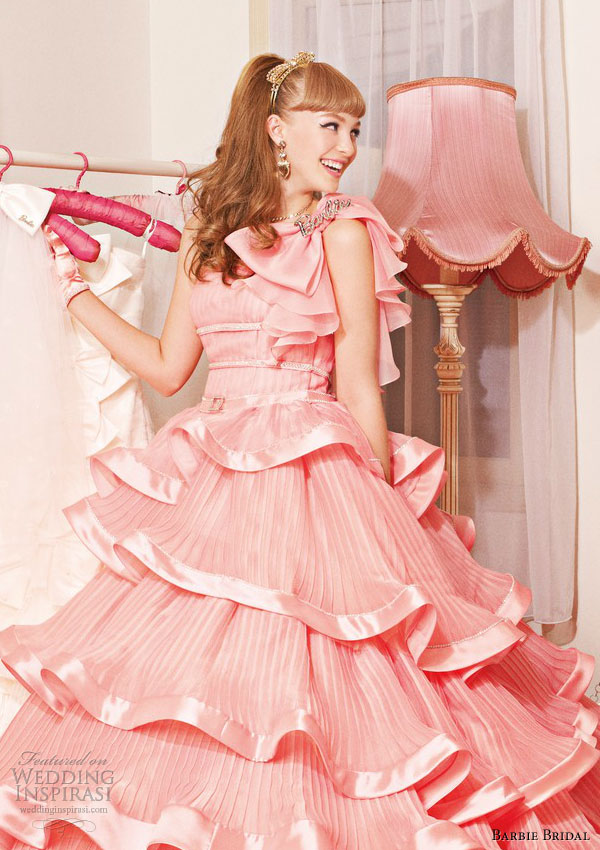 Style BB0110 strapless rose-print gown with pink ruffles and over-sized bow accenting the waist.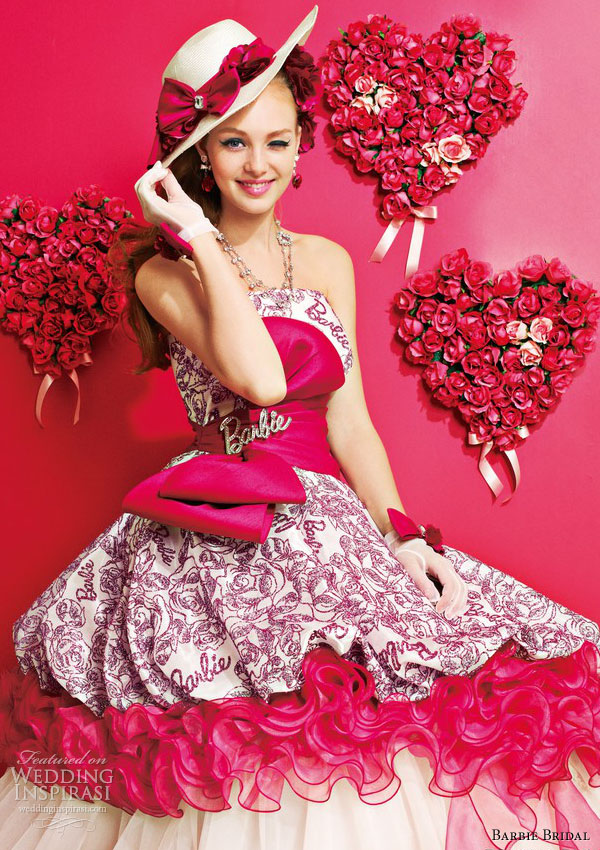 BB0109 strapless blue-green gown with cascading over skirt.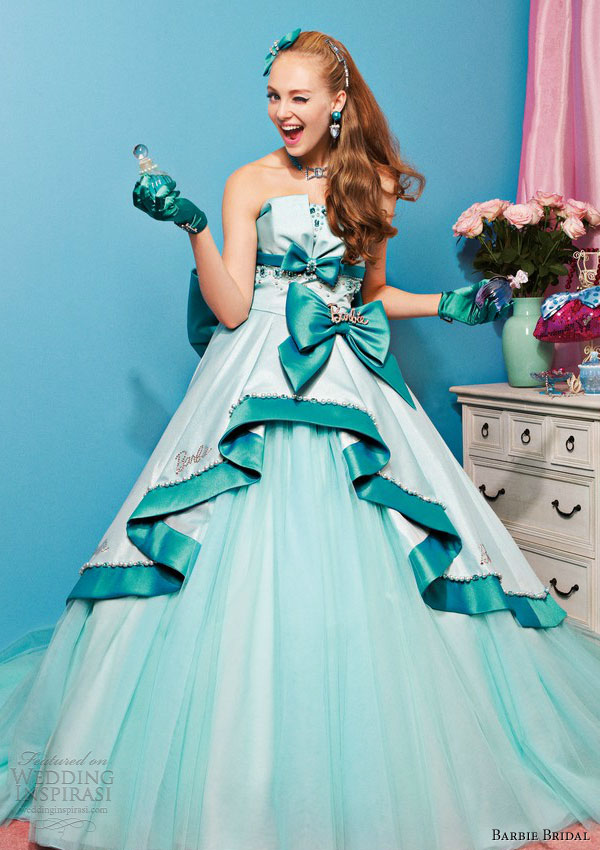 Style BB0108 pink bow-print strapless gown with a row of bows on the bodice.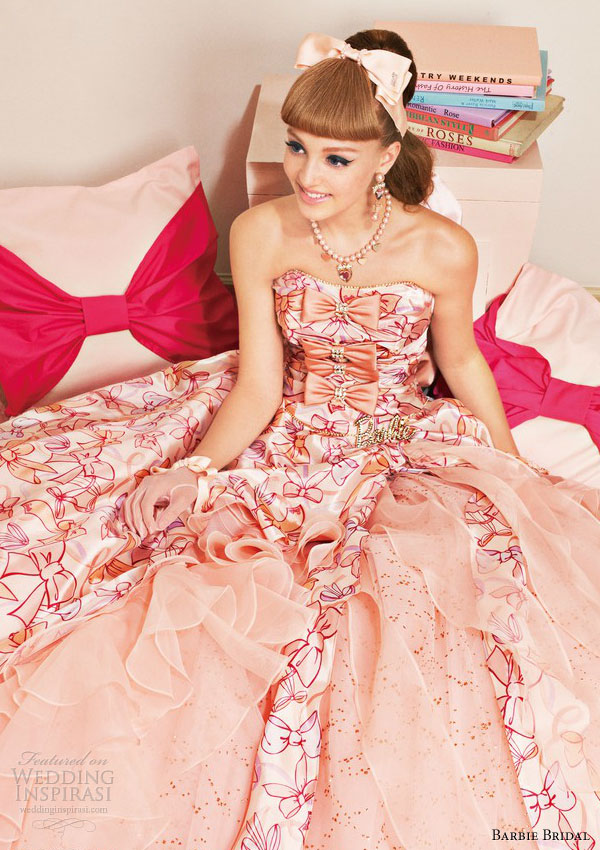 Style BB0111 dropped waist ball gown with a row of bows along the bodice.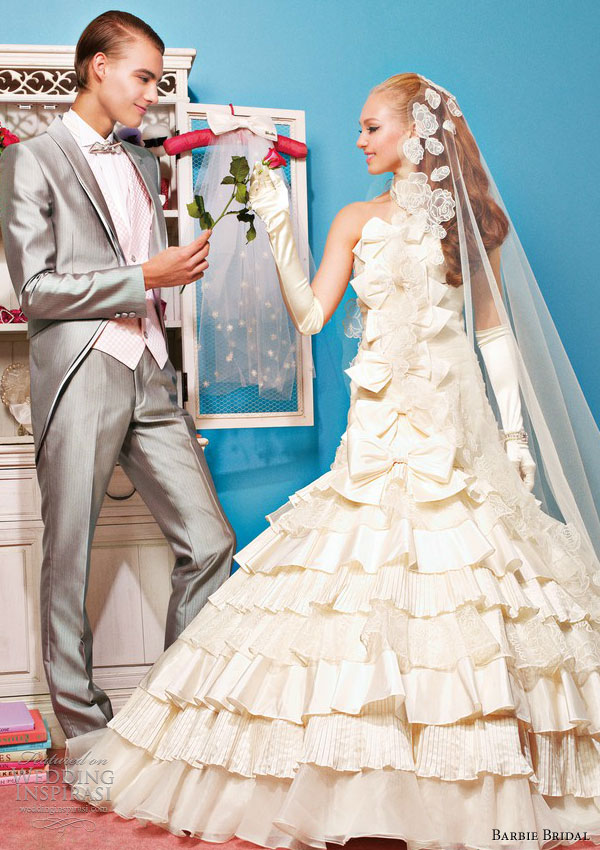 Style BB0112 strapless gown adorned with flowers.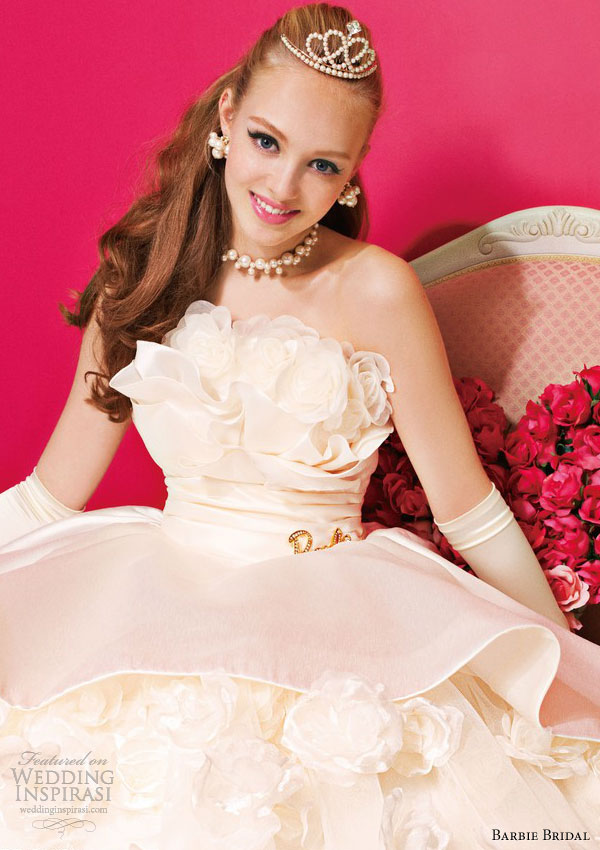 Barbie Bridal is available in Japan.