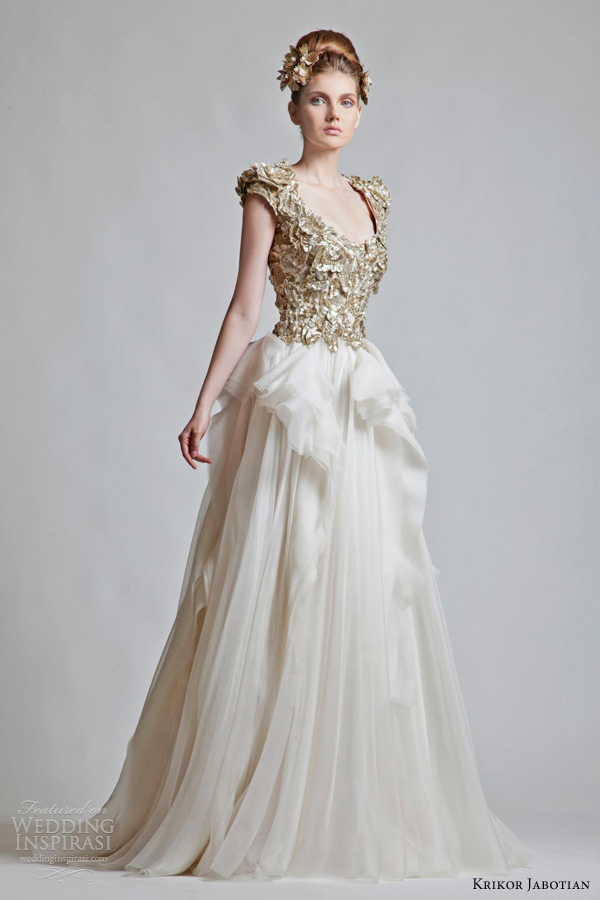 More beautiful looks by Krikor Jabotian. Above and below, scoop neck gown with and heavily embellished bodice with structured cap sleeves.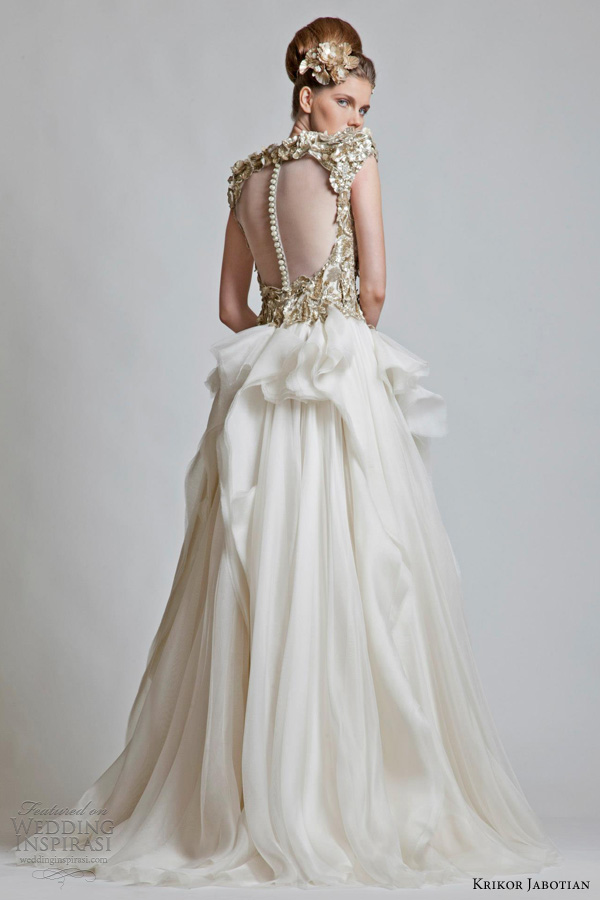 Copper gown with folded detailing and illusion straps.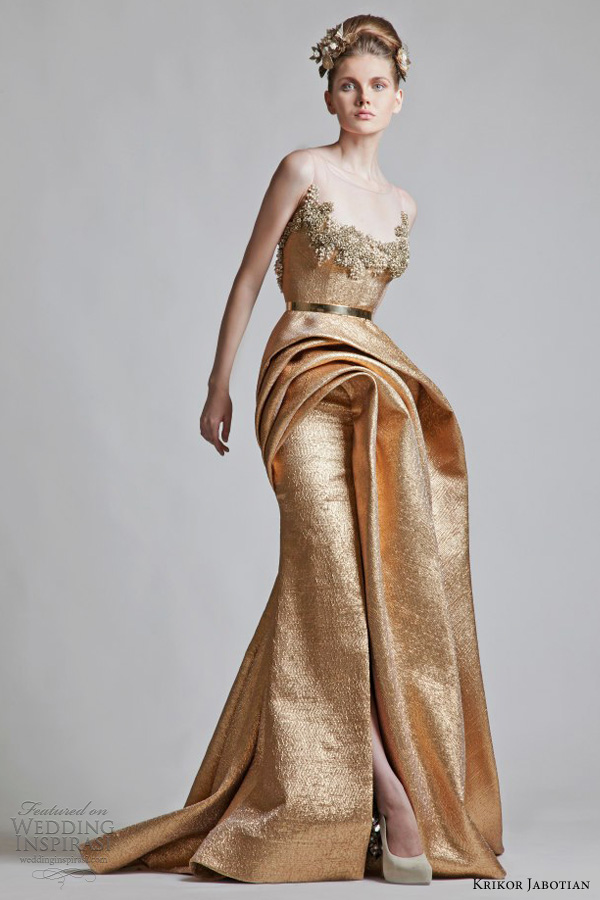 Strapless gown with embellished bodice and multi-layered skirt.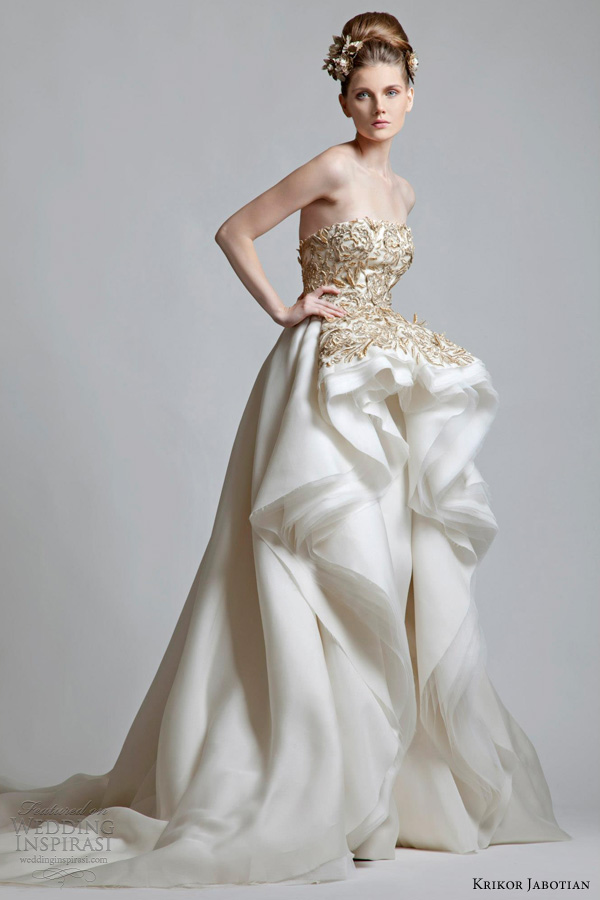 Ruffle gown with beaded bodice.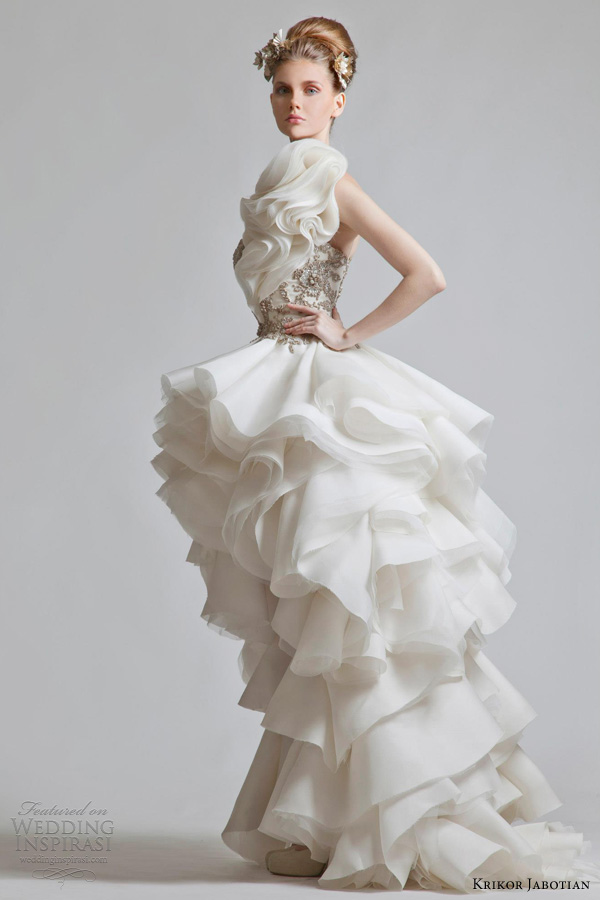 Metallic sheath gown with cape style sleeves featuring neckline and back decorated with a burst of gold sequins.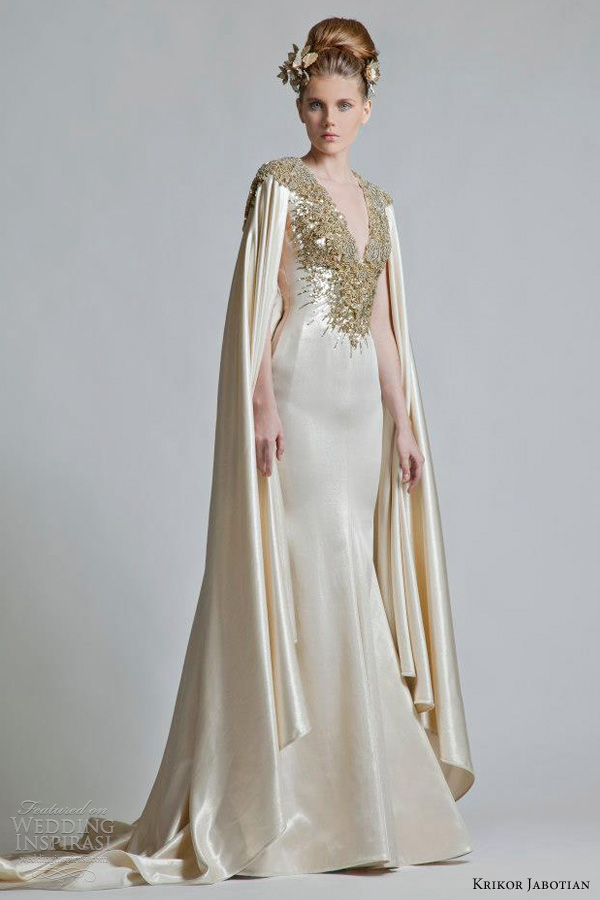 Off-white top with multi-layered peplum and gold accents.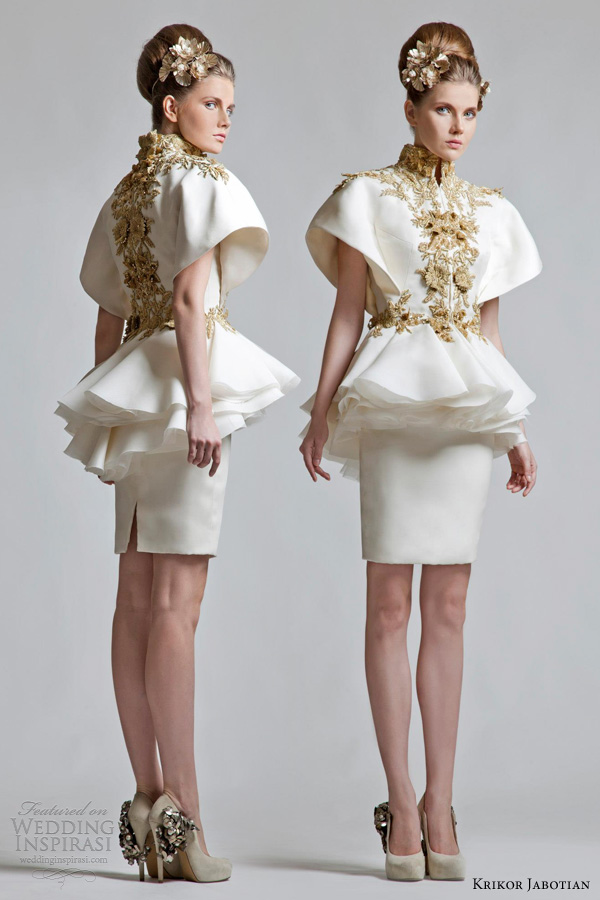 For details, availability and prices, visit Krikor Jabotian.