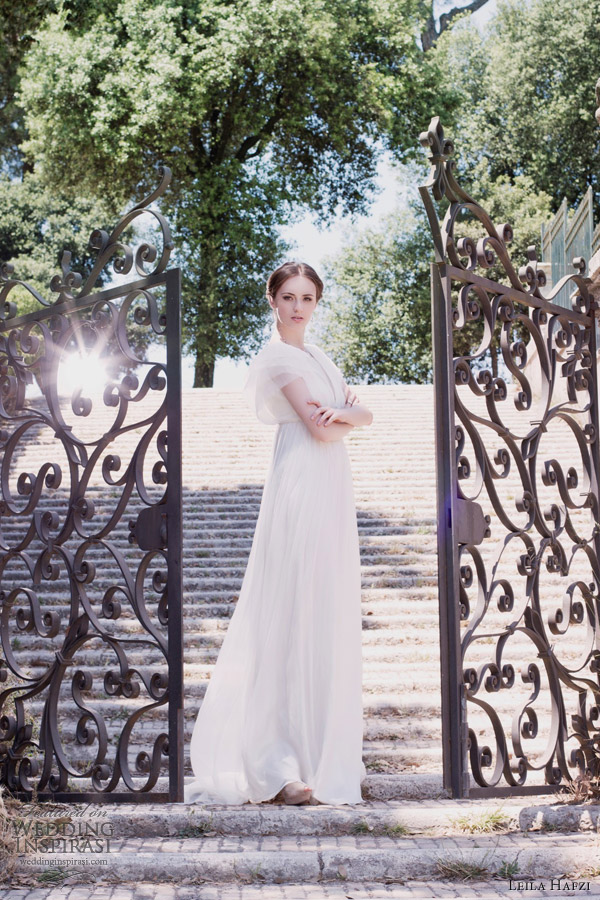 Ethereal wedding dresses from Leila Hafzi 2013 collection. Named "Mayalu" ("My Love" in Nepalese), this is the third collection from Leila Hafzi's Royaye Sefid (Bright Dreams) sustainable bridal and red carpet series. As with all Royaye Sefid Collections, the gowns are available in soft shades as well as a variety of brighter colors. Above, Frida short sleeve empire waist gown; below, Dana empire gown with layered short sleeves.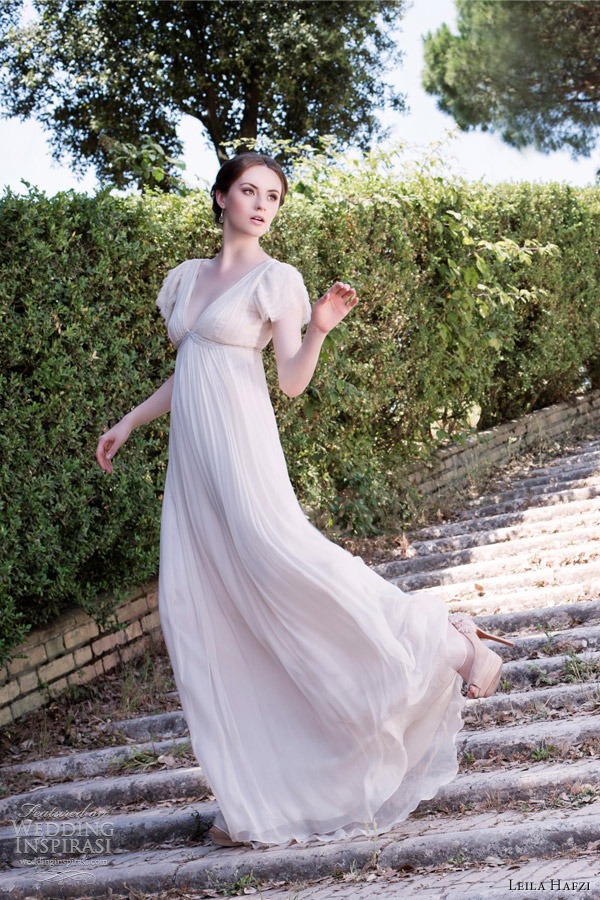 Aimee one-shoulder Grecian-style draped empire waist gown.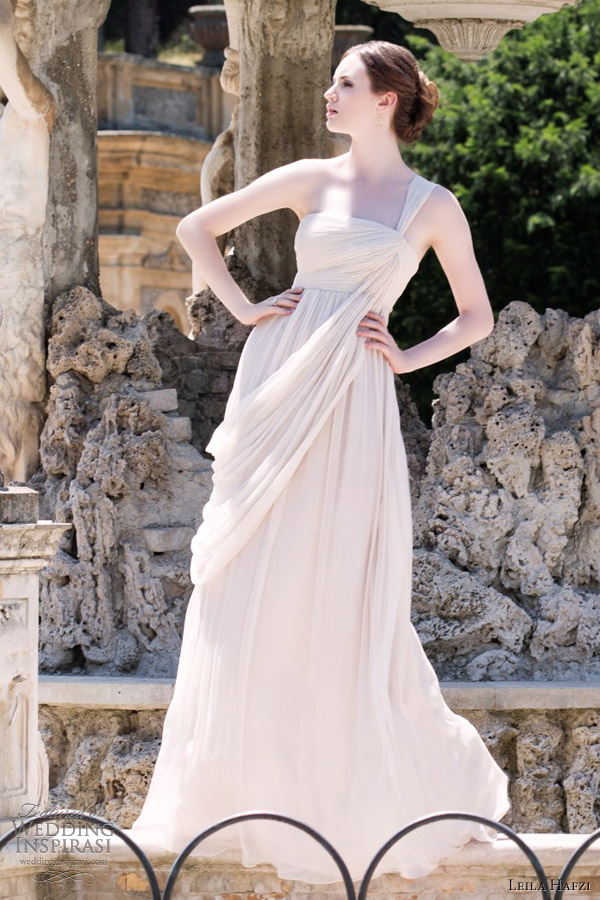 Victoria dress with deep V-neckline and short to long skirt. Lovely!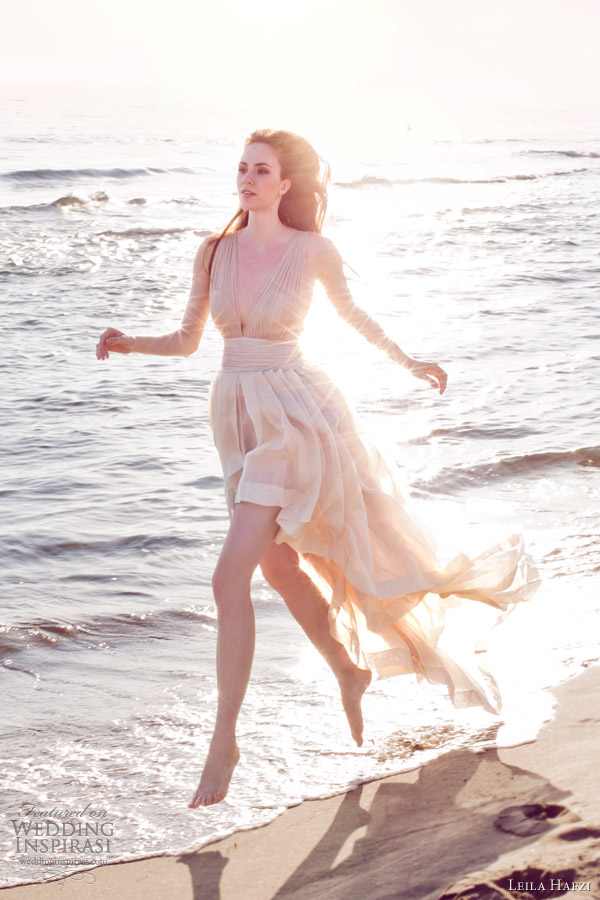 More gorgeous Leila Hafzi wedding gowns on the next page.