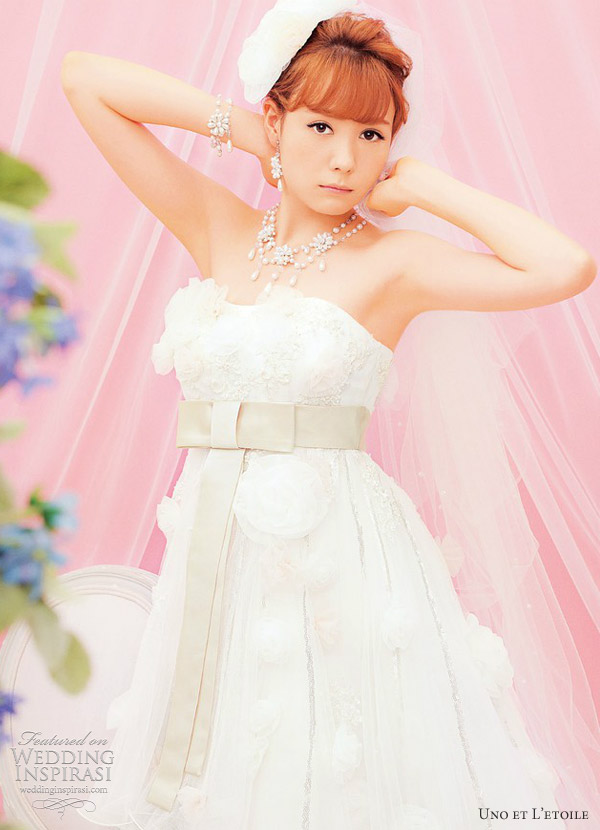 Above, strapless empire line gown with floral appliques. Below, blue-green strapless ball gown.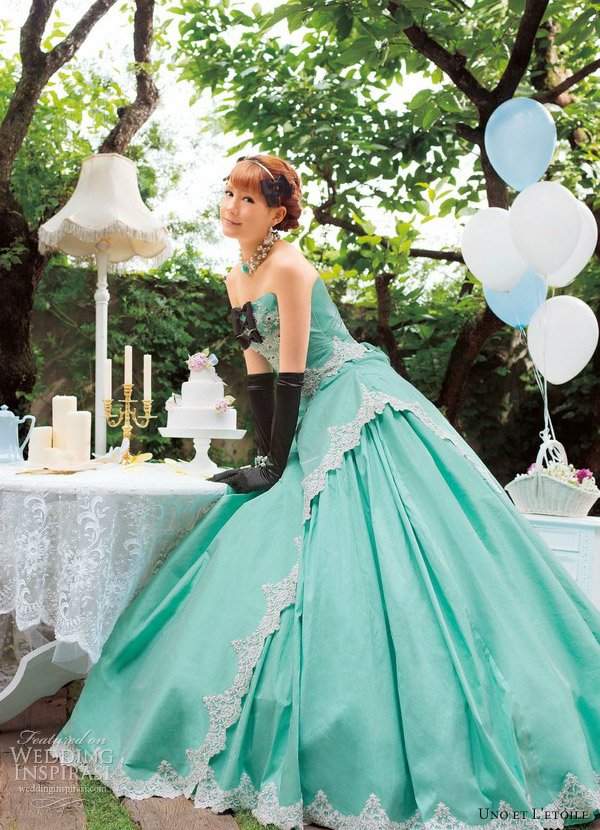 Black and pink strapless gown with checkered print and lace, flowers and ruffles.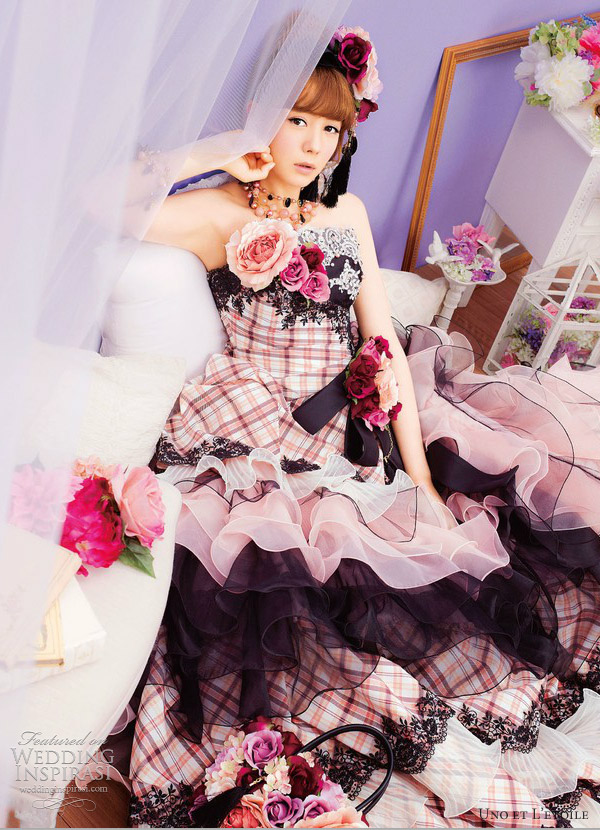 Red strapless ball gown with oversized bow accent.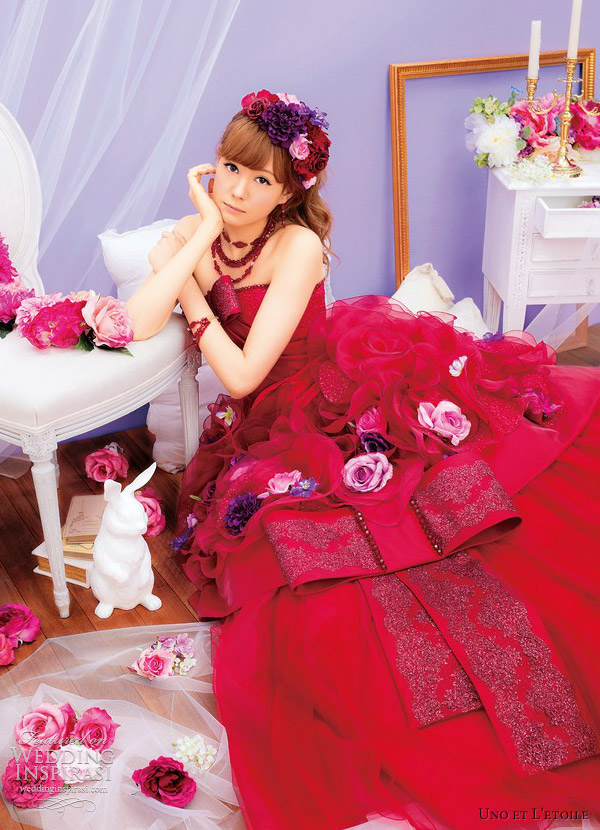 Tea time delightful — strapless pink ball gown with trio of bows on the bodice.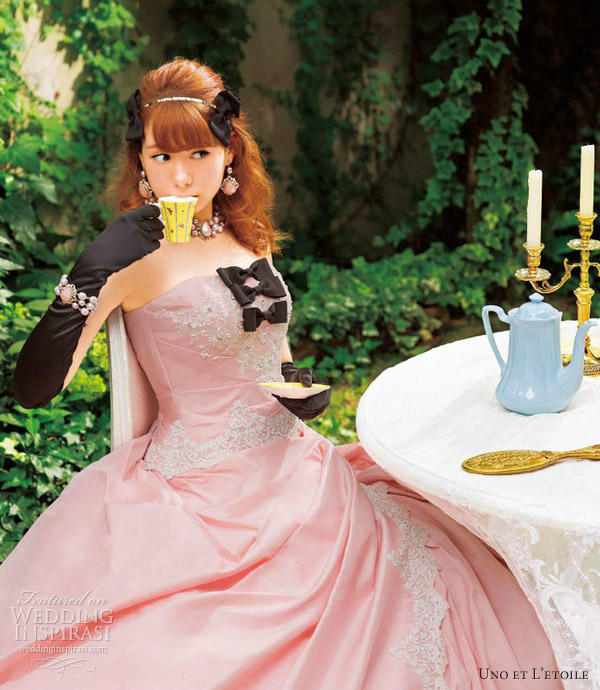 For details, availability and prices, visit Uno et L'etoile.