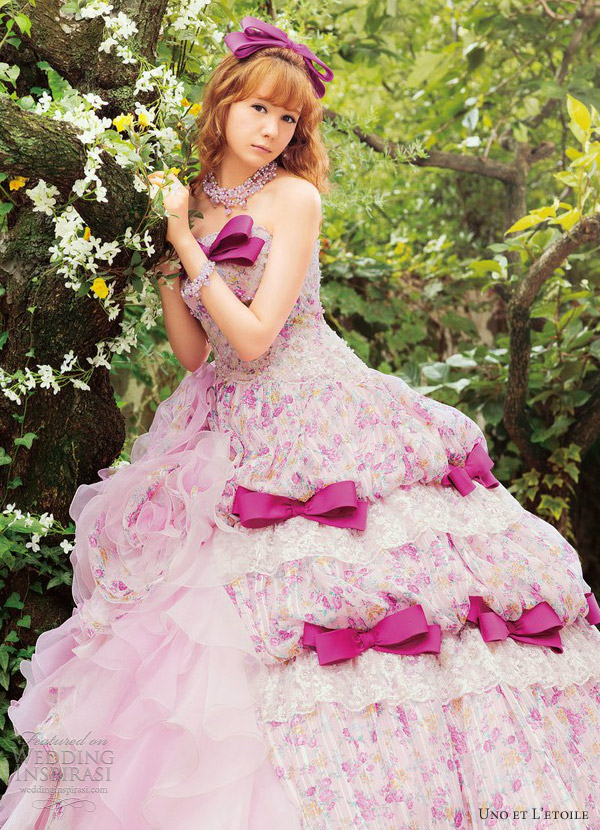 Adorable wedding dresses from Japanese label Uno et L'etoile . Modeled by the cute as a button Reina Triendl, the new collection produced by Uno Kanda is just as pretty as the previous collection, full of voluminous ball gowns in a smorgasbord of textures and colors. Above and below, pink wedding dresses with romantic floral print.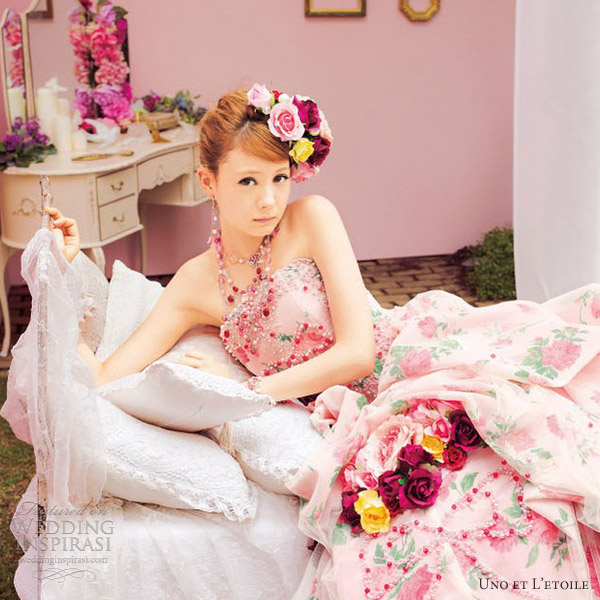 Strapless ball gown with bubble tier skirt.
Strapless gown with multi-tiered bubble skirt.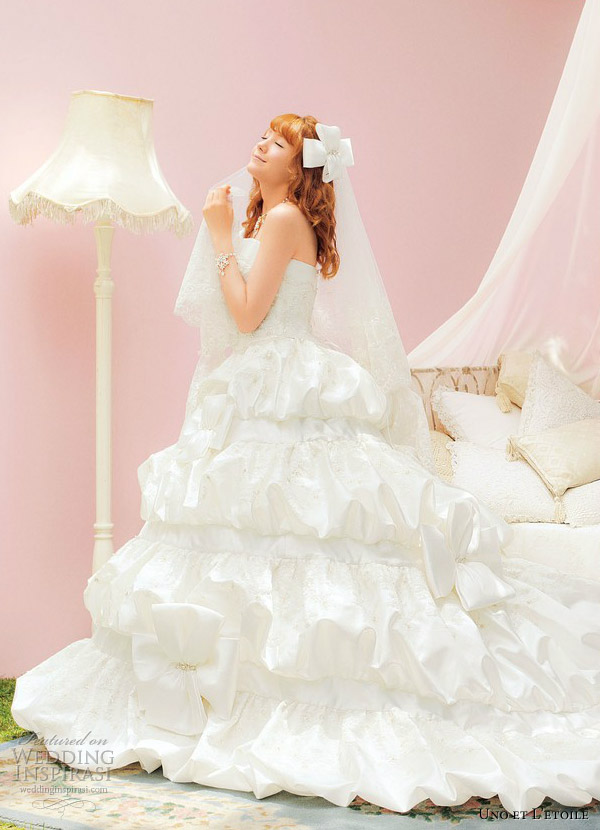 Floral purple ball gown with flower adorned pick-ups on the skirt.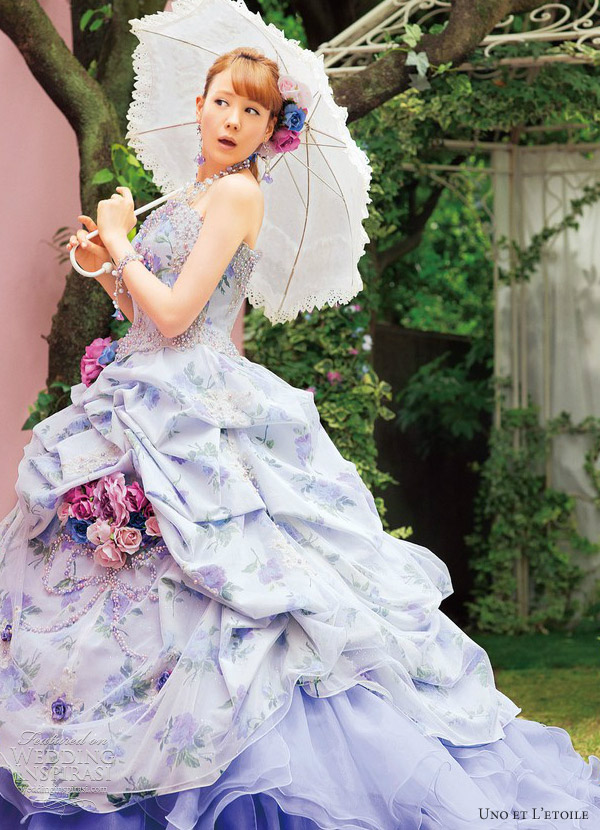 More gorgeous Uno et L'etoile wedding gowns on the next page.