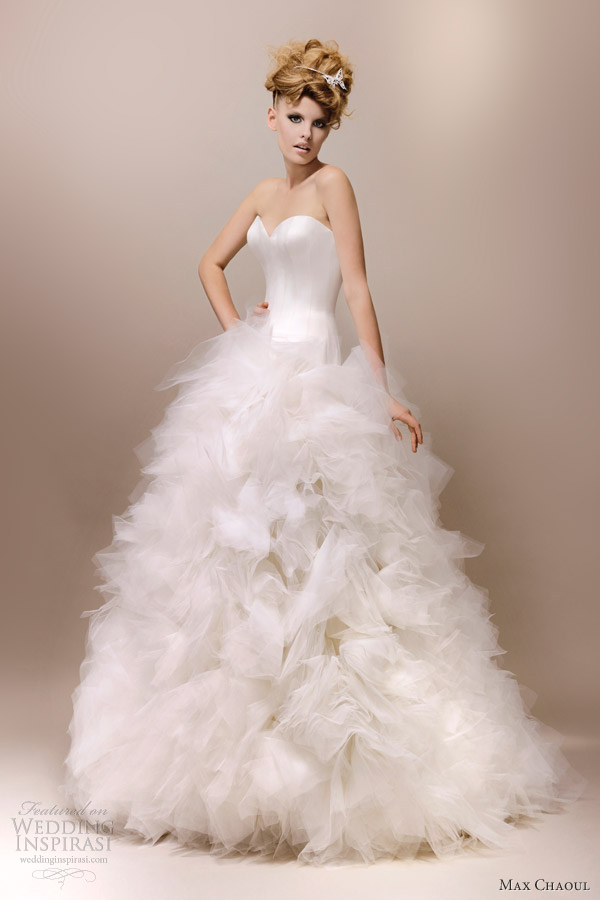 Above, Meryl strapless dress in duchesse satin with organza skirt. Below, Lana 1940s style georgette empire gown with long sleeves embroidered with crochet and lace.
Norma 1930s style wedding dress in crepe satin and lace.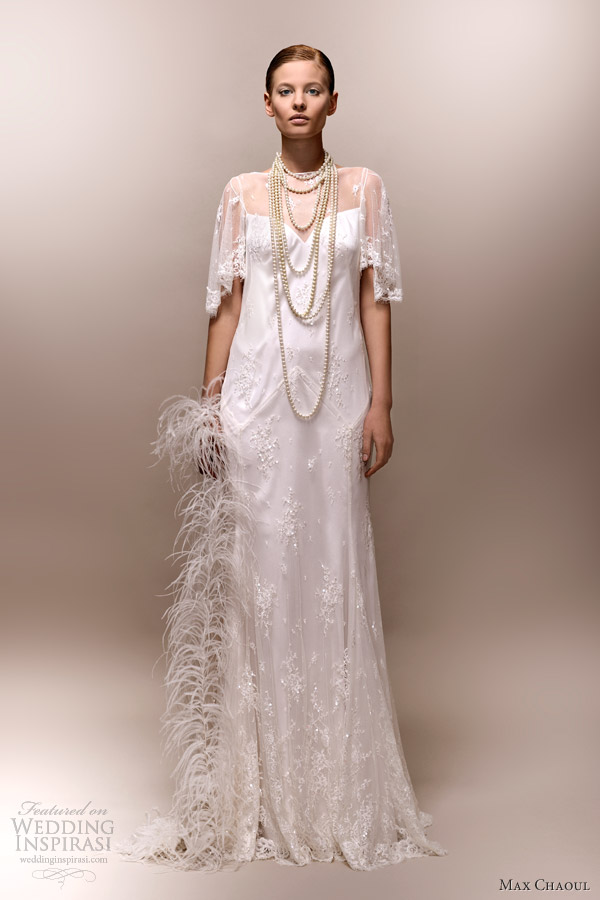 Sophia strapless column gown with a bodice of alternating strips of satin and sequin embroidered mesh.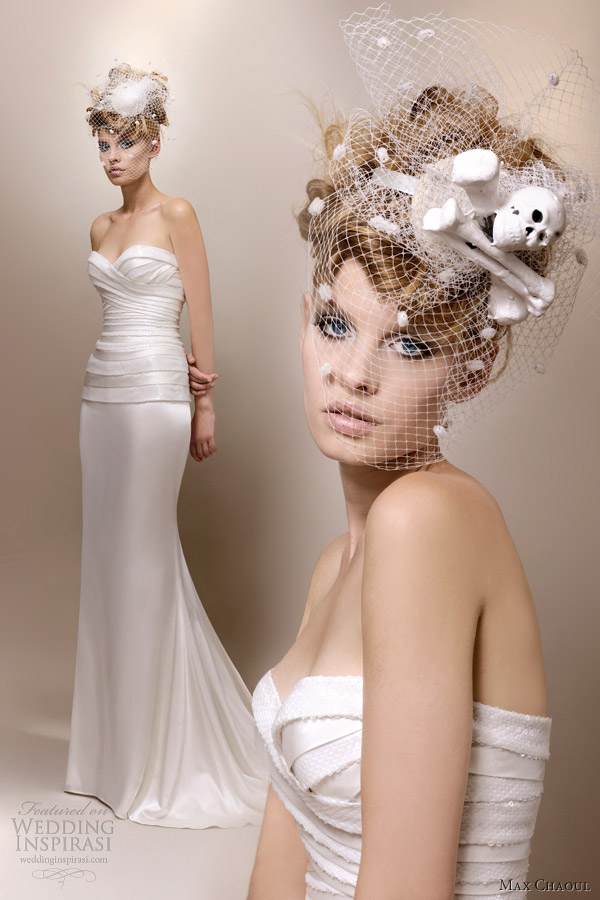 Veronica draped satin strapless dress with train with an over skirt of embroidered lace with sequins.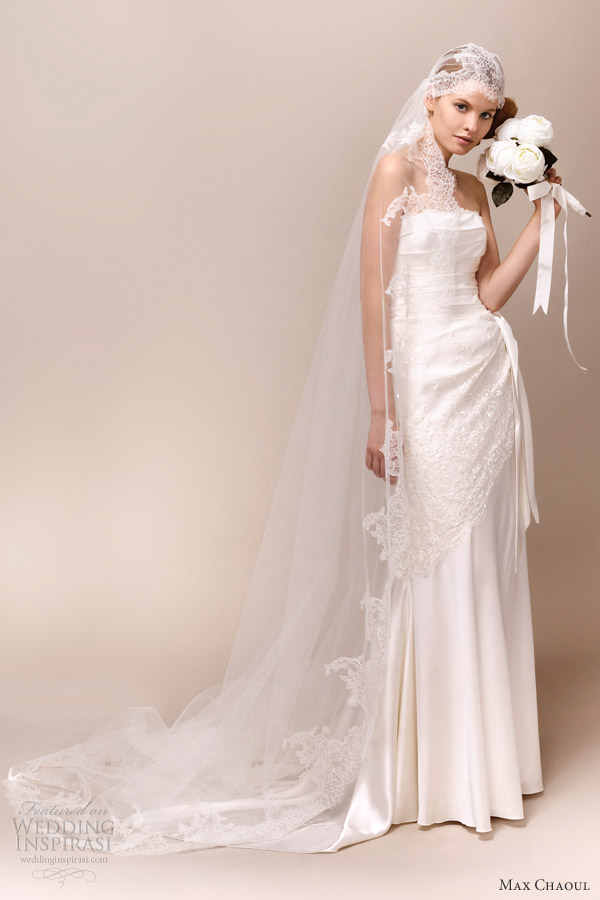 Kirsten strapless gown with lace bodice featuring illusion deep split neckline.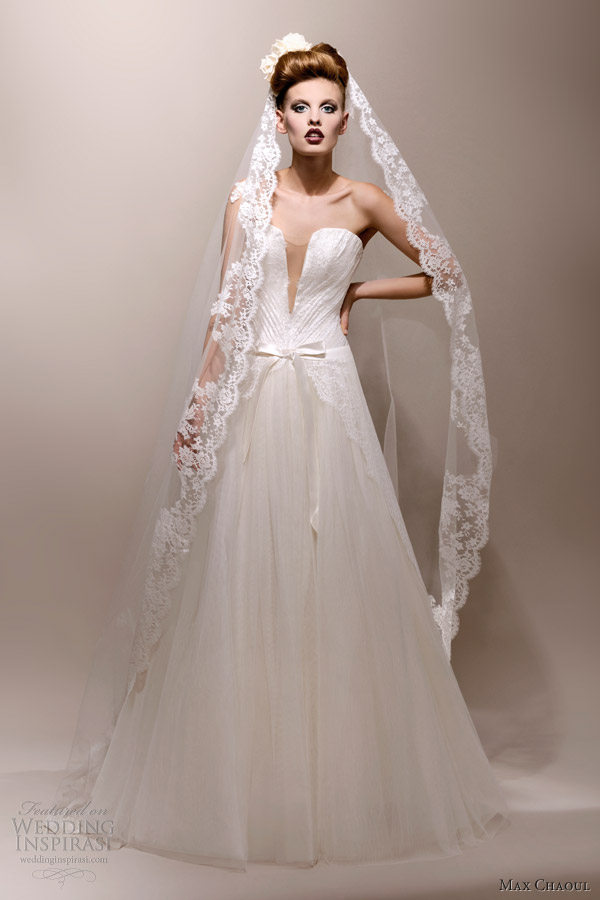 Elizabeth strapless soft tulle gown with bow adorning the dropped waist.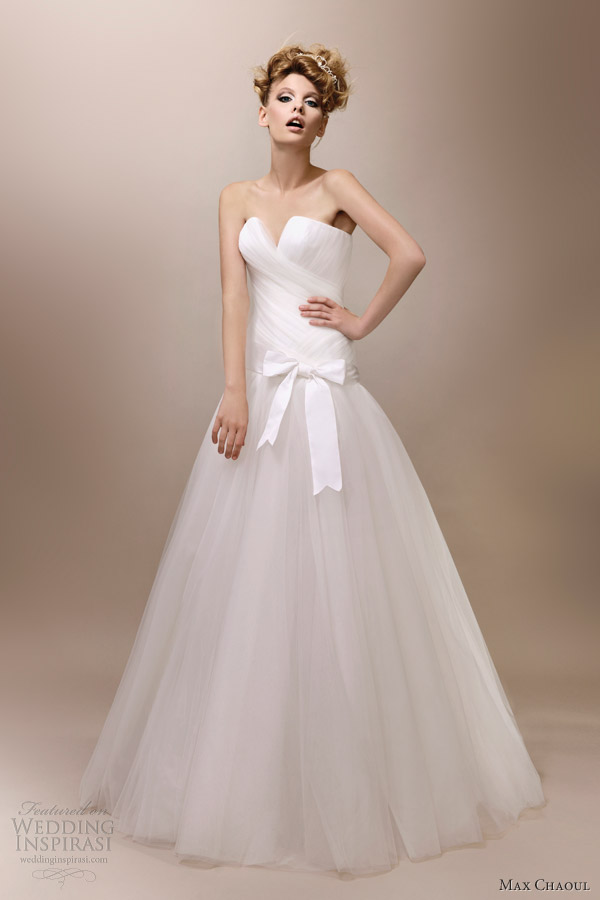 Romy mikado silk dress with flared skirt, 3/4 sleeve lace top with heart-shaped cutout at the back.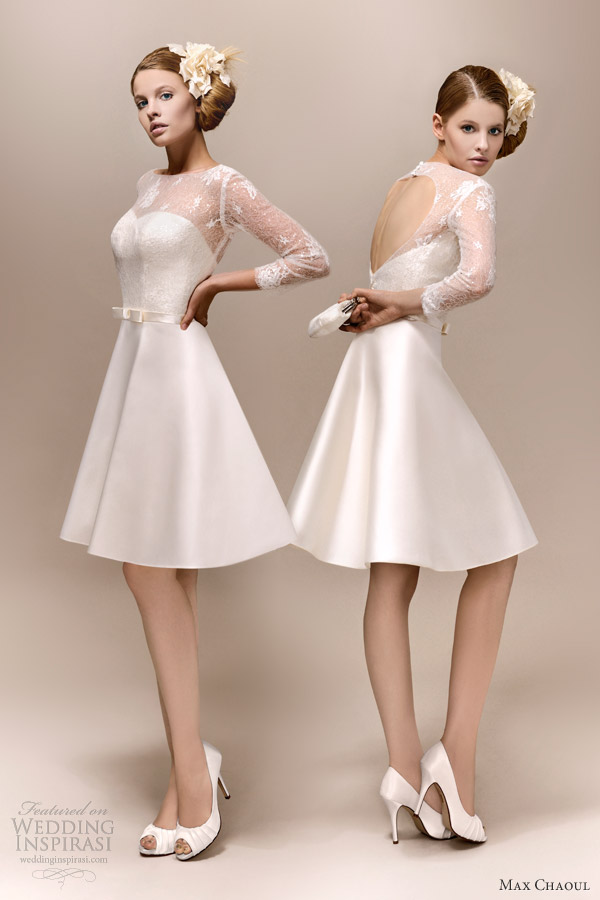 When it comes to color in bridal fashion, pink wedding dresses are becoming the new norm with celeb weddings (think Jessica Biel's watercolor pink  Giambattista Valli gown or Anne Hathaway's pale pink ombre Valentino). Max Chaoul pushed the envelope further with the introduction of neon bright wedding gowns. Below, Adriana strapless gown with skirt of fluorescent trimmed pleated ruffles.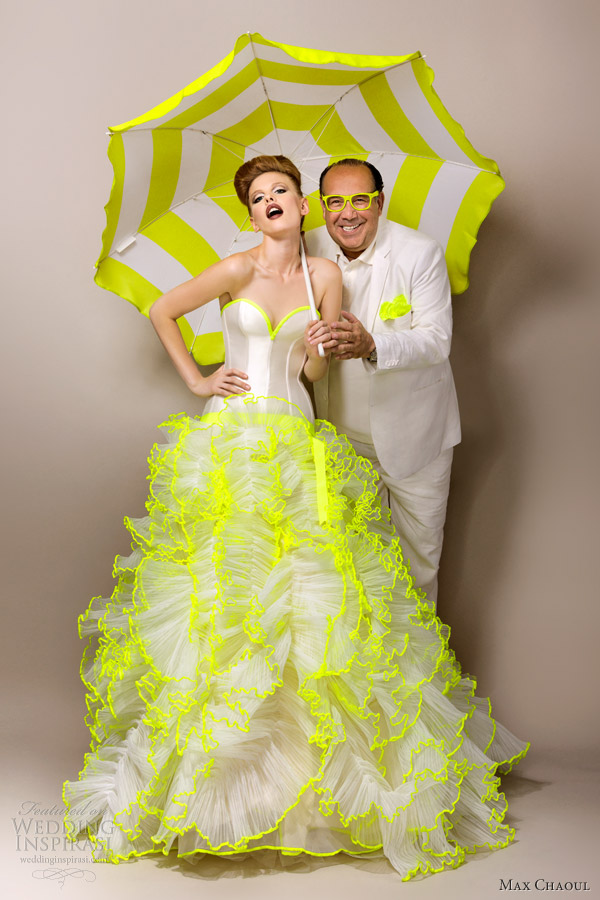 Brigitte short strapless dress with contrasting dayglo-toned sash.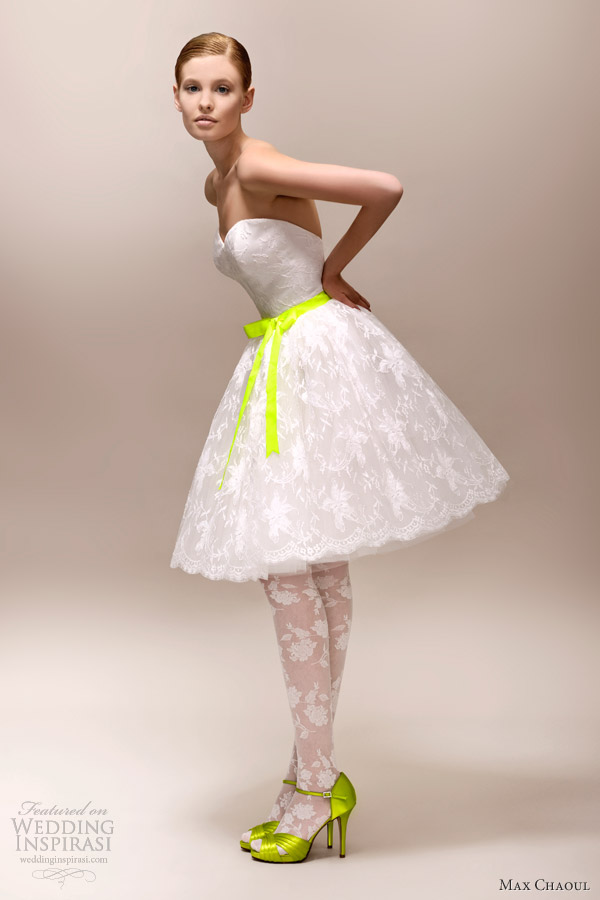 Faye strapless gown with weaved bodice, in bright orange and ivory.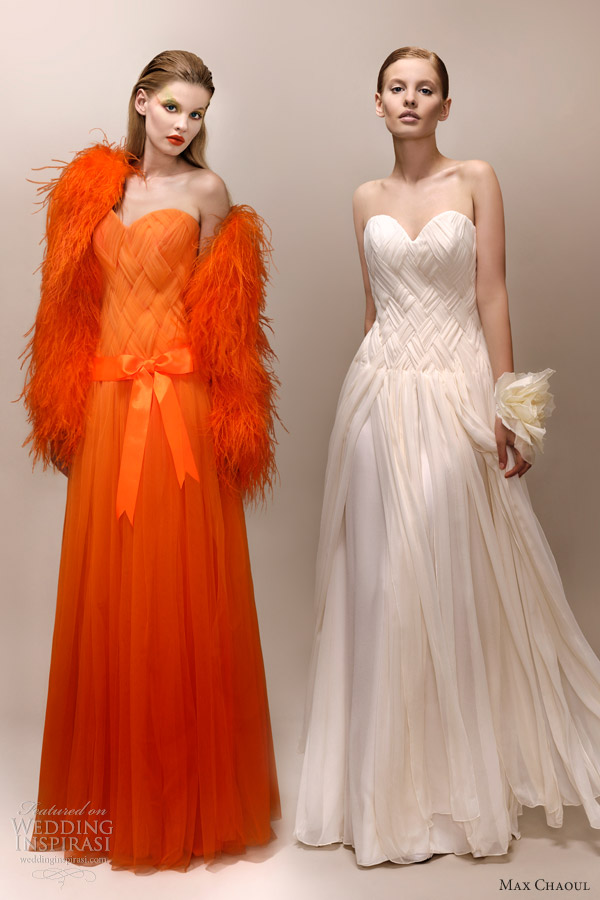 Anna strapless tulle gown in a highlighter pen shade of fluorescent yellow-green. Pass us the sunglasses!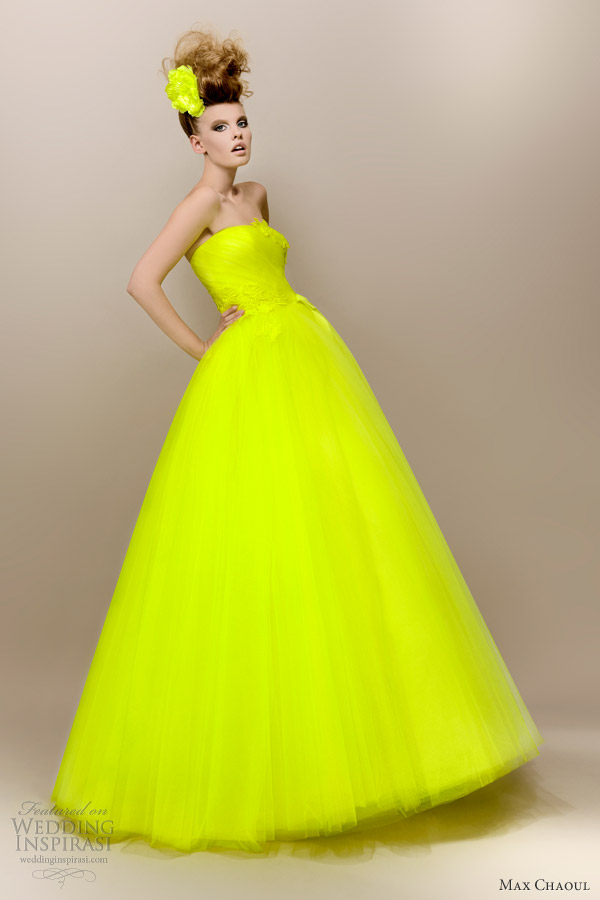 Teenage dream -- Katy neon pink wedding dress with high to low skirt.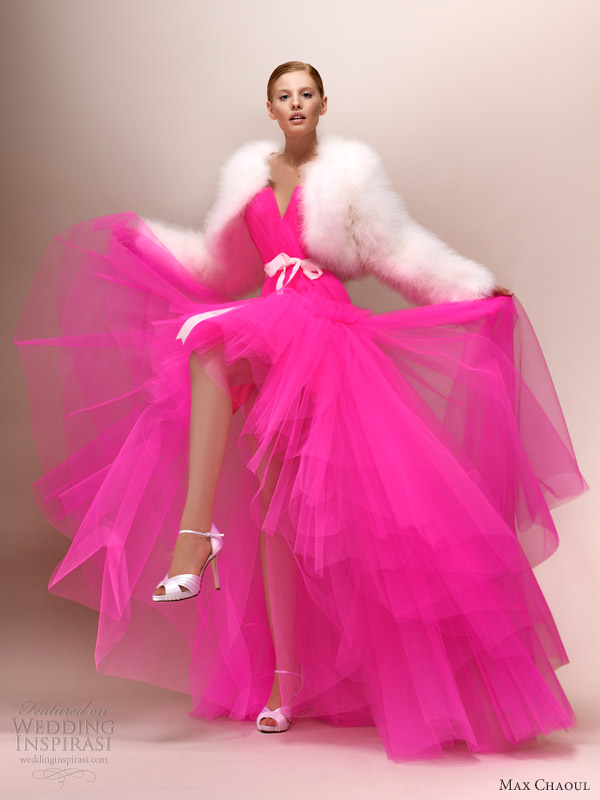 For details, availability and prices, visit Max Chaoul.