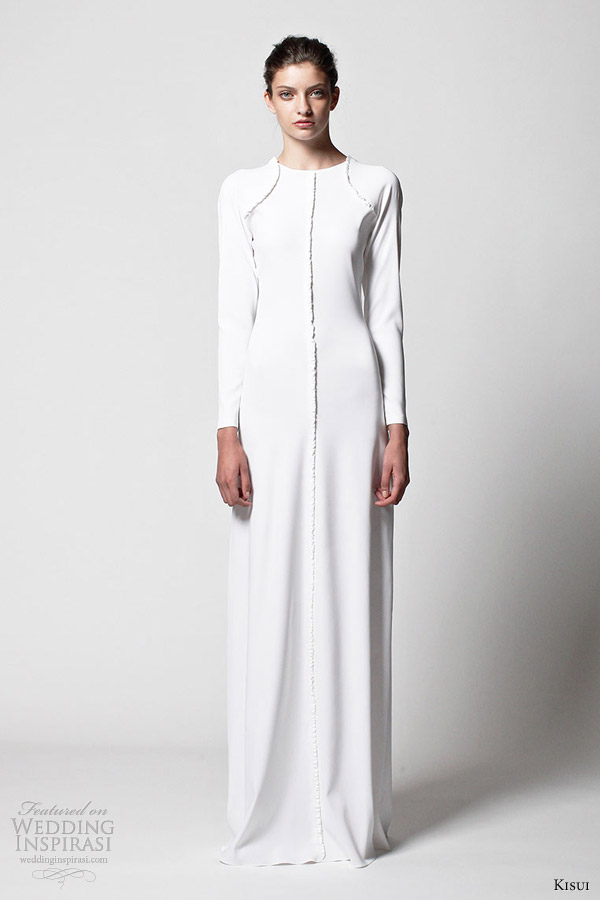 Above, Rhea long sleeve gown in stretch silk. Below, Deva strapless silk duchesse and French lace gown with pleats and decorative seams, Aurore silk fishtail gown with elaborate Swiss floral embroidery and hand decorated flowers.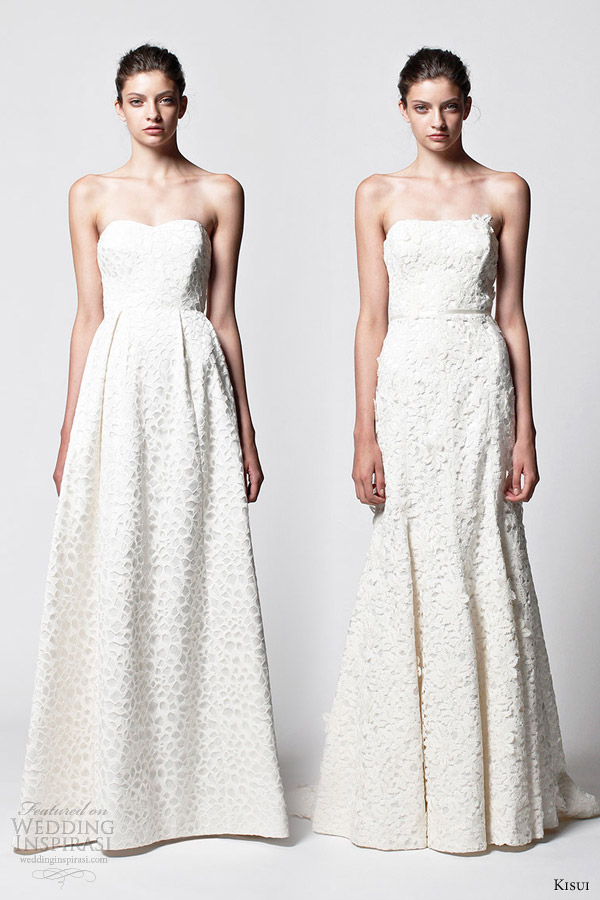 One-shoulder gowns Aruna and Aulalia.
Fayola strapless silk tulle dress with multi-layered skirt and bodice decorated with wavy silk tulle stripes.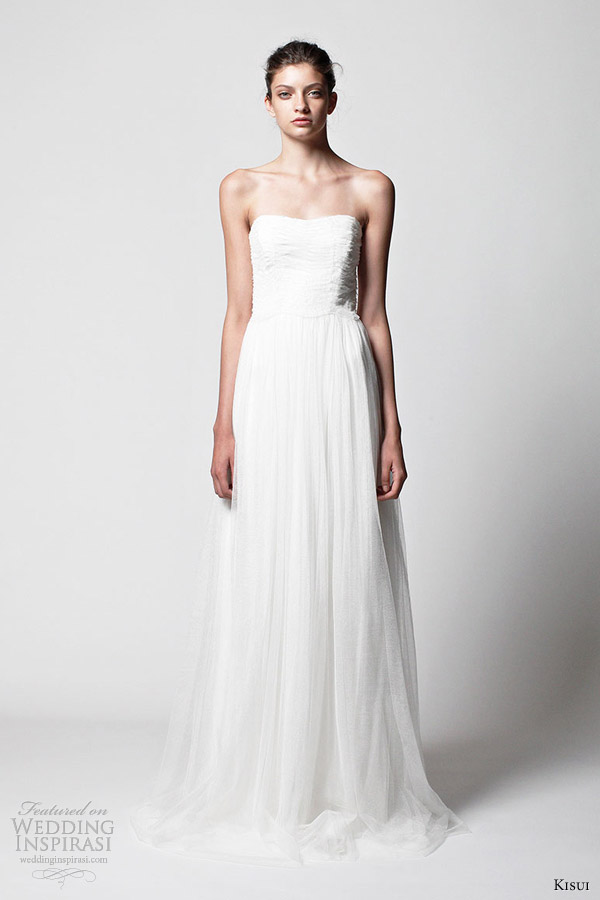 Lavina silk chiffon A-line gown with draped bodice and a tulle belt decorated with flowers made of Swiss lace.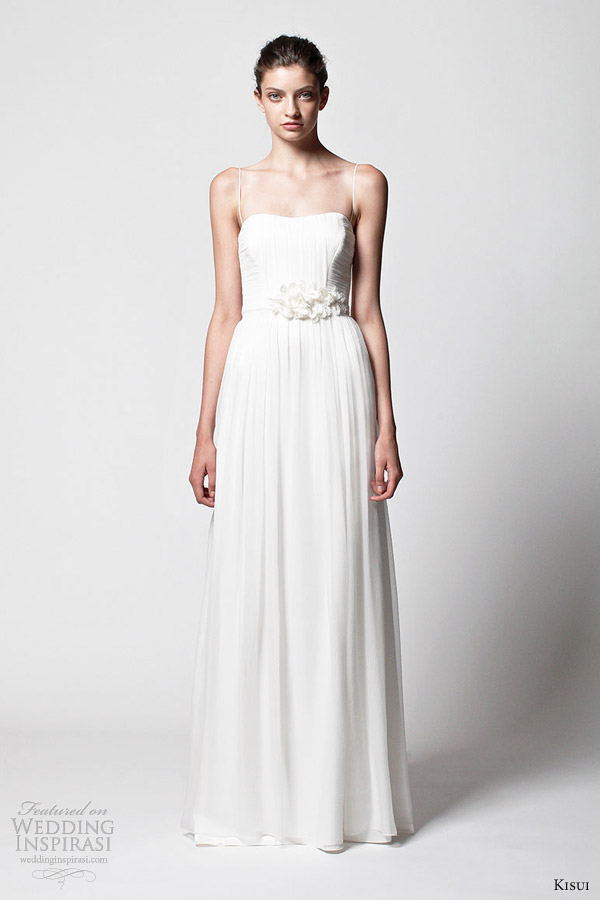 Ava knee-length silk-stretch dress with long French lace sleeves, Talla strapless silk organza short dress with embroidered flowers and leaves.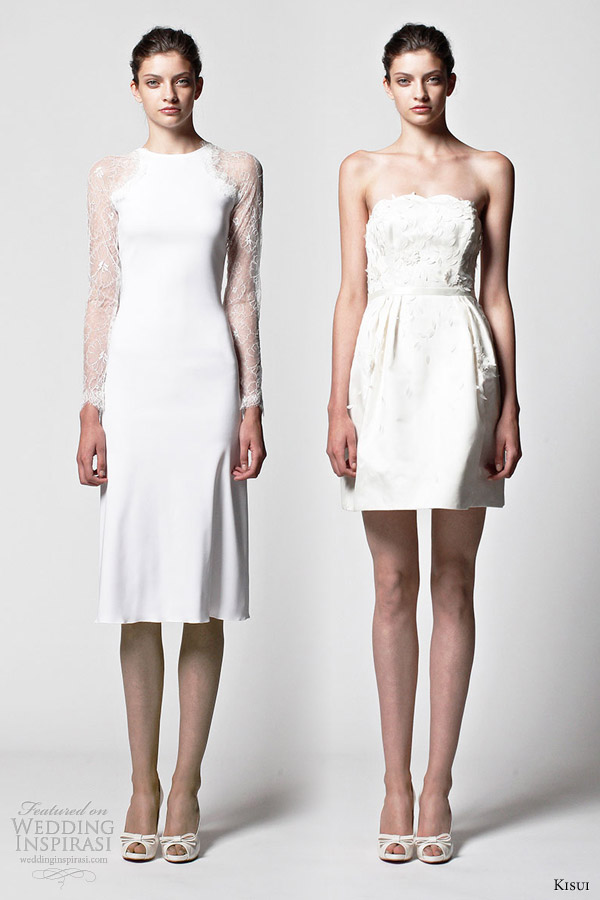 For details, availability and prices, visit Kisui.