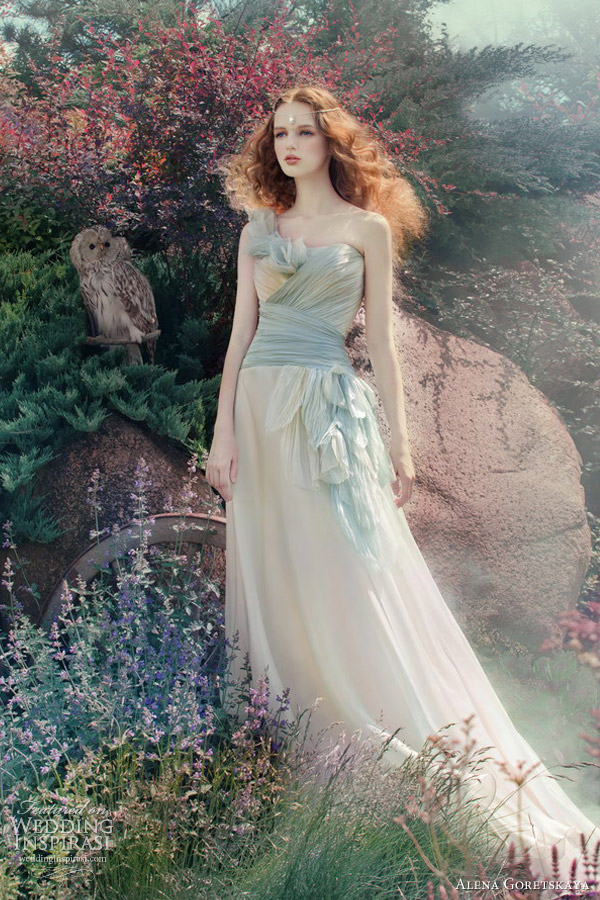 Vesta one-shoulder gown with beautifully draped bodice, shown in pale blue and cream, above, and light pink and cream, below. Gorgeous!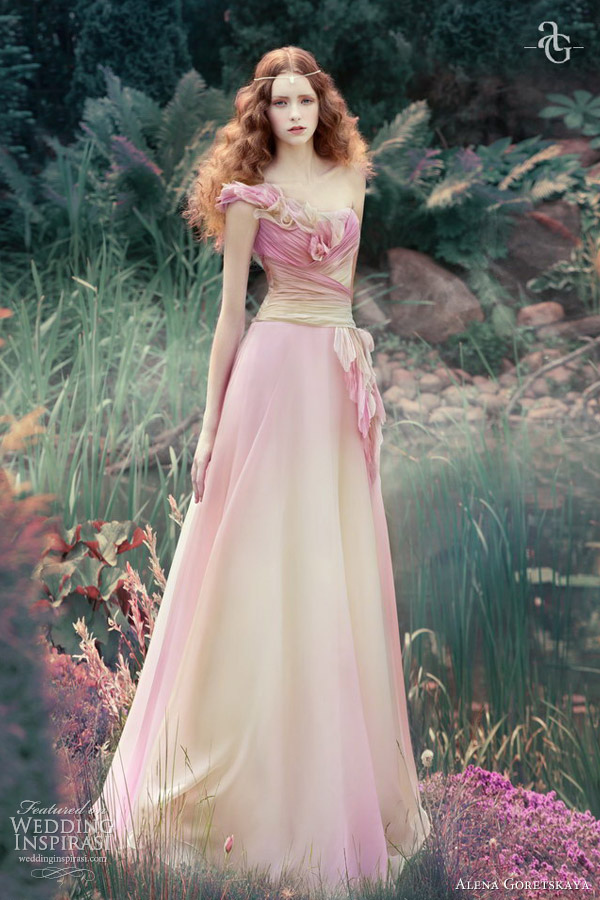 Vilora chiffon gown with delicate flutter sleeves and bodice embroidered with beads and lace.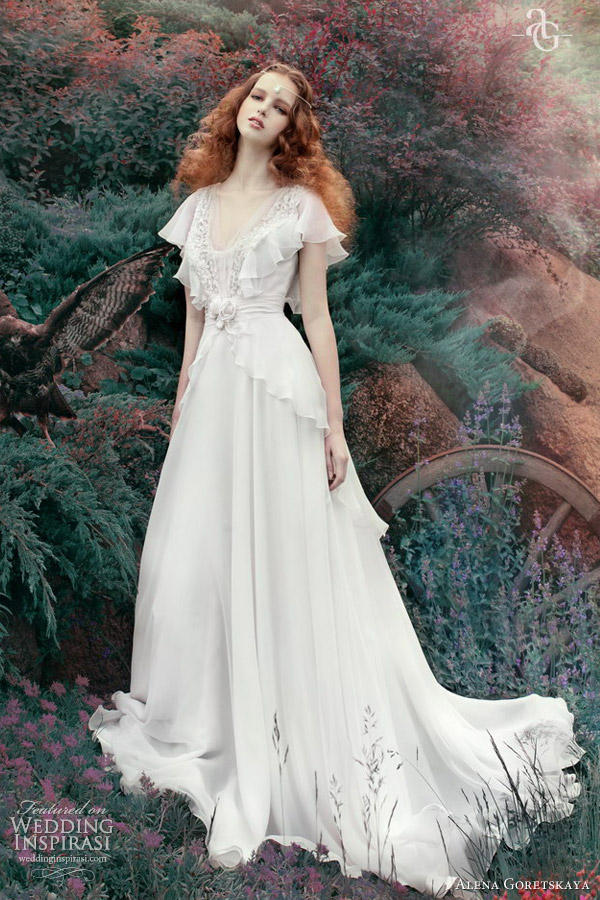 Vilena strapless gown with tiered silk organza peplum skirt adorned with petals.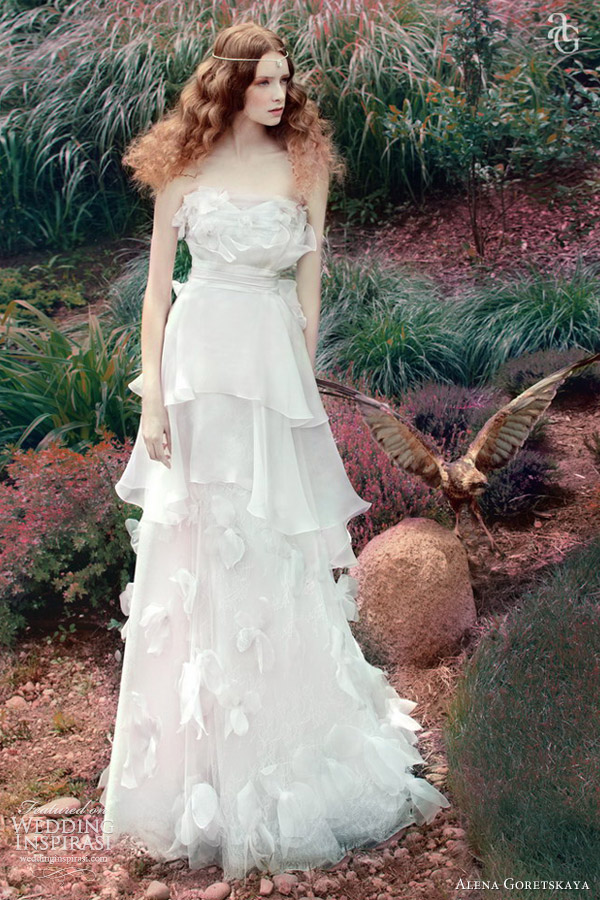 Vilda strapless floral print ball gown with skirt adorned with organza roses.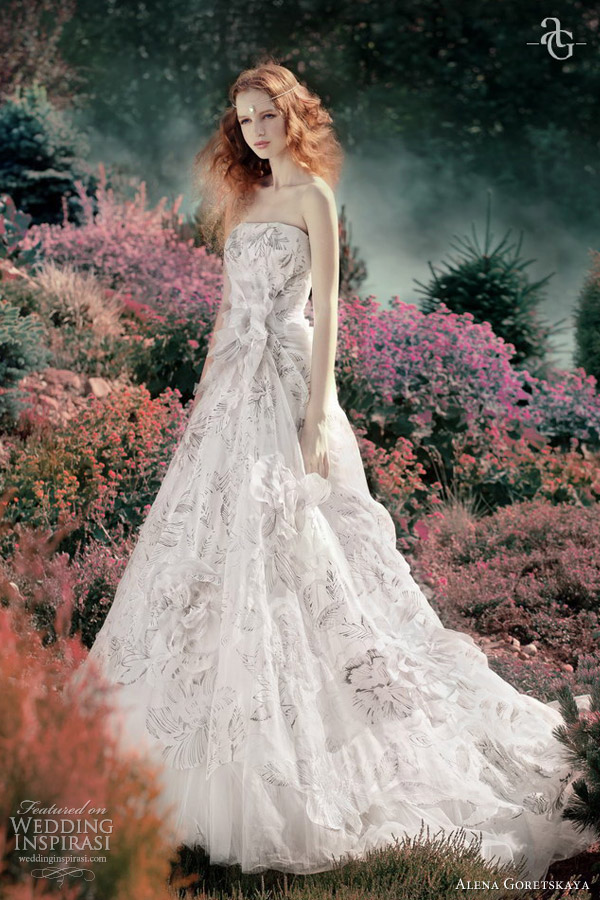 Violetta strapless silk organza gown with elegantly draped bodice and tiered skirt.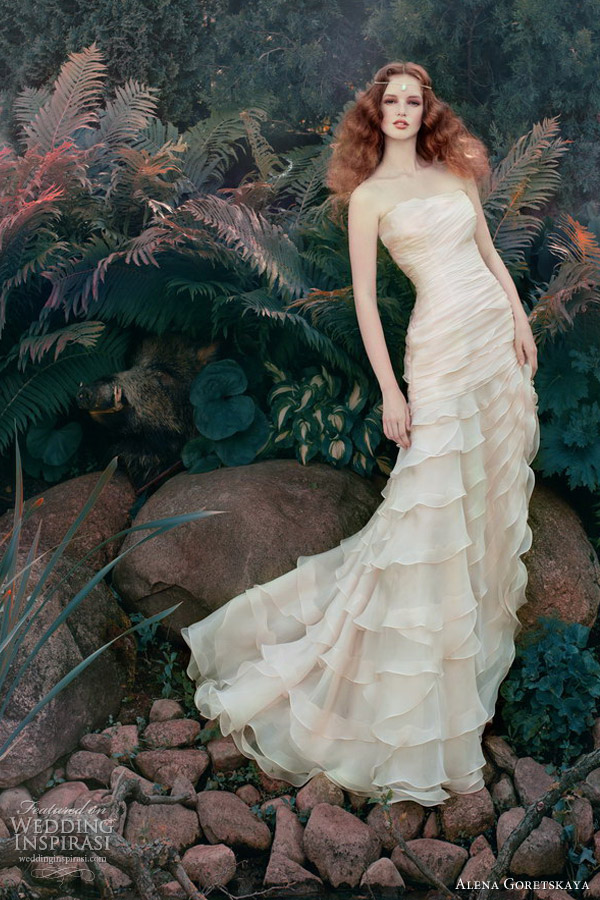 Virginia silk satin duchess gown  and Vela (also available in bright crimson) silk taffeta gown, both featuring oversized bow accents.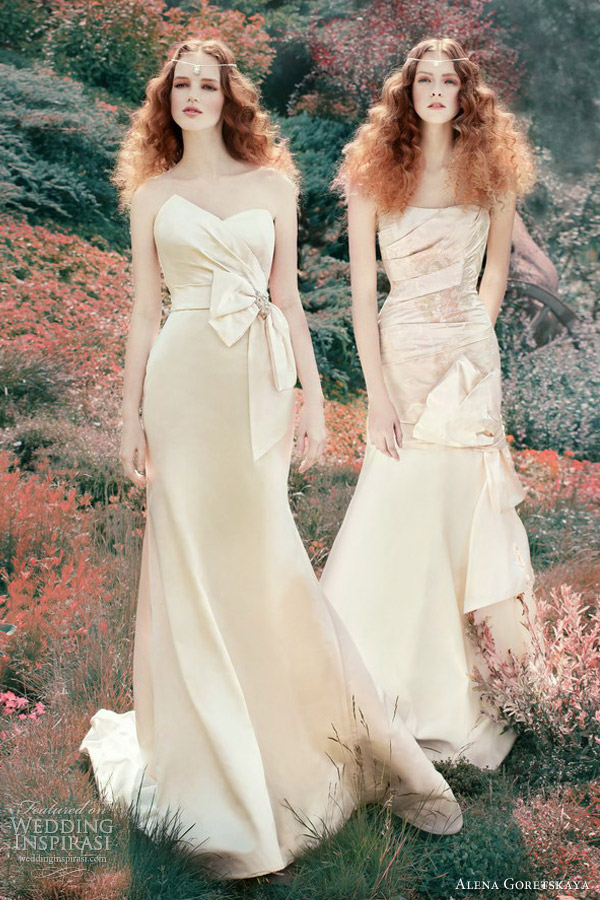 Vivian strapless dress with pretty overskirt of organza petals. Without the full length skirt, the dress transforms into a mini with high to low hemline. Shown in pink and white.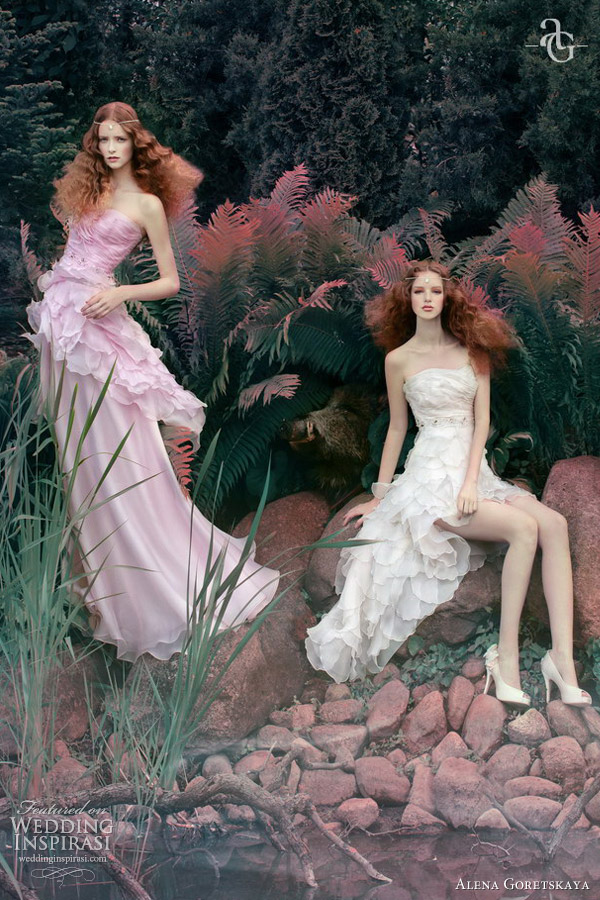 For details, prices and availability, visit Alena Goretskaya.