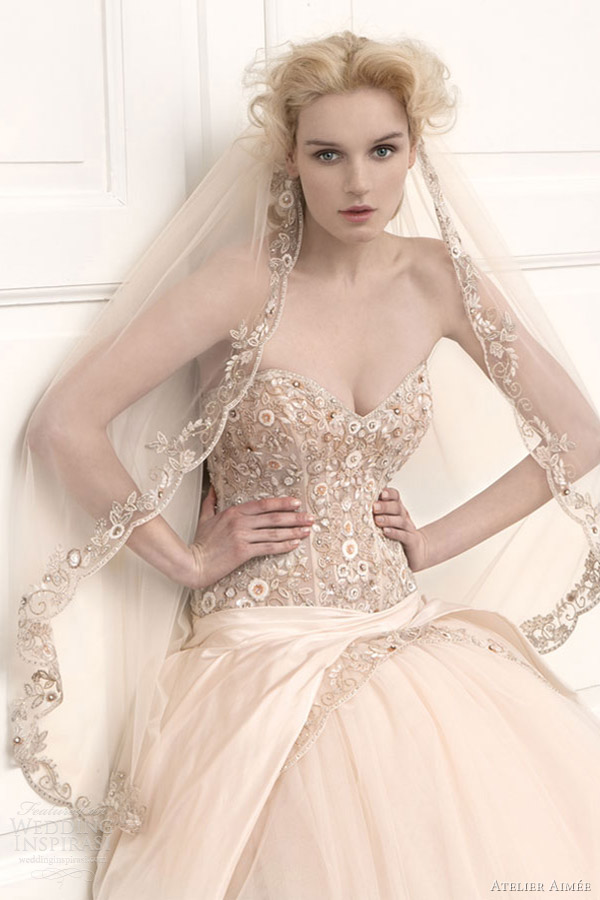 Above and below, pale pink ball gown with heavily decorated strapless bodice, shown with matching flower-bordered veil.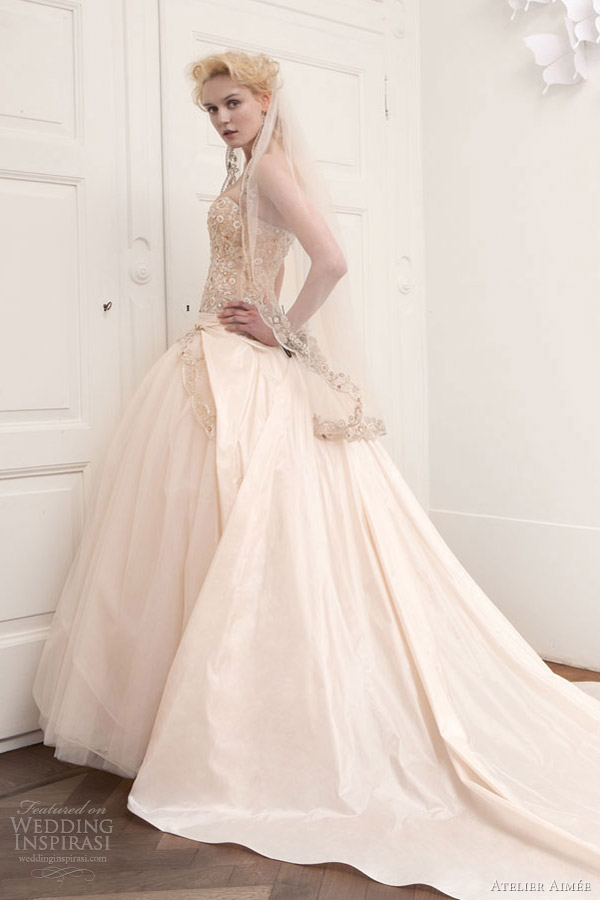 Strapless peach-pink lace sheath gown featuring split back adorned with flowers.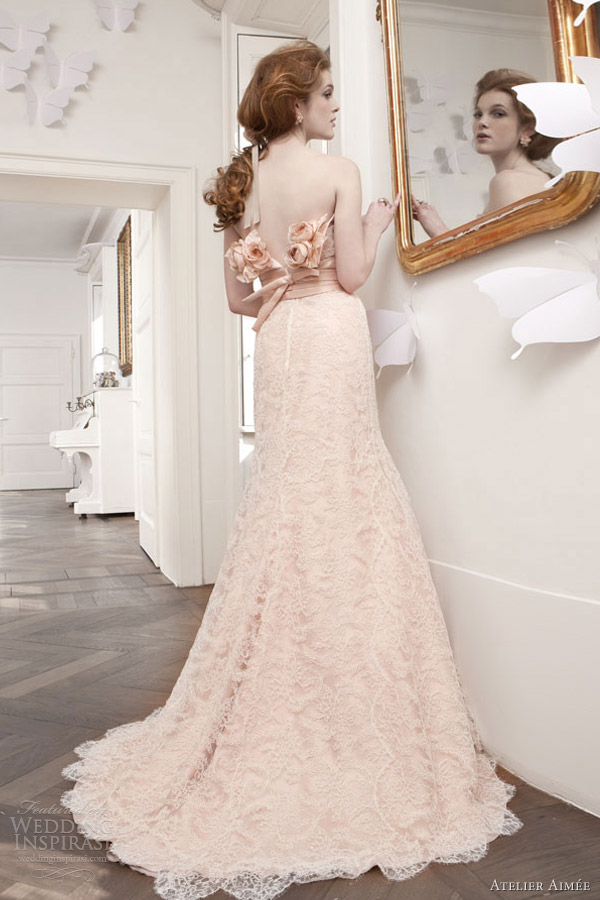 Strapless pinkish peach ball gown with sweetheart neckline and lace-bordered over skirt.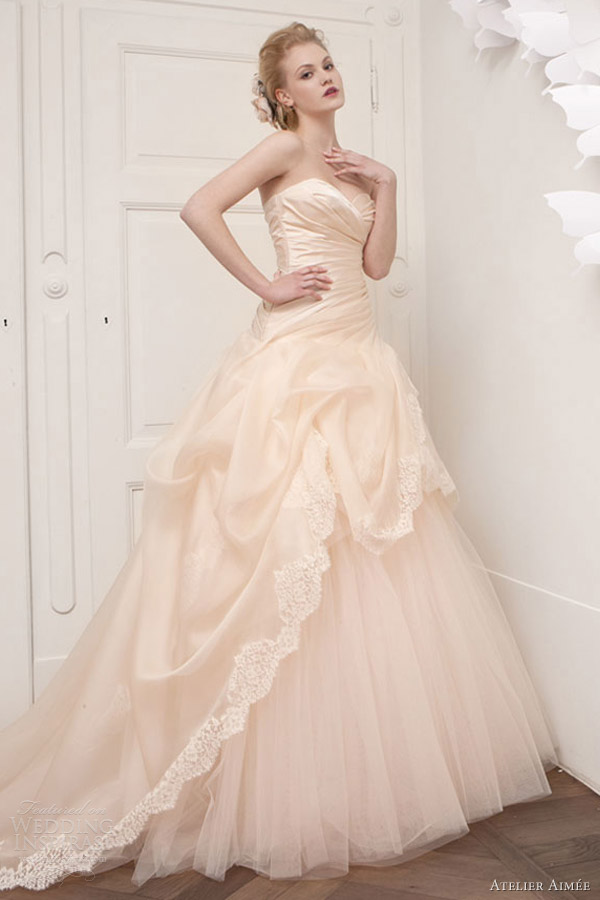 Strapless peach gown with pleated bodice and skirt featuring soft flounces.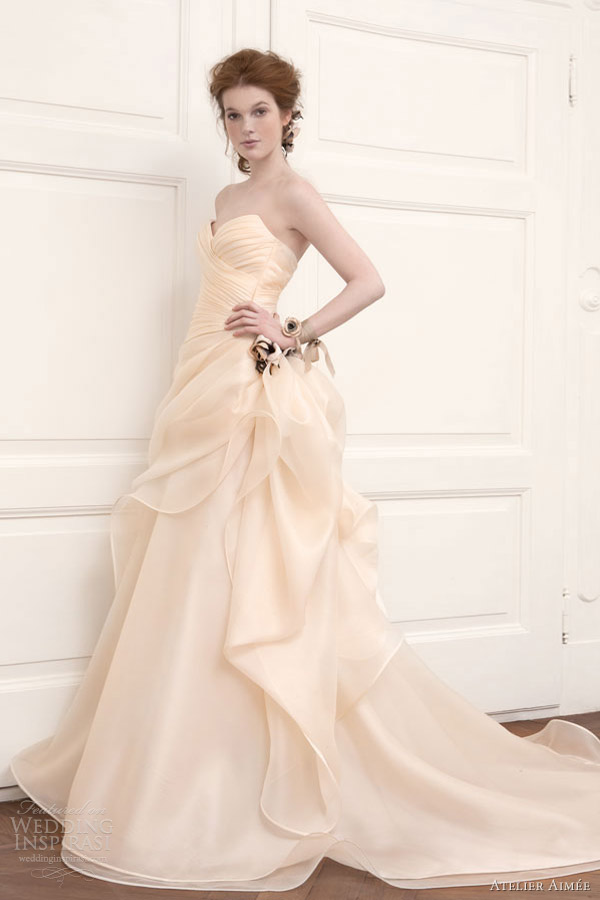 Strapless A-line gown with beautiful, heavily-beaded bodice and rose accent at the back.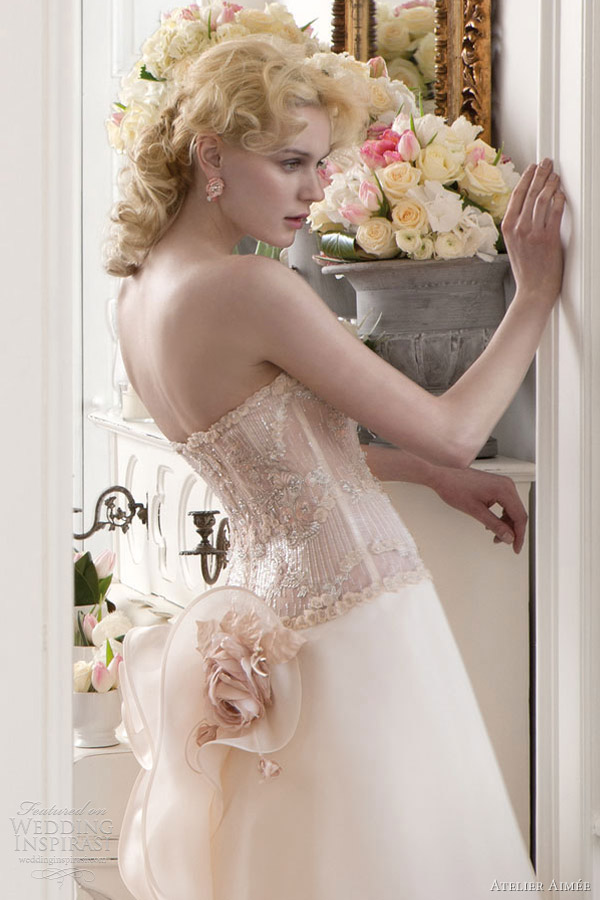 Some white bridal gowns from the collection includes this sweetheart neck ball gown...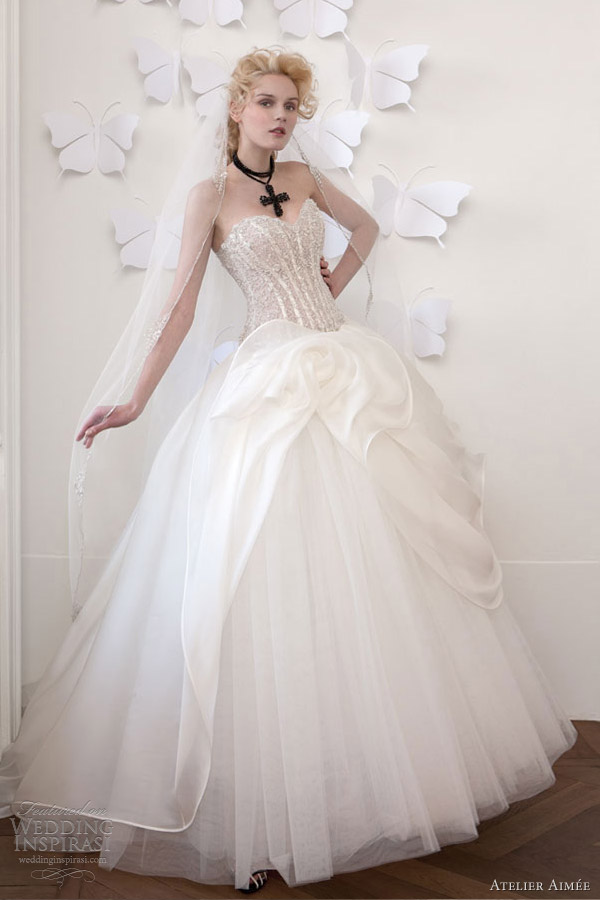 ... and this lovely one-shoulder lace ball gown with crystal accents.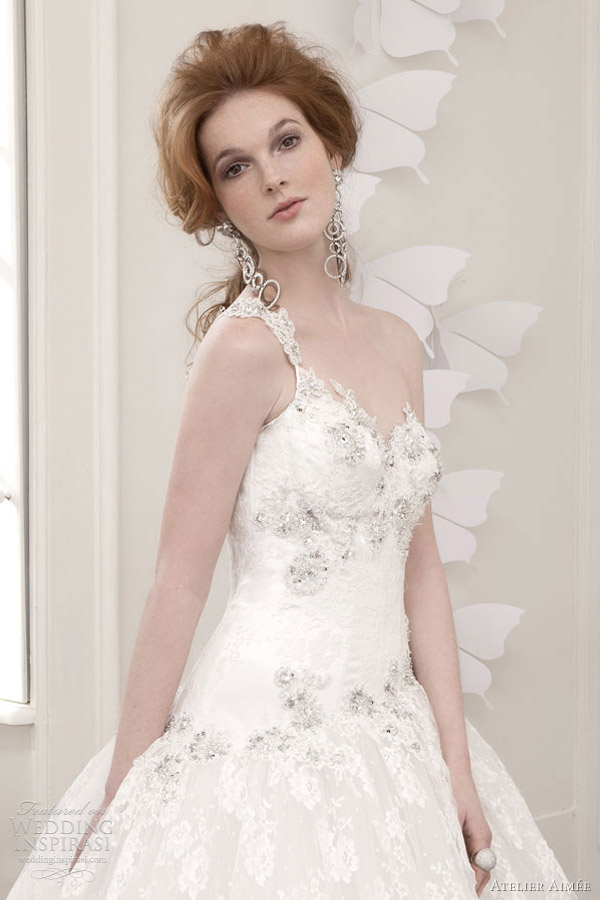 Strapless gown with dramatic flower adorned flounces on the skirt, an Atelier Aimée hallmark.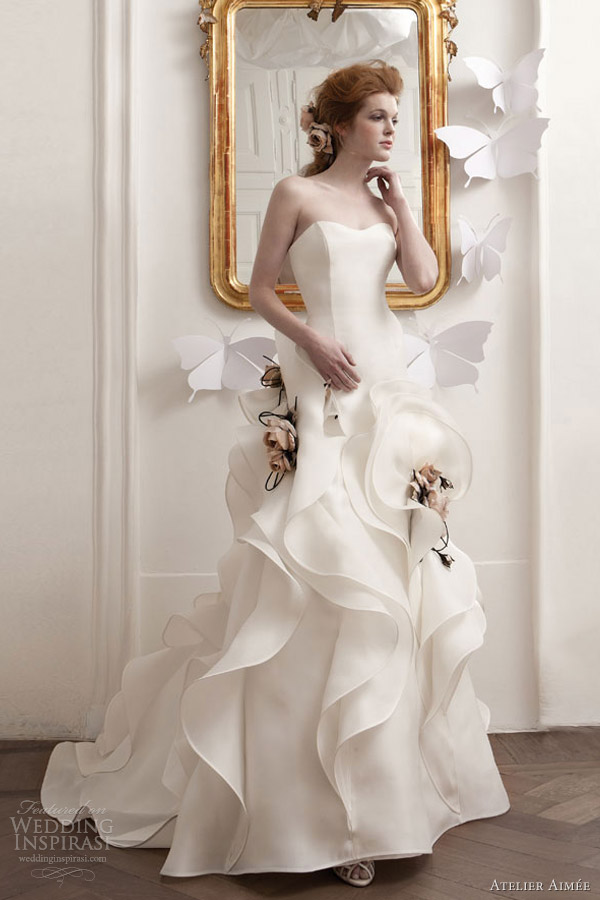 Strapless gown featuring lace trimmed sweetheart neckline, contrasting sash and lace trimmed tiered skirt.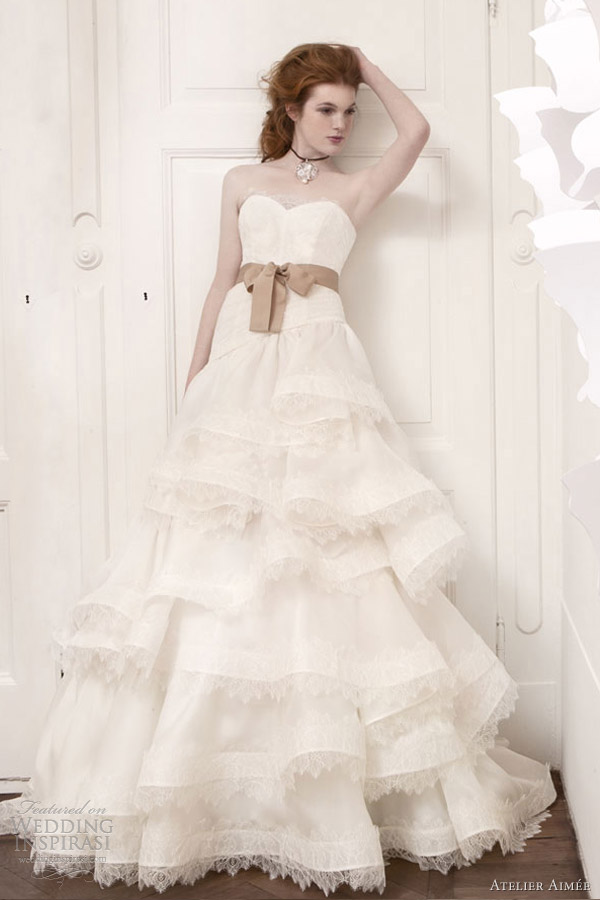 There are a couple of gorgeous black and white wedding dresses from the collection too. Below, strapless gown with tulle draped bodice, with flounced skirt trimmed with black Chantilly lace.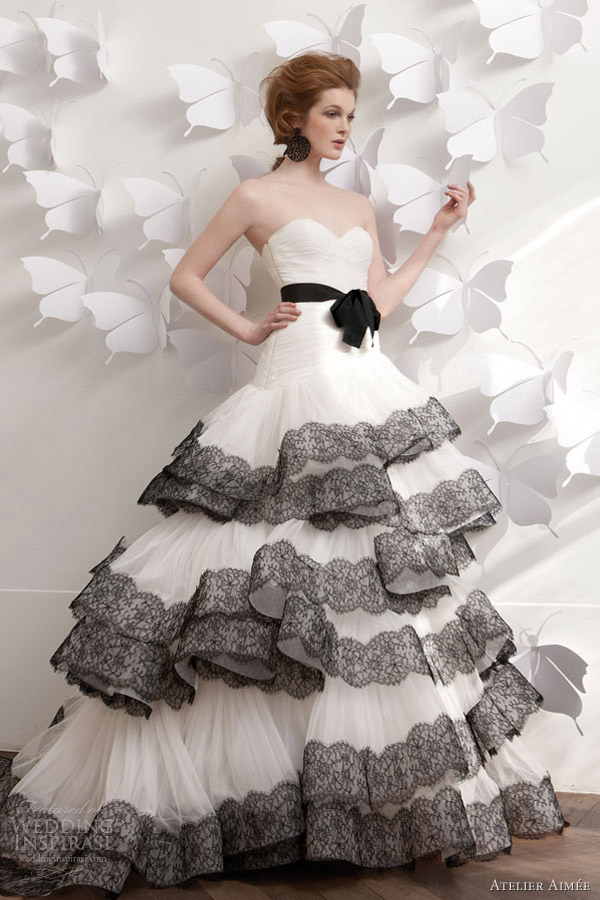 Ball gown featuring black strapless bodice and white lace skirt.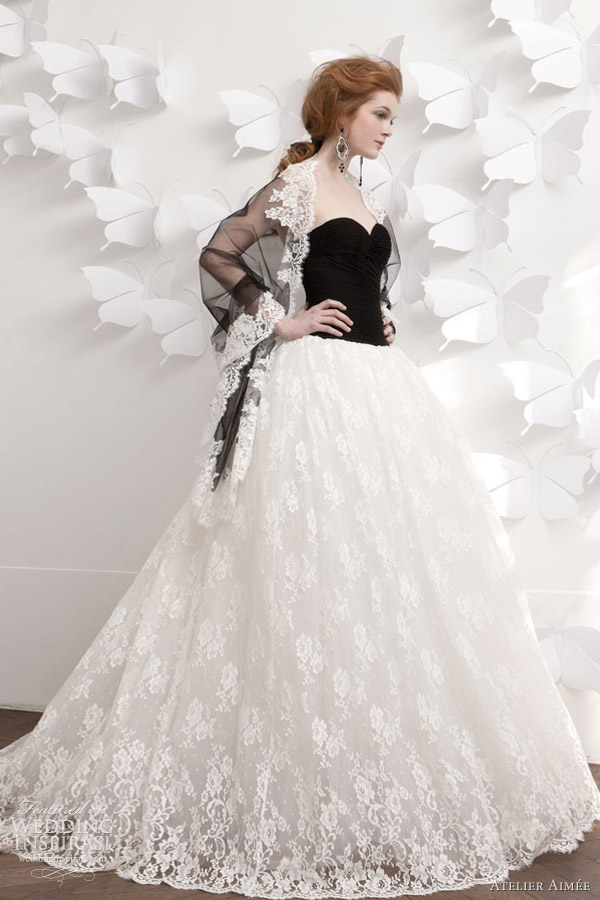 For brides for who dare -- stunning jet black gown with ruffle skirt.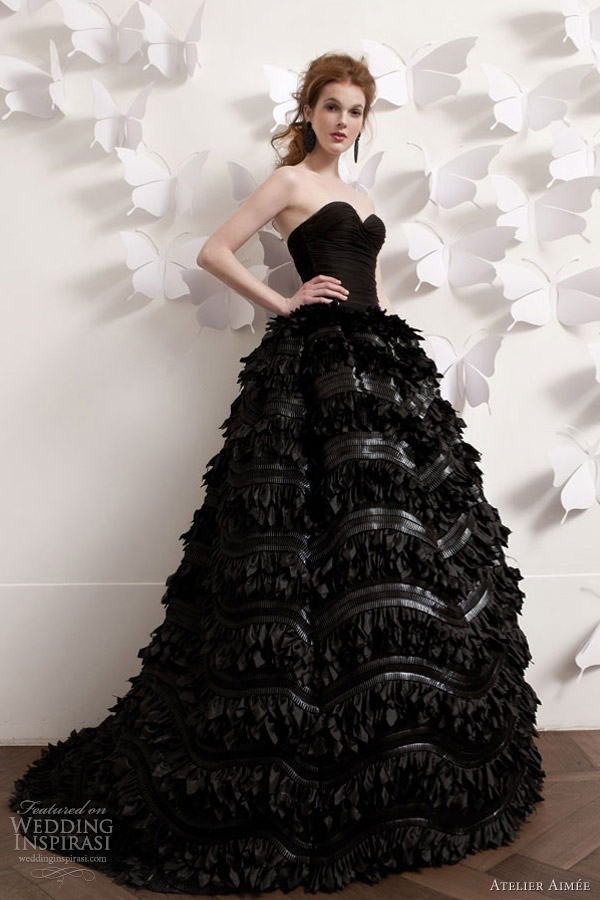 For details, availability and prices, visit Atelier Aimée.