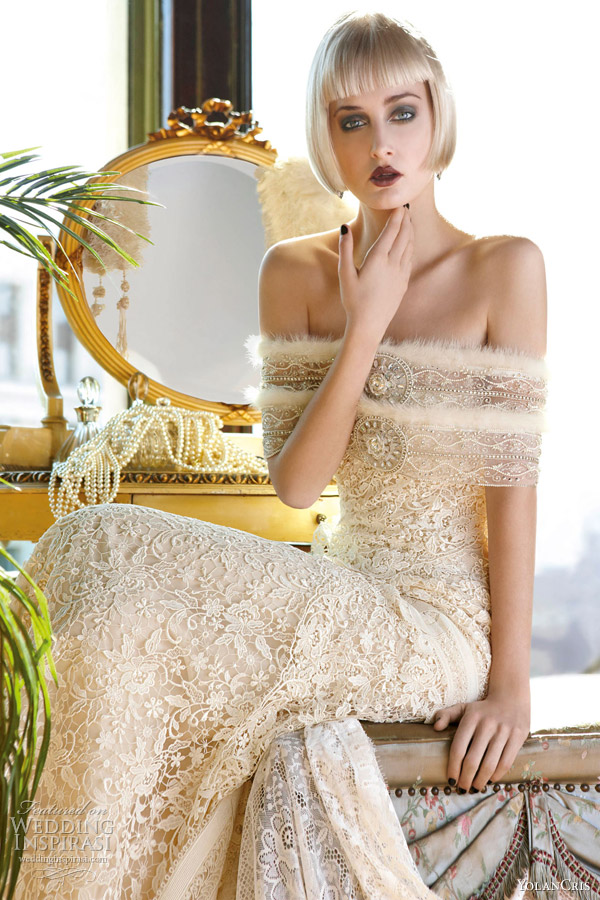 Above, Beirut strapless guipure lace, shown with off-shoulder shrug; below, Bretaña guipure gown with fringe skirt.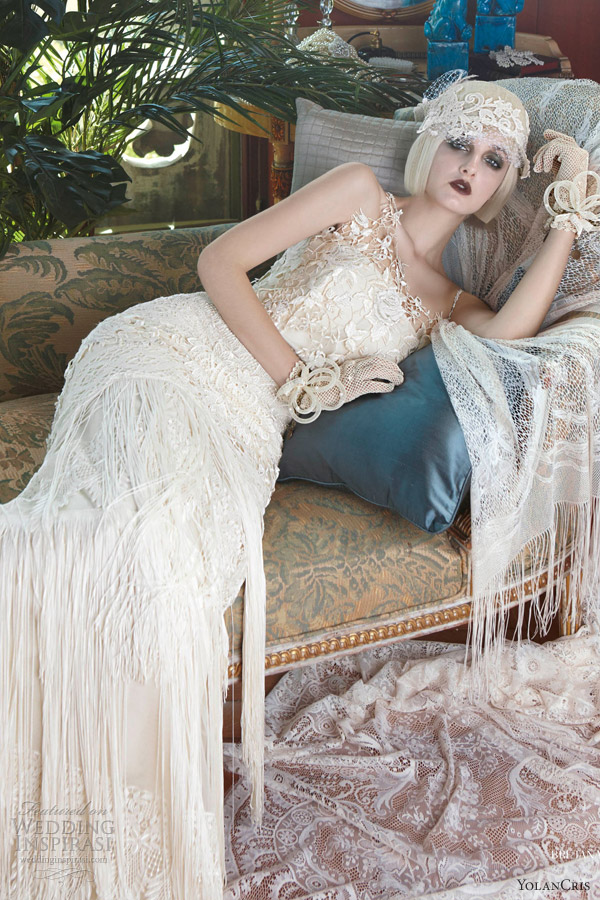 Sydney embroidered gown with halter neckline, featuring fine gems applications on the collar and hip and embroidered train.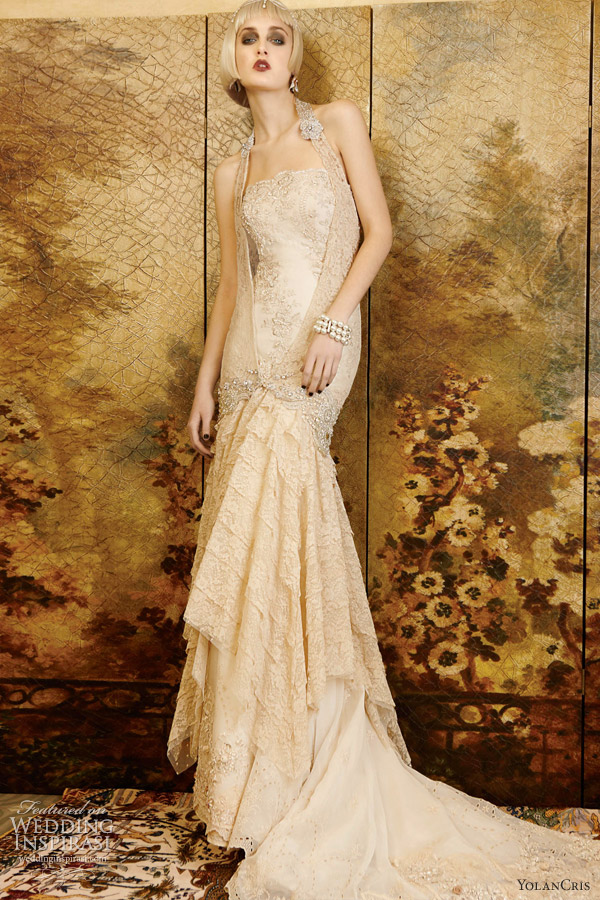 Taiwan crochet gown with straps and tiered fringe skirt.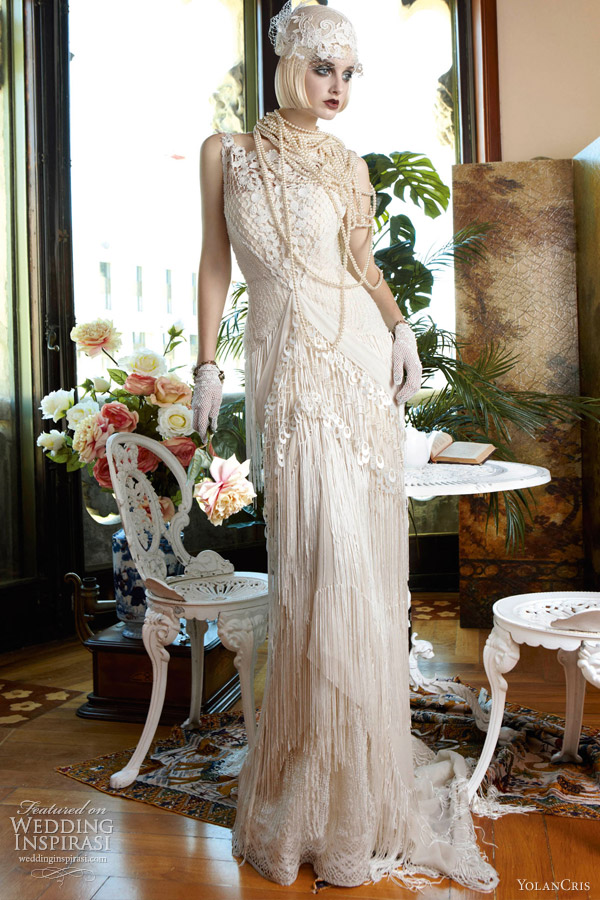 Albania strapless embellished Chantilly gown with matching high neck lace cape.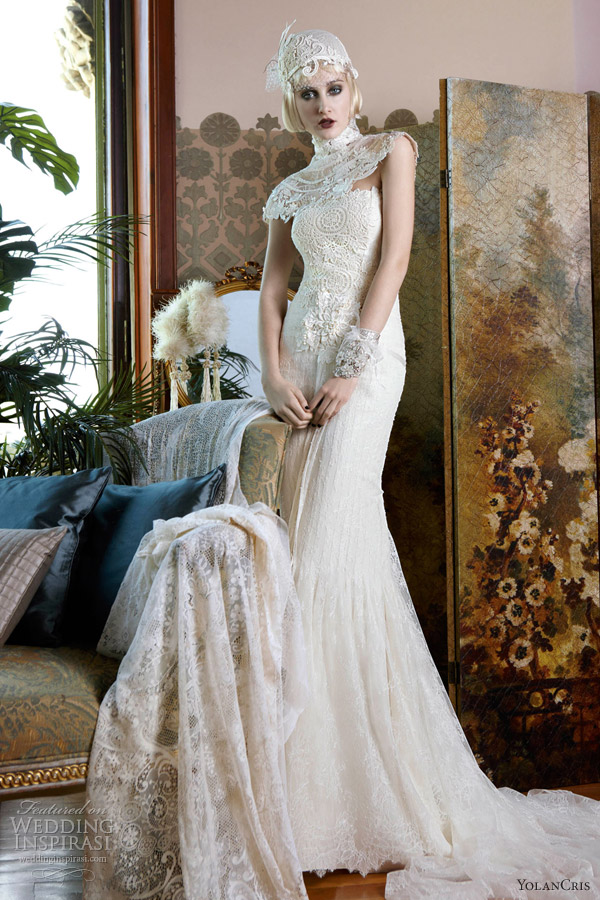 Italia wedding dress with straps, adorned with gem applications. Gorgeous train!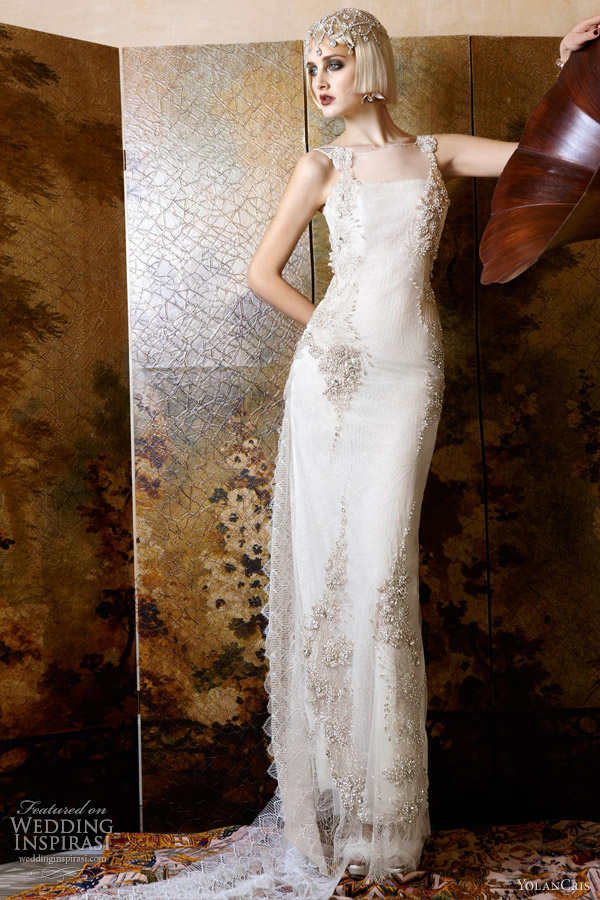 Malasia floral gown featuring bodice embellished with fine beaded trimmings and embroidered tulle skirt.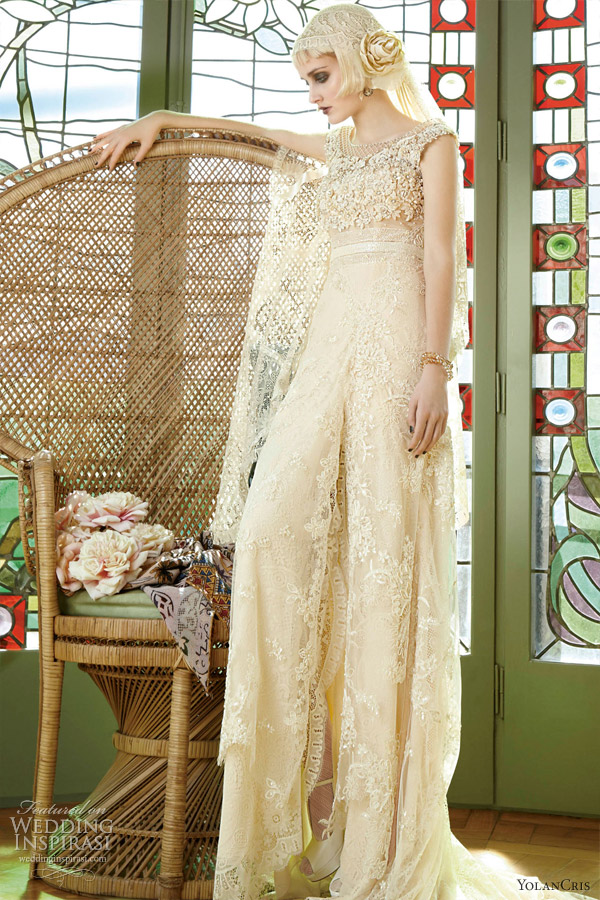 Grecia cream lace gown with straps featuring bow at the bodice, floral appliques on the hip and back, ruffle
train and central slit.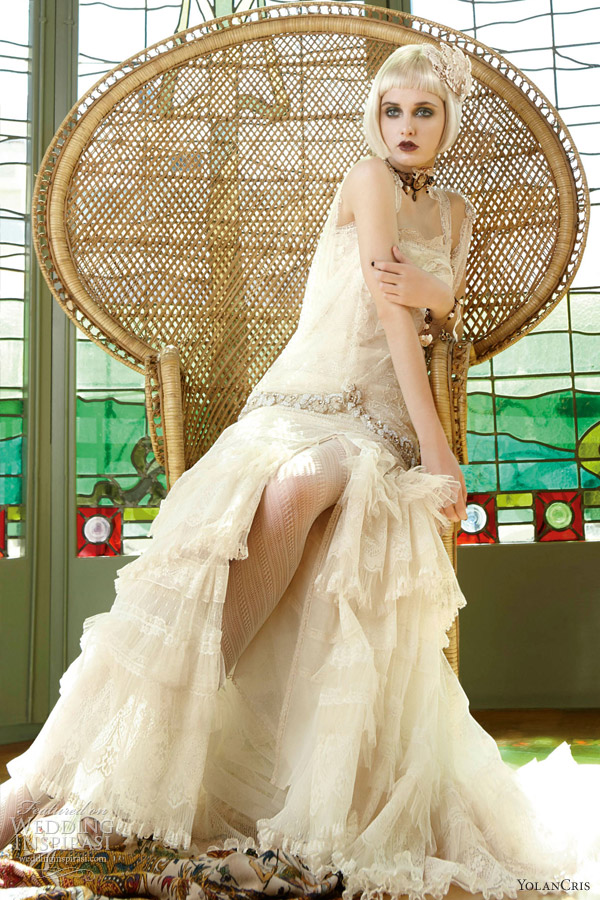 For details, availability and prices, visit YolanCris.