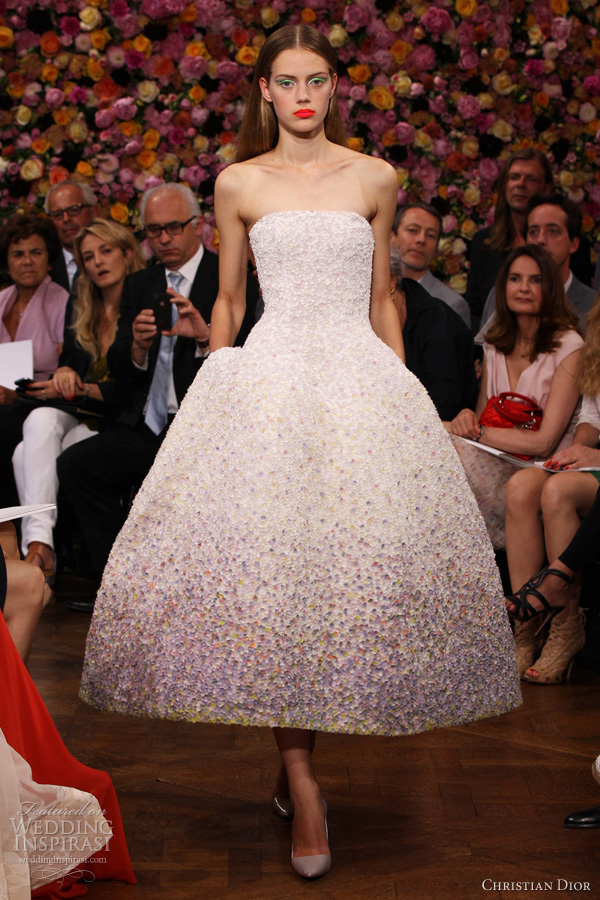 Our favorite looks from Christian Dior Fall 2012 couture collection, Raf Simons debut with label. Above, strapless white organza dress embroidered with "Pointillists" degrade chiffon; below, pale pink wool crepe day dress with structured bustier inset.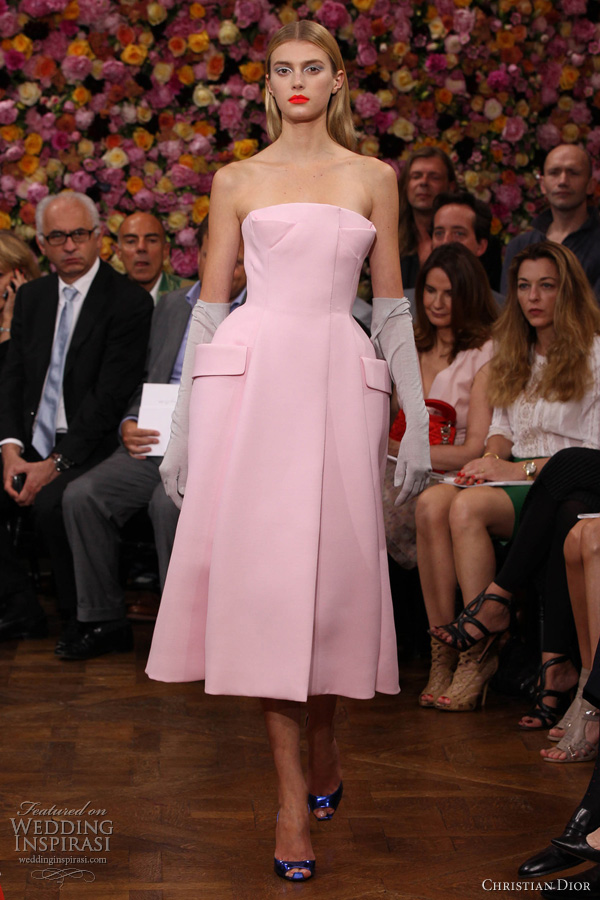 Elegant red cashmere bar coat dress, a chic update of the classic "bar" suit.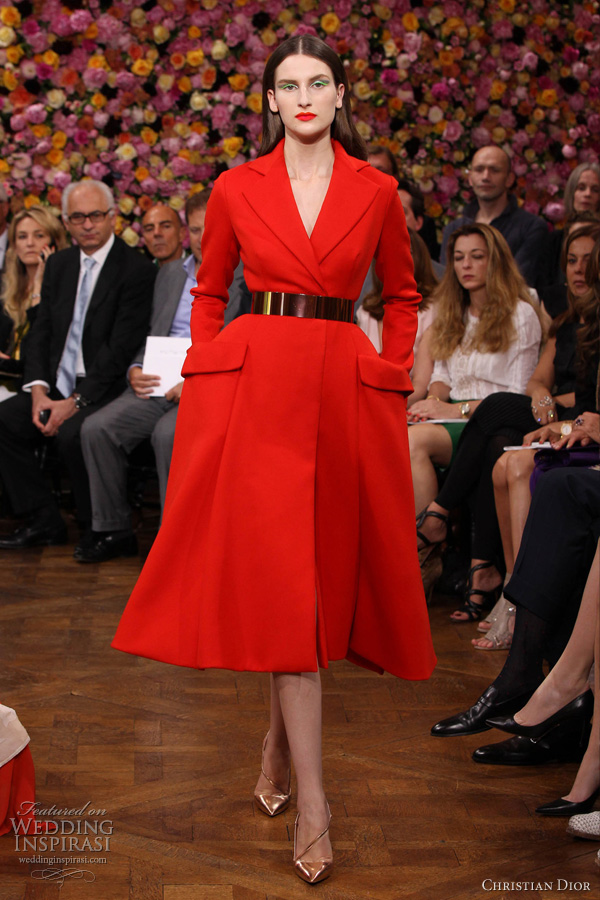 There are (literally) two different sides to this embroidered dress — gray in front, red at the back.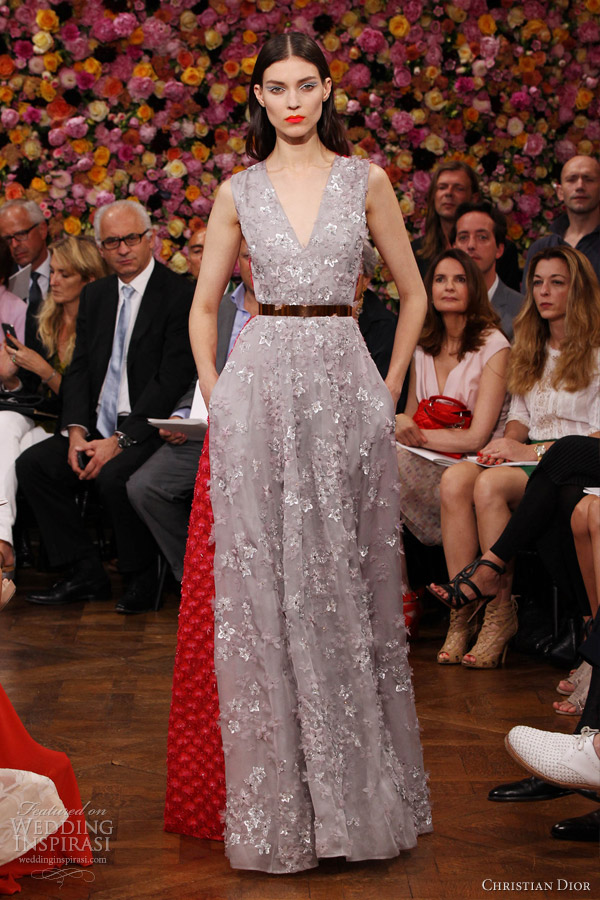 More gorgeous Christian Dior couture gowns on the next page.