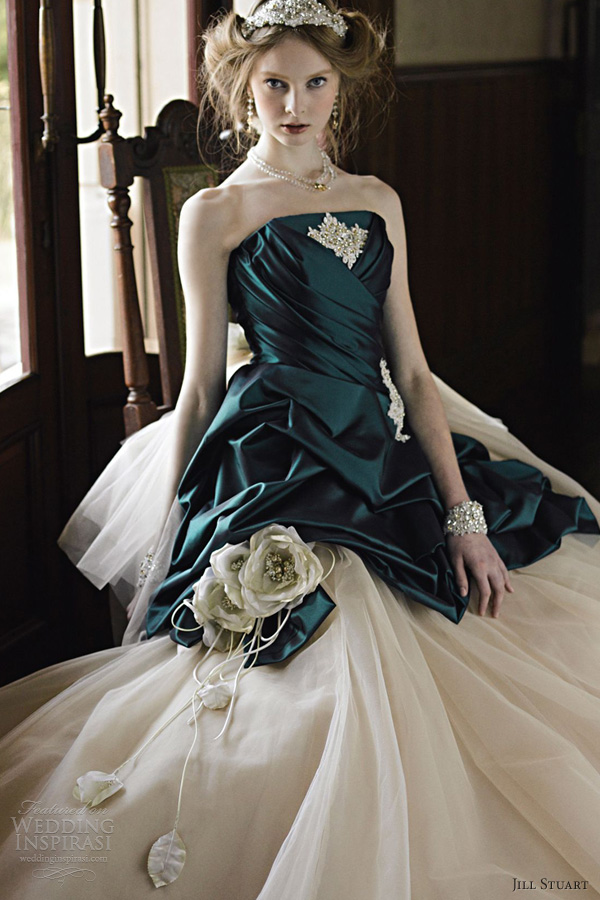 Above, strapless gown with deep emerald bodice; below, floral print ball gown in navy with pink accents.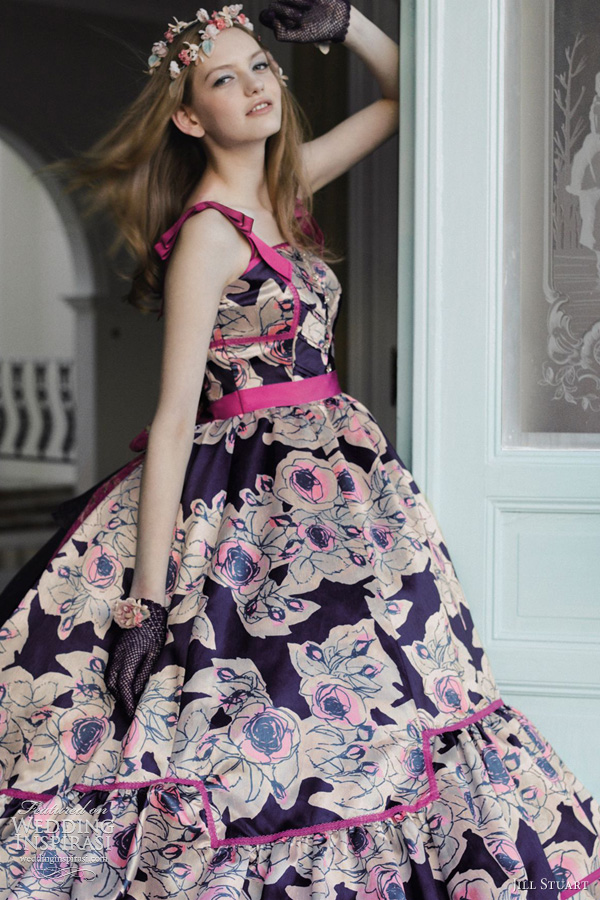 Lovely strapless lace gowns in off-white and pink featuring bow accent at the waist. Shown with and without the sheer puff sleeves.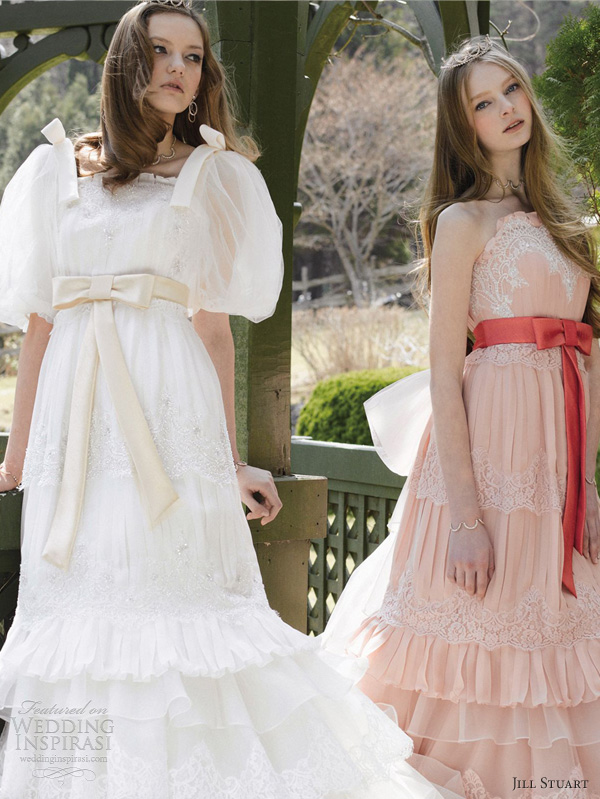 Strapless ball gown with crystal accented lace appliques and bow accent.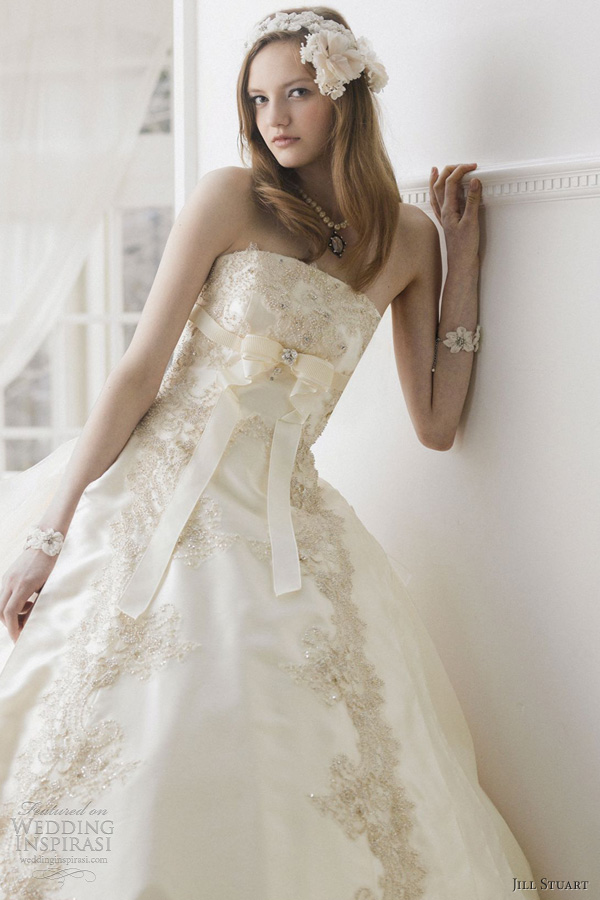 Strapless empire waist wedding gown with sheer lace upper skirt.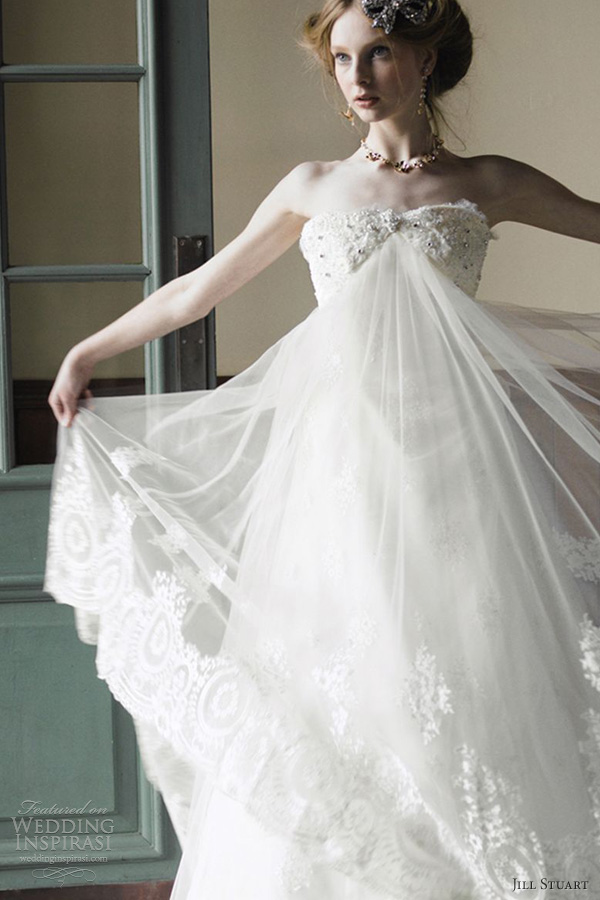 Strapless gown with lace bodice accented with a bow.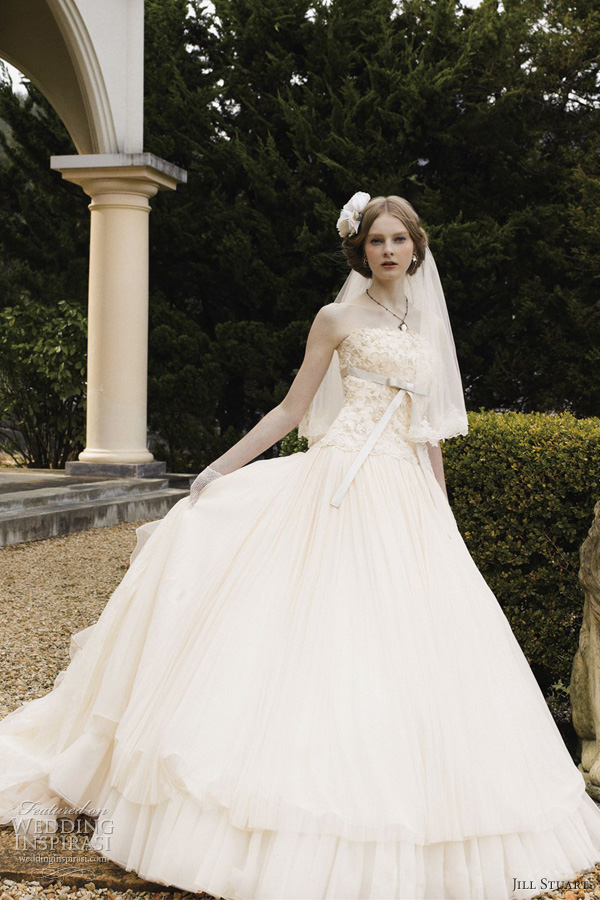 Strapless ball gown with lace upper skirt.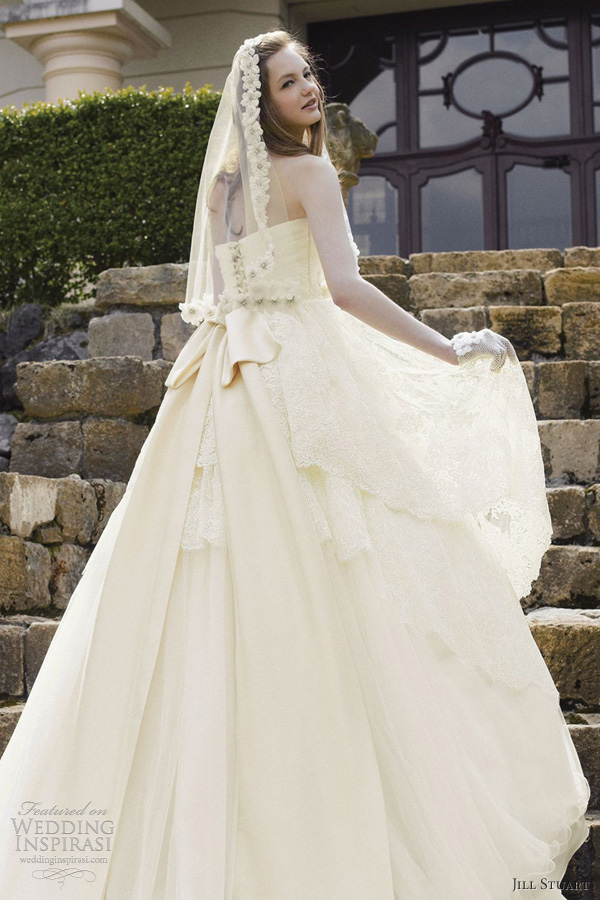 Pale blue strapless gown with scalloped neckline.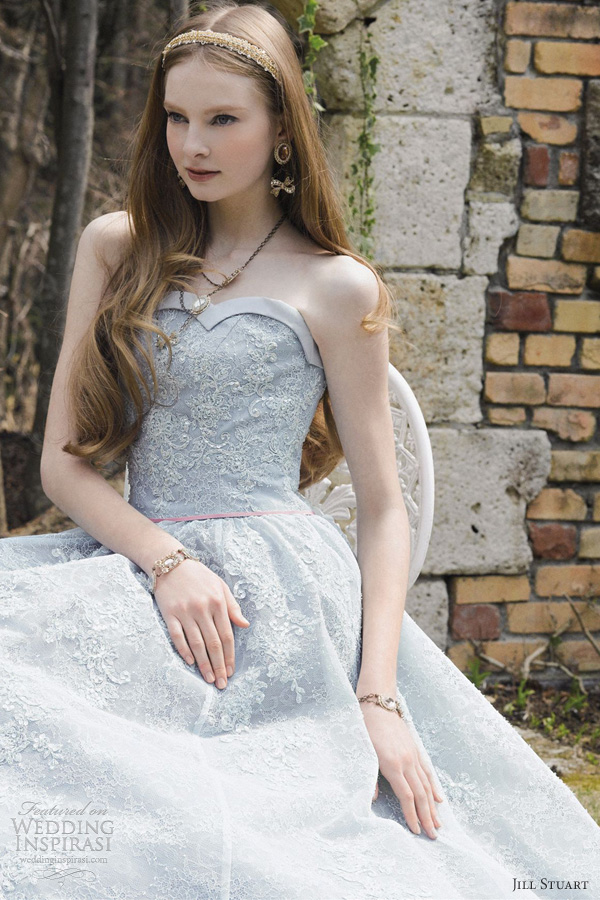 Strapless orange ball gown with tiered skirt.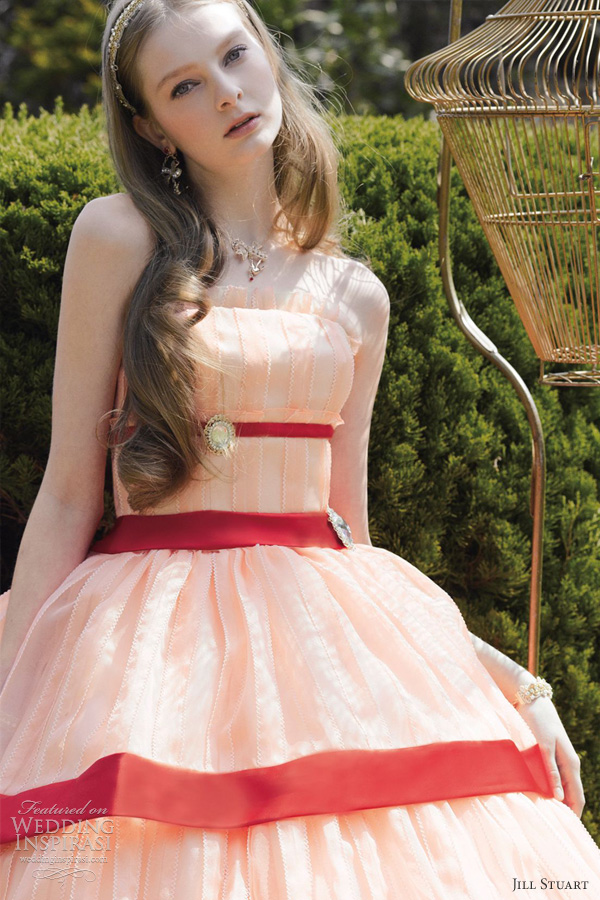 Lovely pale pink dress with ruffled flutter sleeves.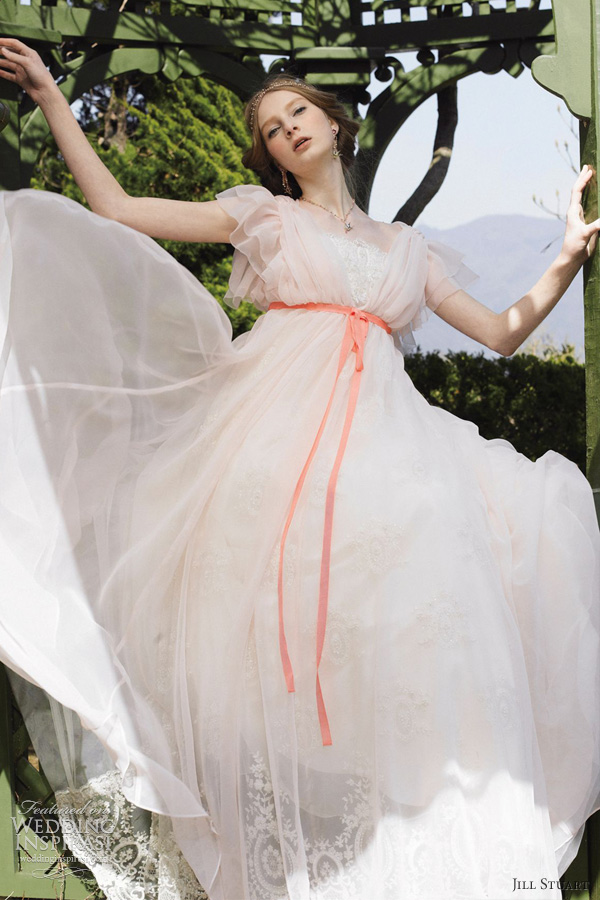 Here's how the strapless inner dress looks like --  a strapless empire waist lace gown.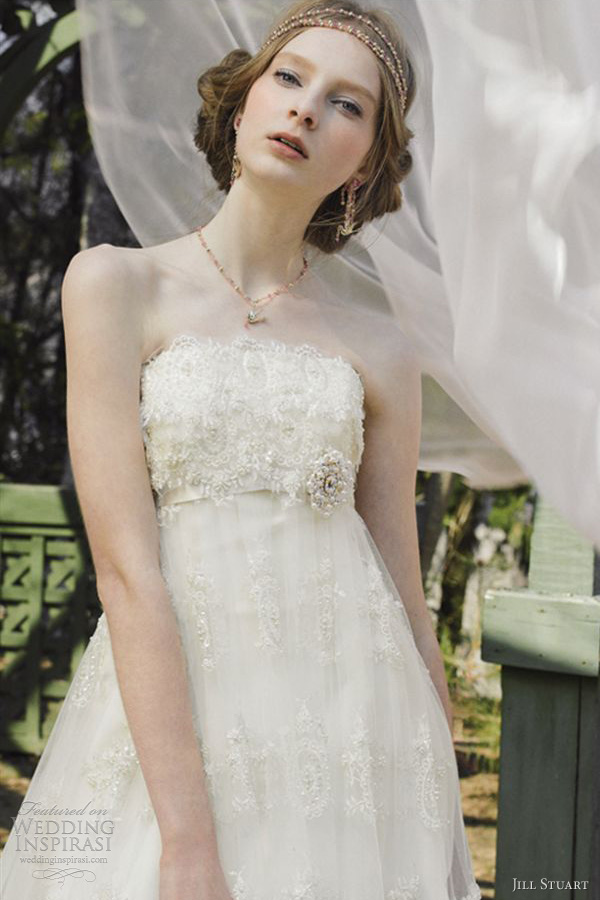 Sleeveless off-white ball gown with bejeweled straps.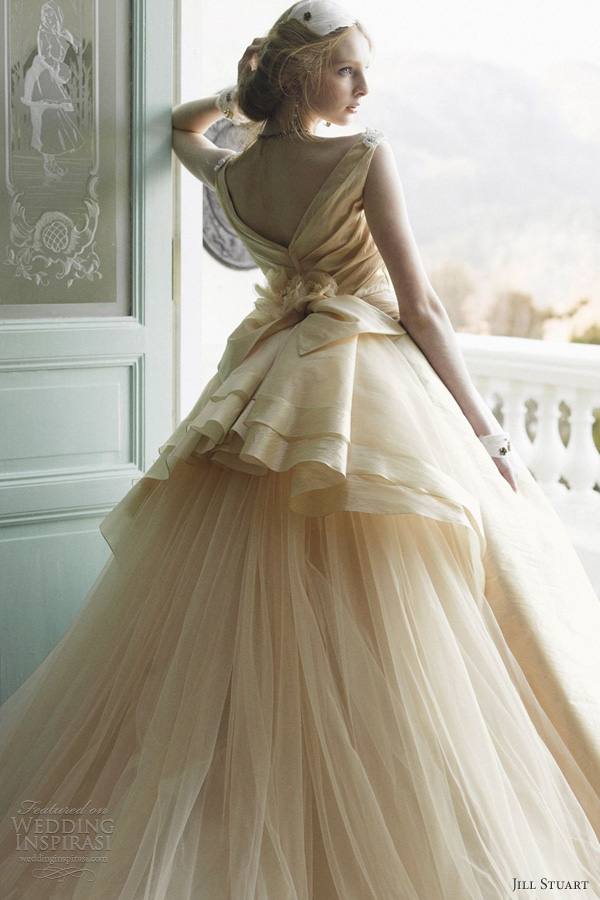 For details, availability and prices, visit Jill Stuart.