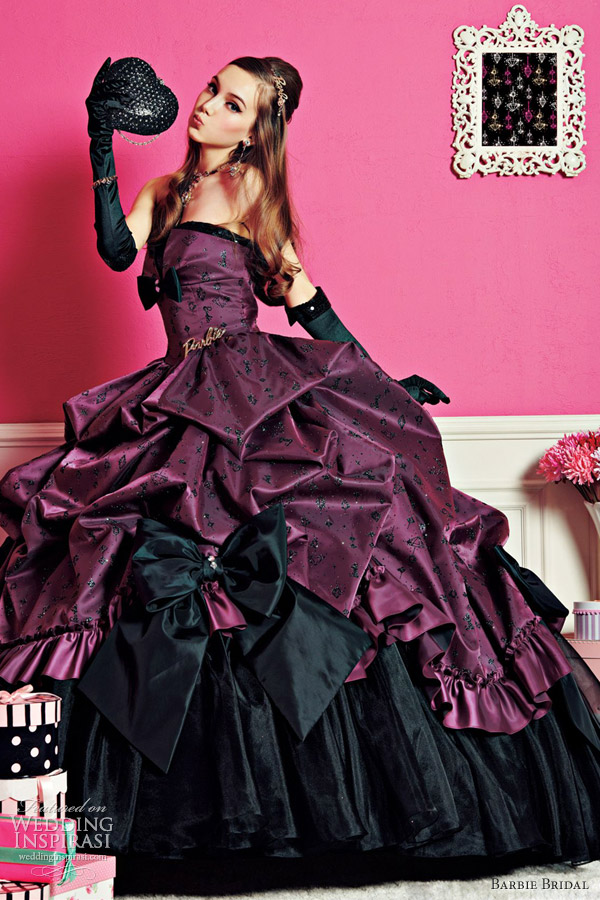 Above, strapless bordeaux and black print gown with pick up skirt; ball gown with voluminous ruffle skirt dotted with crystal accented bows.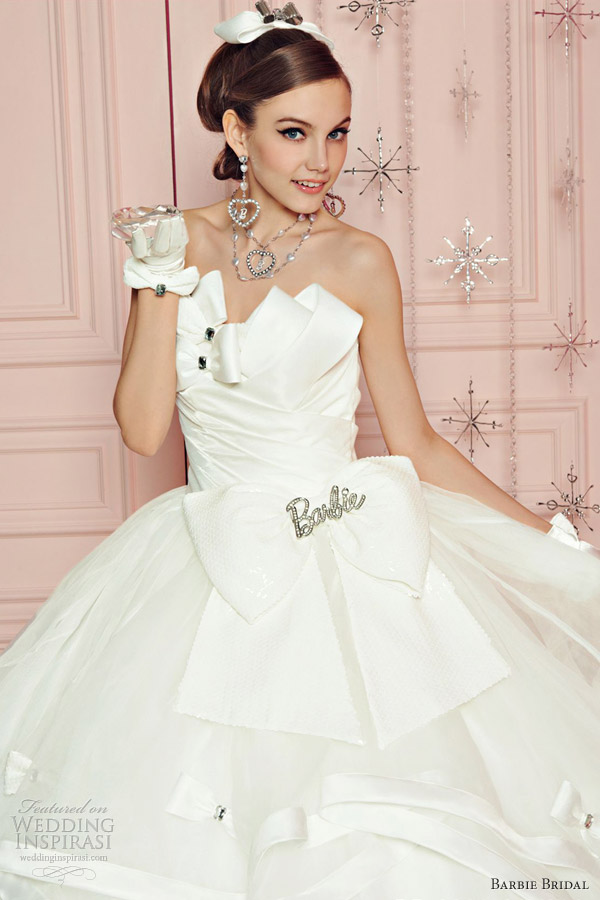 Fit and flare strapless gown featuring satin ruffle skirt with train.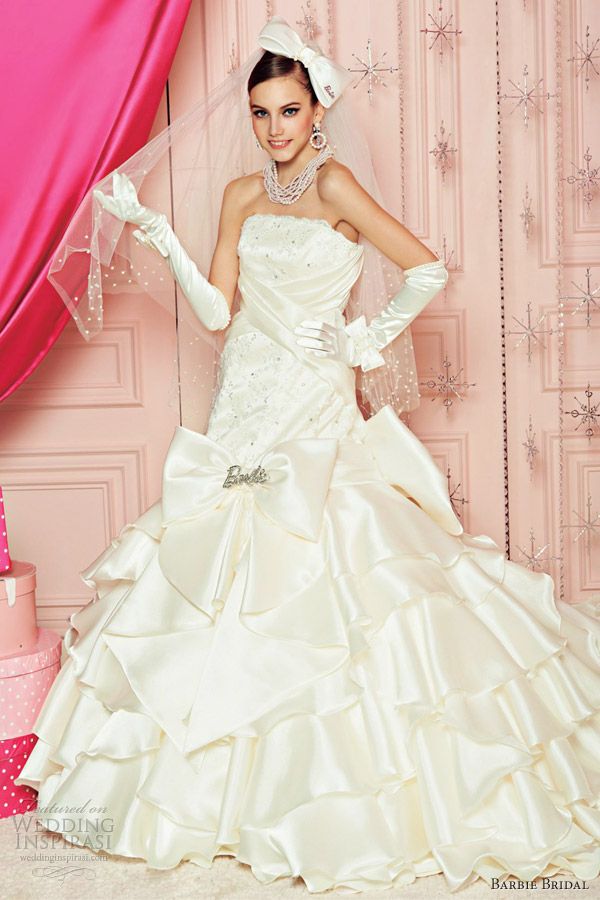 Strapless black ball gown with pink polka dot bodice and over-sized pink bow at the back.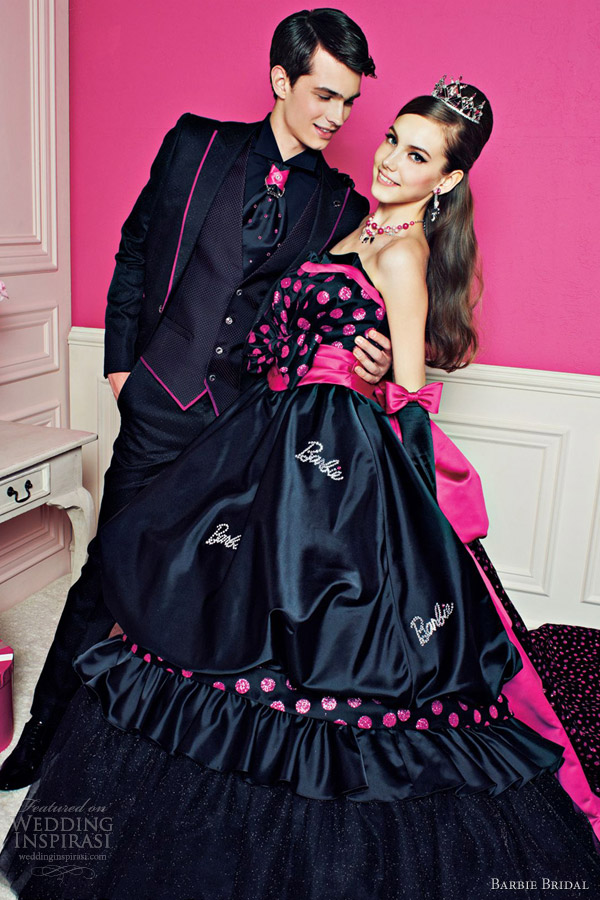 Strapless ball gown with blue-green bodice and gathered upper skirt and icy blue snowflake patterned underskirt. This gown features a hanging bow in black at the back.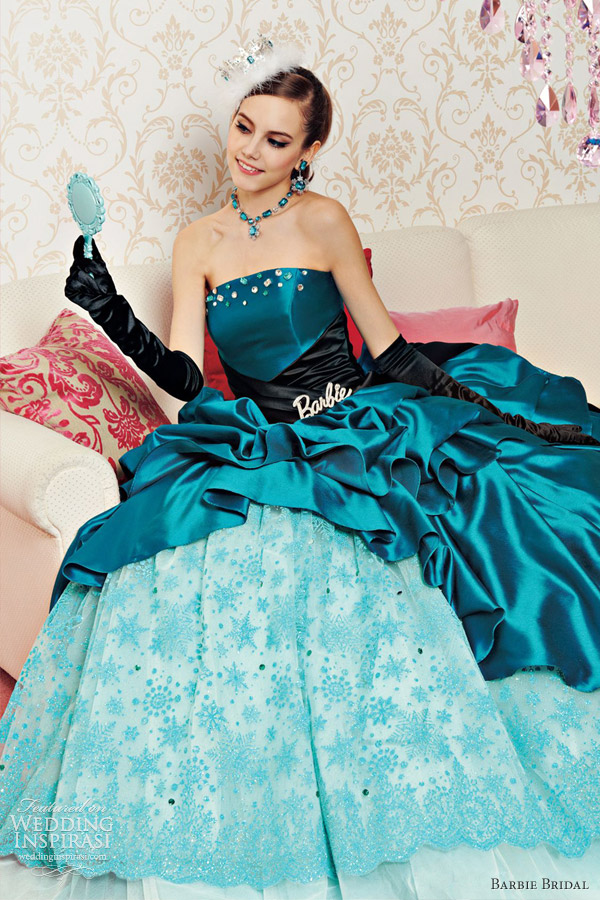 Cherry pink and black ball gown. On first look, we thought it was missing a huge bow or two but look closer -- there are multiple large bows (in black) circling the lower part of  skirt, right below the bubble hem of the pink upper skirt.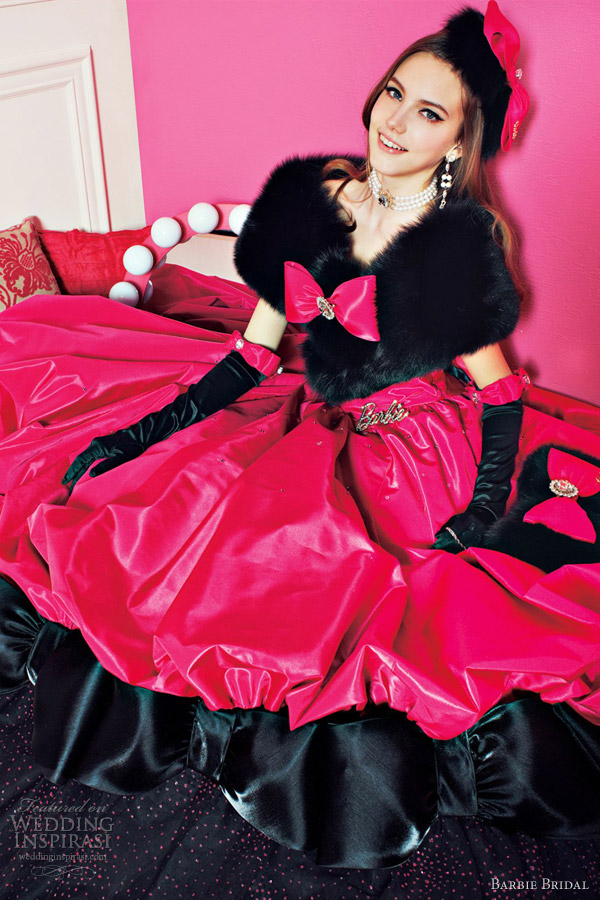 Strapless lace ball gown with pearl accents on the bodice.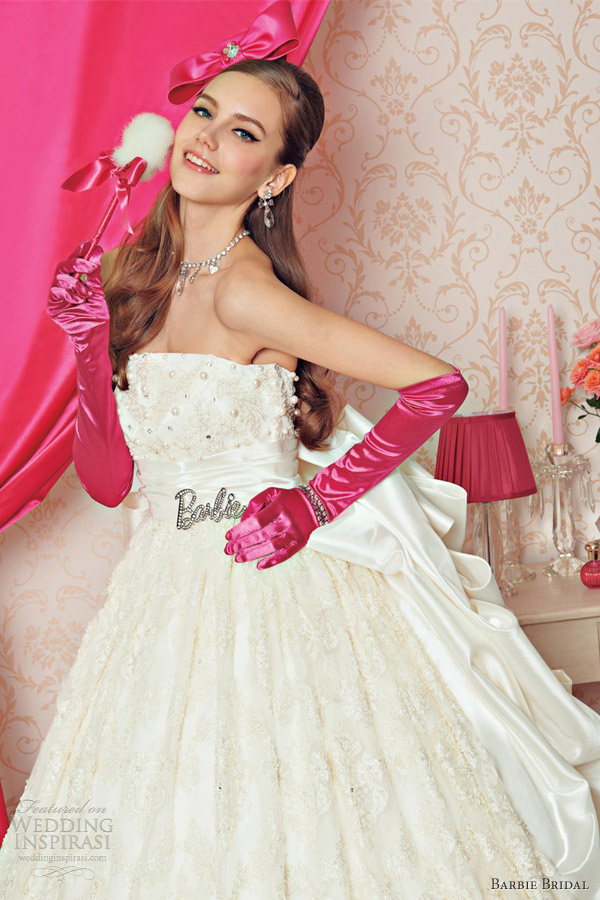 Back view of the gown showing the massive flower loop bow at the back.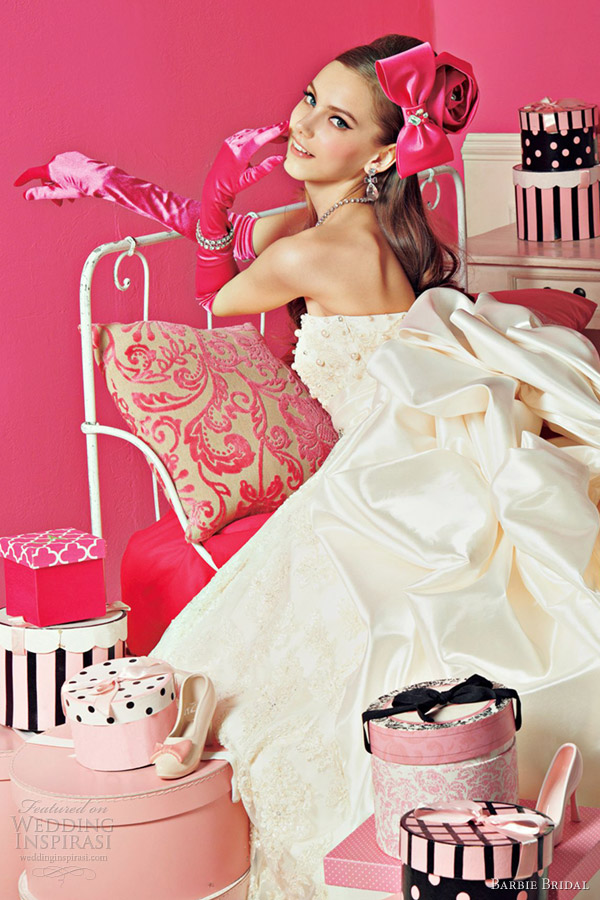 Barbie Bridal wedding dresses are available for rental only in Japan.