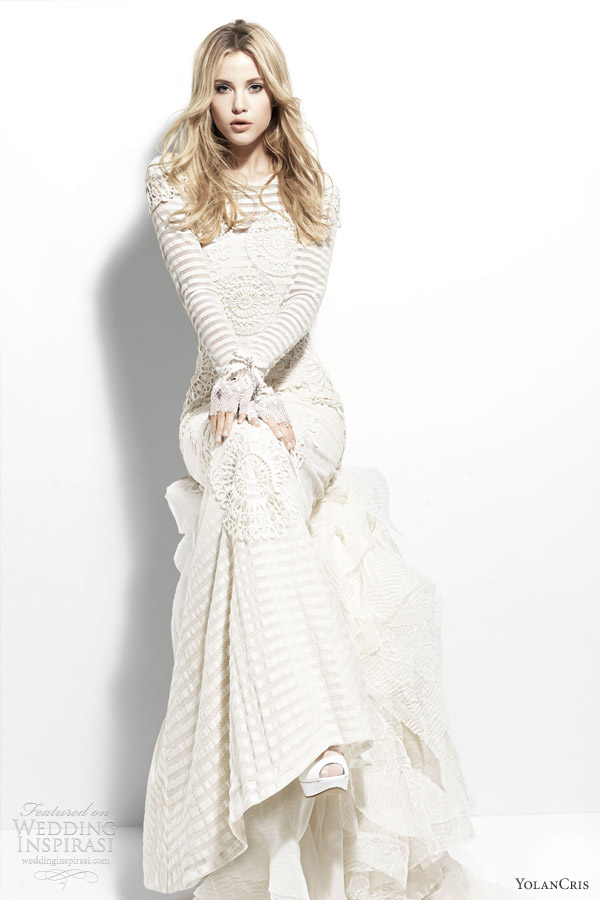 Above, Escocia cotton and plumeti long sleeve striped gown with circular guipure appliques, pleated organza and gauze train. Below, Bombay long sleeve cotton-net dress adorned with guipure with layered organza and gauze skirt embellished with floral appliques.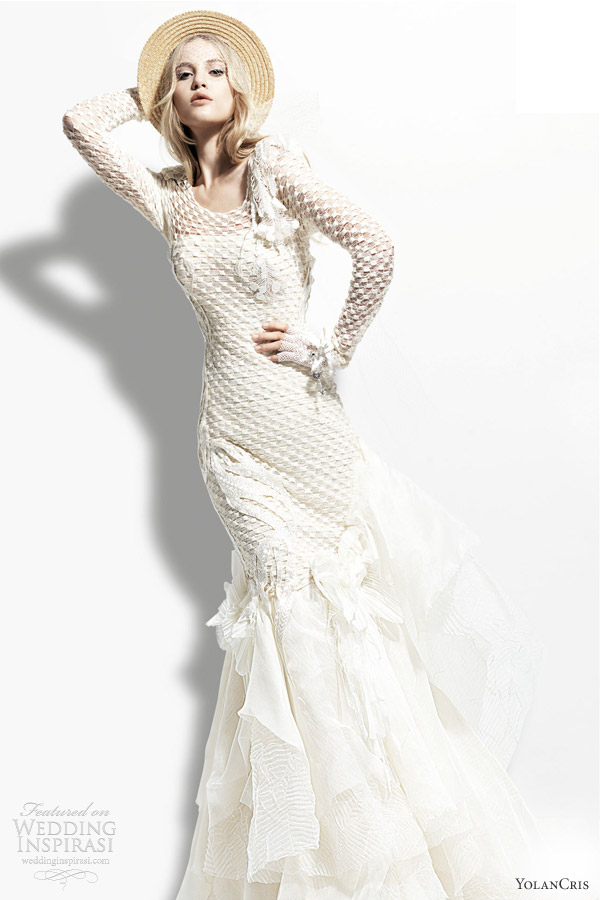 Etiopia cotton net short dress with spectacular pleated organza and gauze multi-scarf train.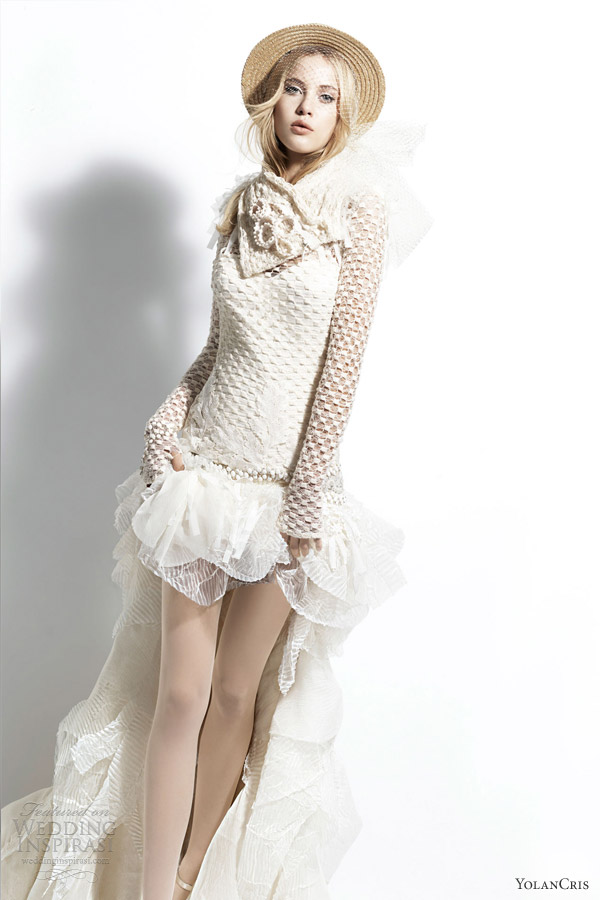 Egipto wedding dress featuring net bodice adorned with butterfly-shaped guipure appliques amd  skirt of layered pleated organza and gauze.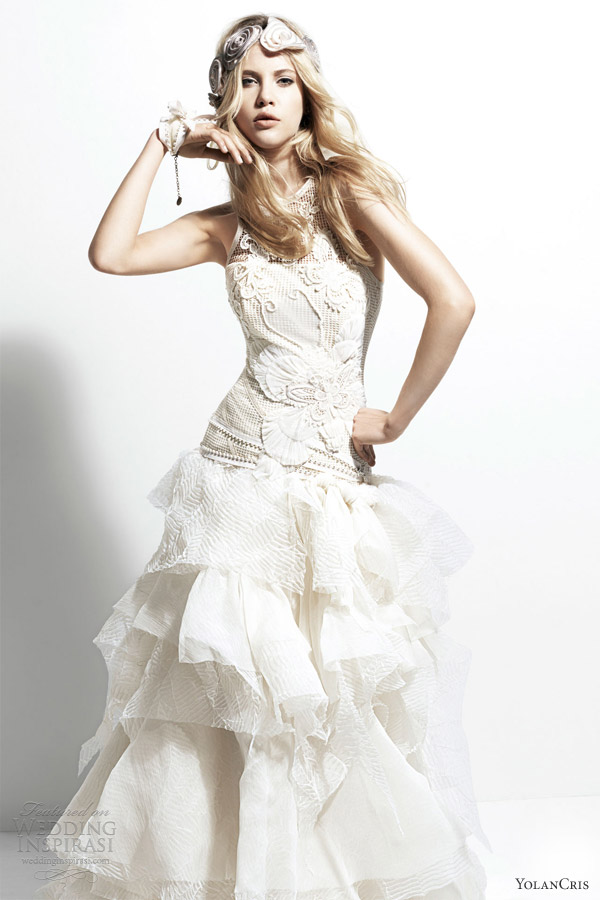 For details, availability and prices, visit YolanCris.