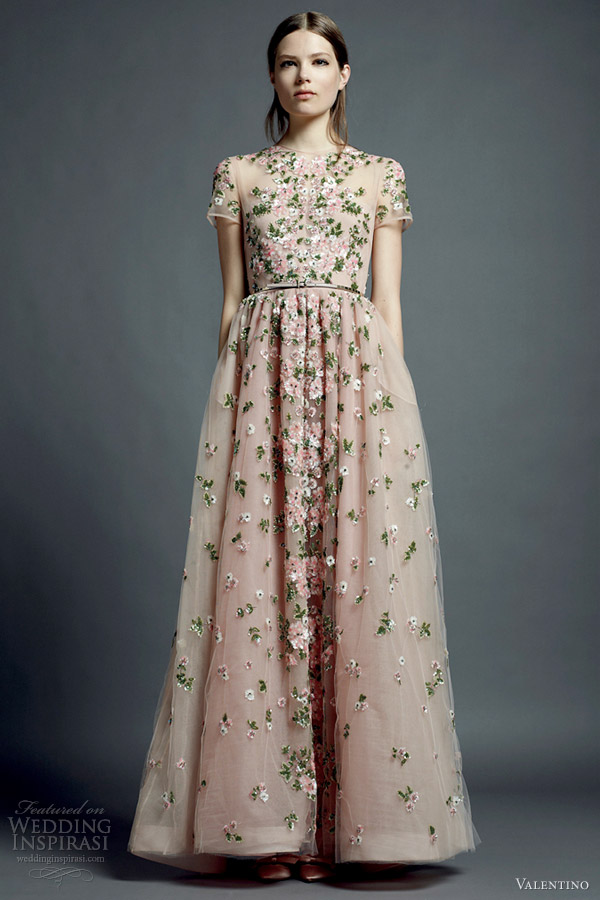 Above and below, pretty nude short sleeve dresses with delicate floral detailing.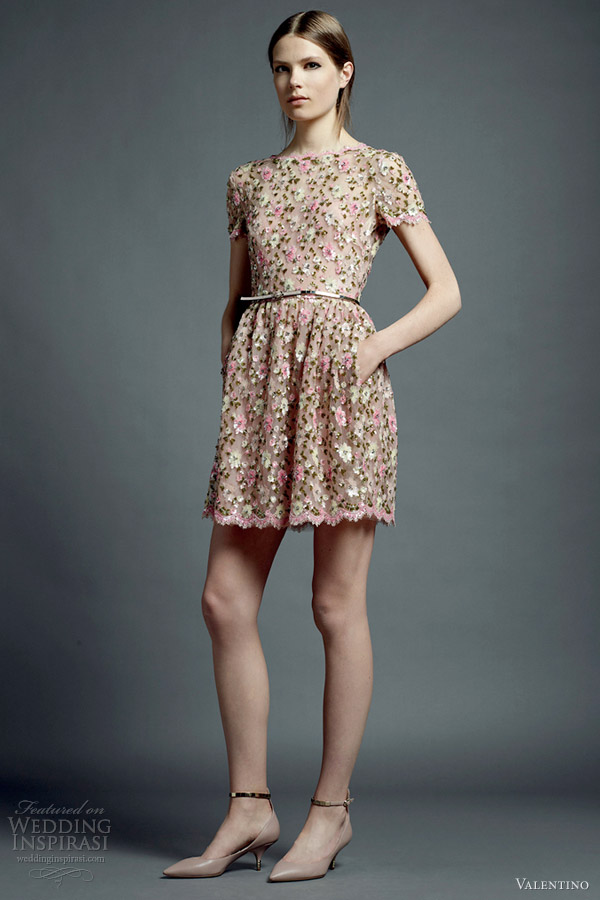 Hot pink delights — long sleeve, high neck leopard print dress and solid strapless gown with pockets.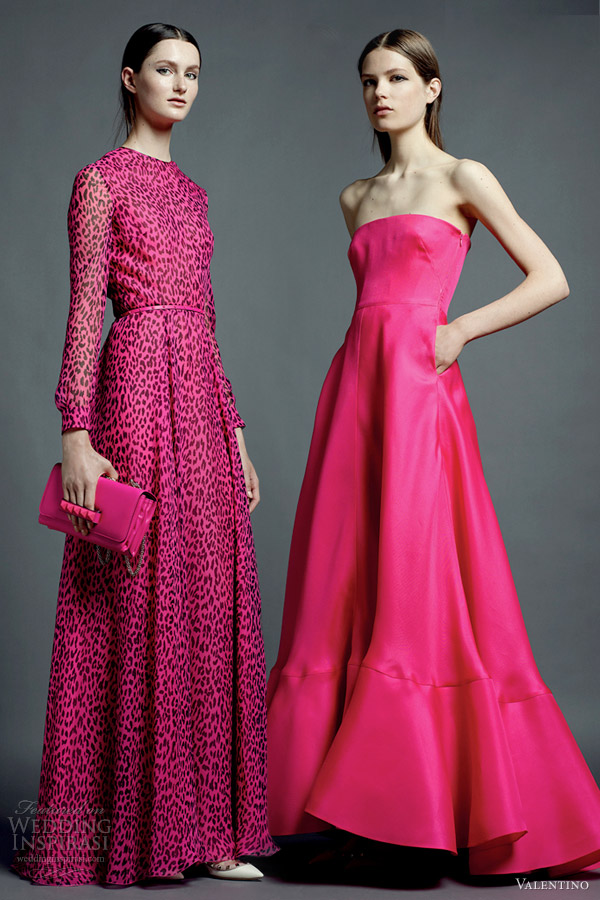 Floral print gowns — long sleeve with collar and cuffs; flutter sleeves with side flounces.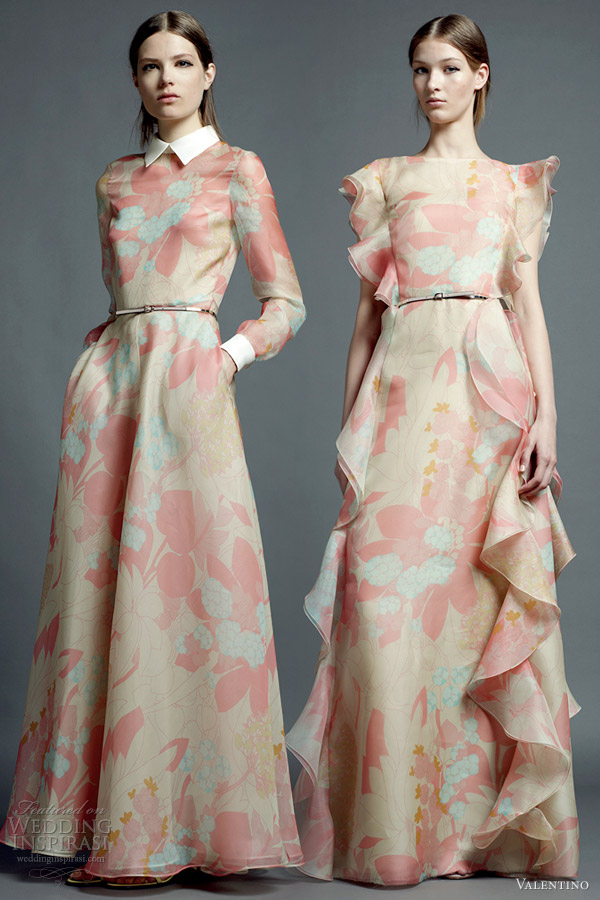 Reception ideas — short dresses featuring sheer overlay with lace accents over pastel yellow and green.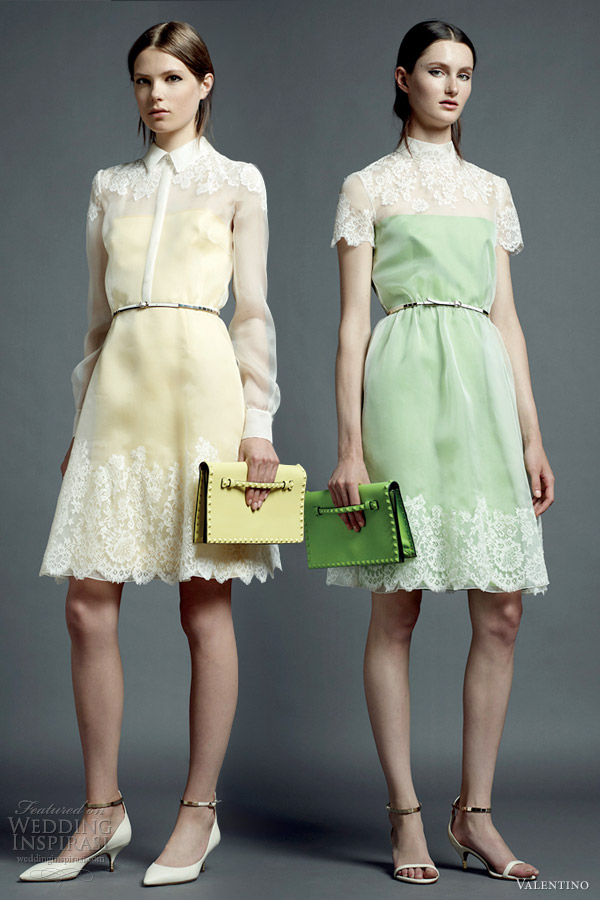 More short lace dress styles. We totally see Diane Kruger rocking the green one on the red carpet!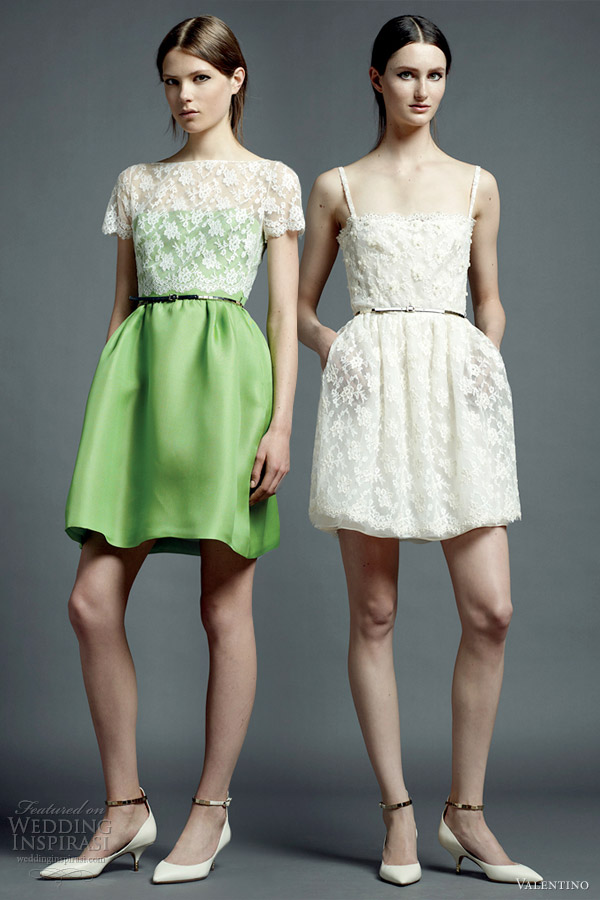 Structured outfits with colorful floral embroidery.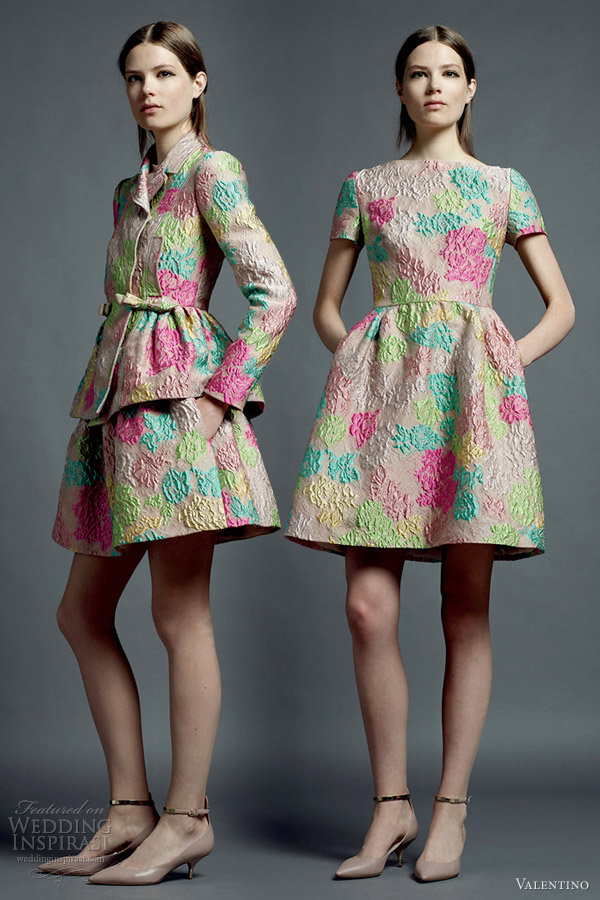 A standout piece in this collection -- black sleeveless gown with leather bodice, illusion high neckline and tulle skirt.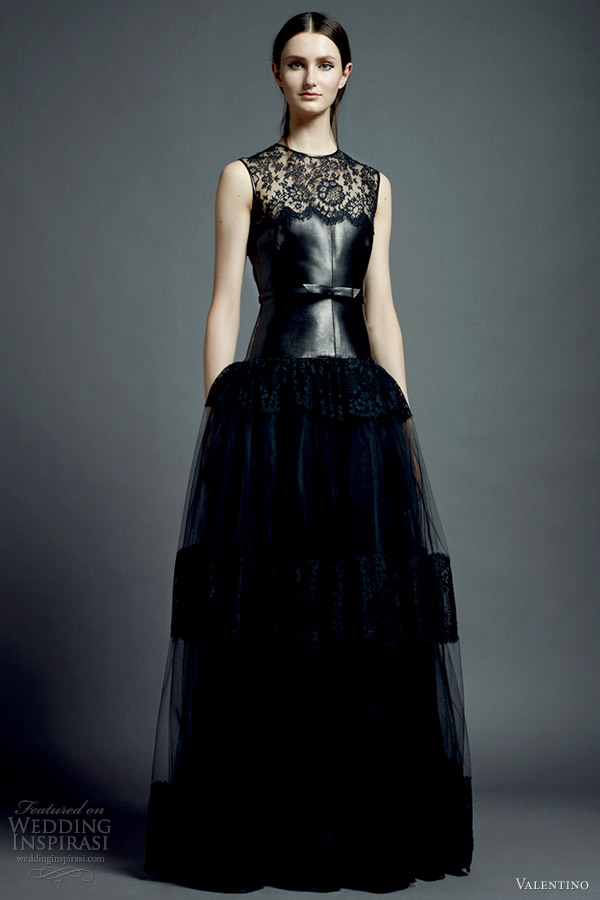 And finally, a white lace wedding dress with short sleeves.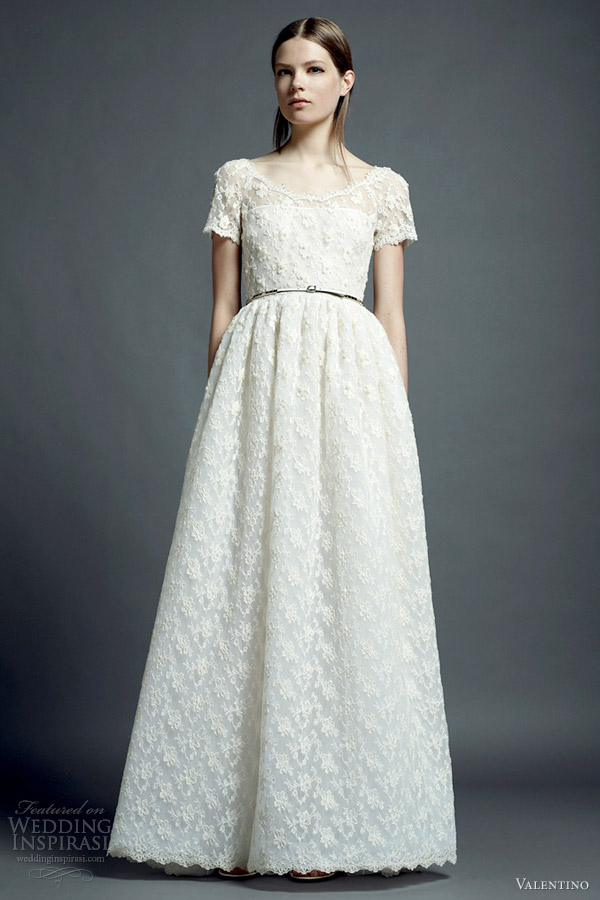 For details, prices and availability, visit Valentino.