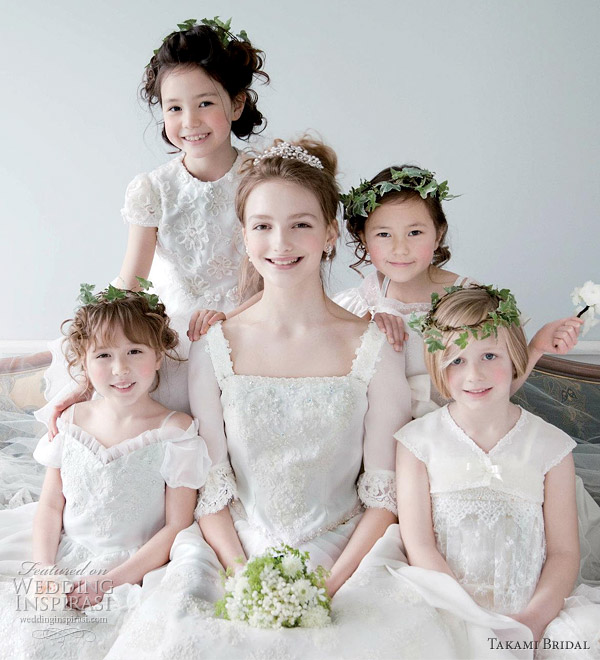 Pretty fairy tale princess style ball gown wedding dresses from Japan-based Takami Bridal Royal Wedding 2012 collection.Above, Cruz gown with elbow length sleeves (by the way, how adorable is this photo?); below, Sanchez crystal adorned ball gown.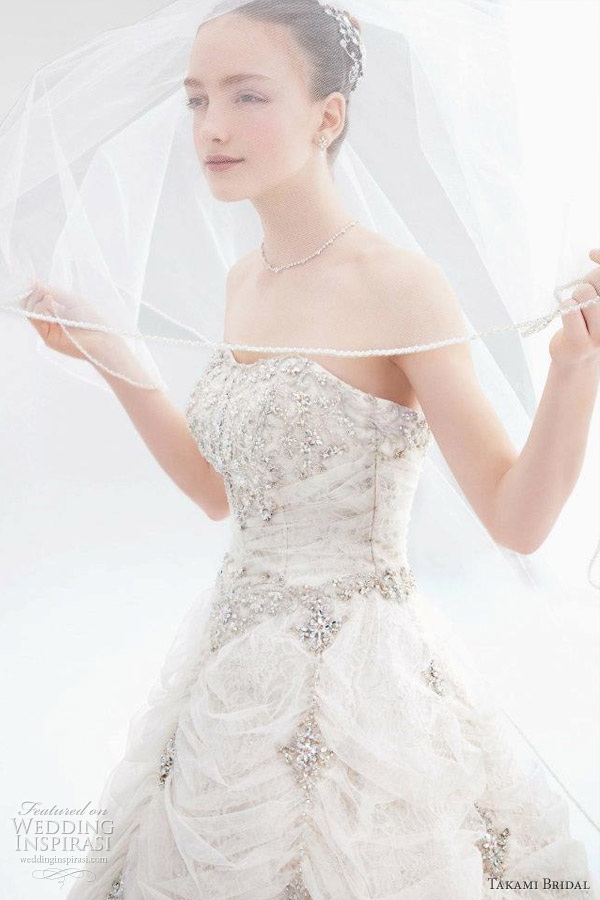 Ingres off-the shoulder lace ball gown.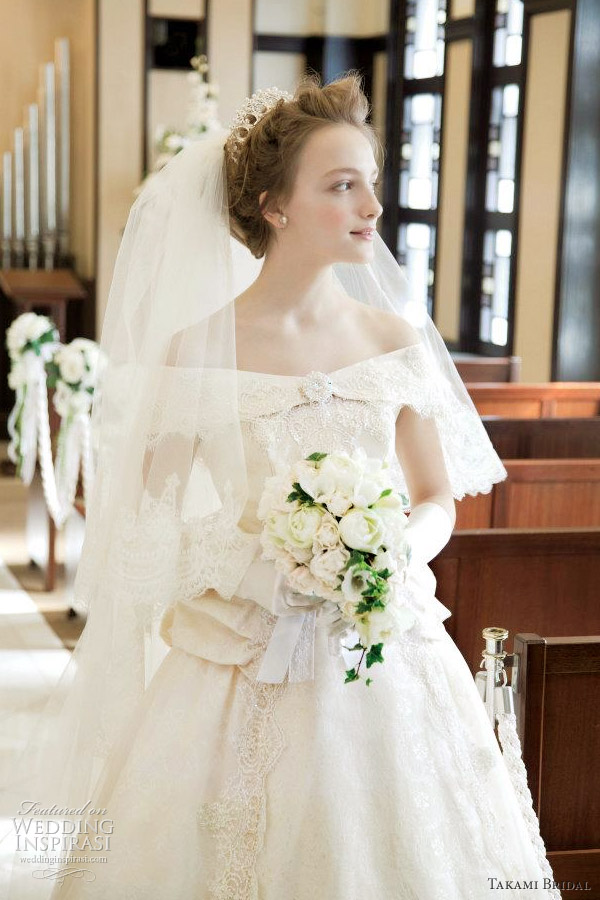 Watteau ball gown with Rococo inspired elbow length flared sleeves and laced bodice.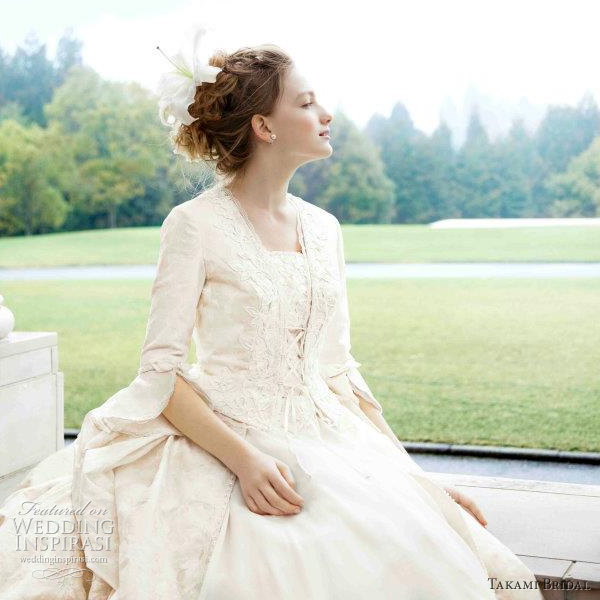 Roslin ball gown with double straps.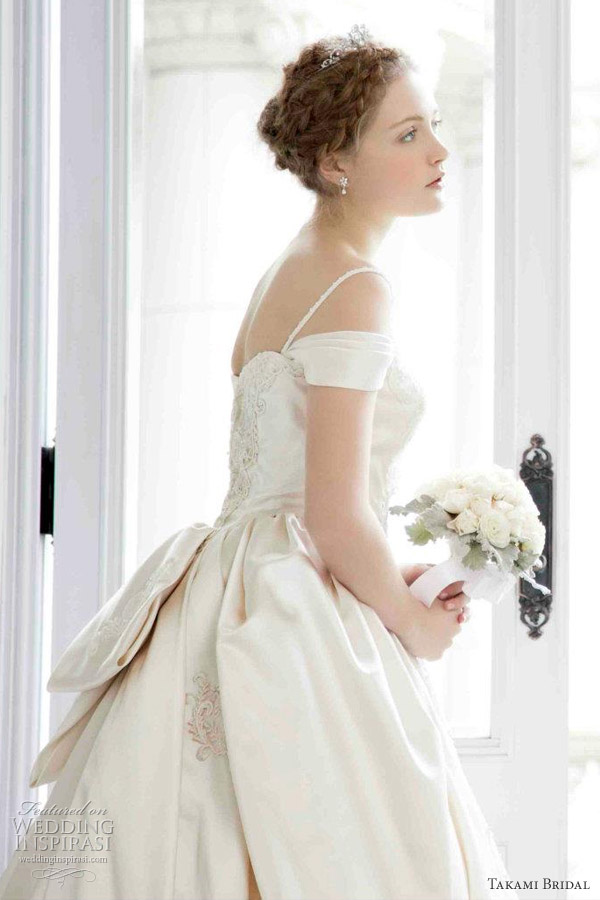 Full length view of the wedding dresses on the next page.