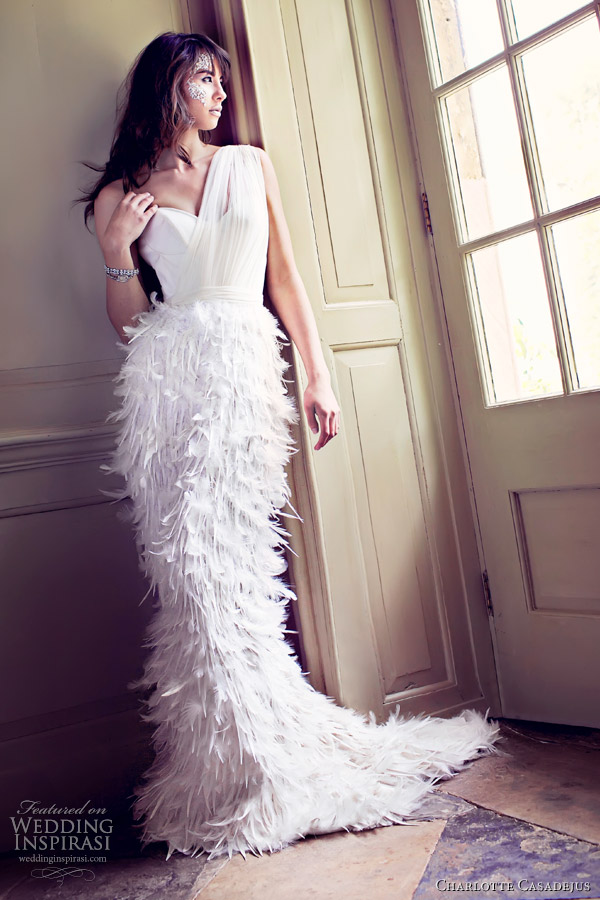 Gorgeous vintage style wedding dresses from Charlotte Casadéjus bridal collection. Above, Margot gown in sand-washed silk featuring 50′s inspired corset under one shouldered silver flecked tulle with vintage diamanté detail at the shoulder, skirt of ice white leather and feathers. Below, Maude off-white sand-washed silk 50′s corset under draped ivory tulle with subtle gold flecks featuring vintage diamanté detail at the shoulder, vintage trim at the waist, featuring A-line skirt covered with hundreds of tulle petals and subtly placed sequins. Love!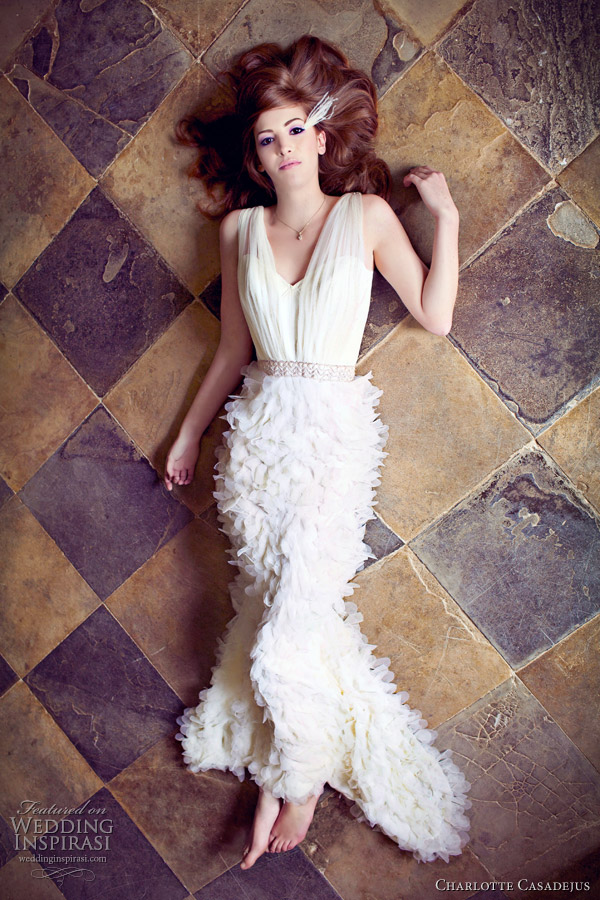 "Charlotte's passion for exquisite vintage design and luxury through the ages has translated into a collection of contemporary classics. Her vintage inspired wedding and evening dresses are absolutely of the moment whilst subtly echoing their heritage of couture techniques. " Below,  Grace 1950′s inspired knee length corseted dress. The full multi-layered skirt is made from floral embroidered organza, with original vintage embroidered detail to both the skirt and bodice.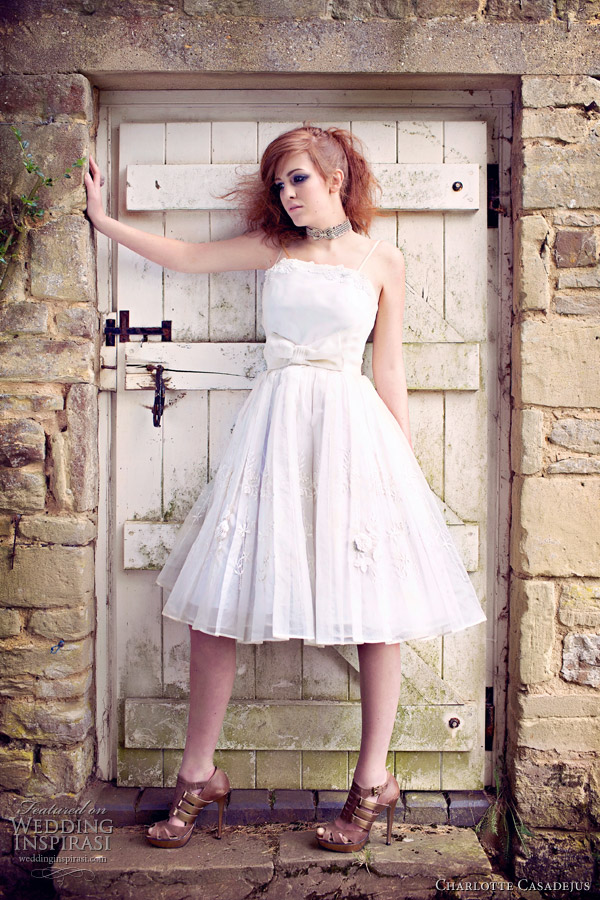 Cecile 1930′s inspired dress made from the oyster gold silk, backless and bias cut with vintage buckle belt.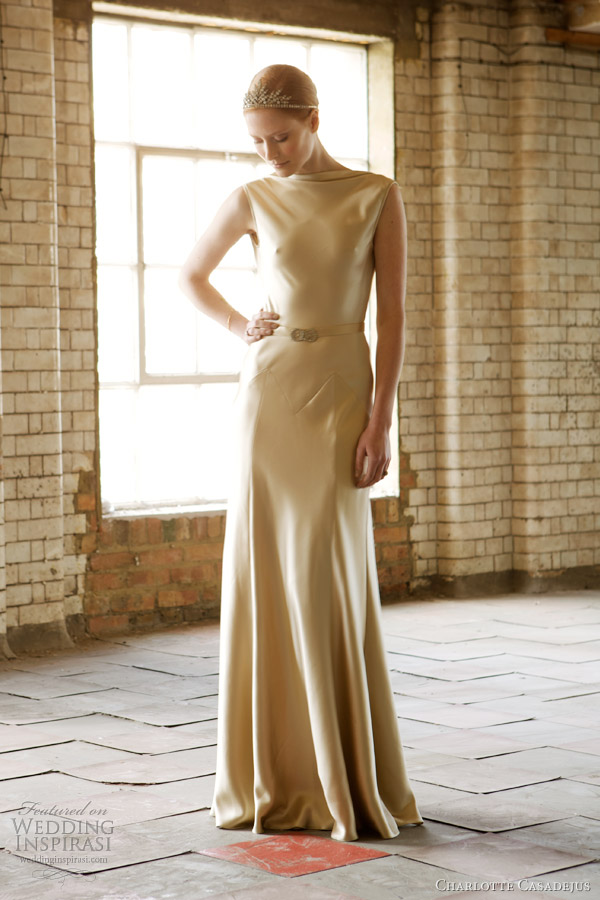 More beautiful Charlotte Casadéjus wedding gowns on the next page.