Stunning wedding dresses from Michael Cinco Fall-Winter 2011-2012 collection. These beautiful photos are from the campaign shoot entitled "Impalpable Dream of Madame Butterfly".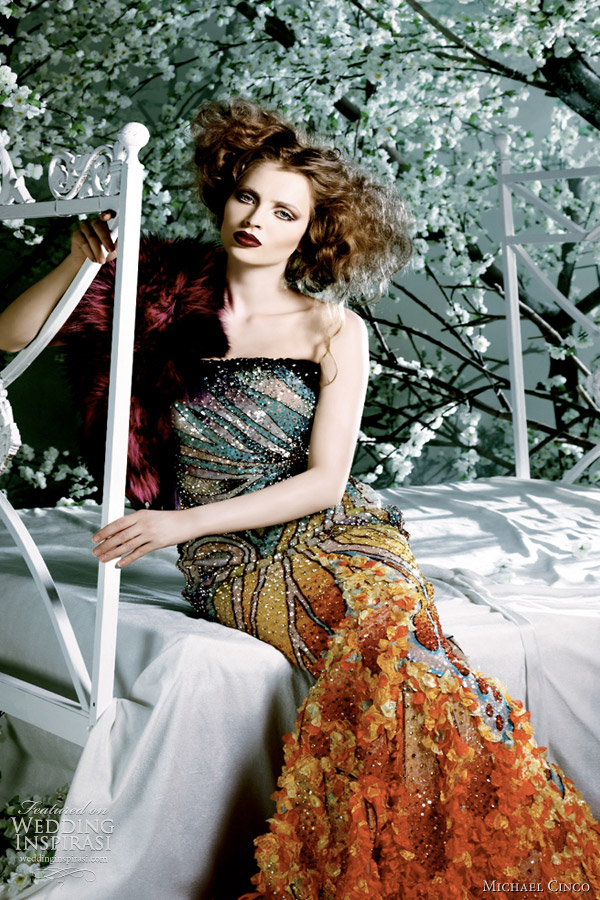 Strapless gown with multi-color bodice and tiered ruffle skirt.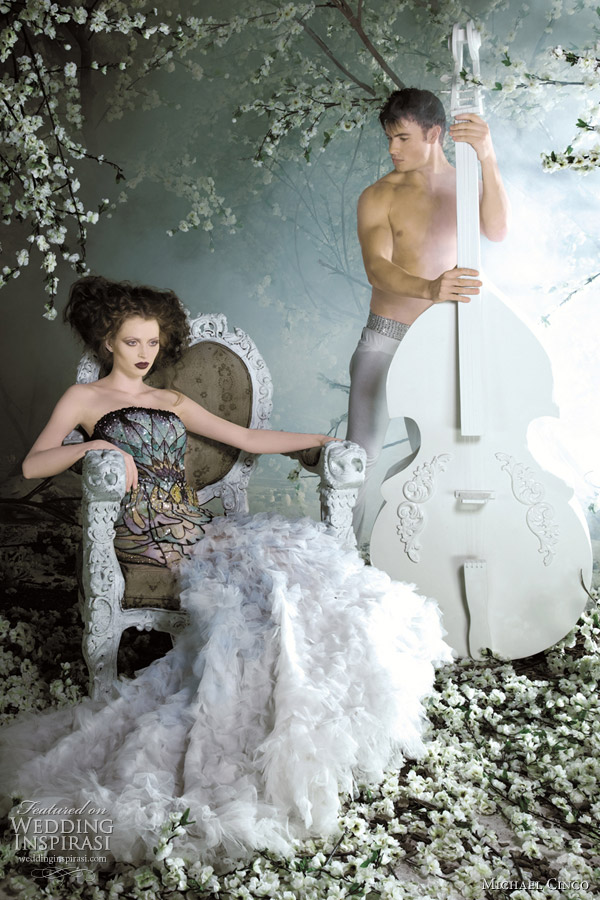 Off-shoulder mermaid gown with intricate beading.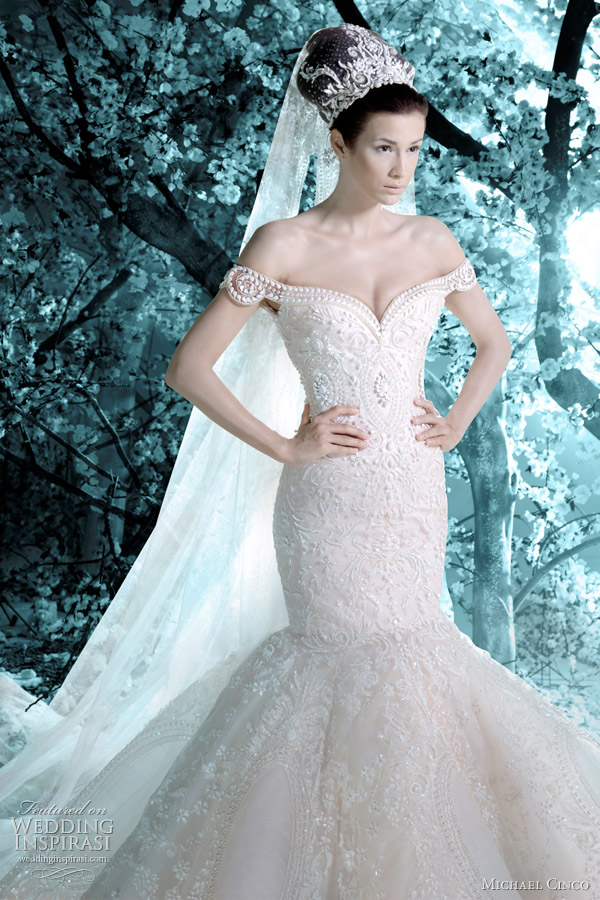 More gorgeous Michael Cinco wedding gowns after the jump.
"A Michael Cinco woman in moneyed. She may not be born into royalty but she better be married to. My clothes appear seamless. It looks heavy and yet it floats. It looks expensive simply because it is."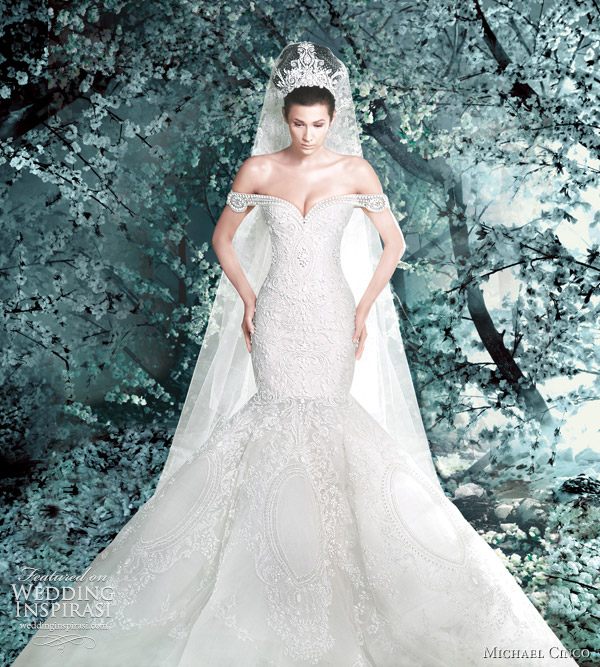 Back view of the gown and veil.
Mermaid gown with beaded bodice, ruffled skirt and deep plunging neckline.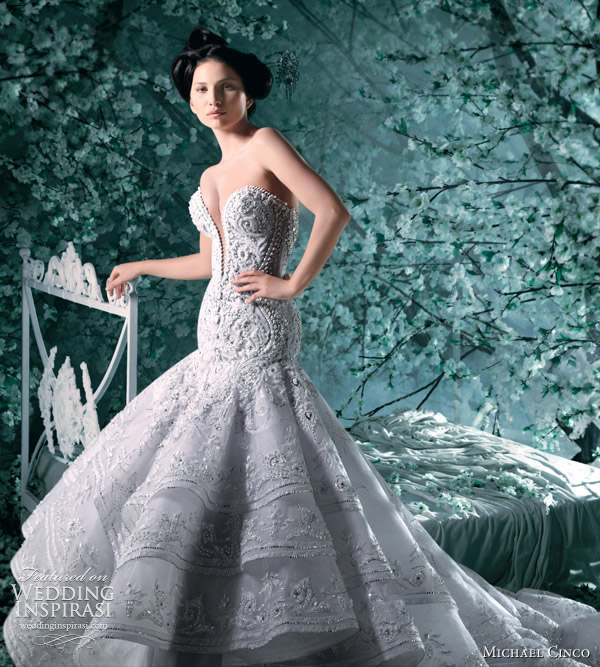 Back view of the gown.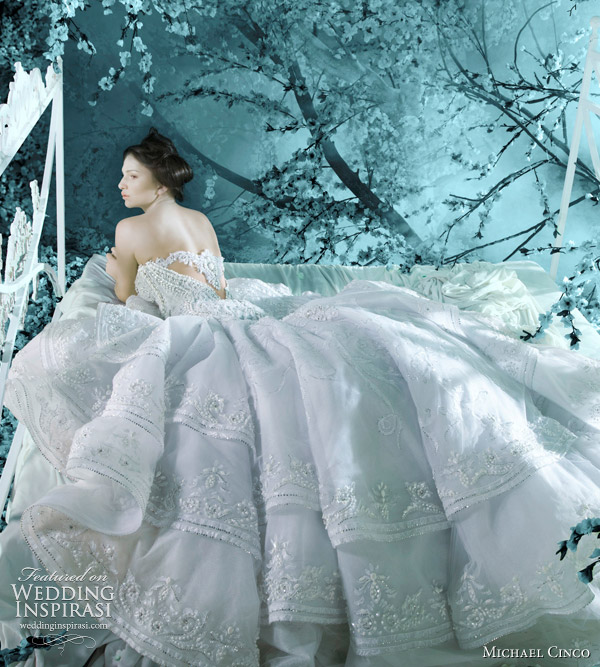 Blush strapless gown.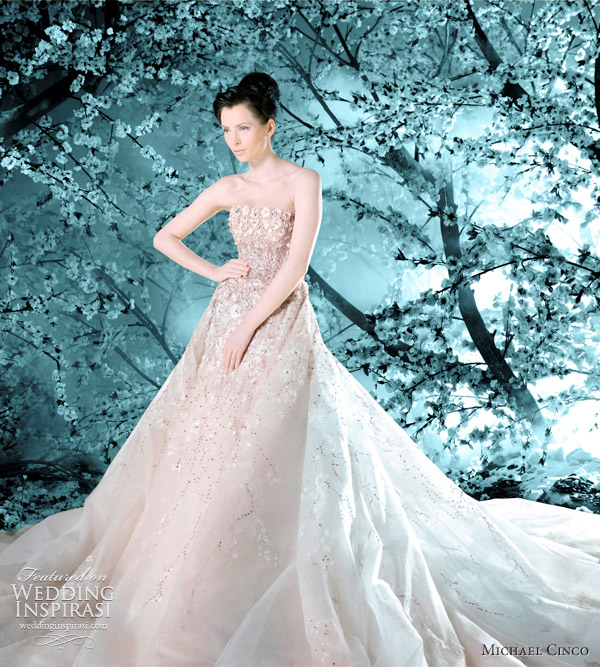 Close-up of the gown showing detail of the bodice.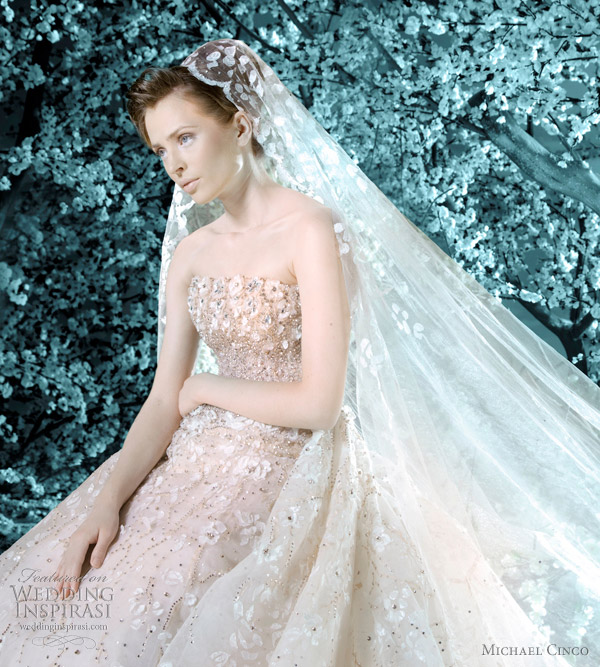 Strapless gown with feathers accenting the skirt.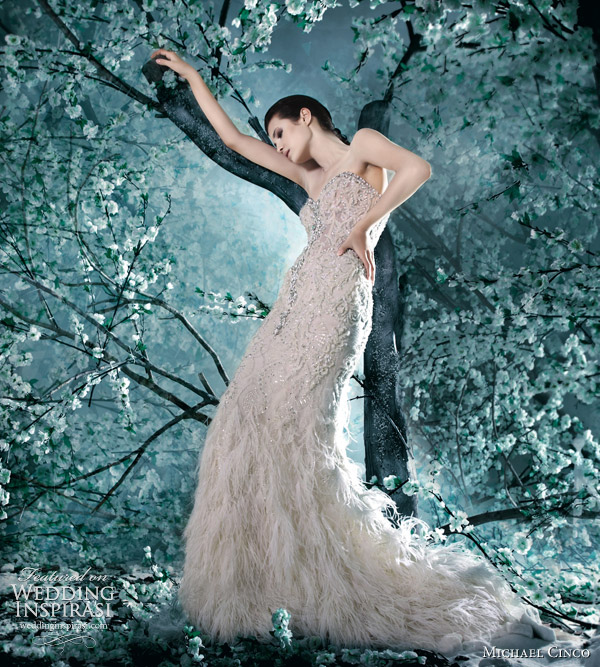 As with previous Michael Cinco's designs, the back of the gown is usually as beautiful as the front.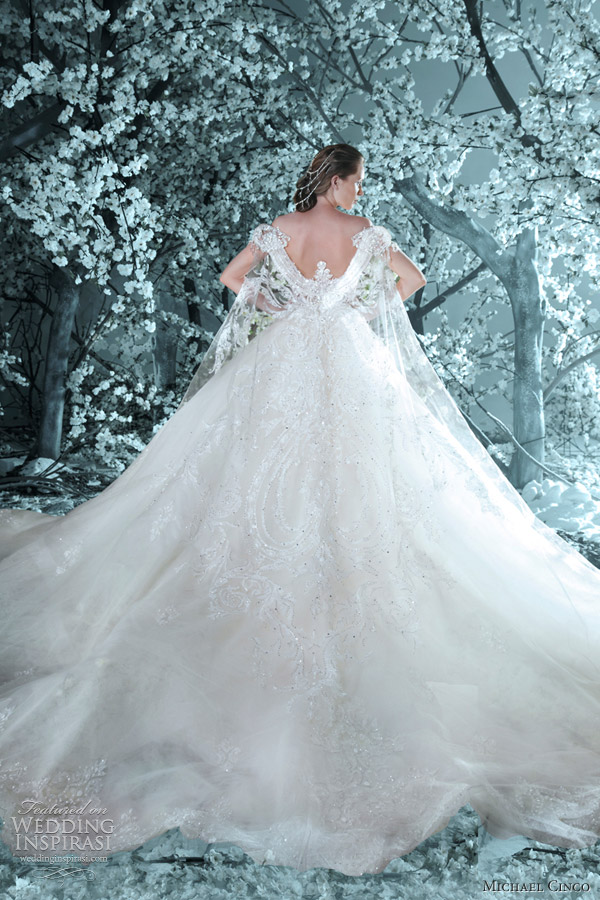 Close-up on the exquisite detail of the back of this ball gown.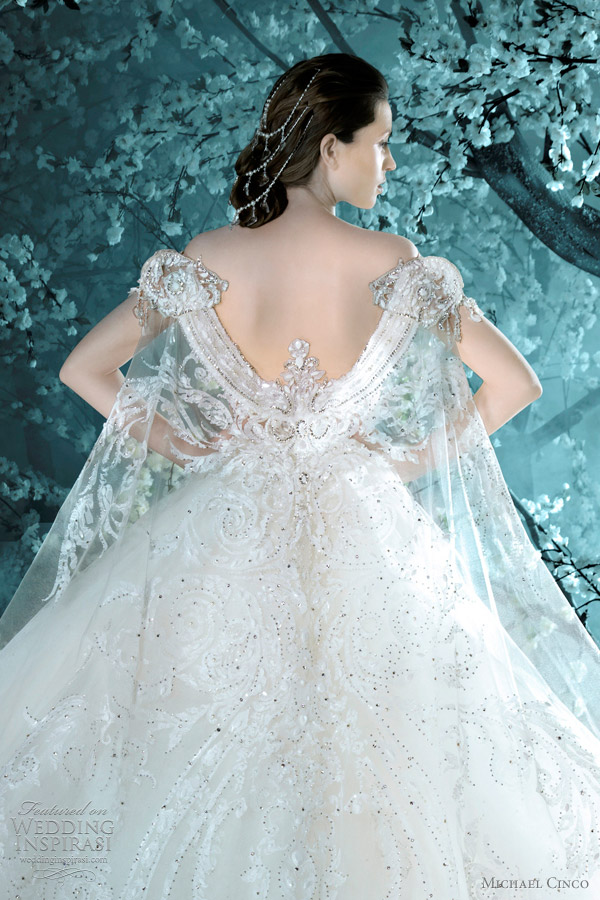 Outstanding back design goes to this one. What a showstopper.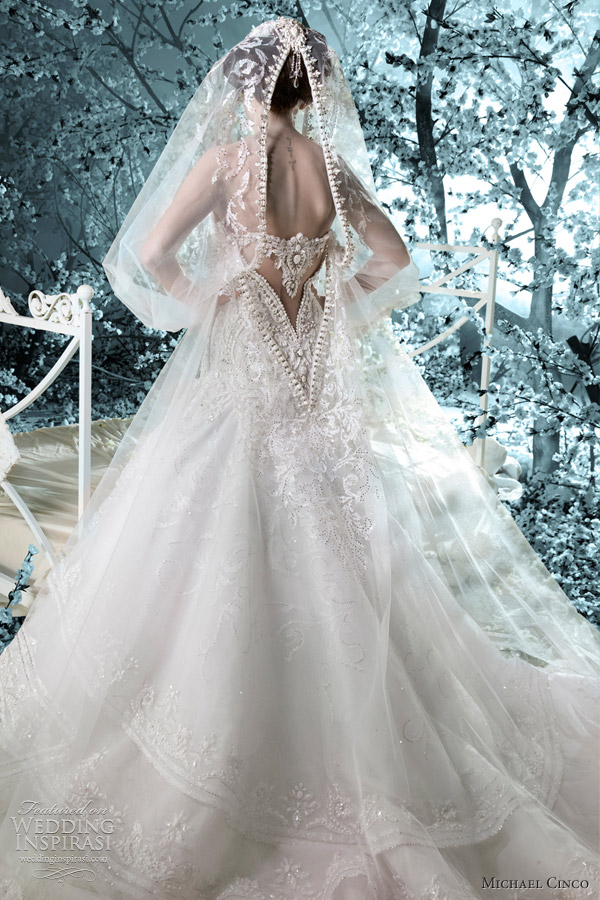 For details, availability and prices, visit Michael Cinco.