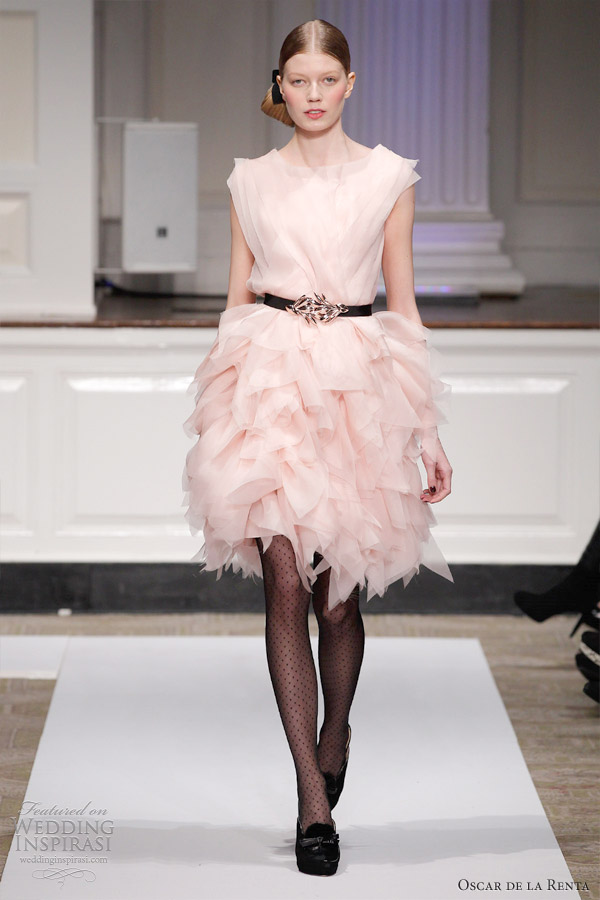 Glam gowns from Oscar de la Renta Pre-Fall 2012 collection. Above, blush silk organza cascade dress with black silk faille and Russian gold leaf belt. Lovely! Below, Platine pleated lamé mousseline gown.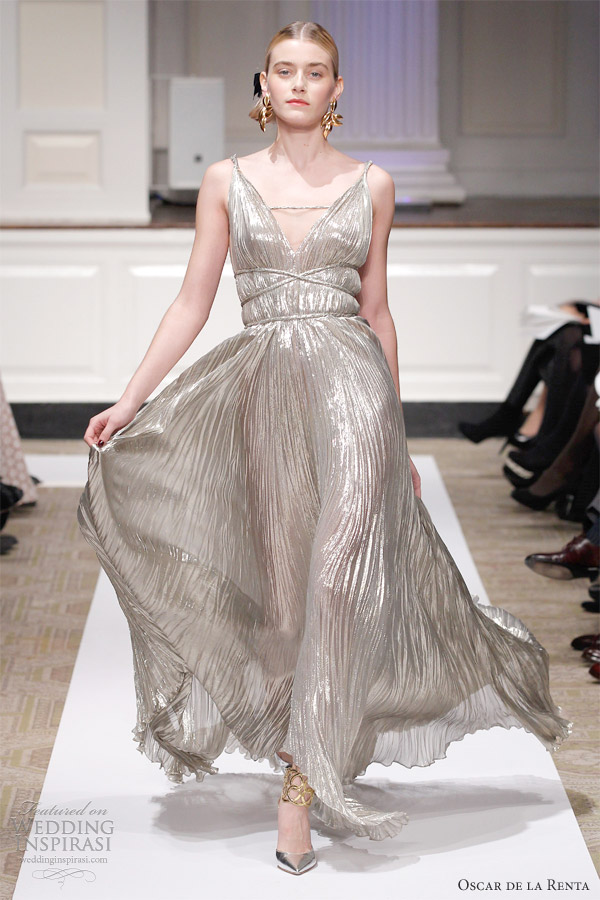 Pink crimped pleated gown.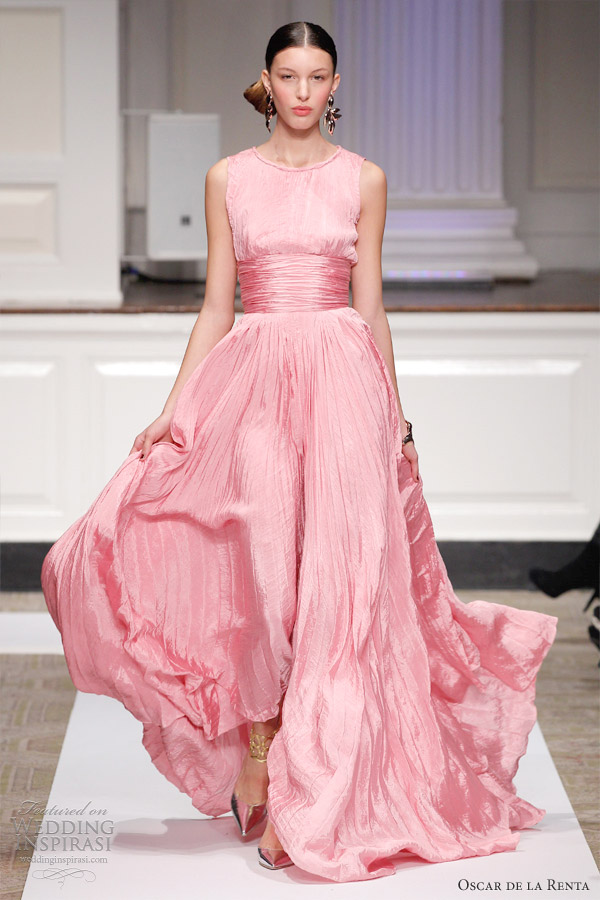 Pearl silk crepe back satin gown, platine lamé sequin embroidered gown.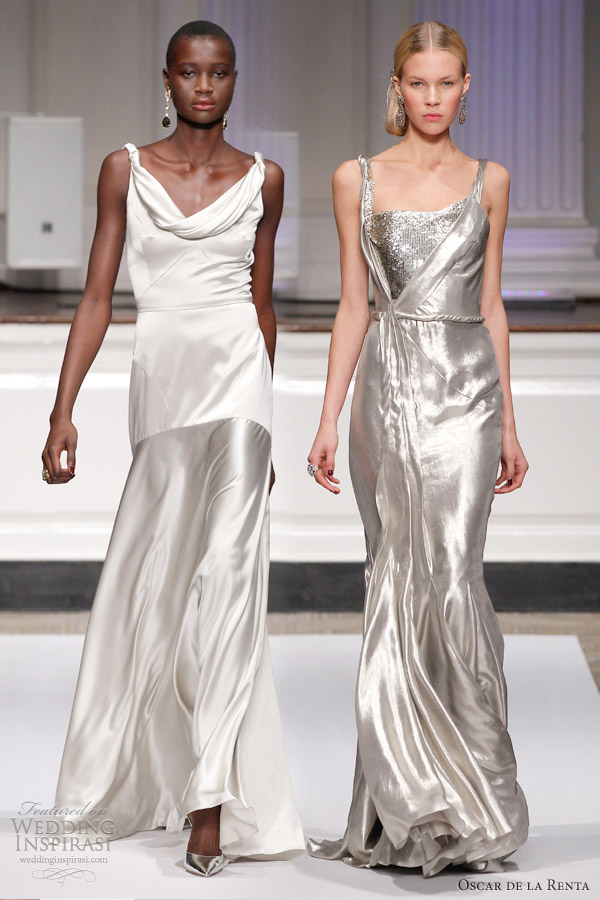 More gorgeous Oscar de la Renta after the jump.
Black crimped pleated gown.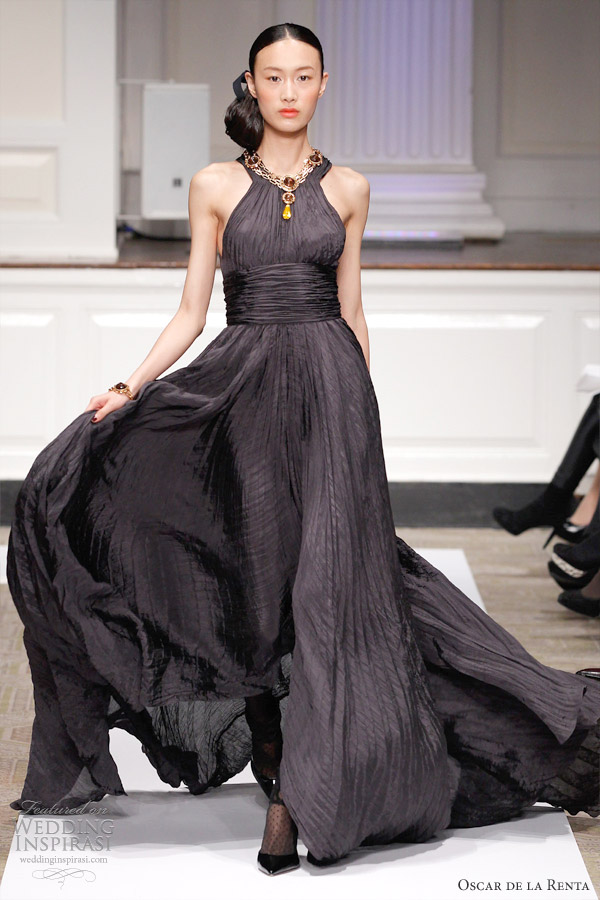 Coral crimped pleated gown.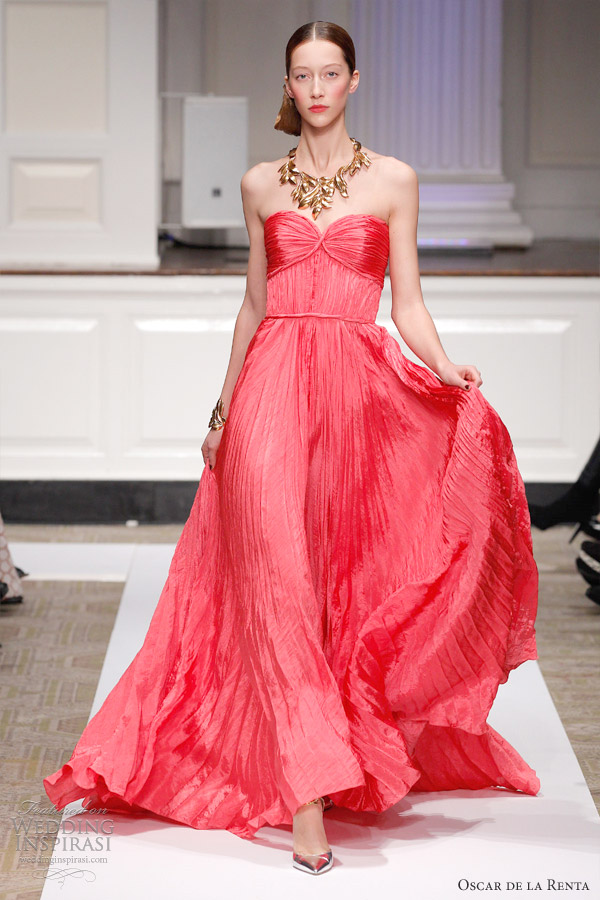 Black silk crinkle chiffon cascade gown, navy silk duchess satin gown.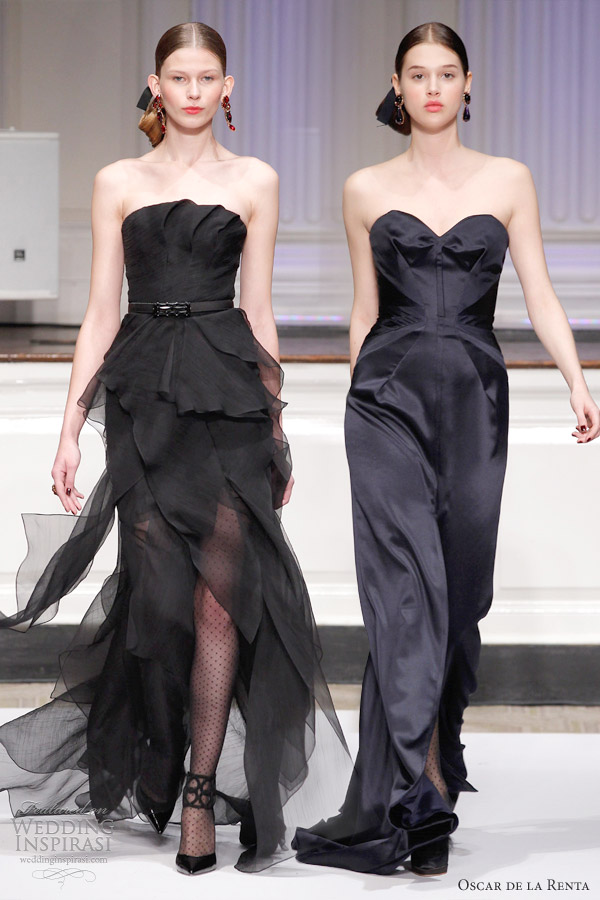 Bronze guipure lace sequin embroidered gown, black floral Chantilly lace sequin and paillette embroidered gown.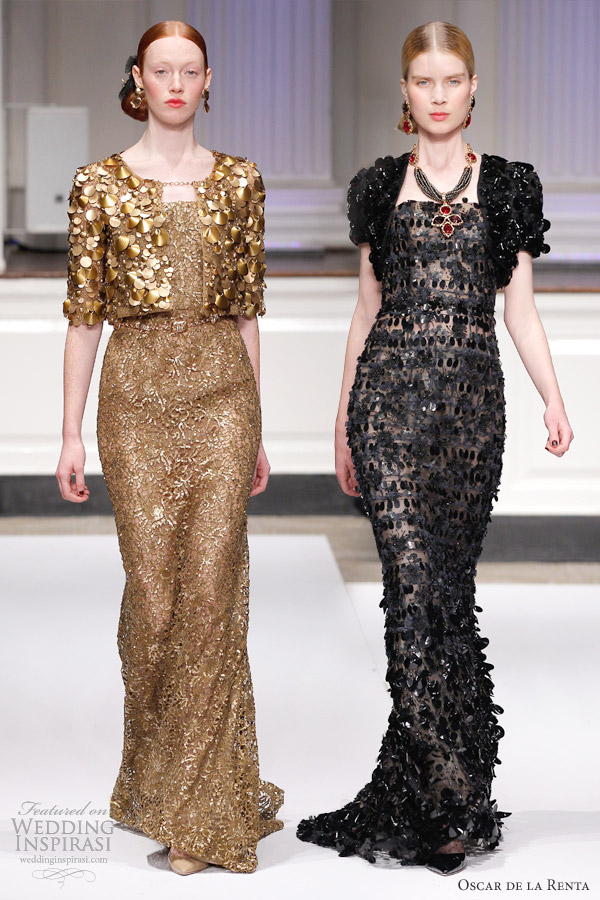 For details, prices and availability, visit Oscar de la Renta.