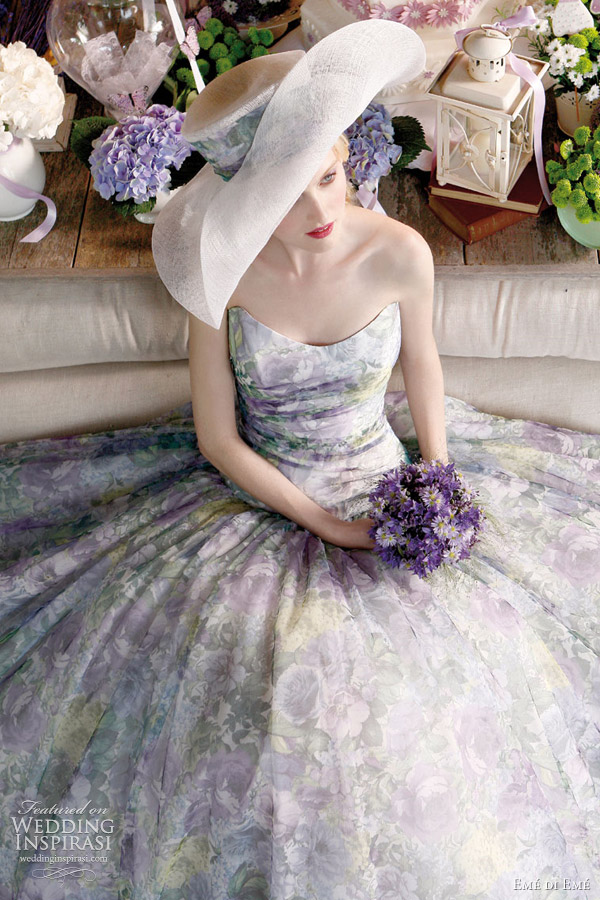 Beautiful bridal gown campaign photo shoot for Emé di Emé Spring 2012 collection, Provençal Atmosphere (Atmosfere Provenzali). Flower arrangements, wedding cakes and table decorations in cream and shades of lavender provide the perfect backdrop for the romantic wedding dresses — like these floral print gowns, shown above and below – from this collection.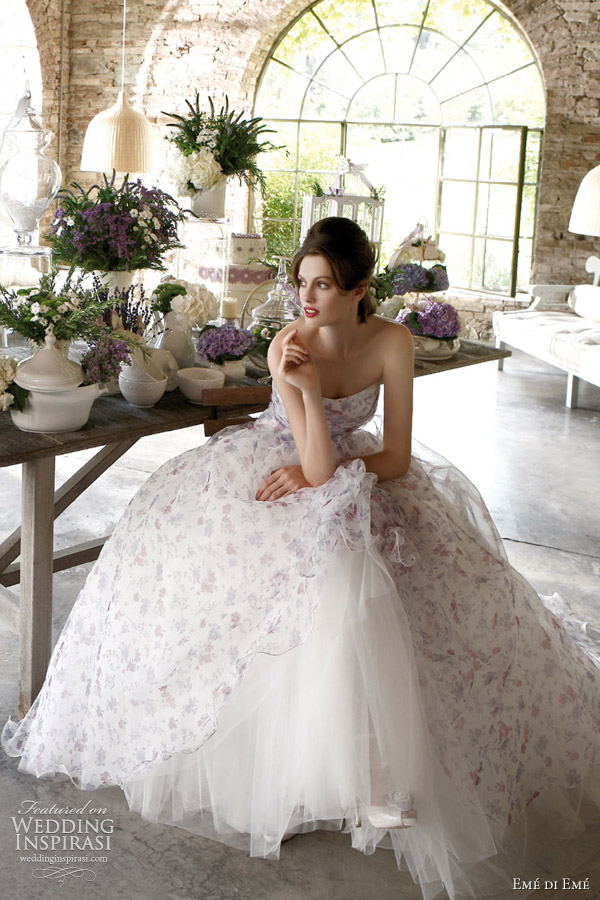 Strapless gown with crystal accent along the neckline.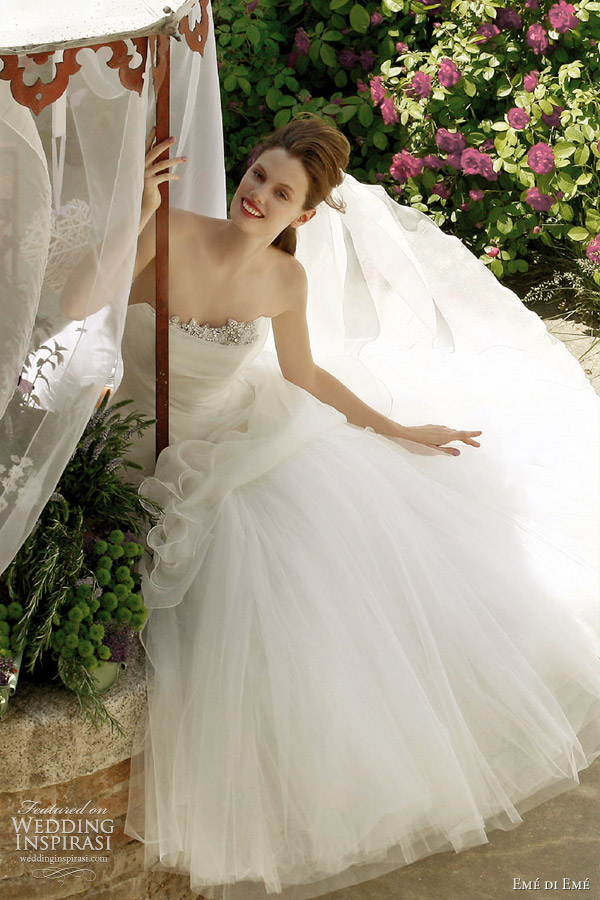 Adriatica short to long gown with gathered skirt detail.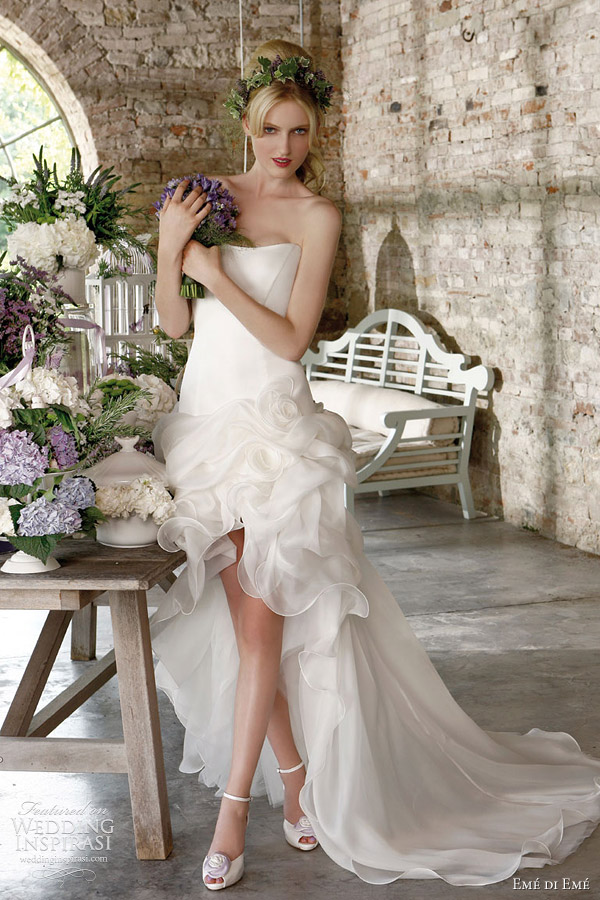 For gorgeous Emé di Emé wedding gowns after the jump.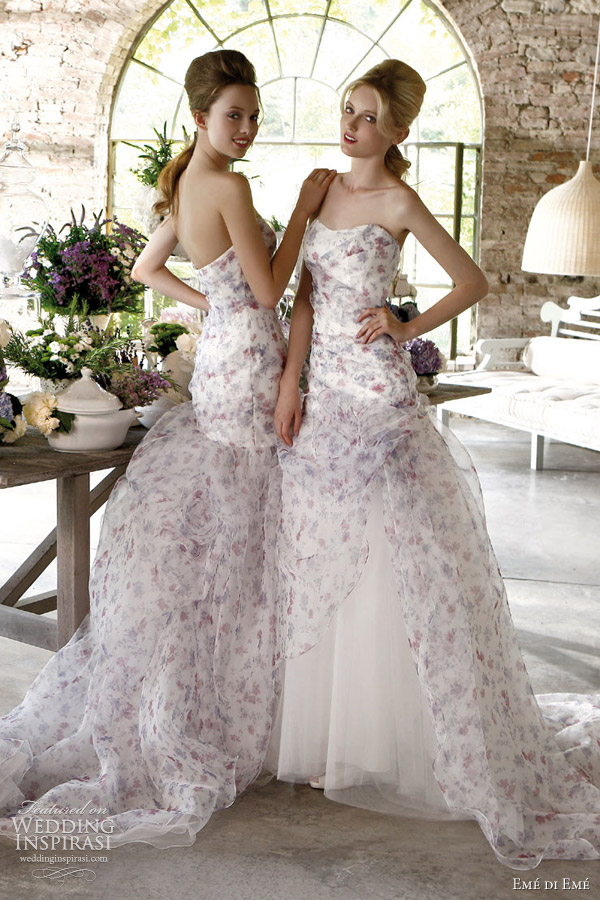 Strapless gown with sweetheart neckline with colored crystals accenting the bodice.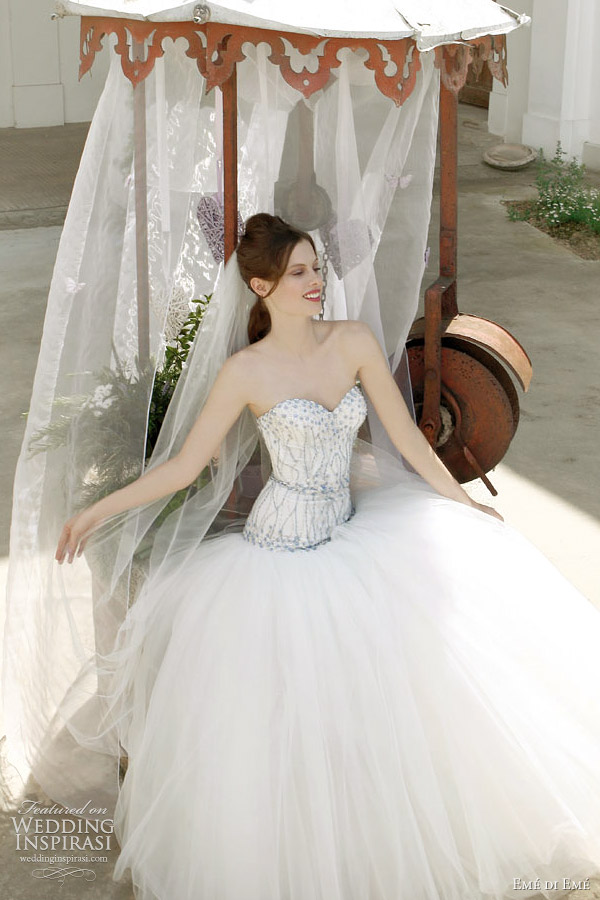 Strapless ball gown with pleated bodice.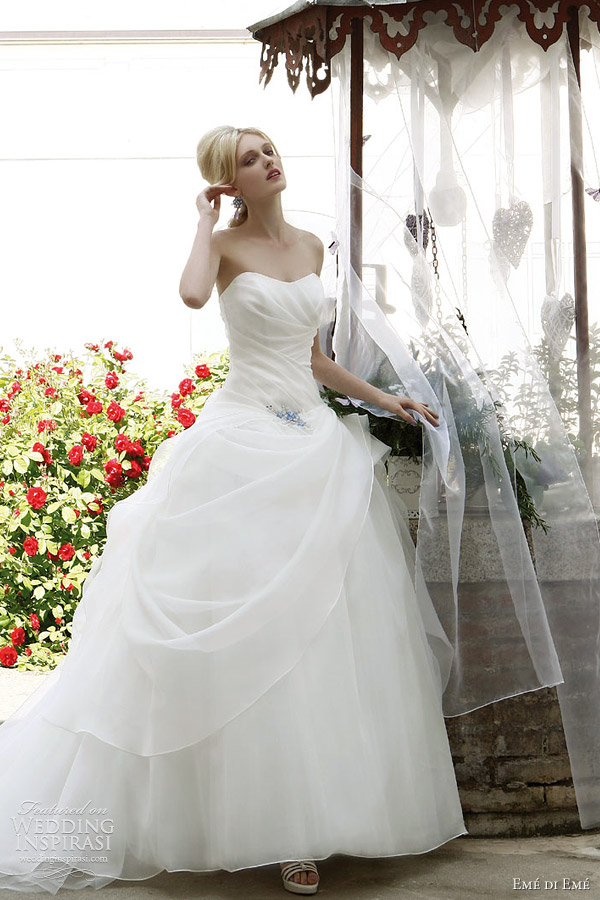 Ball gown featuring embroidered bodice of lavender crystals and gathered tulle skirt.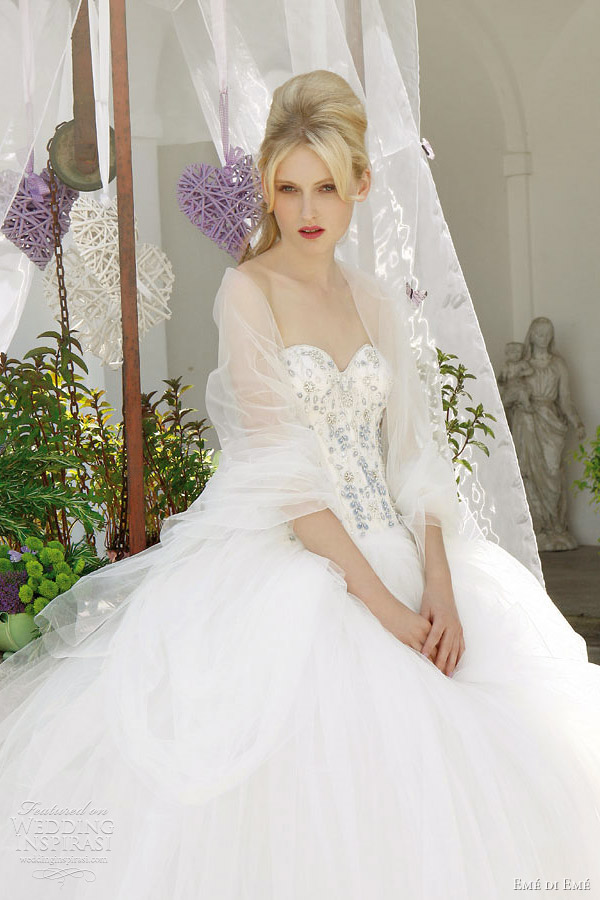 Elegant strapless A-line gown with flower detail at waist.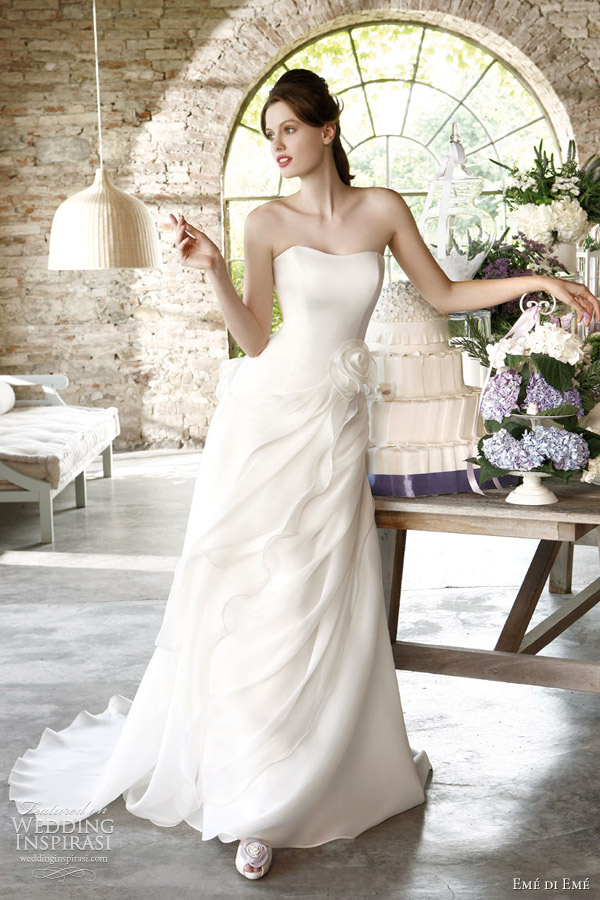 Strapless A-line wedding dress with tiered skirt.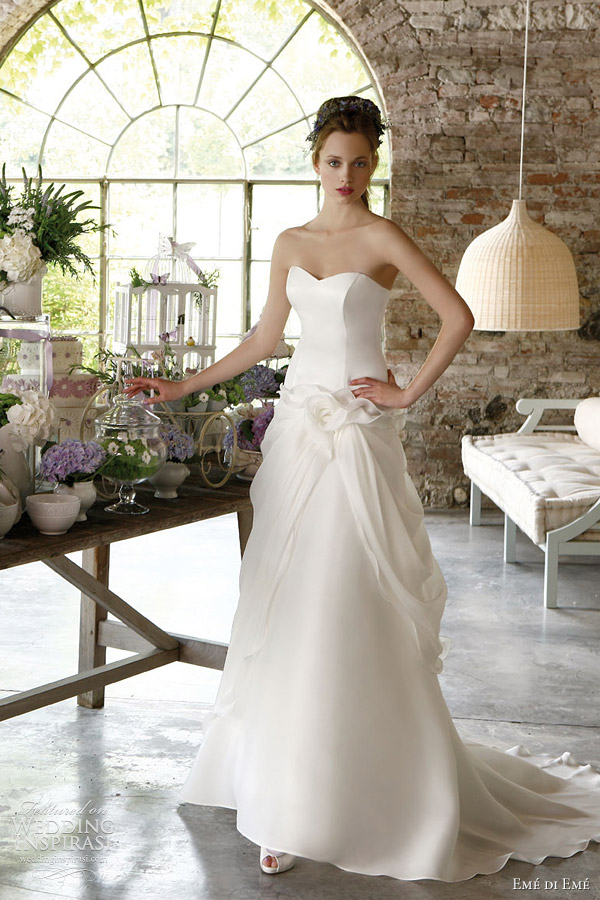 One-shoulder gown with crystals adorning the bodice.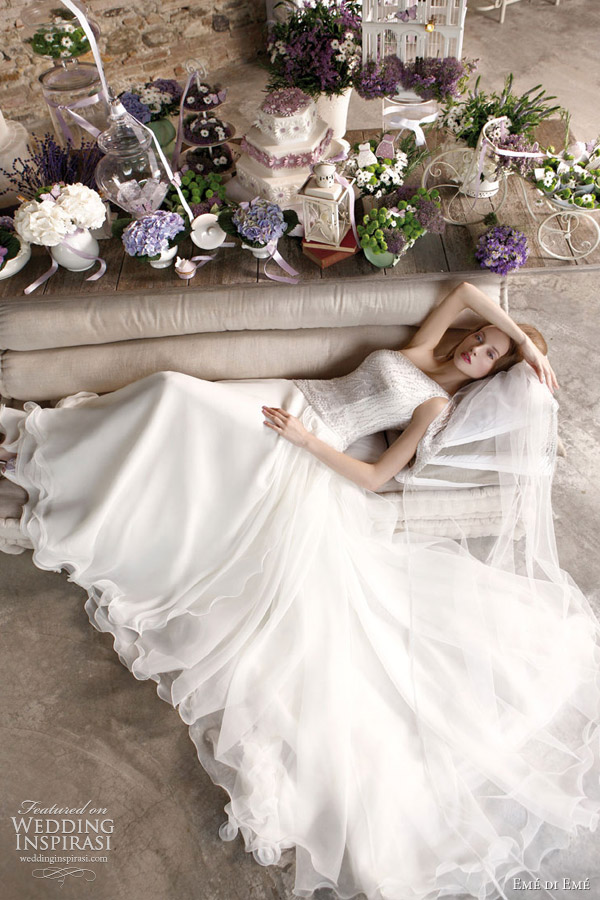 For details, prices and availability, visit Emé di Emé.