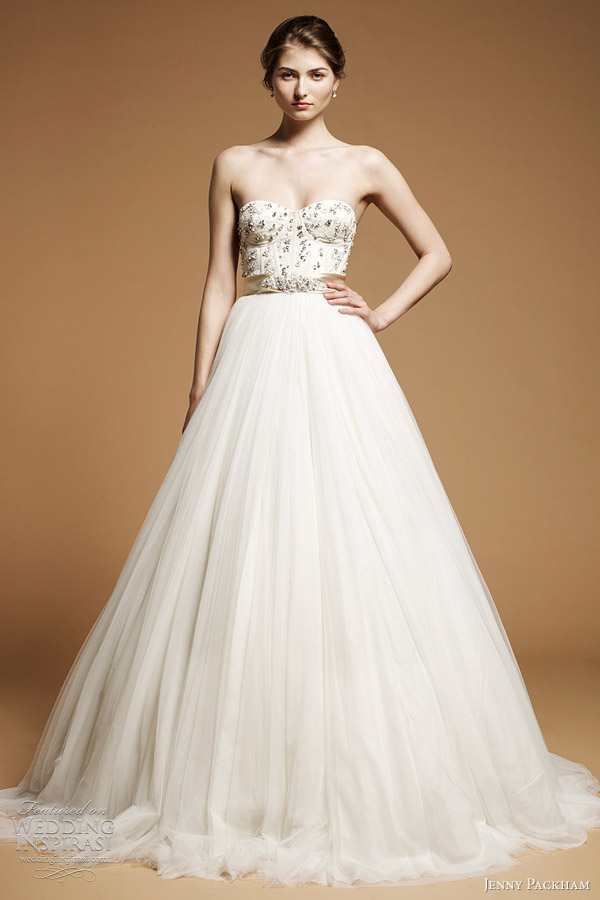 Absolutely stunning wedding dresses from Jenny Packham Spring 2012 bridal collection. Above, Anya ball gown featuring bodice studded with crystals; below, two of our favorite gowns from the collection — Willow and Aspen. Aren't these just gorgeous?!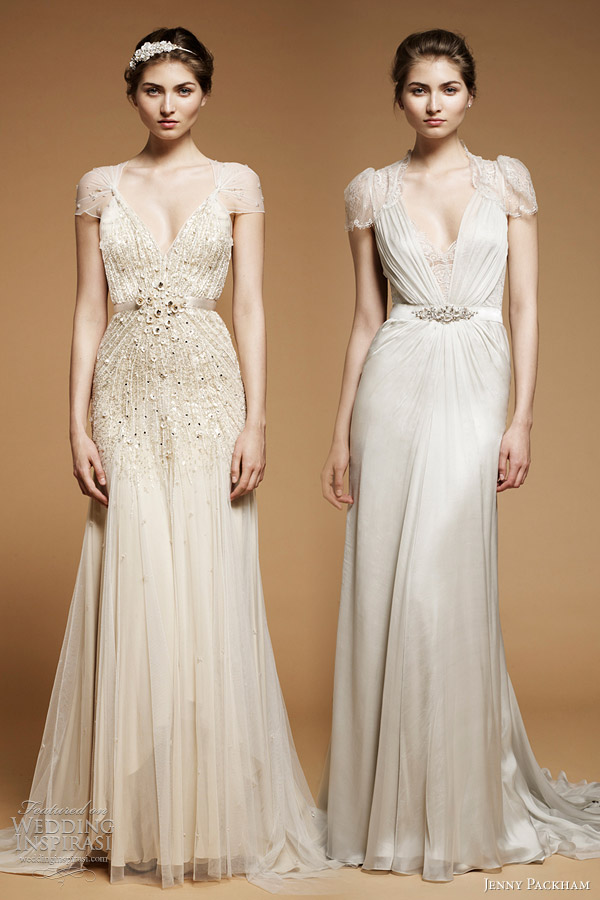 Brides looking for a vintage inspired look, this collection will provide plenty of inspiration. Below, Luna.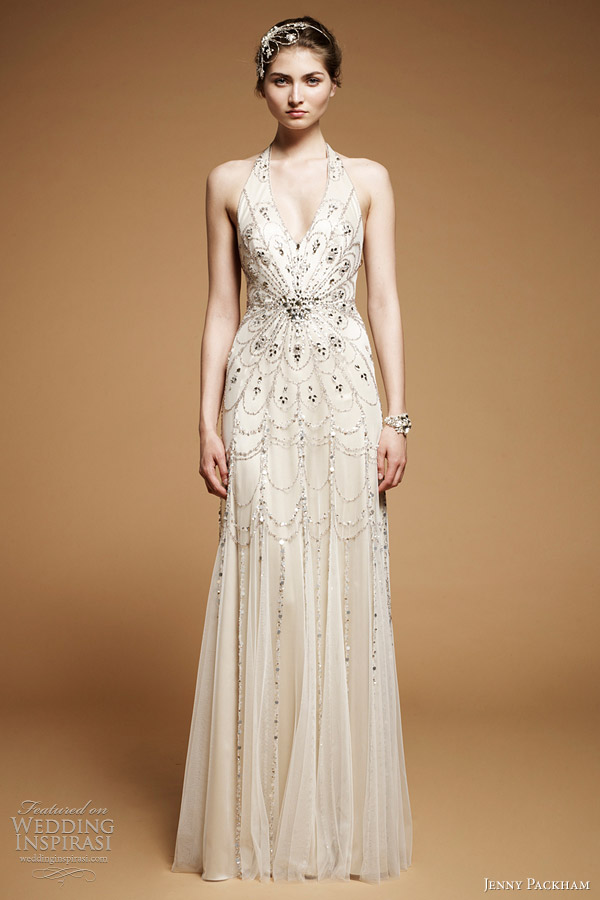 Beautiful wedding dresses with short flutter sleeves — Parma Opal, Damask and Foxglove.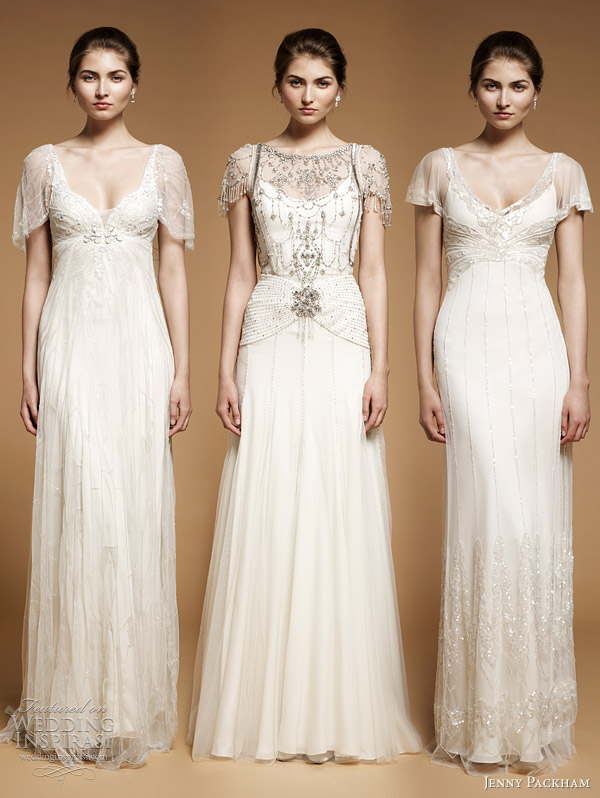 More Jenny Packham wedding gowns after the jump.
Wanna channel some old Hollywood glam on your big day? Take your pick from these glamourous, sleek gowns — Ada, Imari and Drew.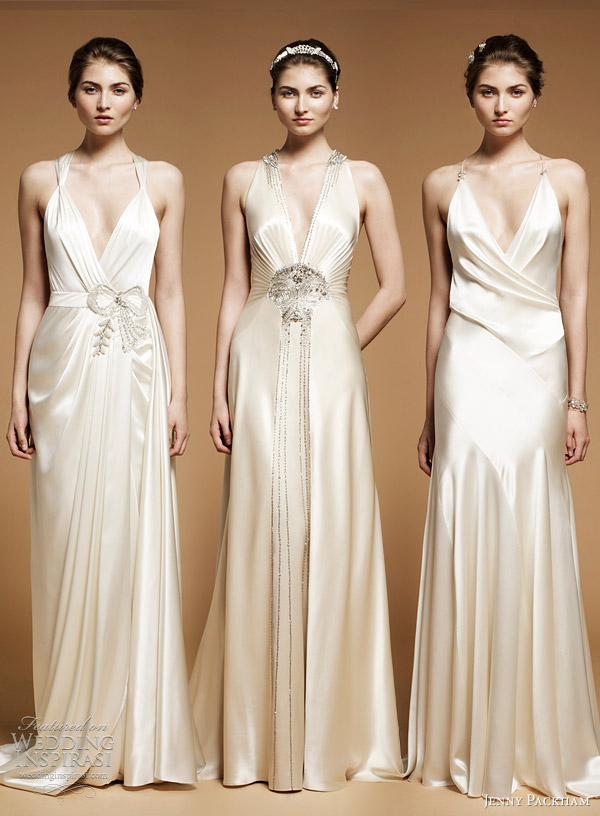 Gowns with exquisite embellished straps -- Dahlia, Laurel and Ormlie.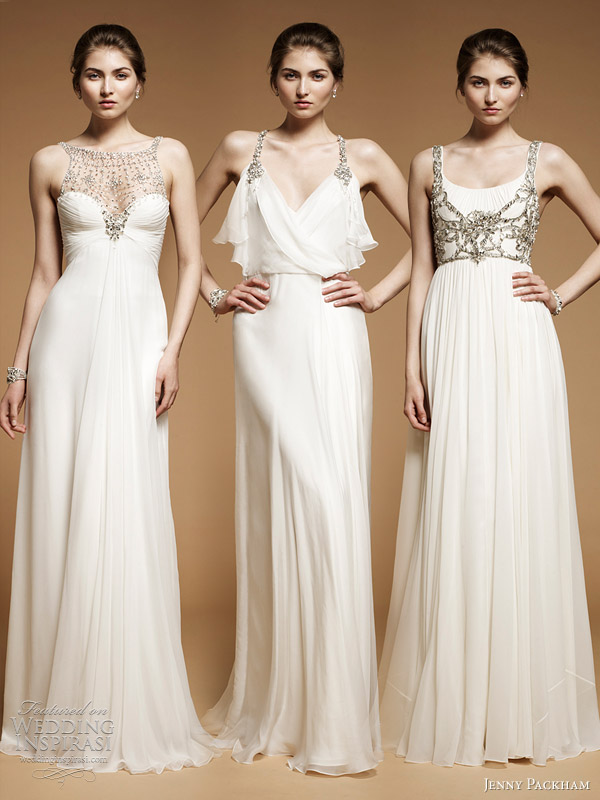 Ethereal strapless gown with tiered skirt, Peony.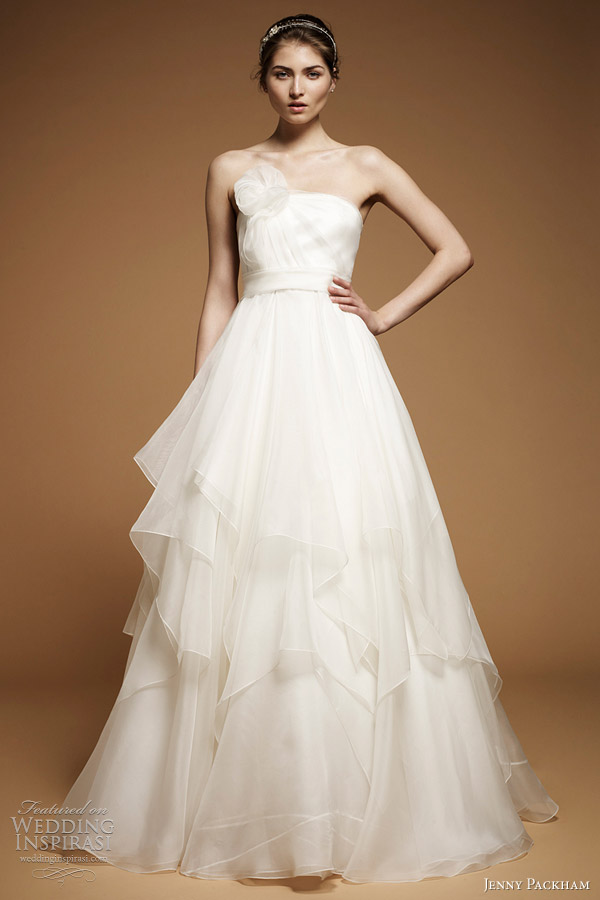 Posy, romantic ball gown with crystal accent at waist.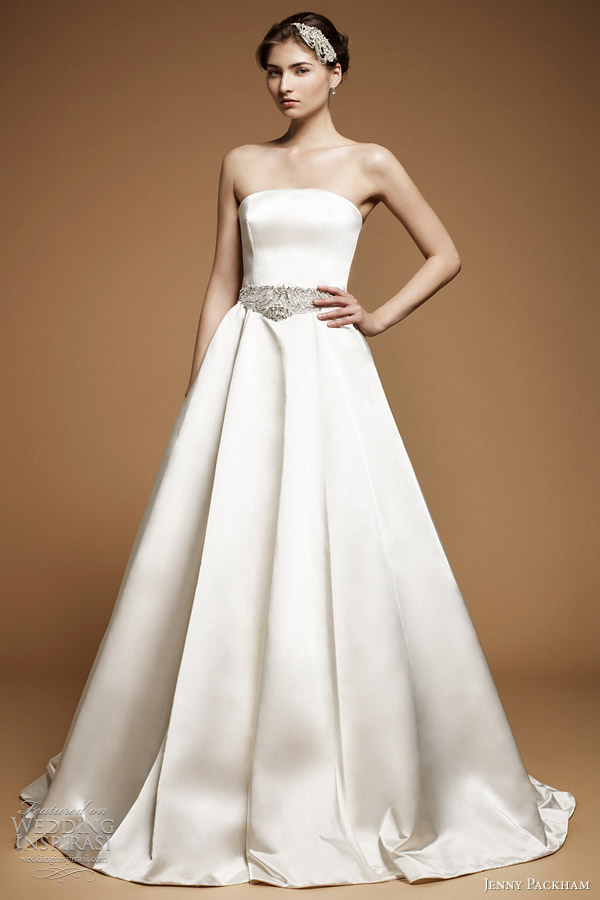 Midsummer strapless wedding dress.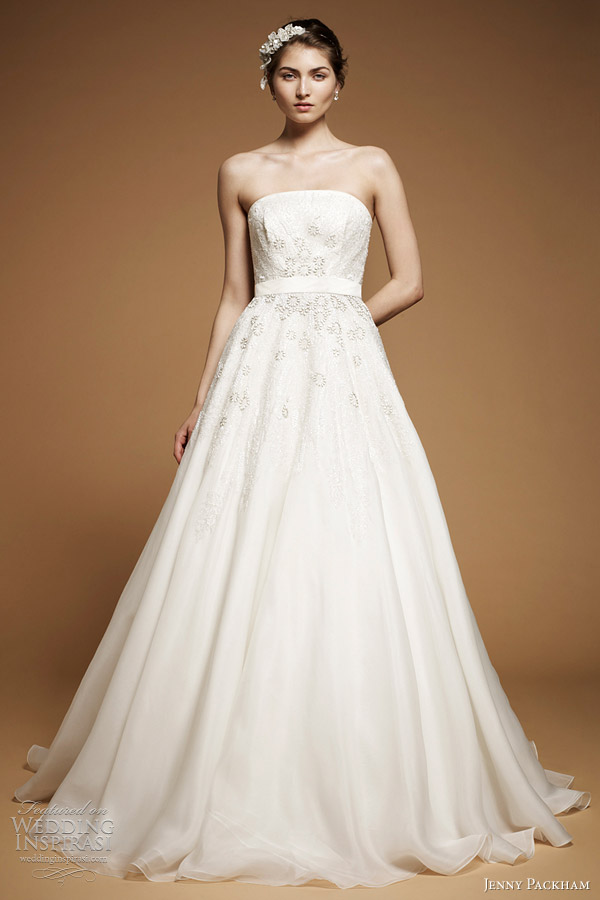 Arabesque strapless sheath column gown.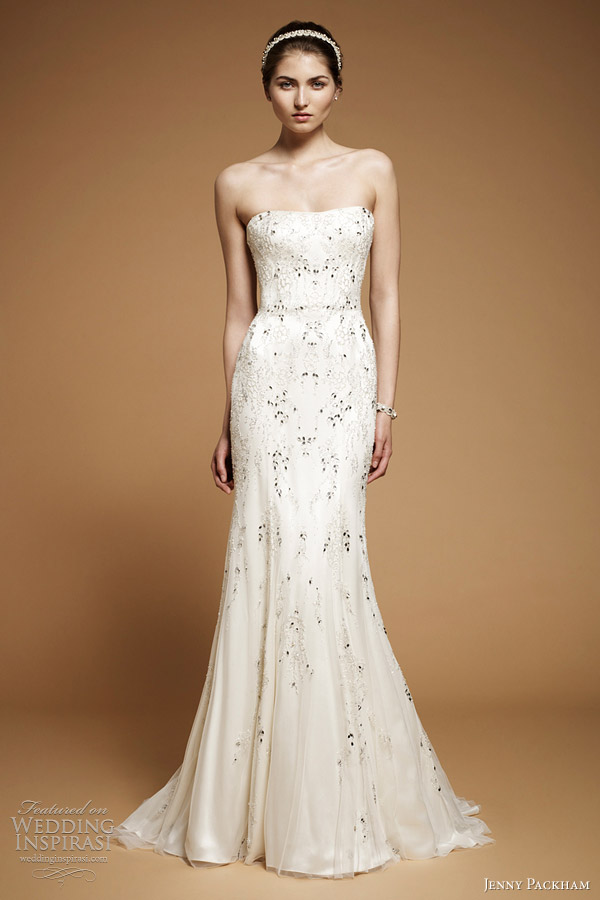 Lilac, Lotus and Anise.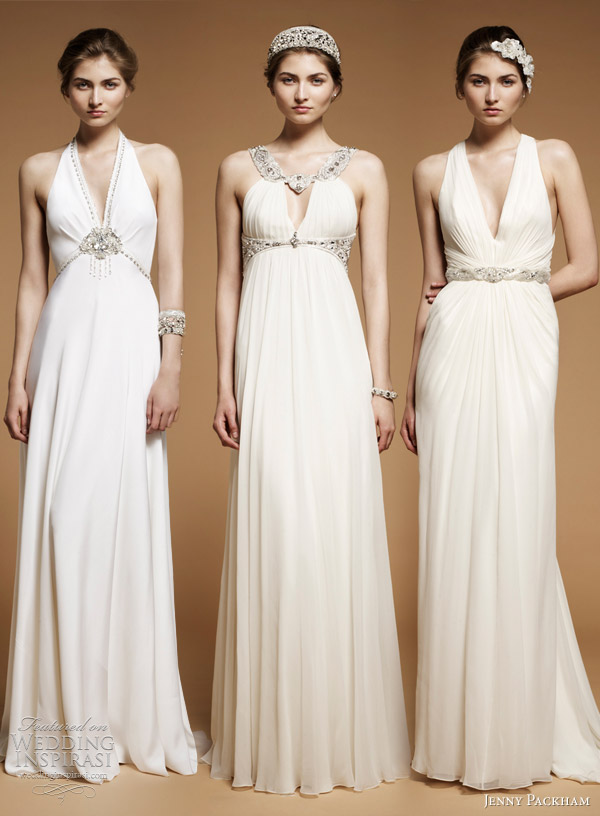 Lovely short knee-length wedding dress, Nymph.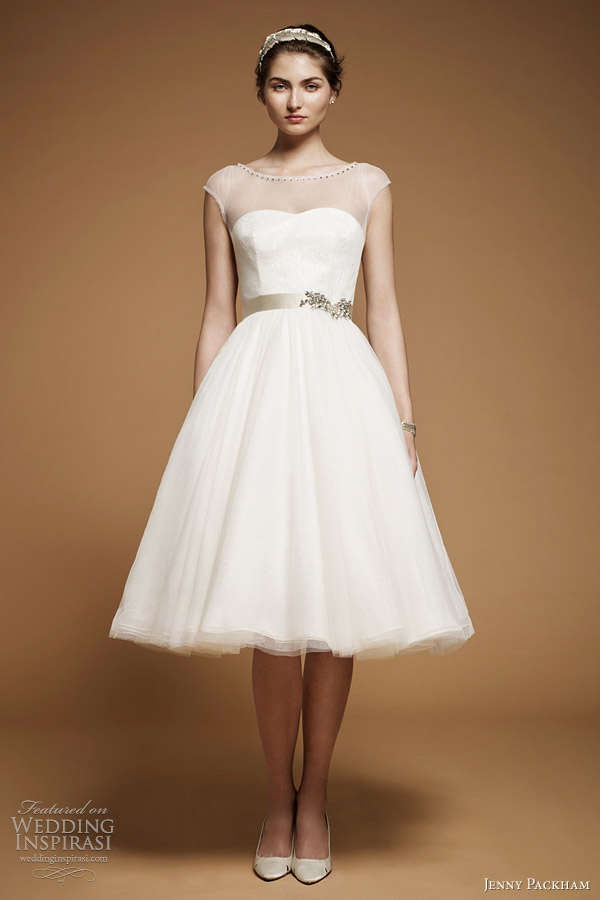 Callie, Elm, Iris ( Sandra Bullock wore a similar Jenny Packham gown at the Golden Globes) and Astrid.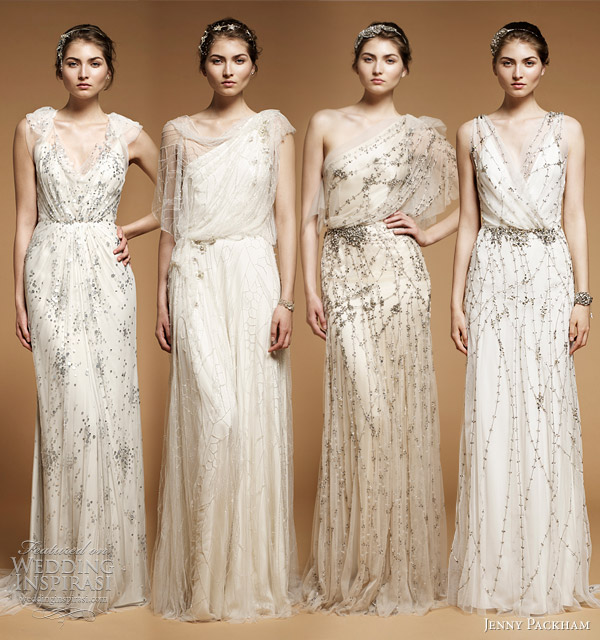 For details, prices and availability,visit Jenny Packham.