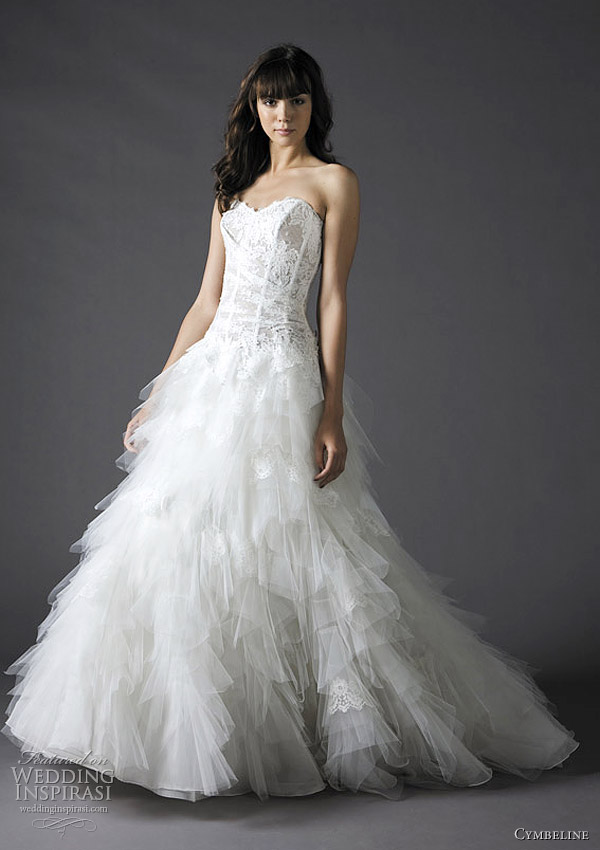 More beautiful wedding dresses from Cymbeline 2012 bridal collection. Above, Felixia strapless ball gown with tiered ruffle skirt, Futur sweetheart neckline dress with large bow accenting the waist.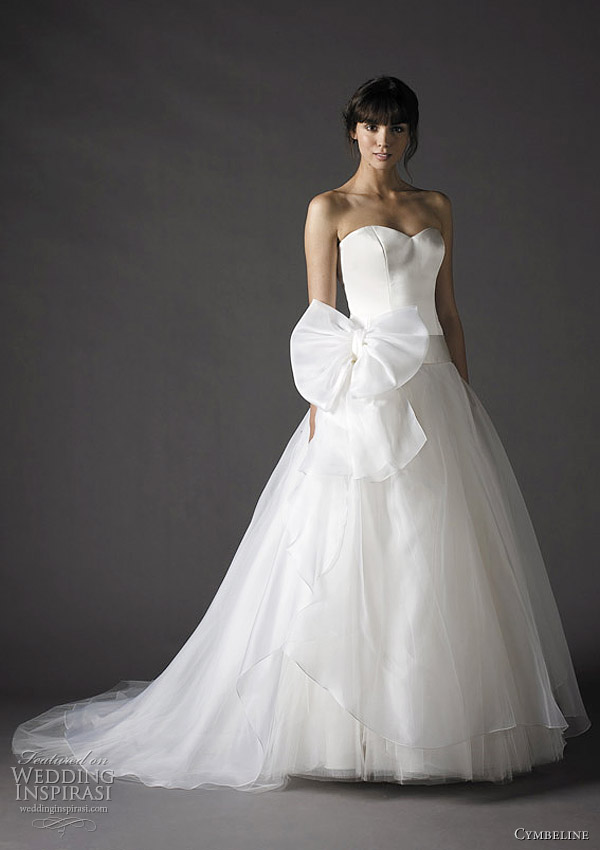 Fleurette strapless gown with ruched bodice accented with flower.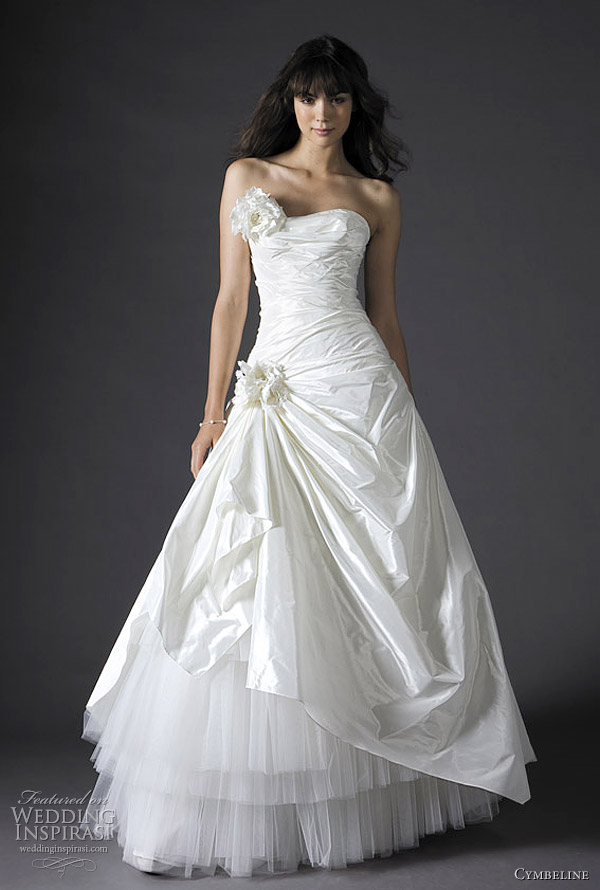 Some elegant plus-size wedding dresses from the collection. Below, Feerie.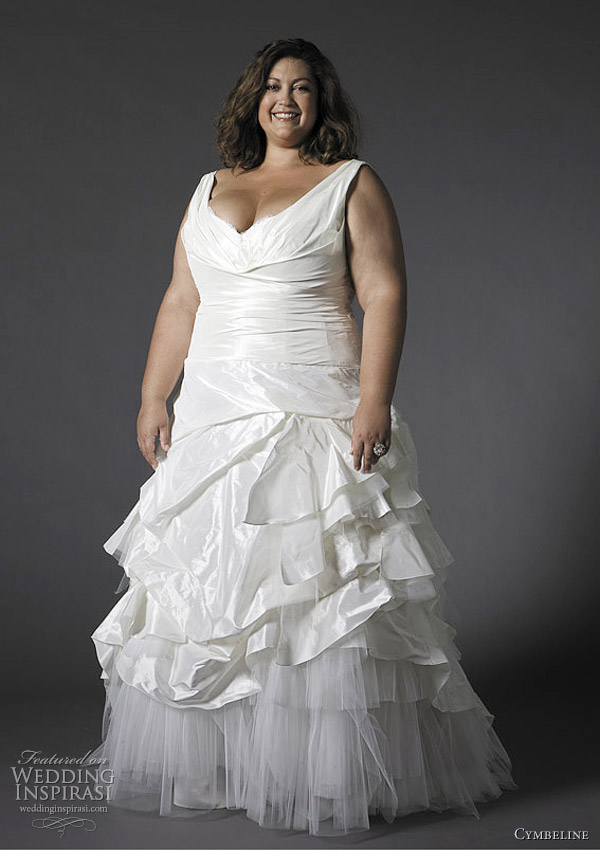 Frivole lace v-neck gown with wide sash.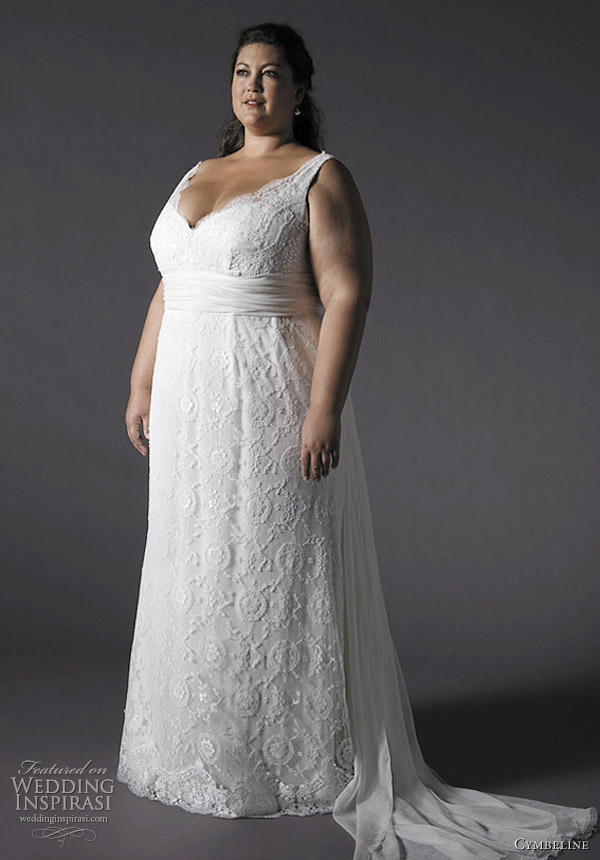 Flower long sleeve lace wedding dress reminiscent of Kate Middleton's.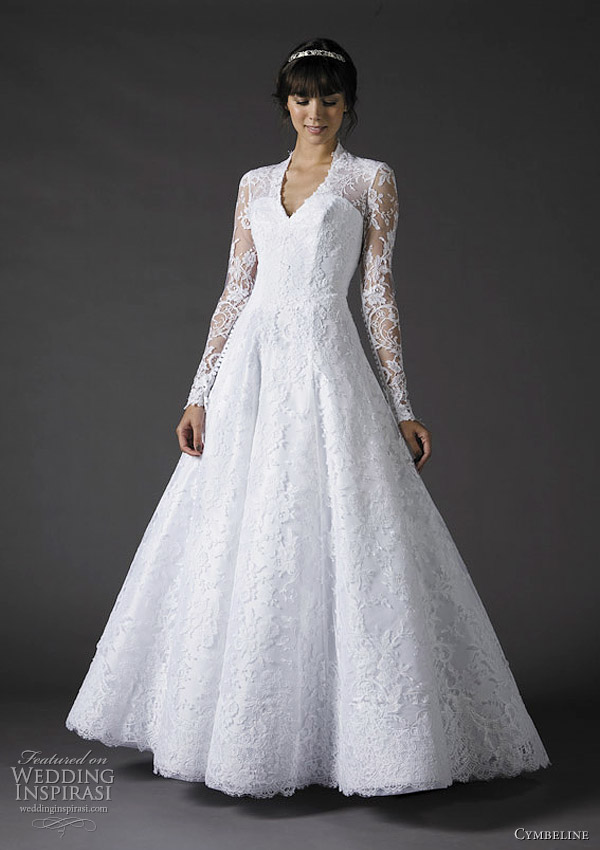 For details, prices and availability, visit Cymbeline.