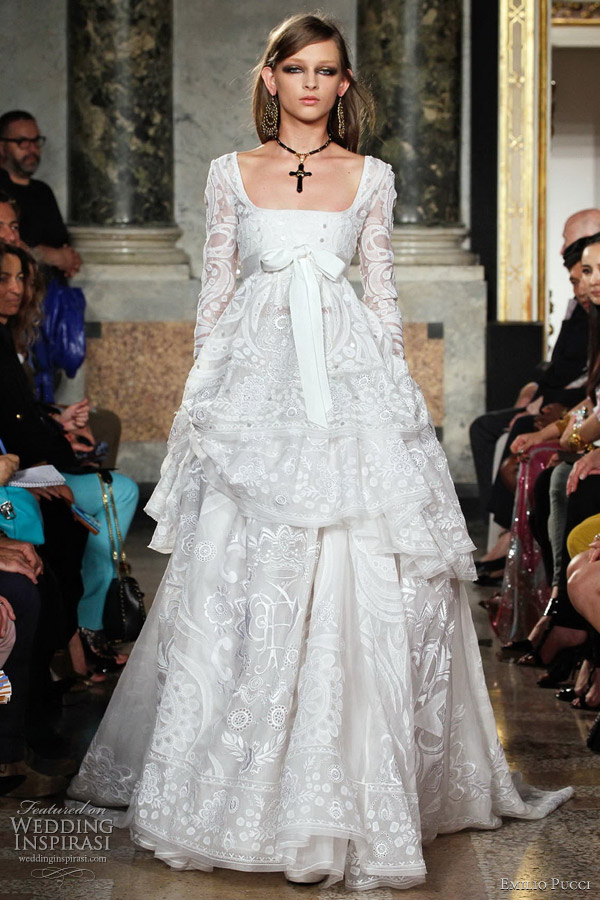 Our favorite looks from Emilio Pucci Spring/Summer 2012 ready-to-wear collection. Above, long sleeve empire waist ball gown — wouldn't this make for an utterly unique retro/boho chic wedding dress?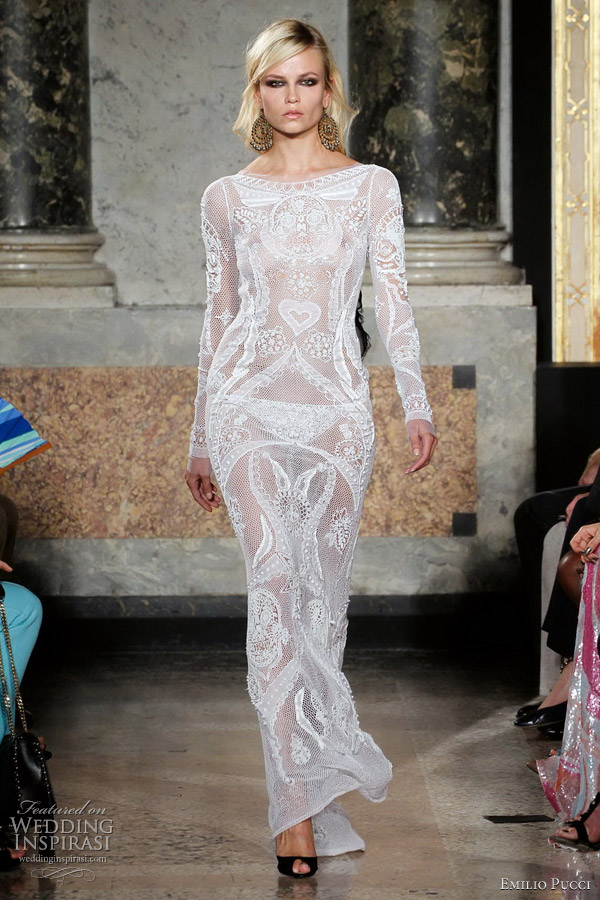 Cropped short sleeved top with wide band skirt.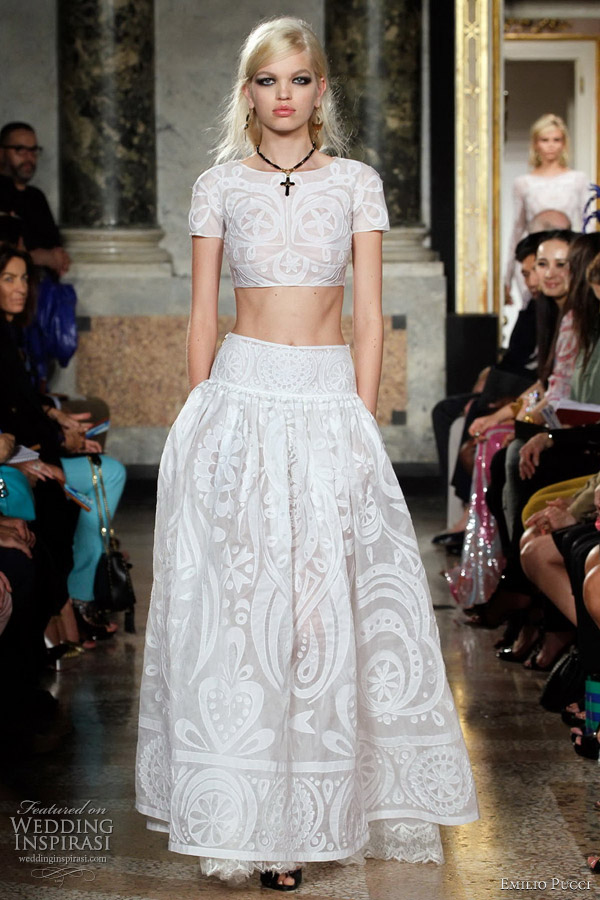 Black mullet dress with sheer long sleeves.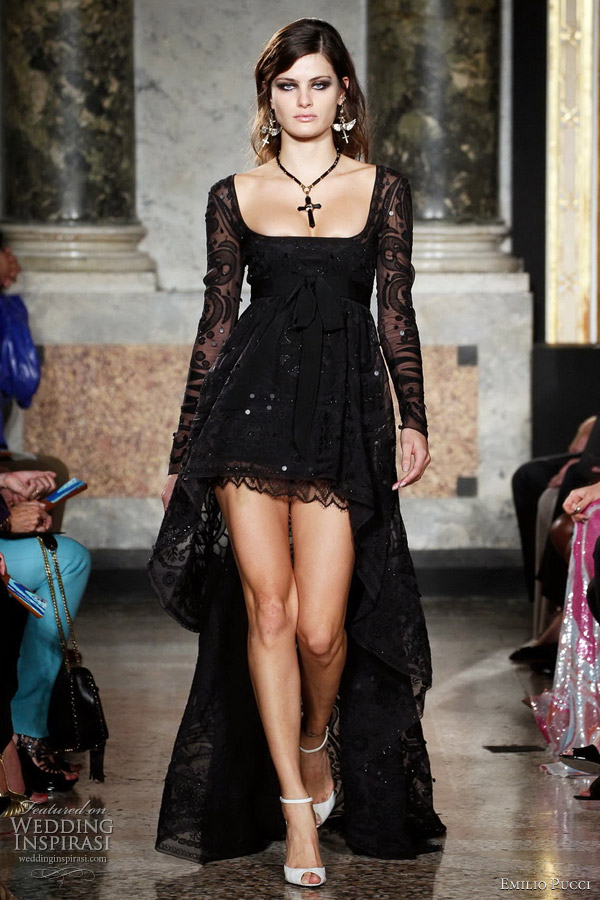 Midriff baring ensembles in black.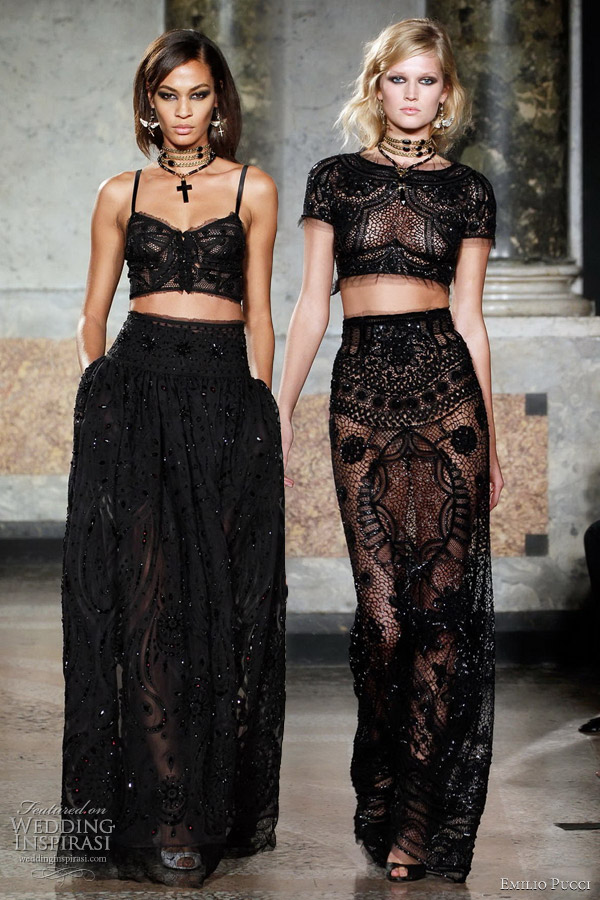 Burst of prints and colors on cropped peasant top + skirt combo and hanky hem dress.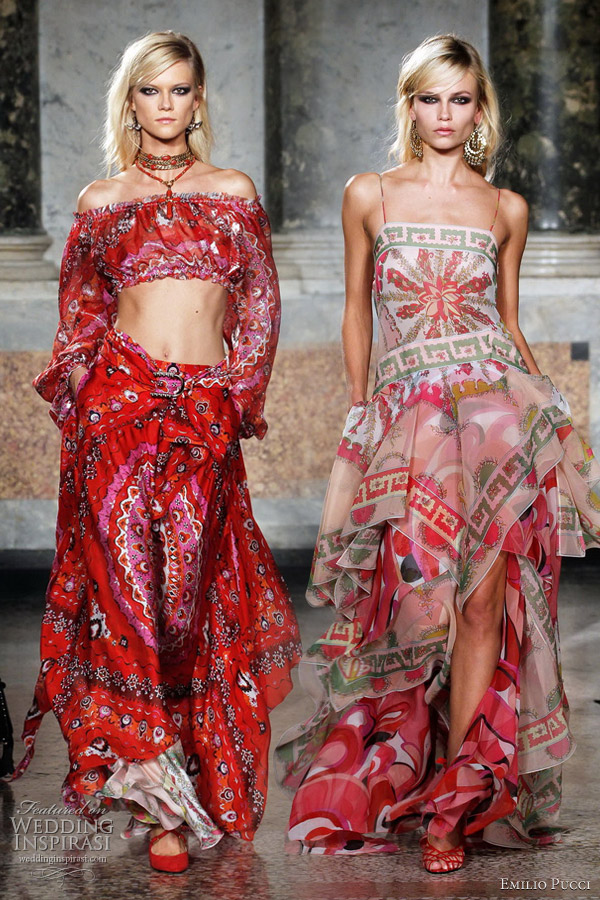 "Pucci archive prints are protagonists: mixed, matched and presented in a myriad of colours. They are also patched over dyed and embellished transcending the idea of the print. Reinvented in eyelet embroideries, organza appliquees, transparent devorées, the luxurious handicraft, of the Italian Maison, is for the haute bohemian. Embroideries of naive motifs, heart and cross trace patterns on transparent "resille" bases decorating the body like tattoos and giving a touch rock attitude to a romantic at heart." Below, Haute Gypsies -- eclectic mix of prints and lace.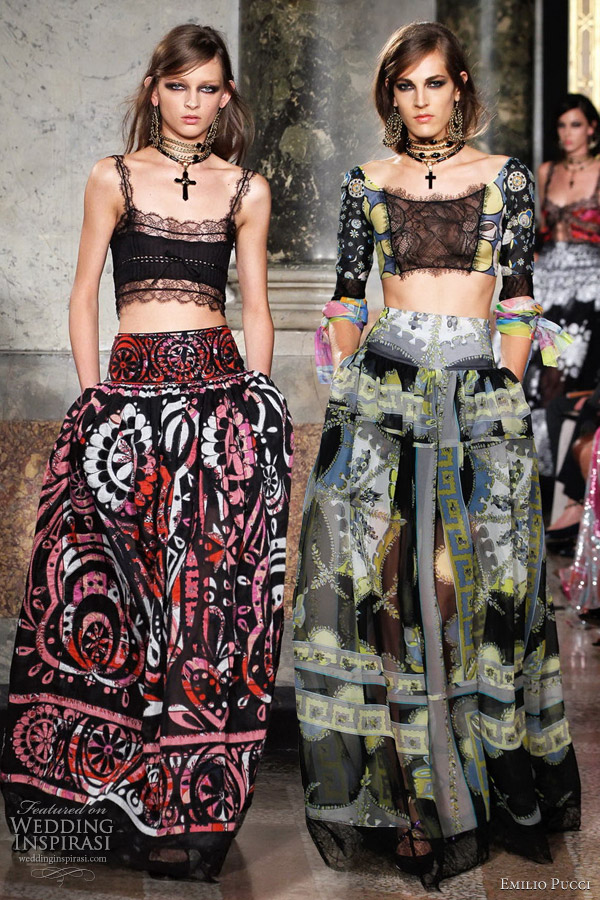 For details, prices and availability, visit Emilio Pucci.