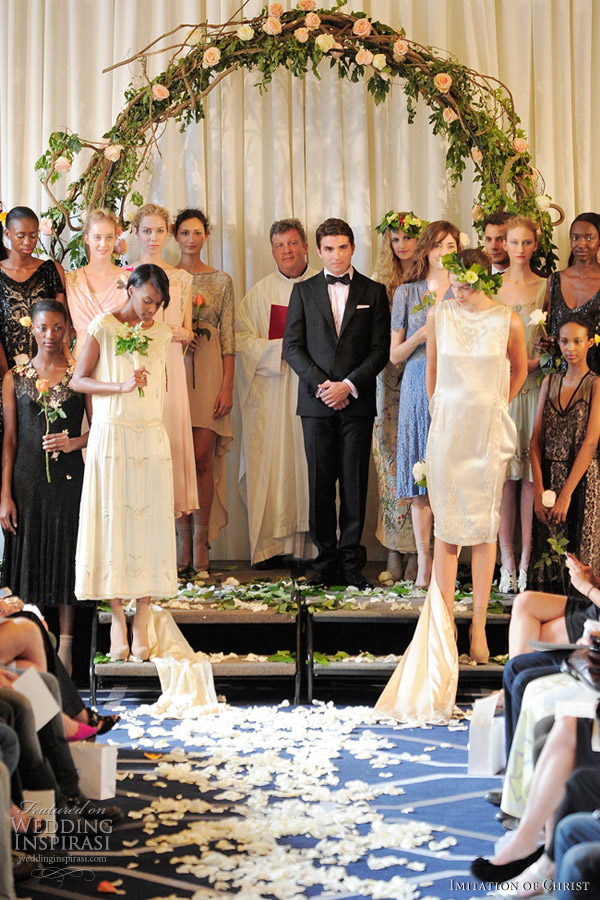 Tara Subkoff relaunched her Imitation of Christ label, Lydia Hearst got married. And there were many pretty party frocks at the Imitation of Christ Spring 2012 runway show/wedding. But wait! Did Hearst get married for real in front of the fashion audience? Nah. Miles Fisher tweeted "Was busy this week at Fashion Week. No, it was not a real wedding, but I should be so lucky with the lovely @lhearst!"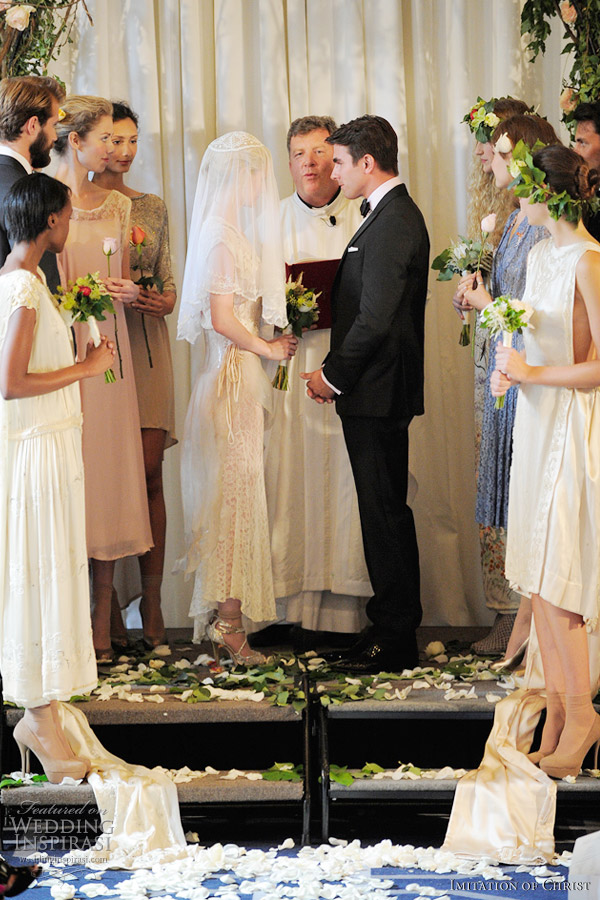 Here comes the bride and groom, all dressed in Imitation. Lydia and Miles do make a cute couple and their "wedding" an interesting concept for a runway show. Do you like the lace wedding dress?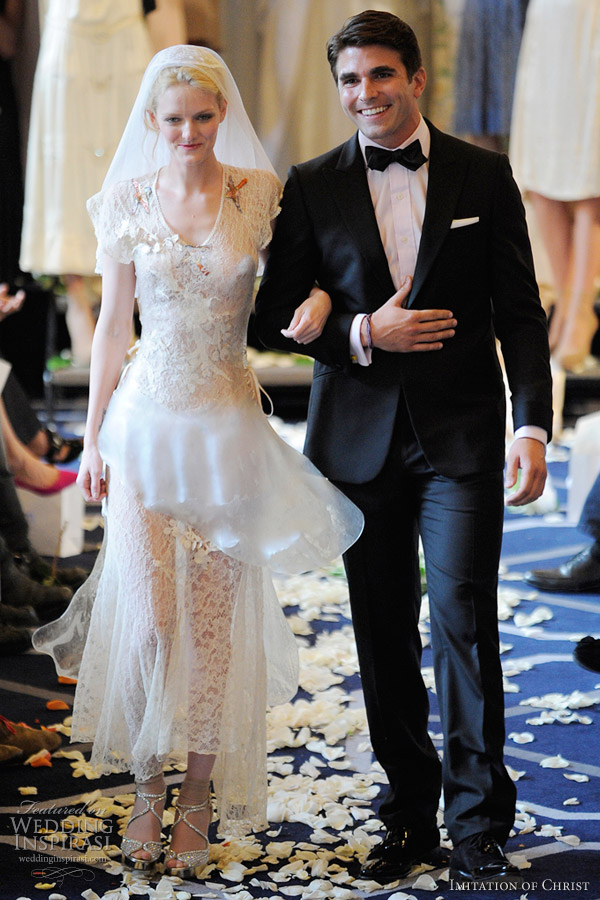 Pretty bridesmaids dresses with a bohemian feel.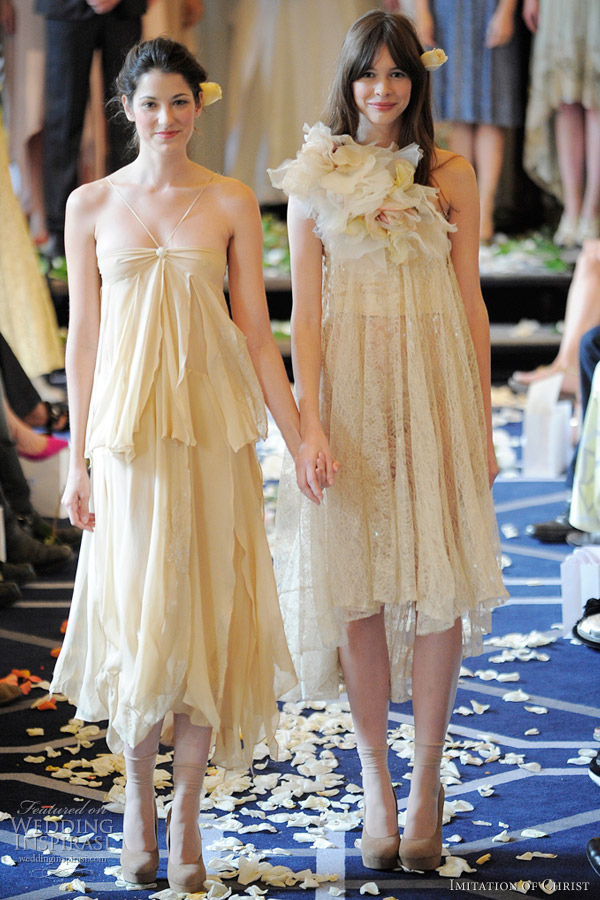 More dresses after the jump.
The dress on the left would make a beautiful bridal gown too.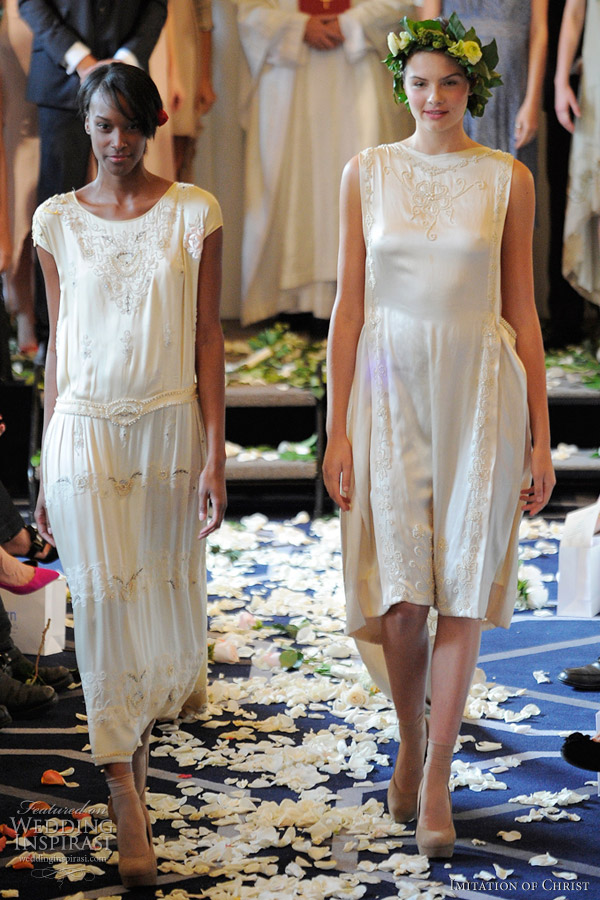 And now, presenting the well-dressed the wedding guests! Love the powder blue lace dress.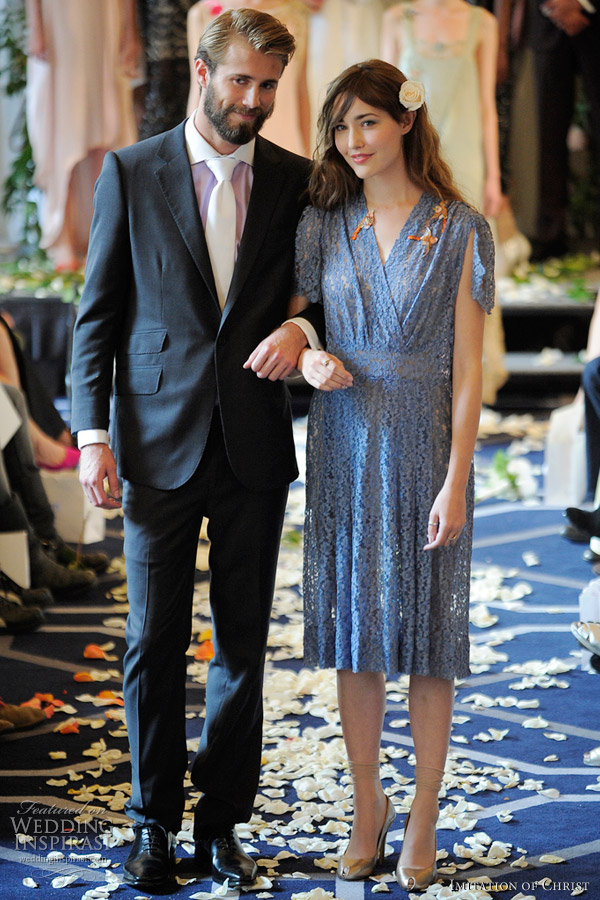 Appliqued flowers feature heavily in this collection.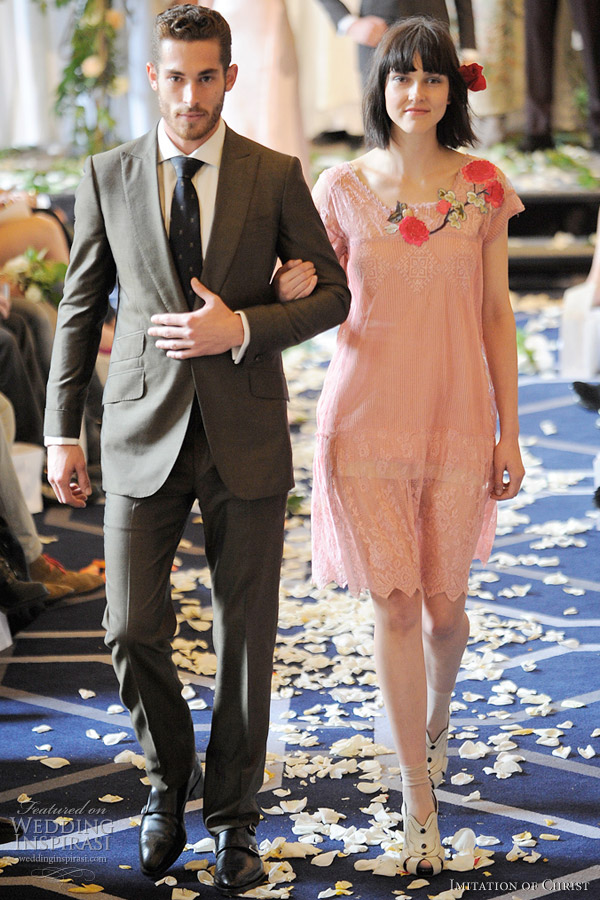 The light blue dress with orange detail is charming.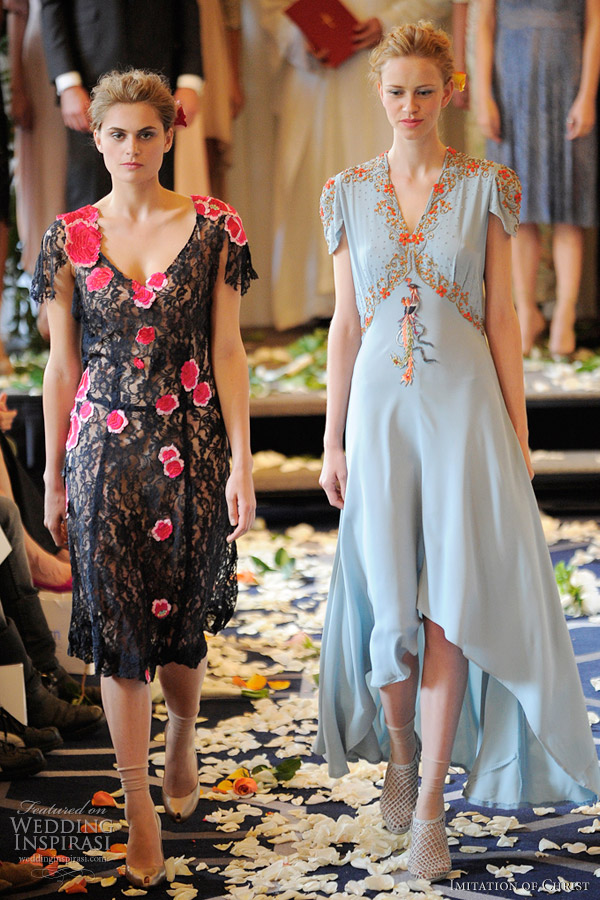 Short lace dresses.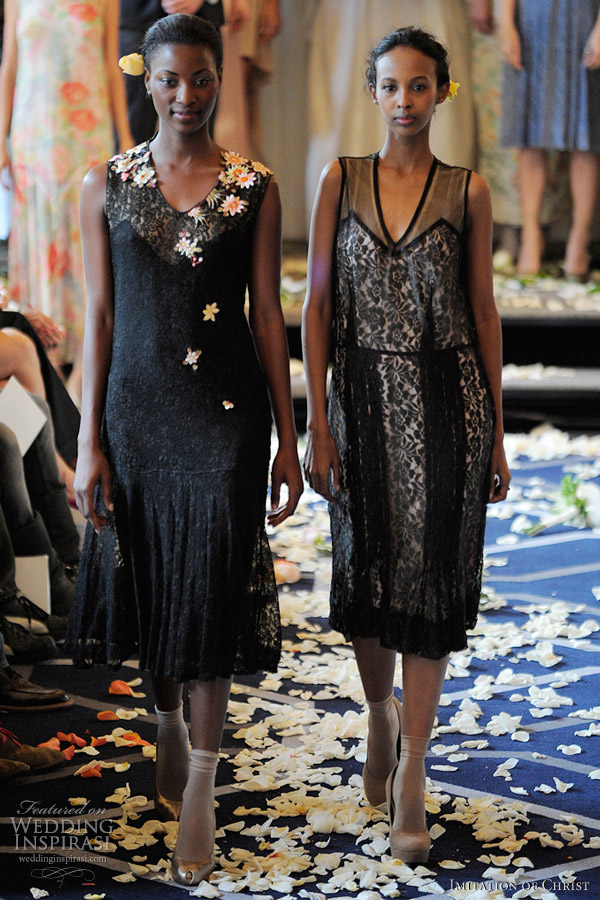 Guys, do you like the extra pocket on your blazer?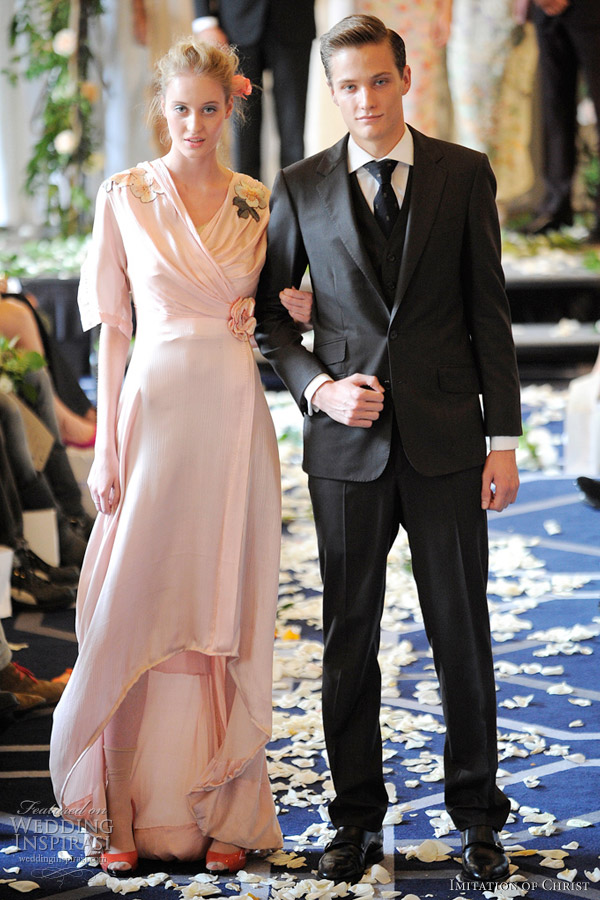 For details, availability and price, visit the website.