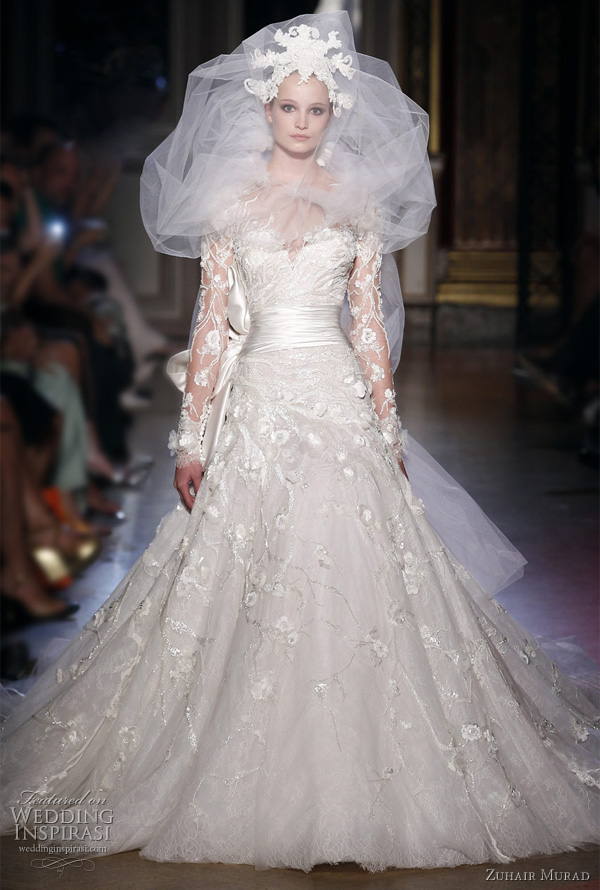 Once again, couture looks to the Far East for inspiration. Zuhair Murad Fall/Winter 2011-2012 couture collection was inspired by the Chinese Empress Wu Zetian (武则天), who interrupted the illustrious Tang Dynasty (唐朝) through the founding of her own dynasty, the Second Zhou (武周). Above, long sleeve wedding dress with wide sash. Below, one-shoulder ball gown with cherry blossom embroidery.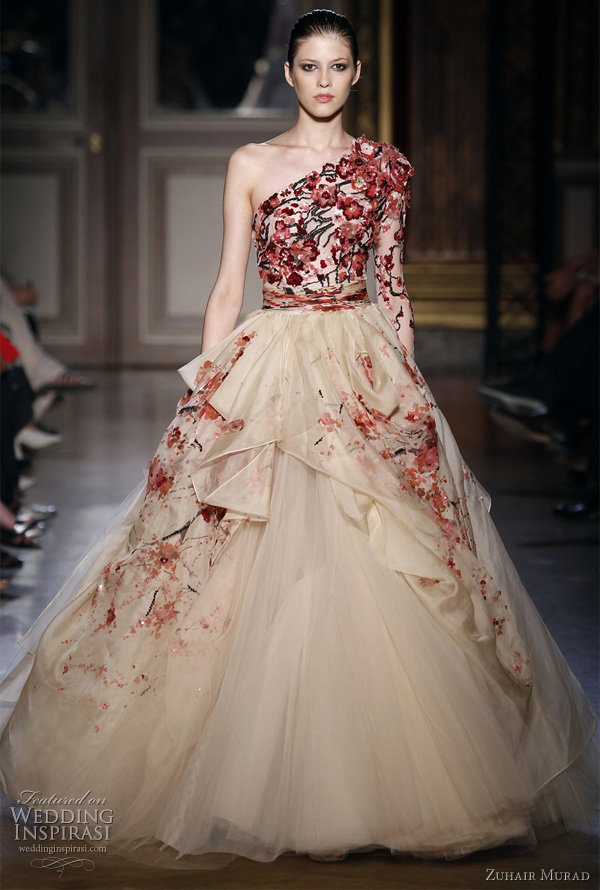 "Wu Zetian, the unique Emperatrice to ever rule over China was renowned for her remarkable beauty whilst ruling with an iron fist. Powerful and eccentric, she kept a male harem and excelled in the arts. It is once again, a woman of character that sets the tone for Zuhair Murad's collection."
The exquisite dresses from this collection feature intricate knotting details, mandarin collars, foliage embroideries of bamboo shoots, cherry blossoms and love birds.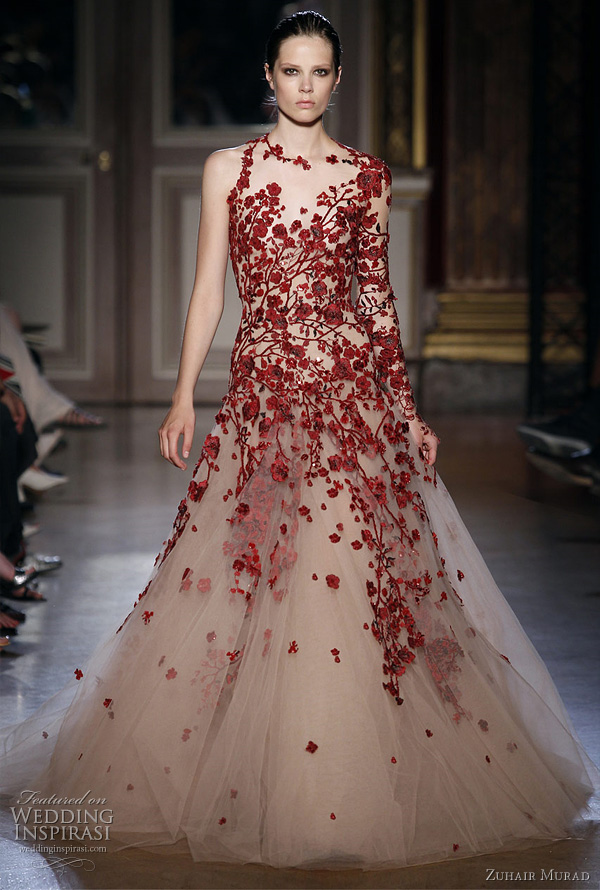 The color palette for this collection — jade green, carmen red, violet and black — also draws its richnesss from the traditions at the height of the Tang Dynasty.
Red alert — lots of beautiful gowns in luscious reds.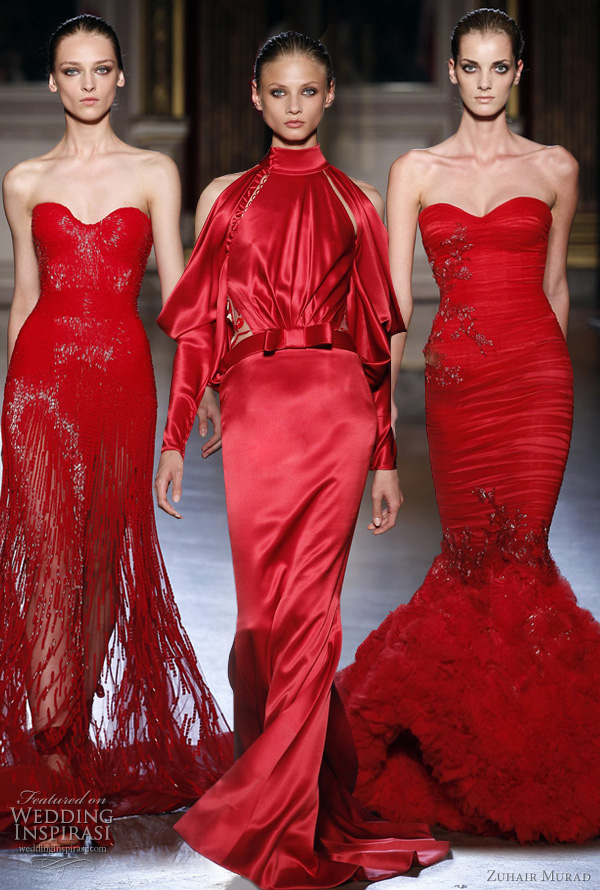 More gorgeous gowns after the jump. Click Read More to continue.
Strapless gown with large bow at the waist.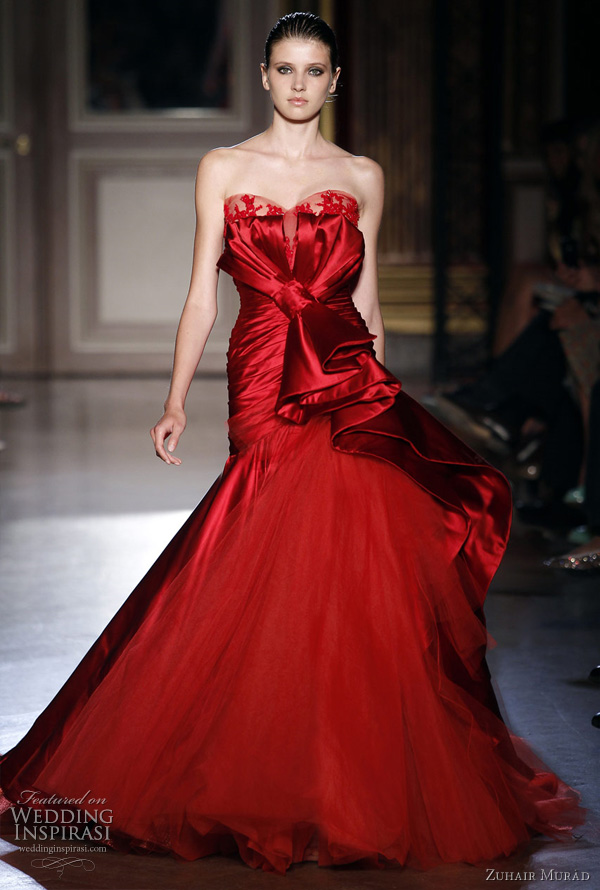 The Tang dynasty exerted a powerful cultural influence over China's neighboring countries such as Japan and Korea. It is said that elements we now readily associate with the Japanese -- kimono dress, obi belt and boro textiles -- can be traced to influences from this period.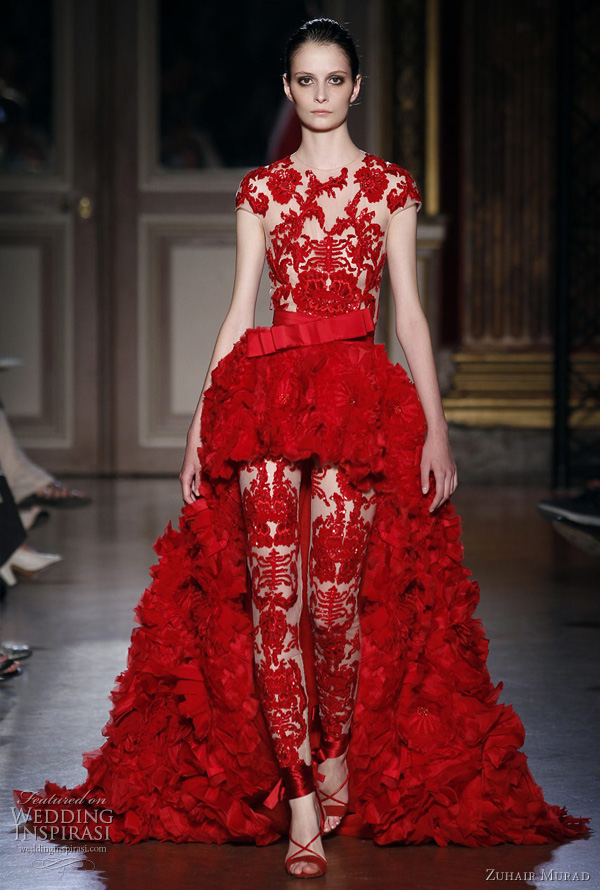 Violet short to long dress with cutout detail, waist accented with obi sash.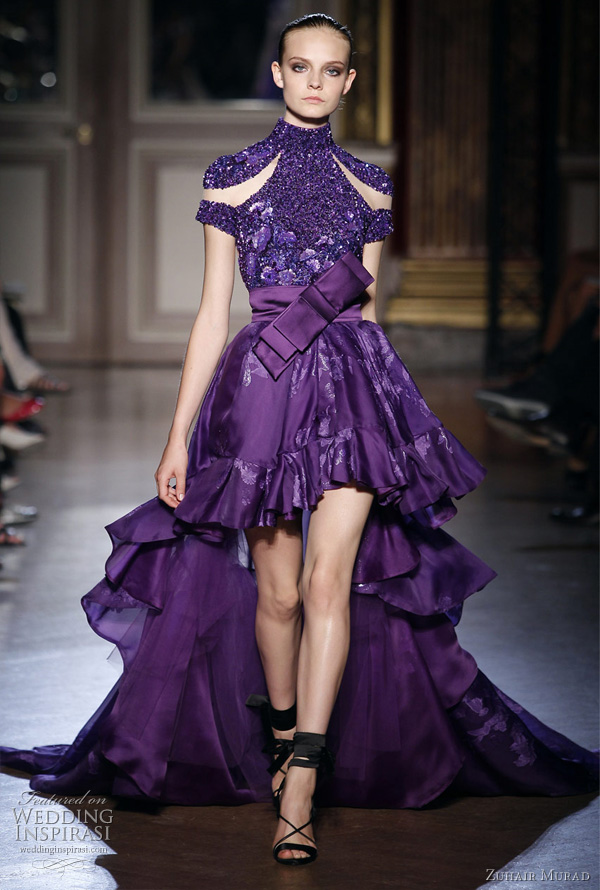 Regal purple strapless evening dress with pleated neckline.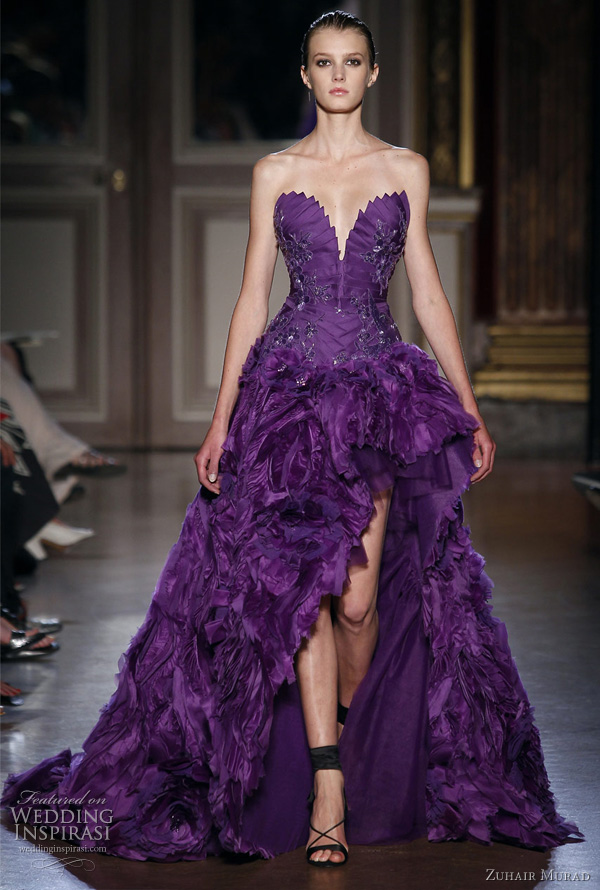 Deep green gown with illusion top.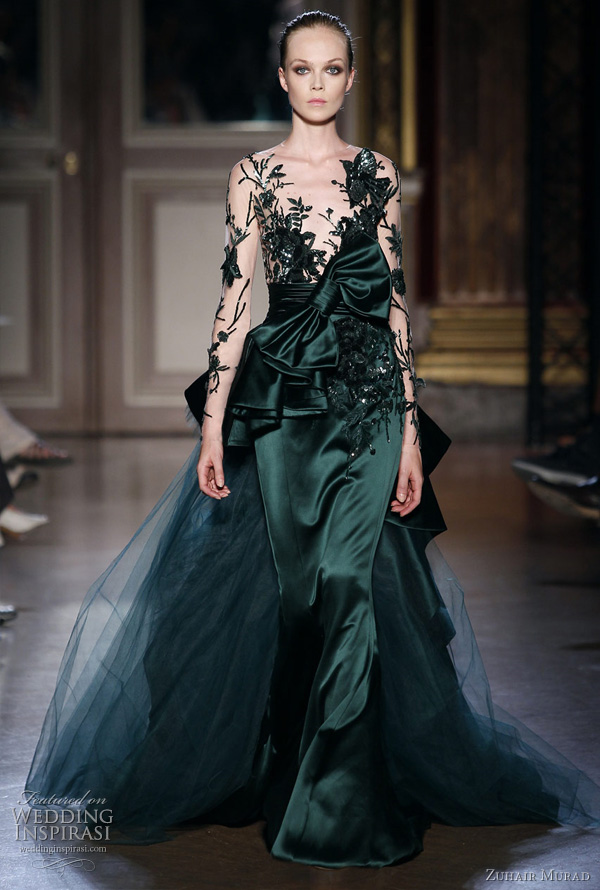 These gowns feature floor length kimono sleeves.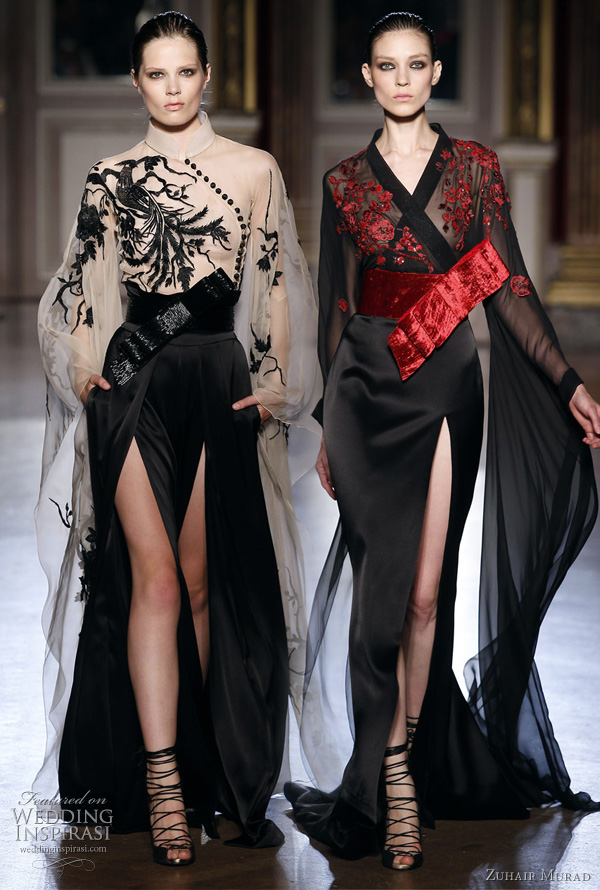 Jewel tones -- one-sleeve shimmery jadeite green gown and deep red long sleeve dress.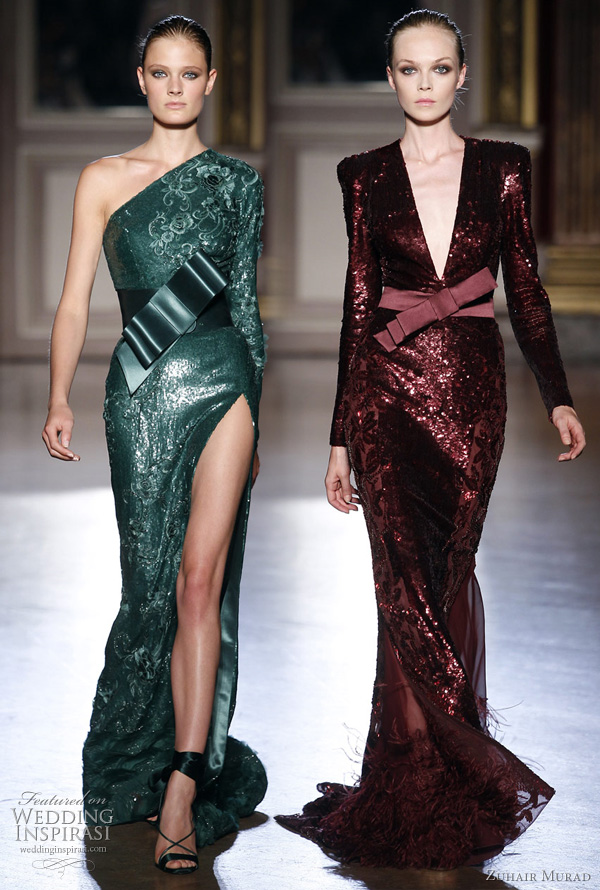 Gold dresses -- strapless and high collar with cap sleeve.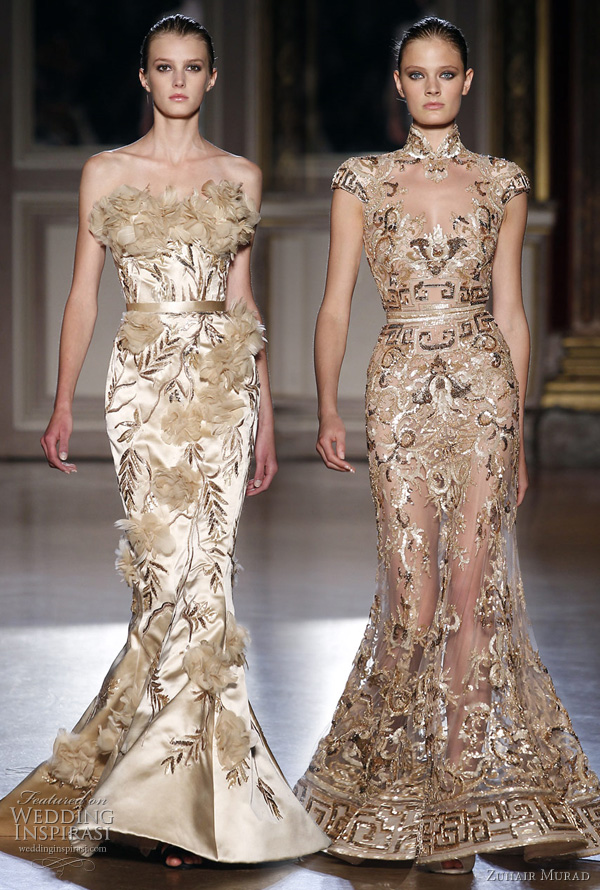 High collar -- black velvet gown with long sleeves and black on sheer nude number.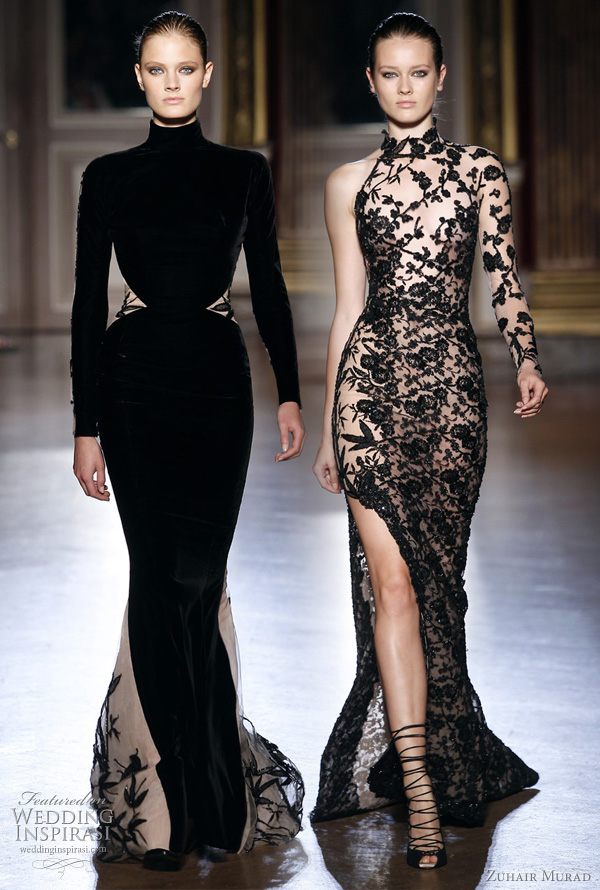 Short dresses in the style of long sleeved qipaos.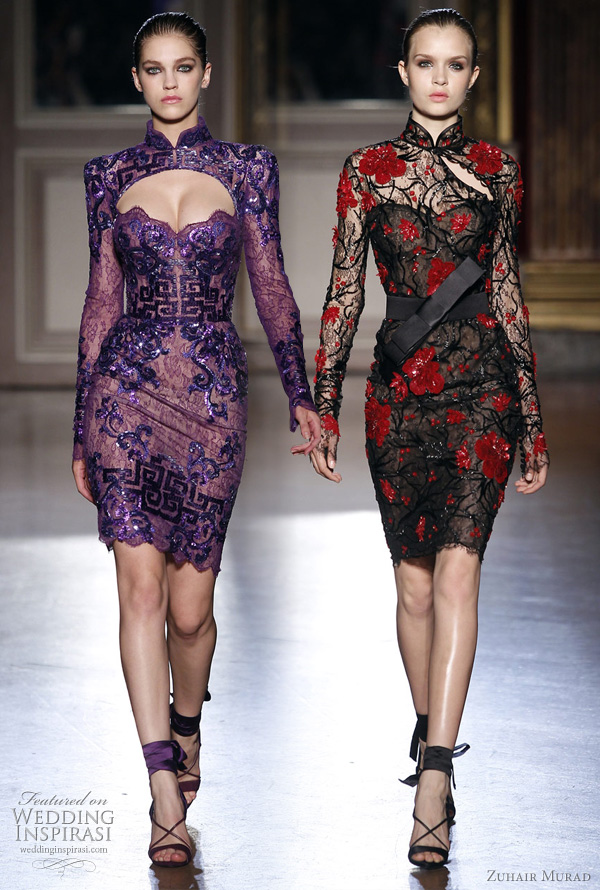 For details, availability and pricing, visit the website.