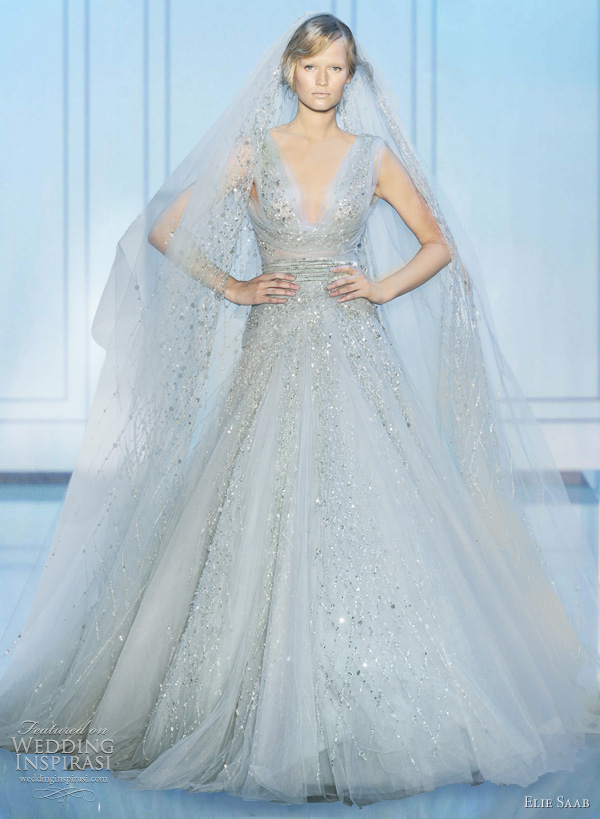 A roundup of some of the prettiest, wedding-worthy gowns from Elie Saab Fall 2011-2012 haute couture collection. Above, icy blue wedding dress featuring tulle embroidered with sequins, V neckline, draped chest, velvet and sequined belt and embroidered veil. Beautiful! Below, full length chiffon gown with crystal embroidered bodice.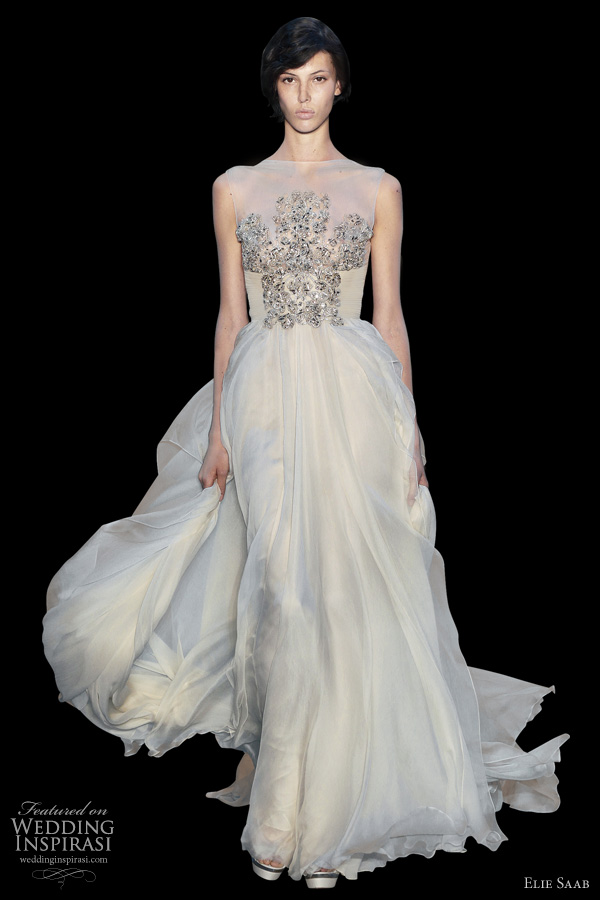 V-neckline quartz tulle gown with butterfly sleeves embroidered with velvet spots and sequins, draped band on the waist, velvet belt.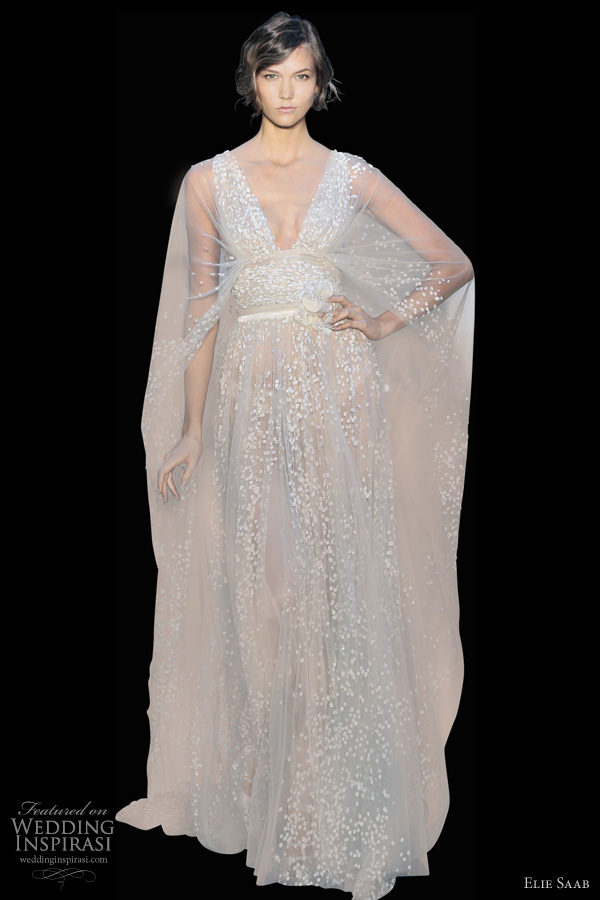 Ice blue chiffon dress; strapless nude chiffon gown with ribbed chest, embroidered with sequin lines, velvet belt with a brooch accents the waist.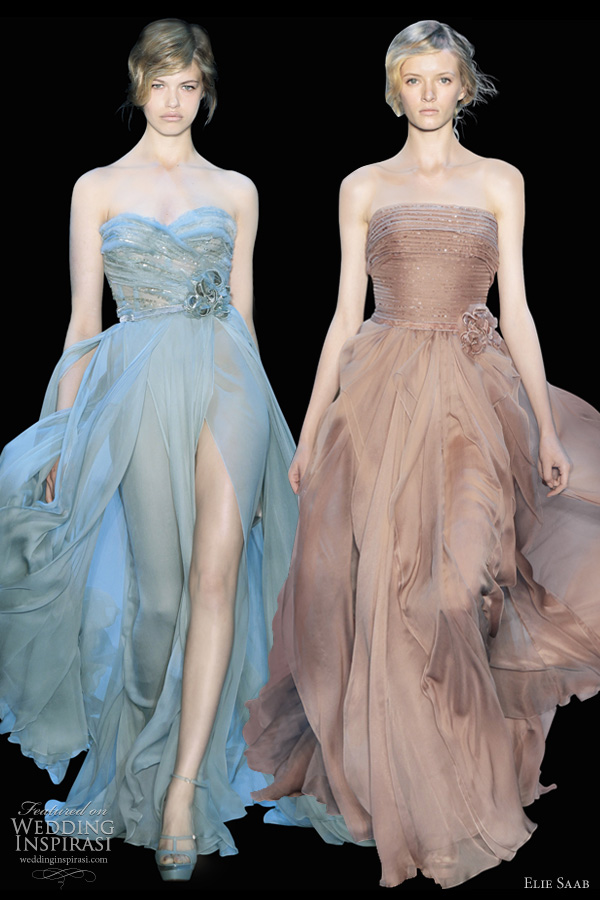 More beautiful Elie Saab gowns after the jump. Click Read More to continue.
Quartz color gowns — strapless tulle dress with embroidered velvet spots and sequins; boat neck short sleeve dress embroidered with shaded off pearls and sequins; butterfly sleeves tulle gown.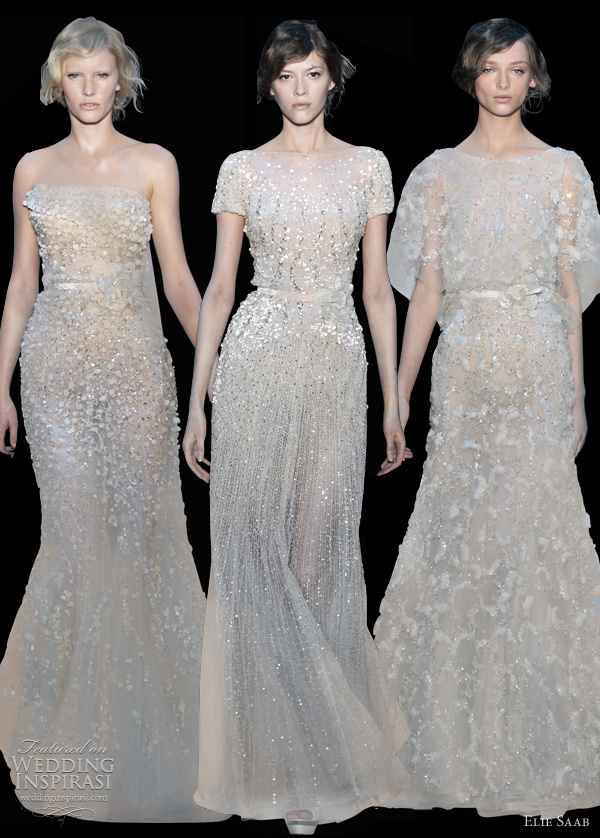 Nude tulle V-neck gown with loose short sleeves, embroidered with sequins and velvet spots; quartz gown embroidered with pearls featuring boat neck, long tight sleeves, draped band on the waist and velvet belt with brooch and a slit; nude lace gown with boat neck, cap sleeves and skirt bottom of tulle embroidered with chiffon.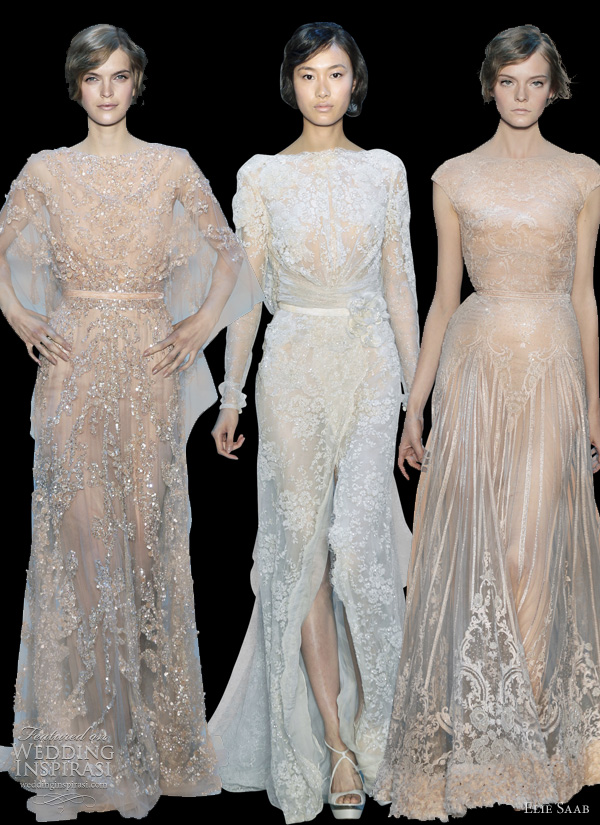 Icy blue gowns -- long sleeved, v-neck dress embroidered with ice blue sequins; draped tulle gown with velvet belt; long sleeve tulle gown embroidered with sequins.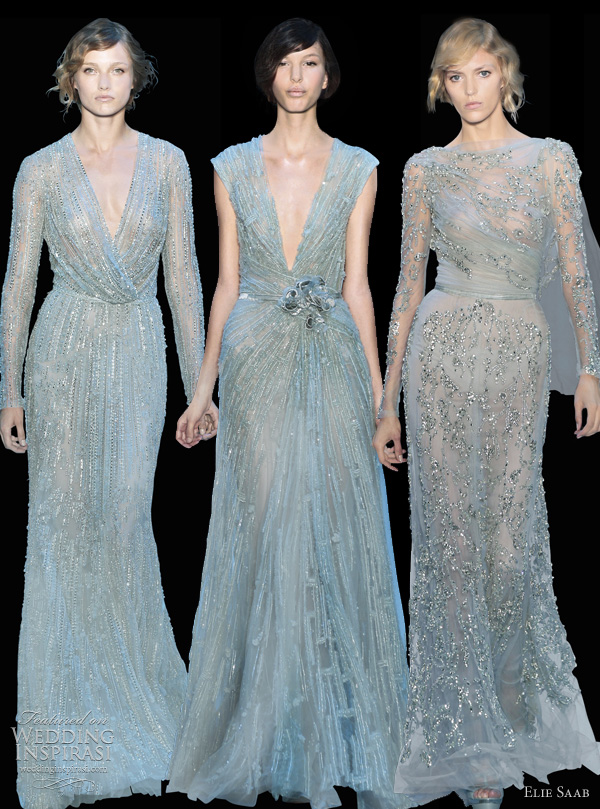 Sparkly nude gowns -- crepe georgette short sleeve blouson dress adorned with sequins; long sleeve boat neck gown entirely embroidered with sequins on chiffon base, sequin embroidered tulle gown with draped tail fixed on the shoulder.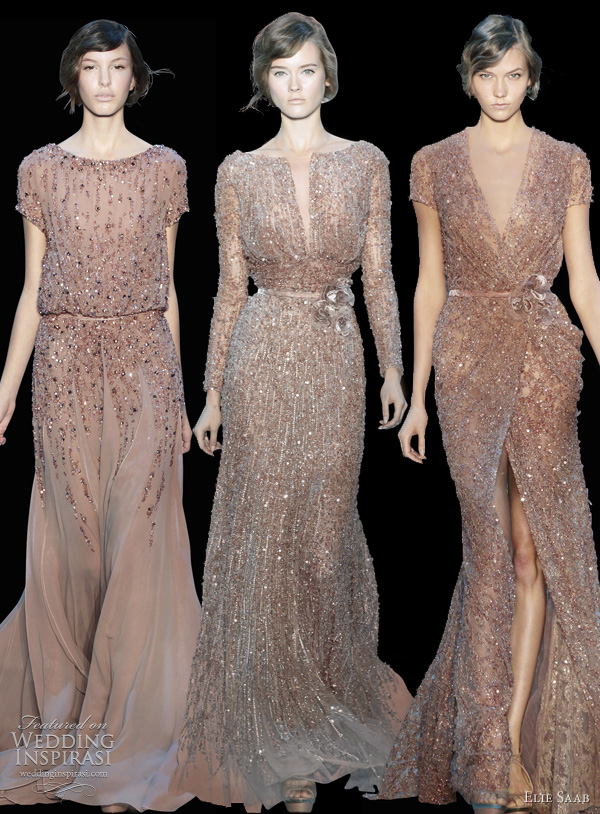 Short dresses -- sleeveless knee-length tulle dress featuring embroidered velvet spots; knee-length sequined base dress, featuring draped chest and v-neckline covered with tulle, back and shoulders embroidered with Swarovski crystals; ensemble of long sleeve top with buttefly effect, made with different embroidered laces and light and sheer skirt accented with velvet belt and brooch.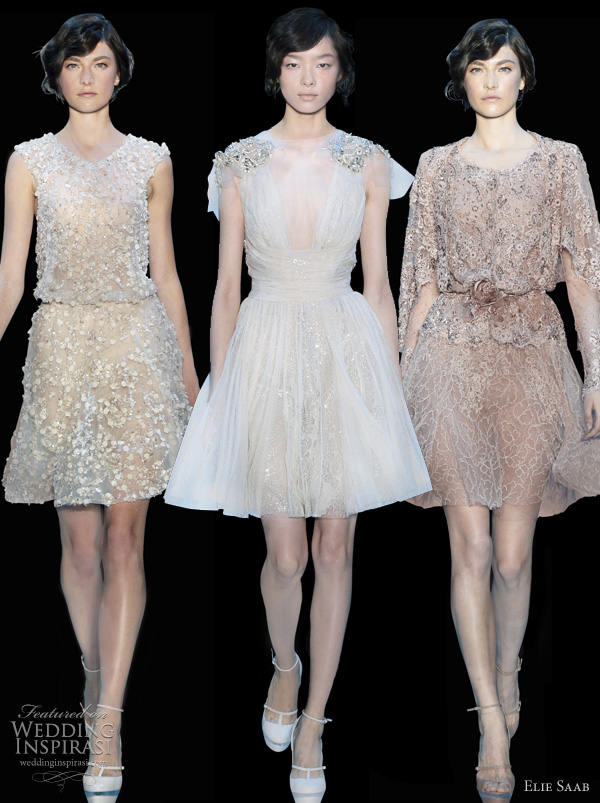 For details, availability and prices for this collection, visit the website.