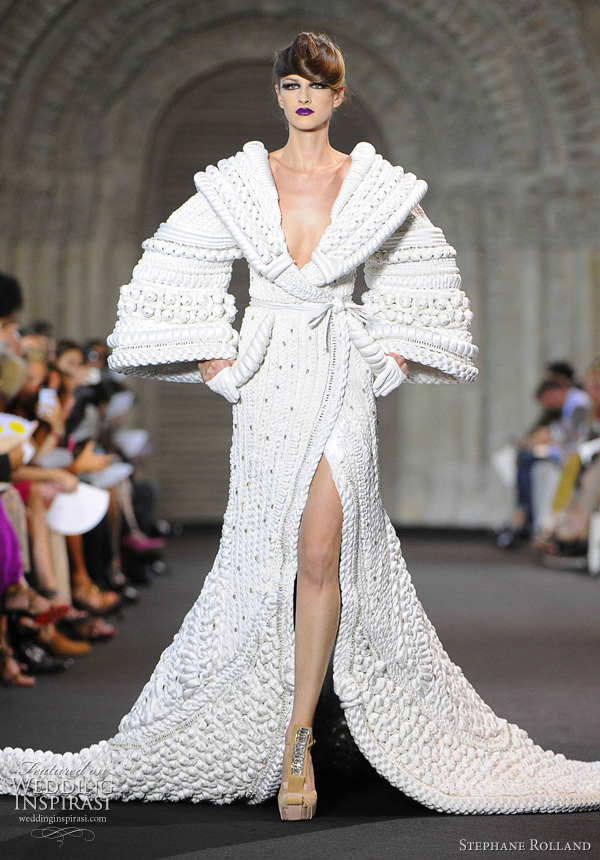 To start the week on a  high fashion note, we pick some of our favorite looks from Stephane Rolland Fall 2011 couture collection. Lots of smart, structured looks in this East Asian-inspired collection. Above, The Bride — white silk weaving "Hanfu" coat dotted with crystals. Han fu (汉服) refers to traditional ancient Han Chinese clothing and it's interesting to see a modern interpretation on the runway. Below, Black satin and gazar kimono vest on white crepeline draped skirt.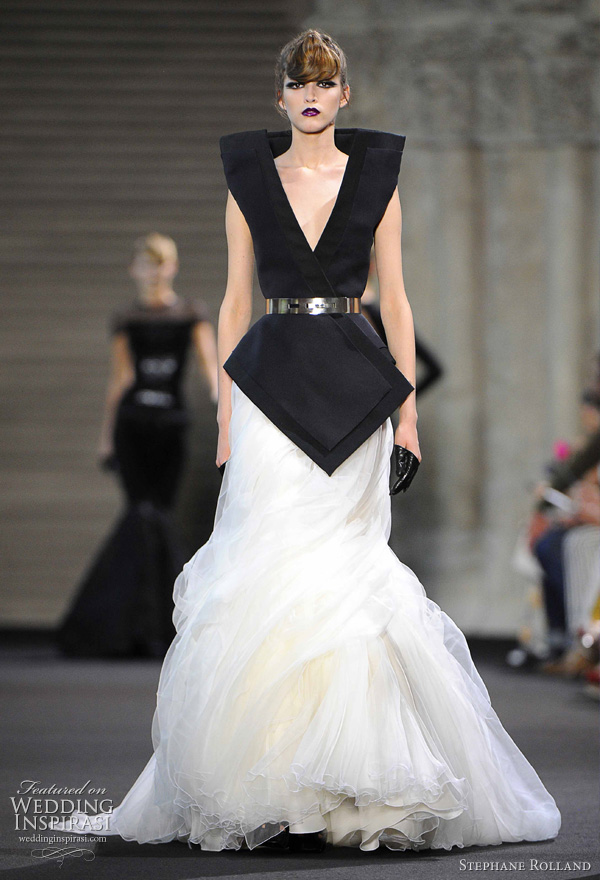 Black gazar and white crepe mousse kimono dress with origami embroidery; draped white gazar bustier and black velvet sheath dress.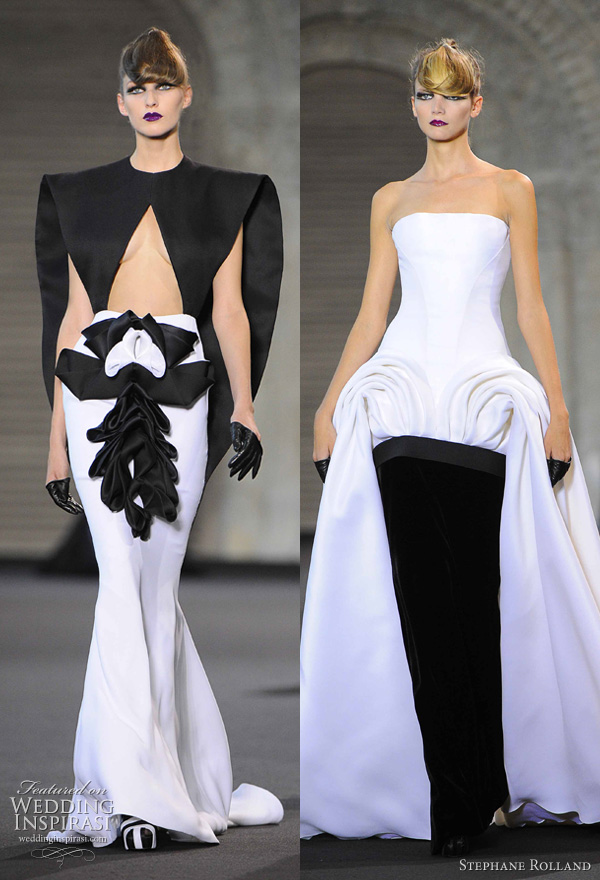 Dipped and splashed — crystal knitted jumper dress with black painted satin; buttercup and black origami embroidered handpainted jersey jumper dress.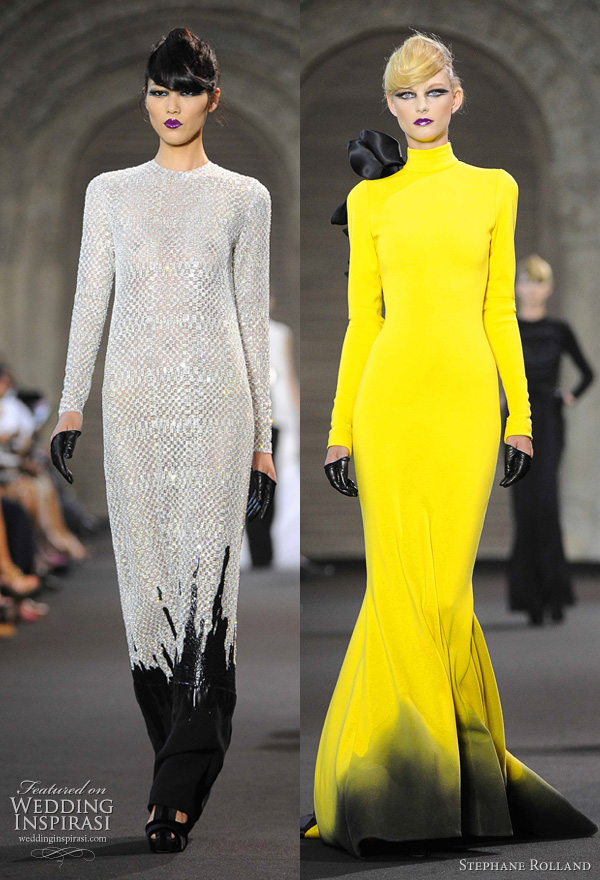 Draped sand crepe mouse dress with black chopsticks laquered lapels; long foundation jersey jumper dress with black origami embroidery.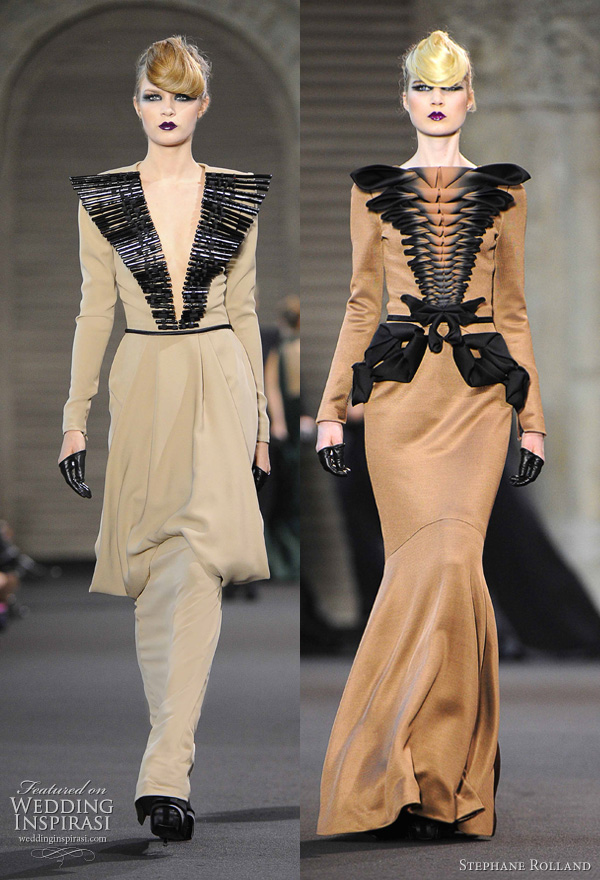 Black origami embroidered organza and jersey dress, jersey dress with black satin kimono belts layers.
For details, availability and prices , visit the website.