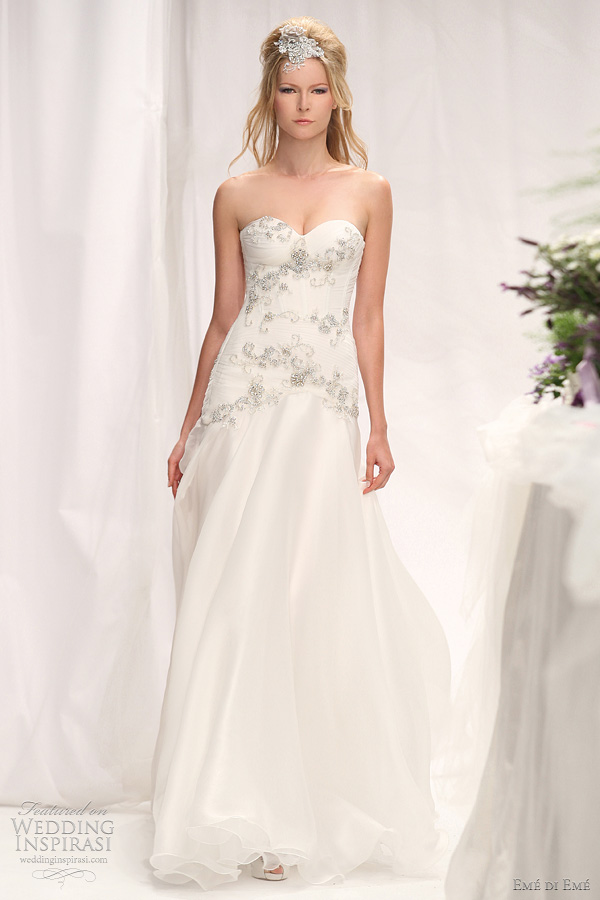 While the 2011 Emé di Emé collection revolved around Love and the color red, the newest collection centers around the Provencal atmosphere and the color purple. "A wedding in an immense lavender field moved by a soft breeze on the Provencal hills", is the picture painted for Emé di Emé Spring/Summer 2012 collection, and it is indeed a pretty collection, with delicate, feminine touches. Above, Catania gown with crystal embroidered bodice; below, Don ball gown featuring boned corset bodice and tulle skirt highlighted by crystals at the waist.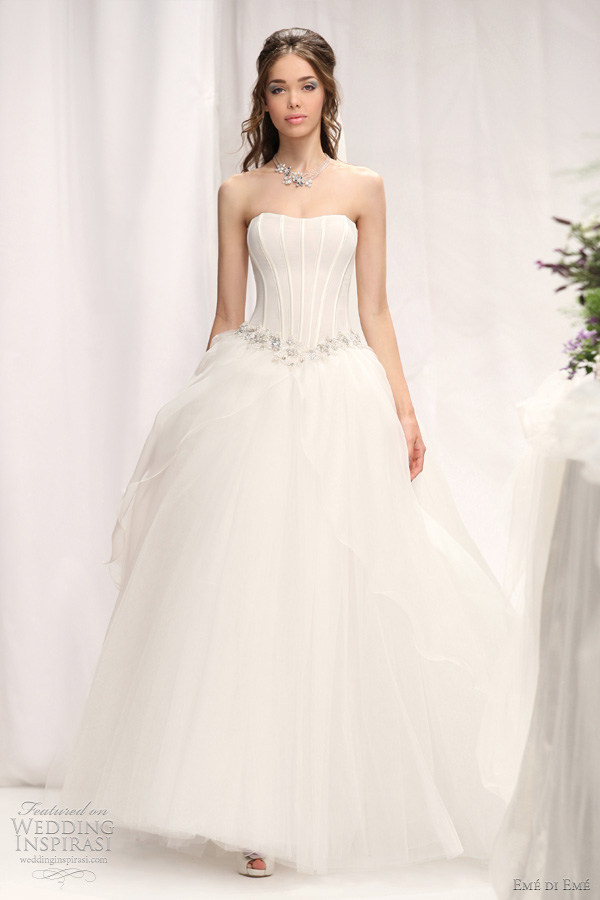 Molfetta strapless gown with lavender crystal embroidered bodice and gathered tulle skirt.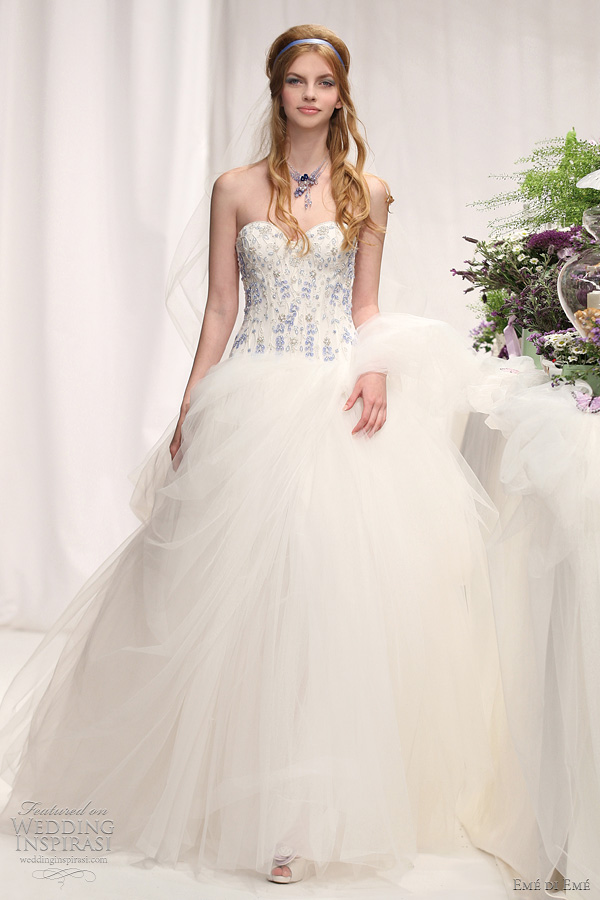 Do you like the casual bridal hairstyles on the models? The hairstyles are inspired by the icon of French beauty, Brigette Bardot — long loose hair adorned with head bands of woven flowers and small ribbons to match the gowns. Below, Anittle tulle ball gown.
Cerea A-line gown with pleated bodice adorned with crystal accents.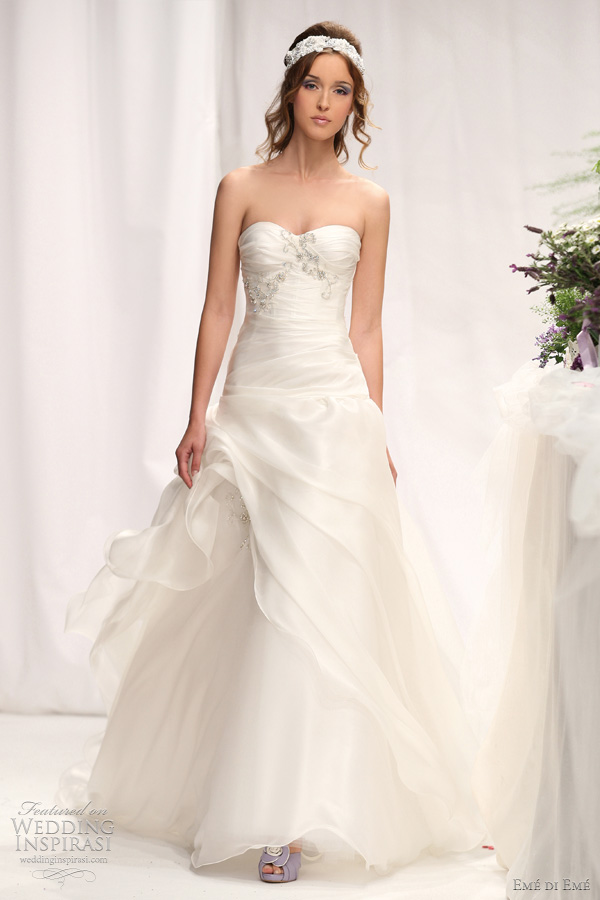 Sheaths and mermaid silhouettes -- Gorizia, Bene and Selva wedding dresses with purple sashes.
For the bride who loves a country-chic style -- lavender and wisteria combined with ruby red or dark purple presented on silk organzas and tulle. Below, Melfi A-line gown with bodice of lavender crystal embroidery, Teora floral printed gown and matching hat.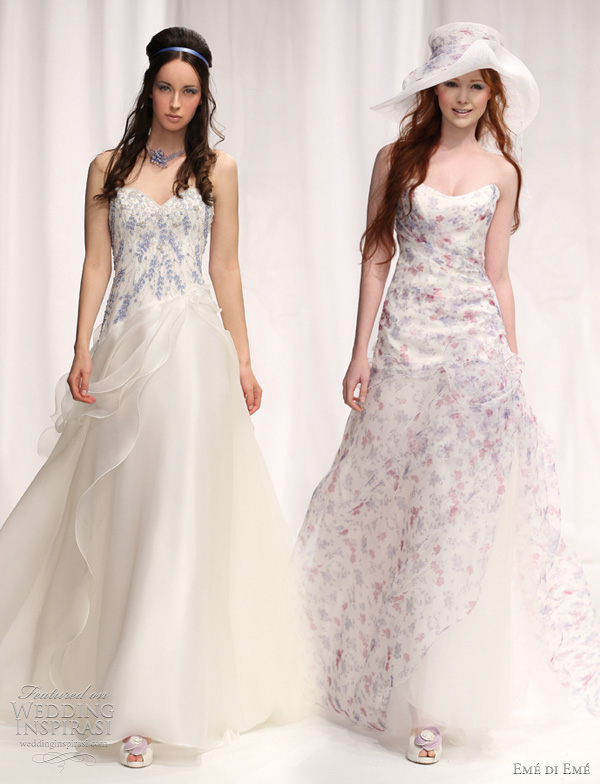 A selection of mullet (short to long) wedding dresses  -- Adriatic, Corsica and Bologna. Love the shoes too!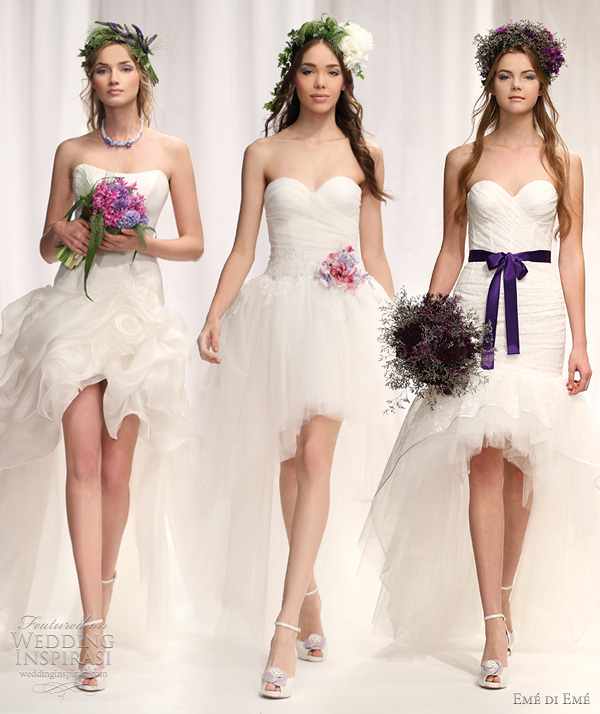 For details, availability and prices of these wedding dresses, click here.