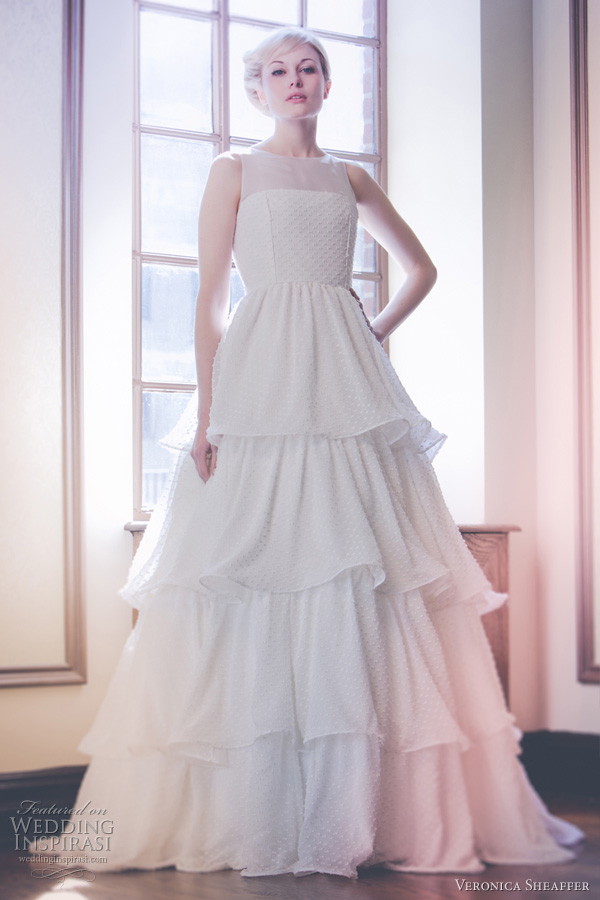 These gorgeous wedding dresses are from Veronica Sheaffer's Fall 2011 bridal collection. This collection marries "old-fashioned sweetness with modern individuality" and is the Chicago designer's first luxury bridal collection. Above, Gardenia gown; below Tulipe dress.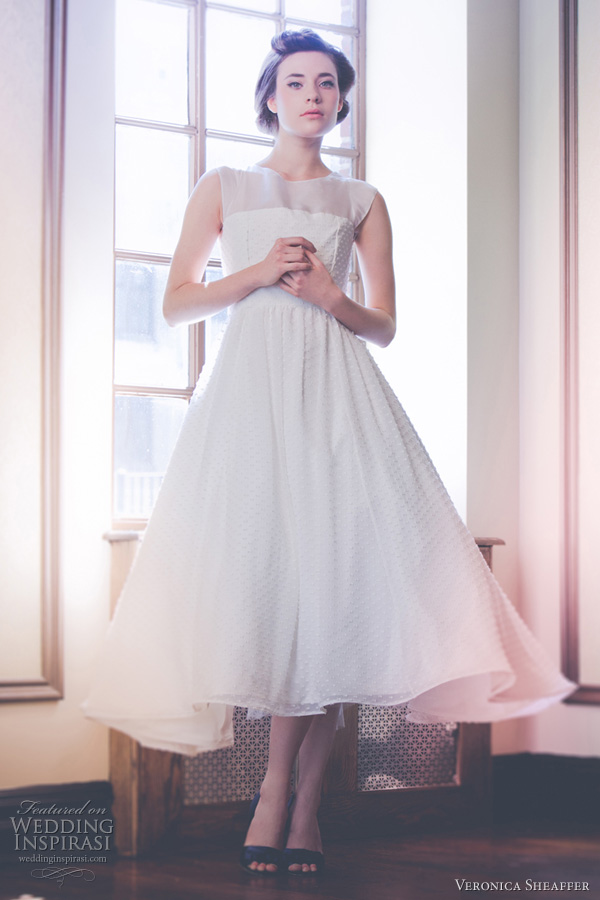 Lierre column gown using Swiss Dot fabric, one of the defining features of the Fall 2011 collection.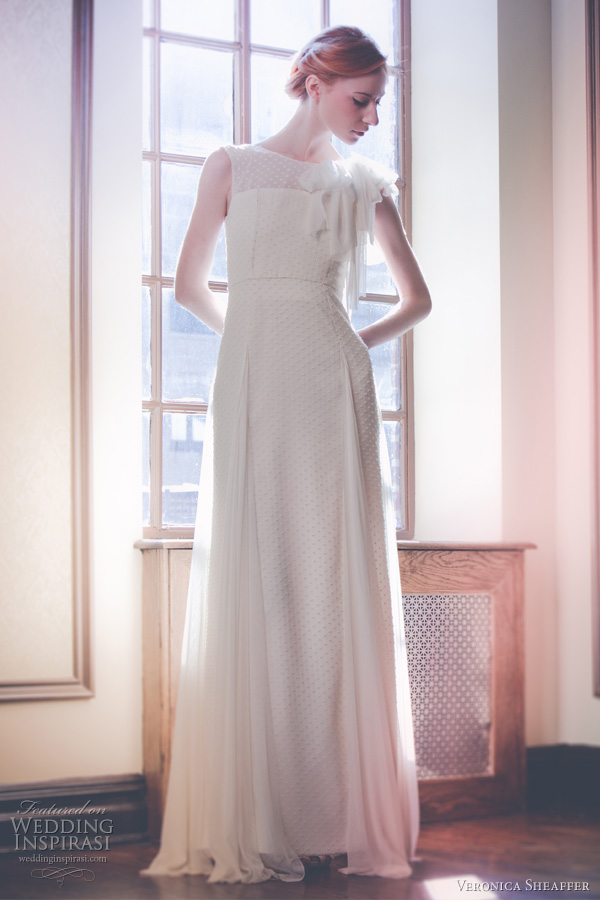 Satin cocktail dress with ruffled accent along the illusion neckline, another cornerstone of the collection.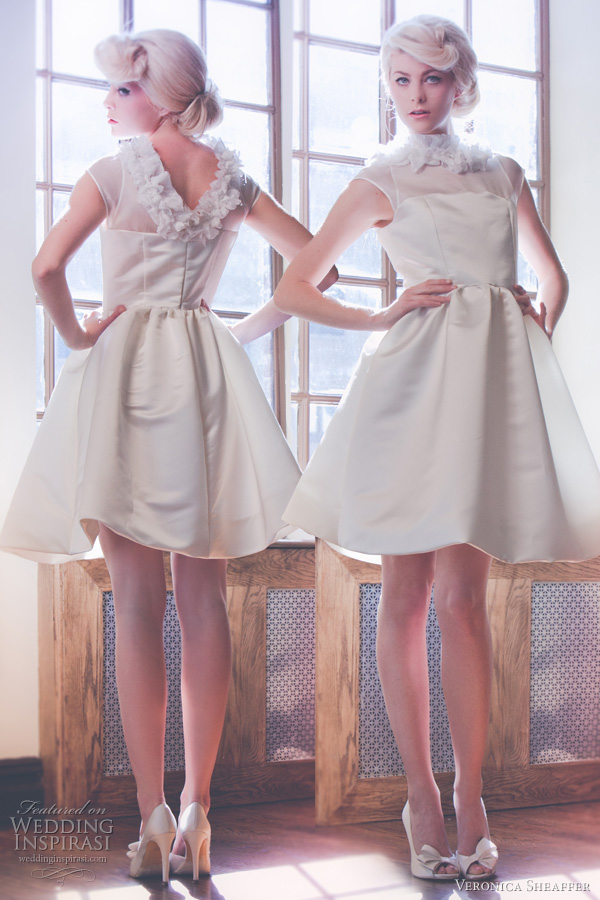 This collection also includes hand-stitched accessories, like this beautiful Velvet Blossom silk gauze headband adorned with freshwater pearls.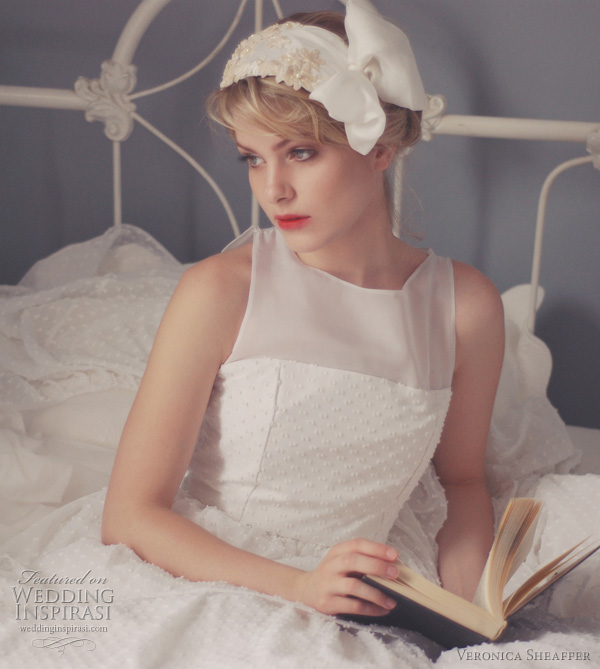 Candytuft silk tulle veil featuring headband of asymmetrical bows of pleated and folded silk taffeta.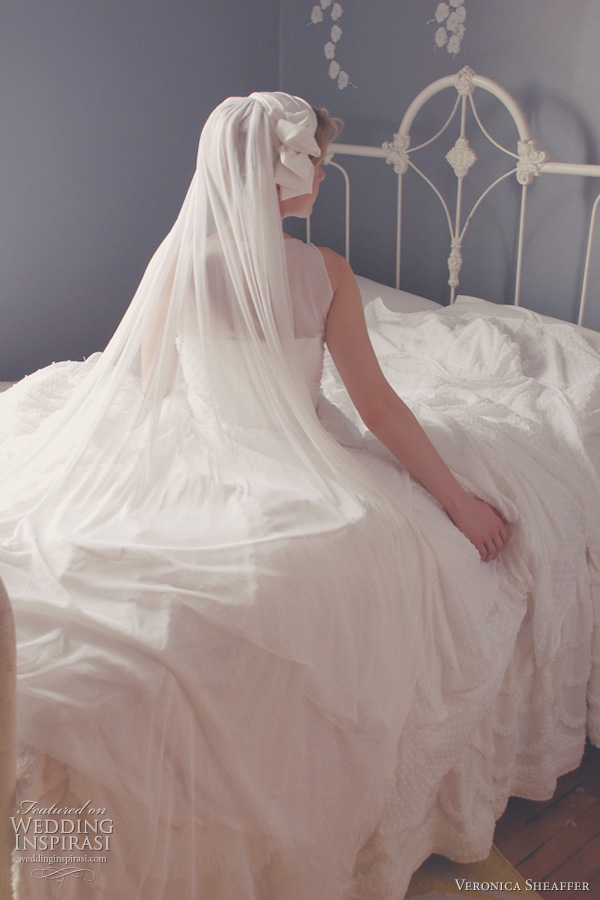 Veronica Sheaffer is known for her custom bridal gowns and blog My Hands Made It. For details, pricing and availability of the wedding dresses featured here, please visit this website.