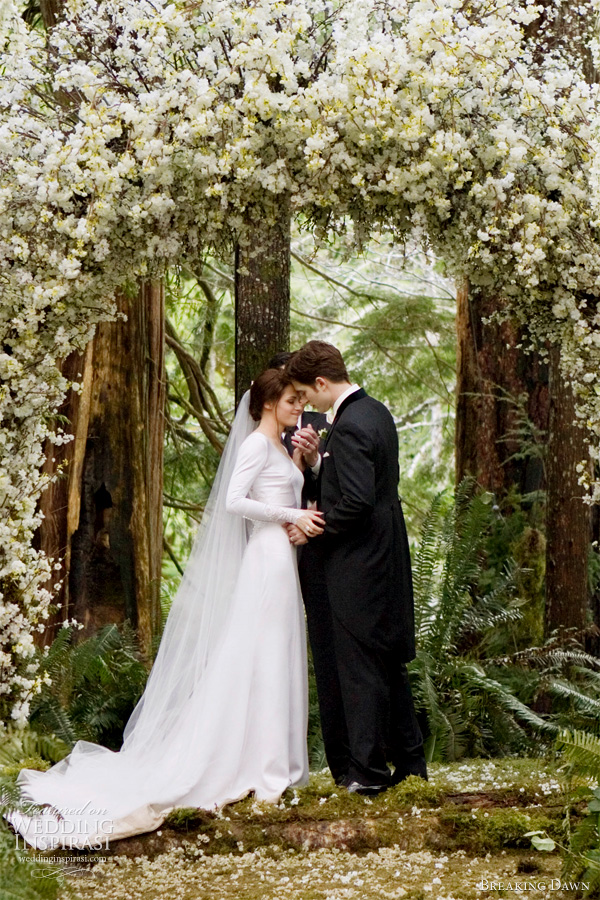 Post updated with new pictures of Bella Swan's wedding dress from the movie Twilight: Breaking Dawn Part 1 — a long-sleeve crepe satin and French Chantilly lace long sleeve gown by Carolina Herrera.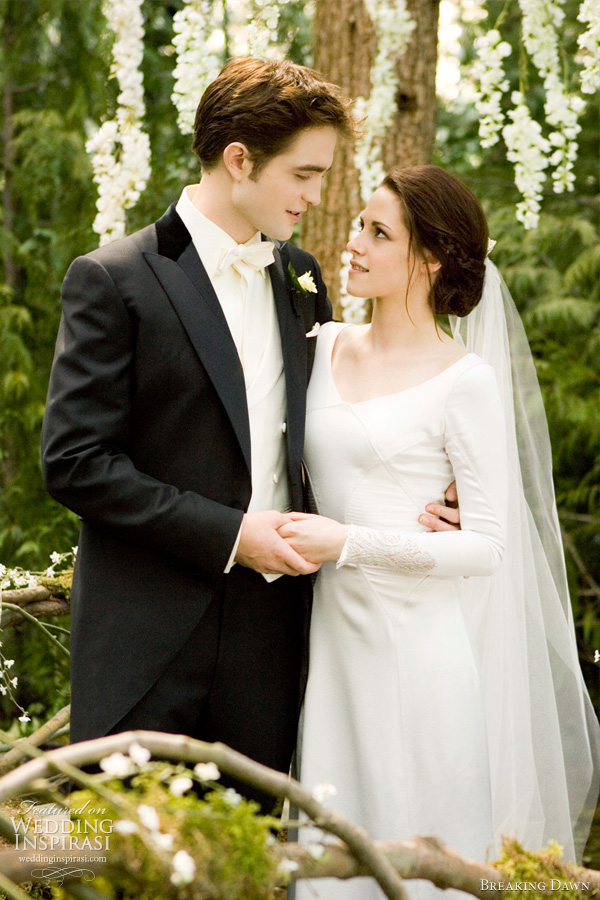 Details of the Carolina Herrera designed gown worn by Kristen Stewart. Below, the Twilight wedding dress details — the back of the bridal gown feature a row of 152 buttons and sheer panel framed with delicate embroidery. Jewel embellished shoes by Manolo Blahnik.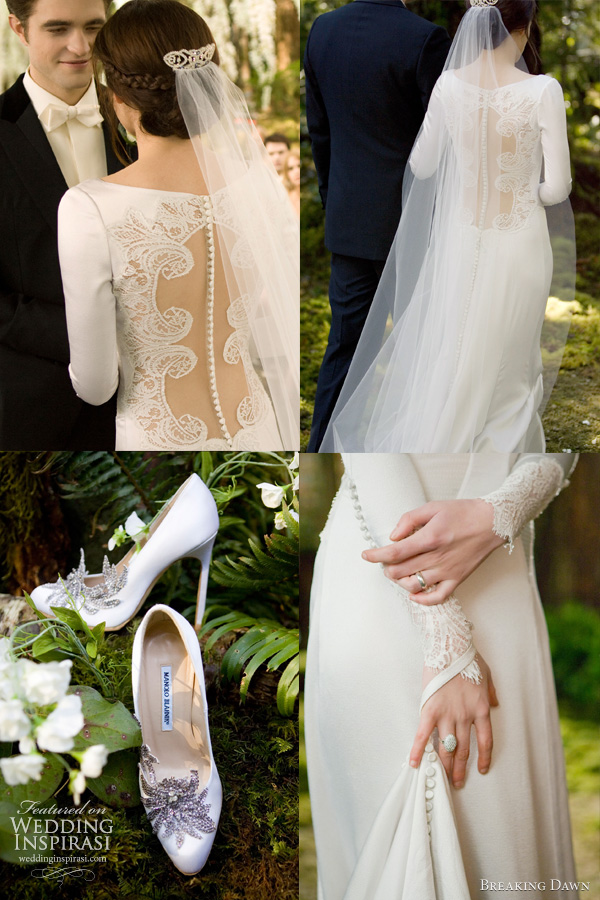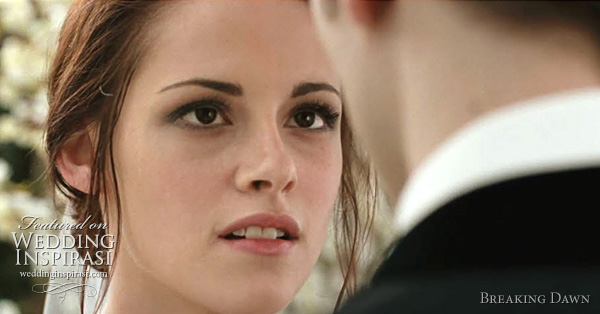 Have you heard? Kristen Stewart's "Twilight" character Bella Swan's wedding dress is designed by Carolina Herrera. It was announced through Twilight's official Twitter and Facebook pages a few days ago. Whether you're a Twihard or not, we're sure you're a wee bit curious about how it's gonna look like. From what we know it will have an old-fashioned, 1900s vibe with a contemporary twist — in the book Bella's mother said, "You look like you just stepped out of an Austen movie," — and it will have sleeves as Twilight author Stephanie Meyer have mentioned. But first, a confirmed sighting of one Edward Cullen in Breaking Dawn, waiting for his bride, in a smart tux complete with white bow tie and vest.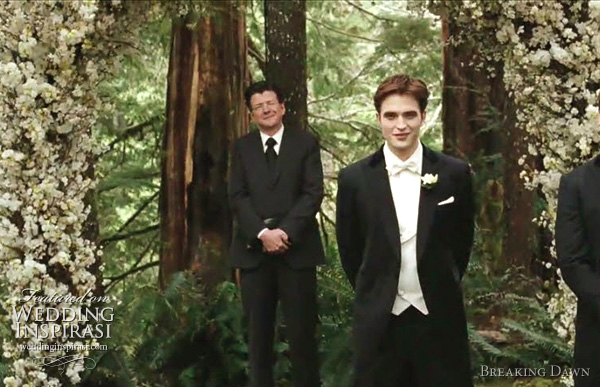 Okay, here's the only image of the Bella Swan's wedding dress we have at the moment. We can confirm two things -- one, it has a fitted bodice and secondly, the gown comes with long sleeves (from this screen capture, the edges of the sleeves look raw/frayed?). Oh, and that is one huge ring on her finger. Bet that bauble will sparkle brighter than Edward in the sun. :p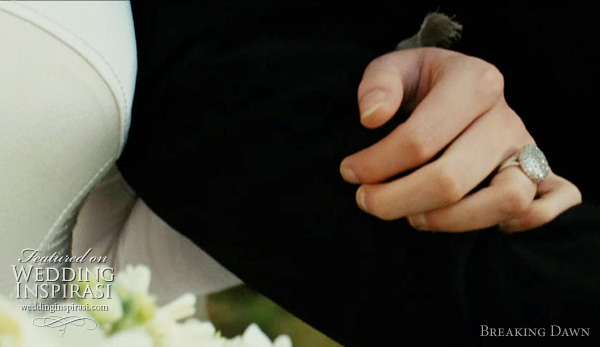 Close up picture of Bella's wedding veil and hair piece dotted with a little something blue. Pretty!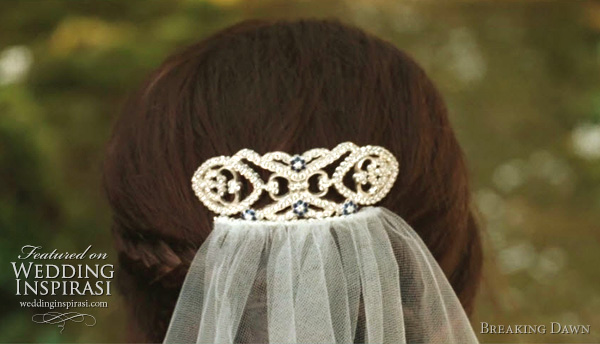 Beautiful garden setting for a vampire's wedding. Love the use of hanging flowers to block the sunshine.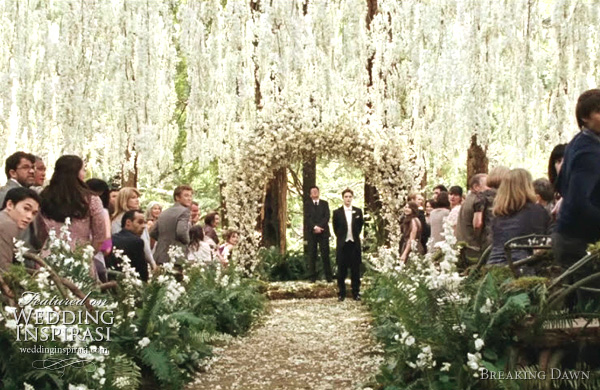 Isabella Marie Swan &  Edward Anthony Masen Cullen's wedding invitation card in white + greyish blue. Did you get your invite?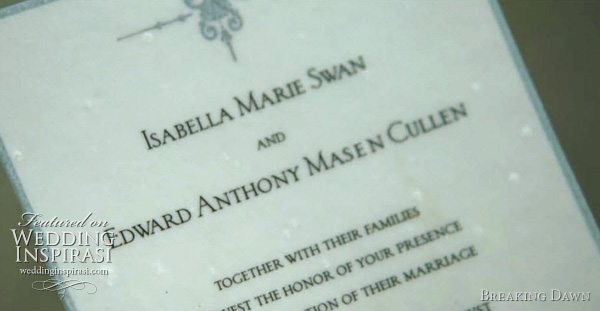 That's about all the info we have for Breaking Dawn now but! we do have some dresses from Carolina Herrera Resort 2012 collection, released a few days ago. Below, pretty ball gown with black tulle overlay.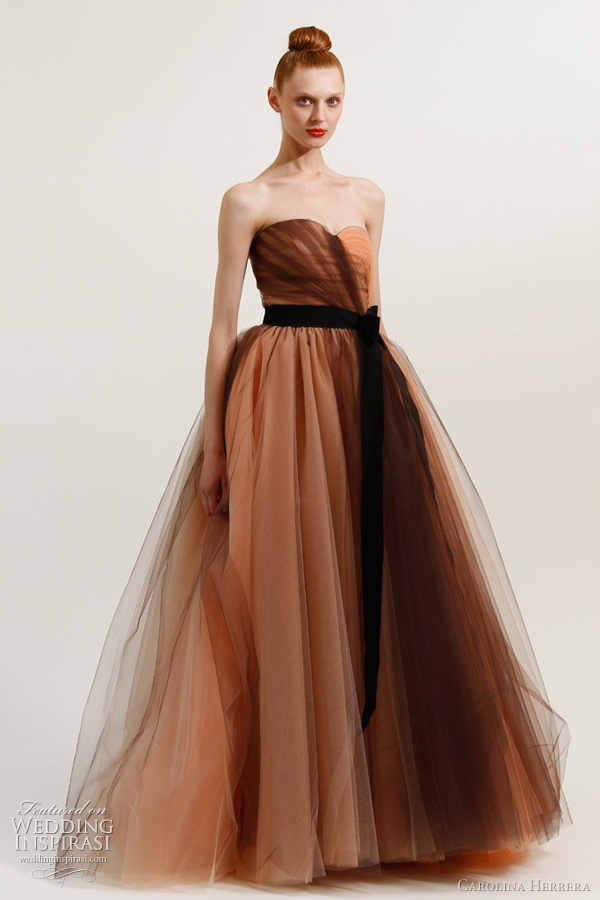 Feminine printed maxi dresses.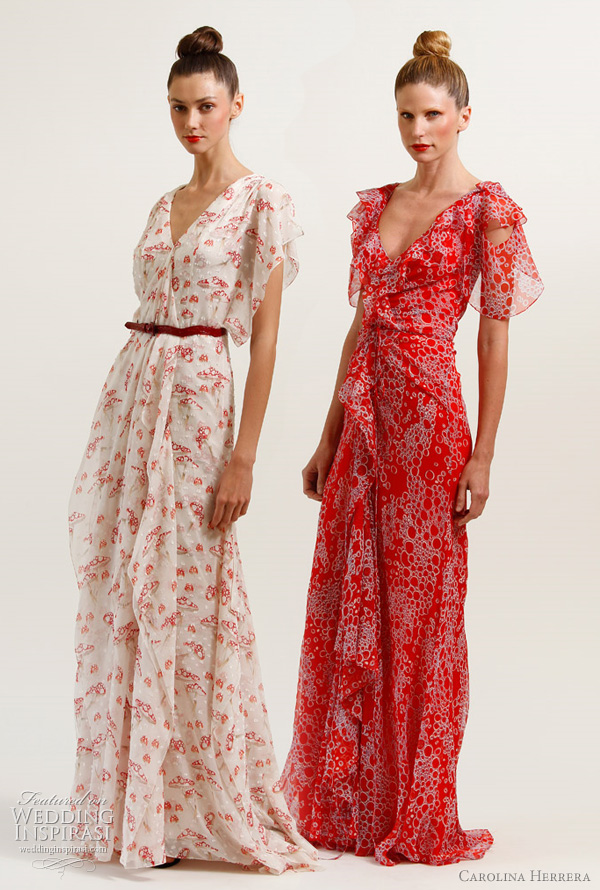 Quirky large polka dot and striped dresses in black and white.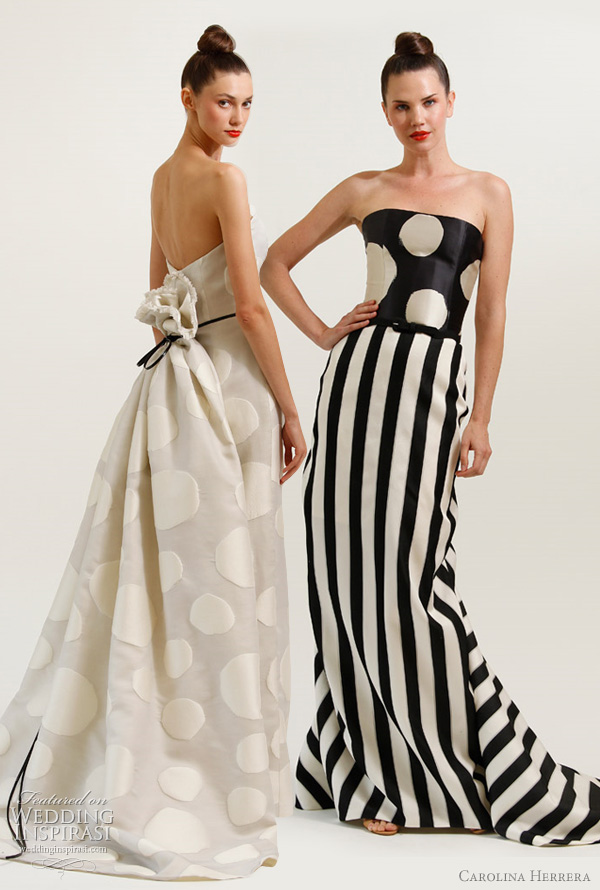 To see more of Bella Swan's wedding dress from The Twilight Saga -- Breaking Dawn, we'll have to wait for the movie to be released in November. Breaking Dawn trailer, below. Poor Jacob threw a werewolf-sized tantrum when he saw the invitation card!
For the time being, you can also take a look at other Carolina Herrera wedding dresses.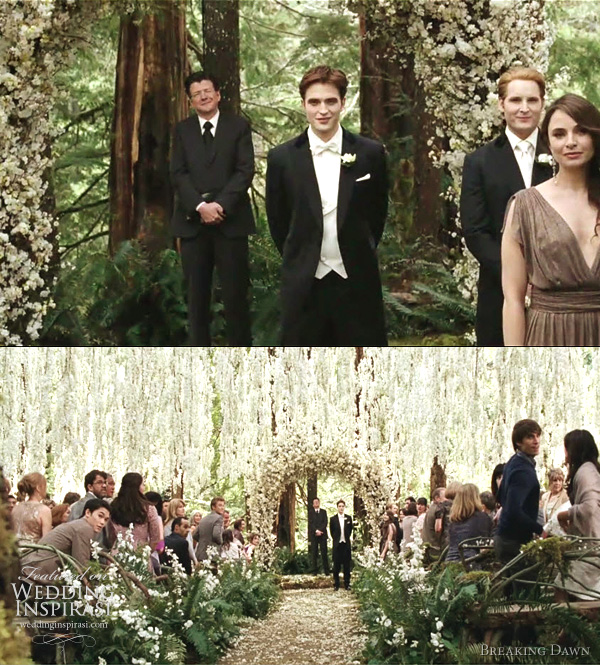 For more information on Carolina Herrera collections, click here.