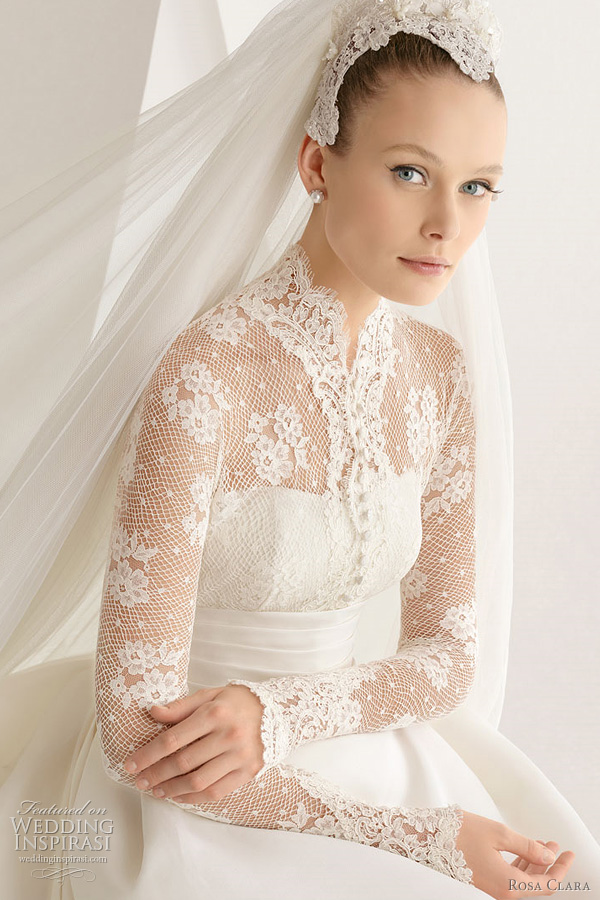 Wedding Inspirasi has been a little lace obsessed this month, following Kate Middleton's Sarah Burton designed, Grace Kelly inspired wedding dress and to mark the end of May how about this gorgeous wedding gown from Rosa Clara 2012 Advance bridal collection? Top and below, Adorno silk gazare gown with three sweet bows at the back and beautiful long sleeve lace jacket.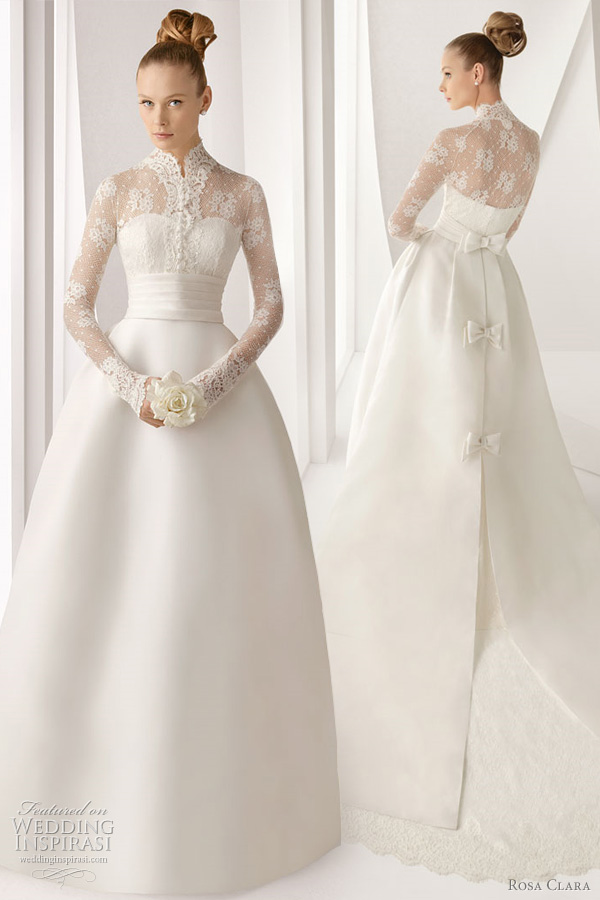 Adamo rebrodé lace ball gown with beads and silk organza and rebrodé lace jacket.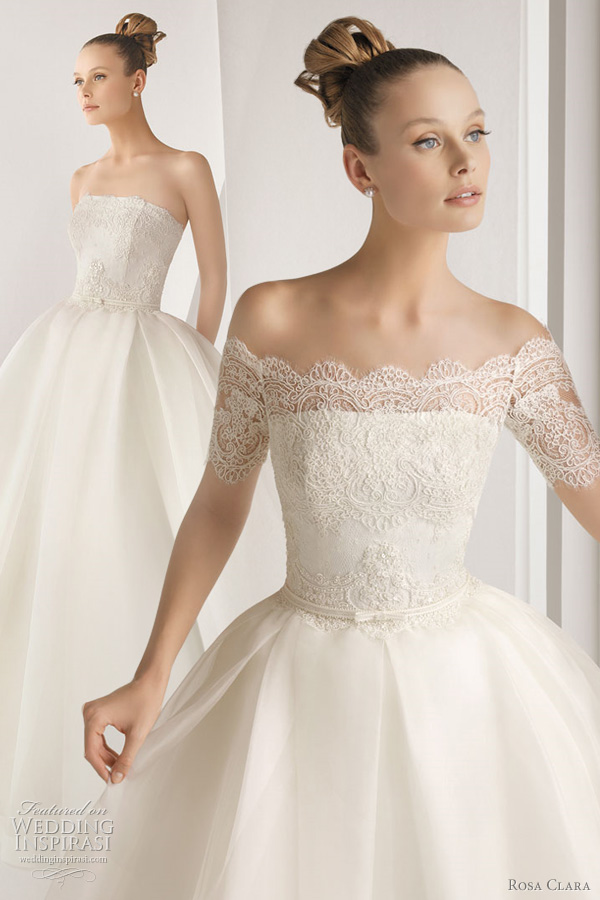 Acacia rebrodé lace and embroidered silk organza gown and train with lace half-sleeve gloves (not shown).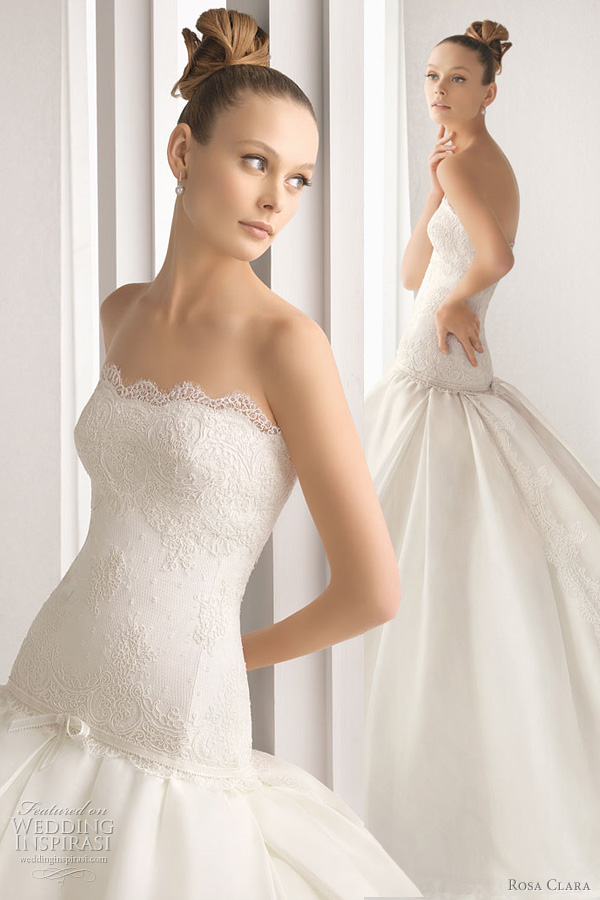 More lace wedding dresses after the jump. Click Read More to continue.
Afrodita rebrodé lace gown and train with lace half-sleeve gloves, in ivory.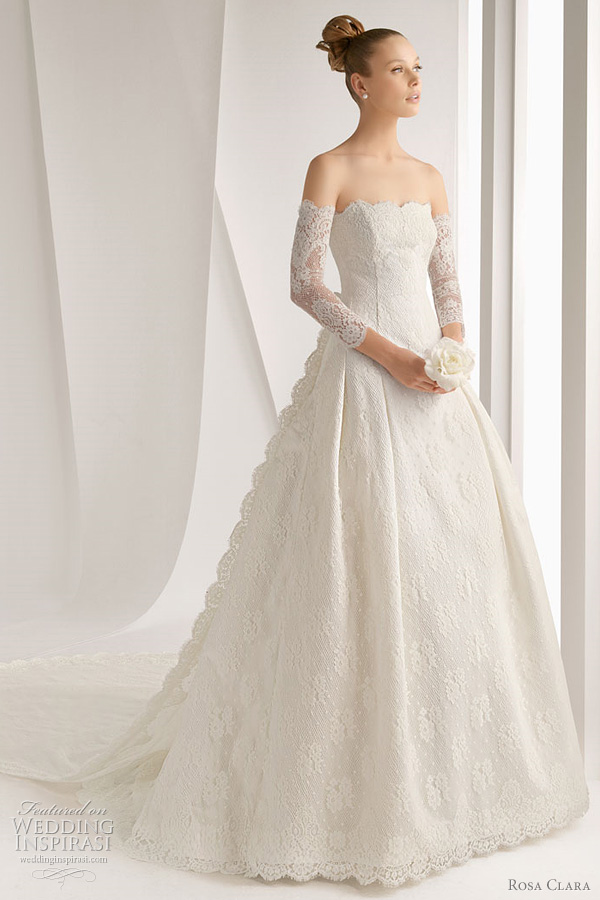 Lahis gazare and rebrodé lace strapless gown with beadwork, in ecru.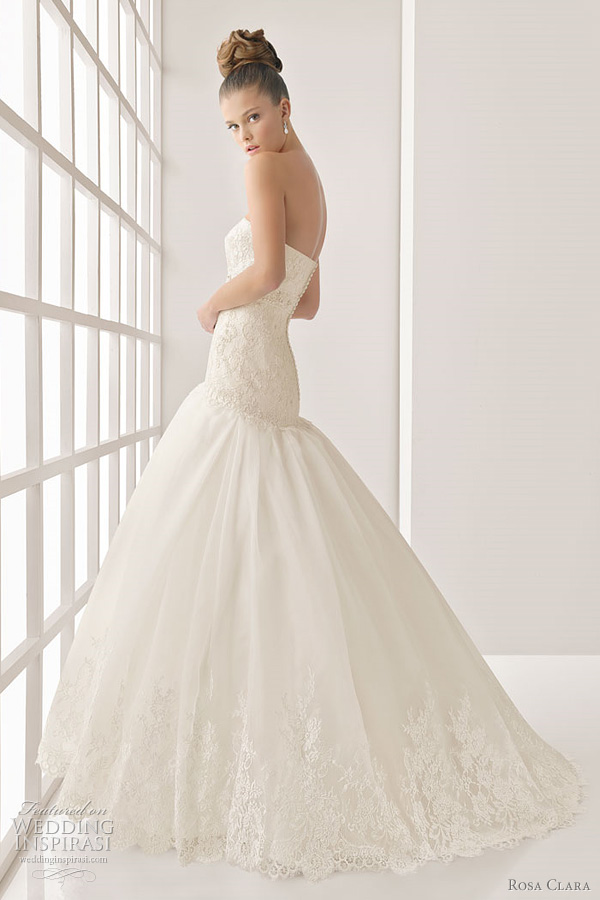 Alan lace gown with beads and tulle decoration, in natural.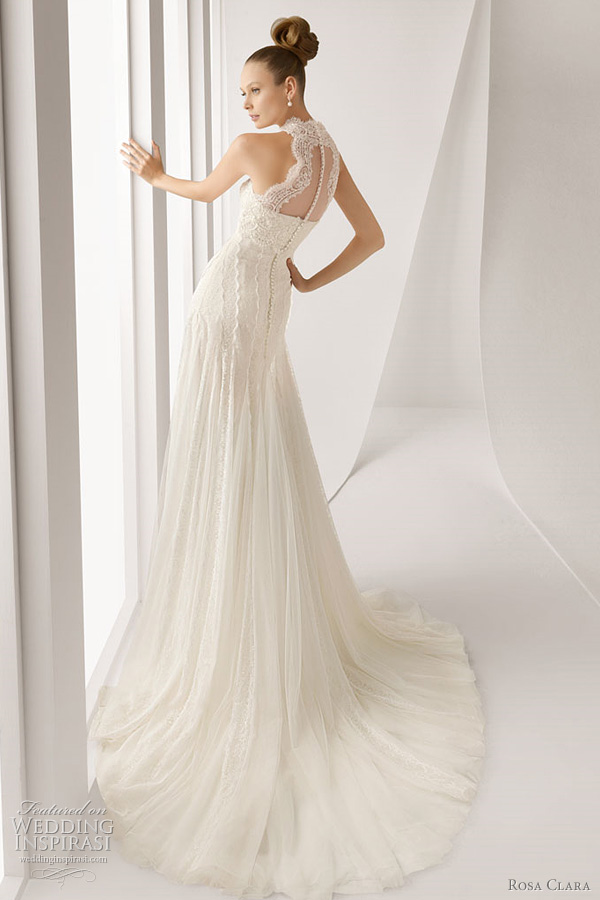 Laia rebrodé lace and beadwork gown, in ivory.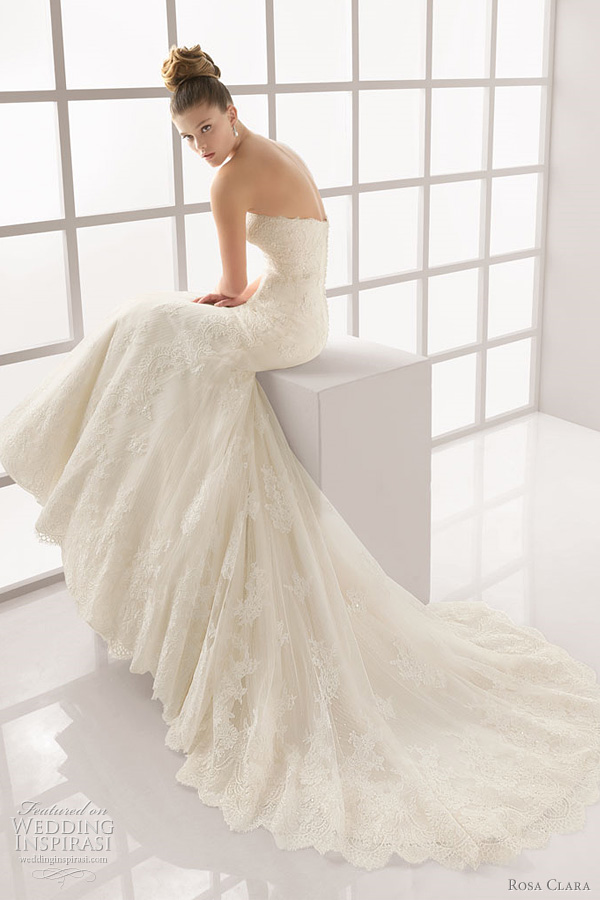 For more information on wedding dresses from Rosa Clara 2012 collection, click here.