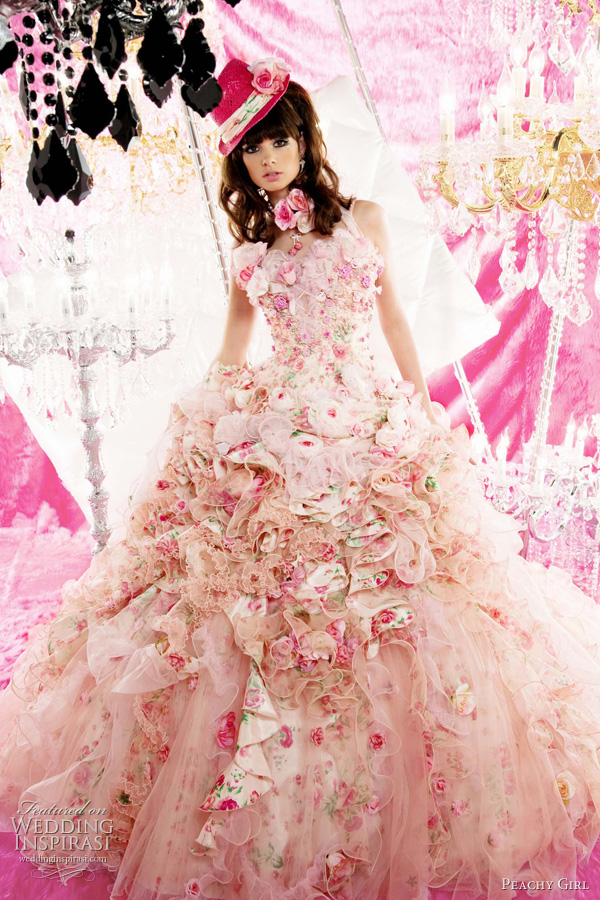 Today's pretty pink wedding dresses are from Peachy Girl Japan bridal collection. Above, adorable tea rose gown. Below, dusty rose and black wedding dress with polka dot bow and butterfly appliques.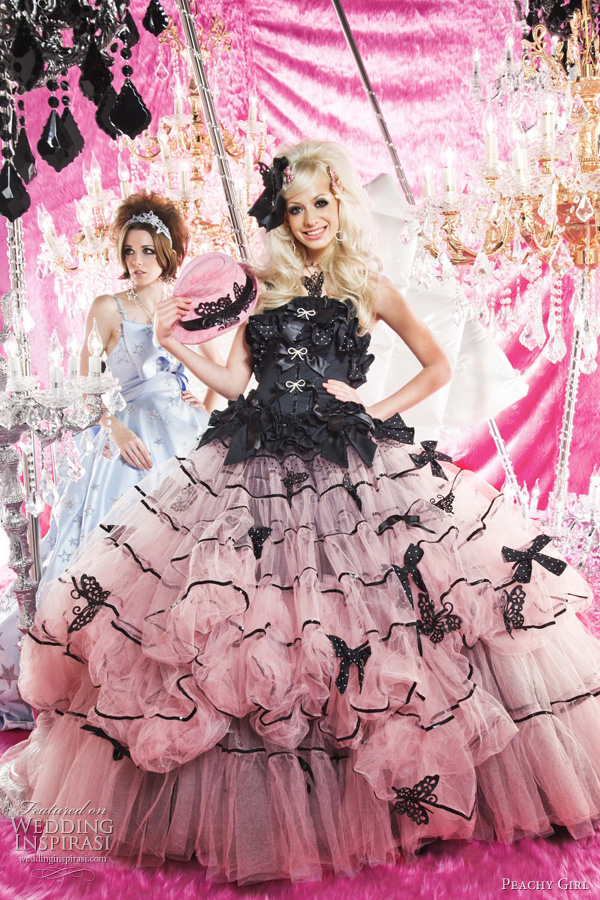 ♥Hearts♥ attack! Heart-printed pale pink gown with supersized bow at the bodice.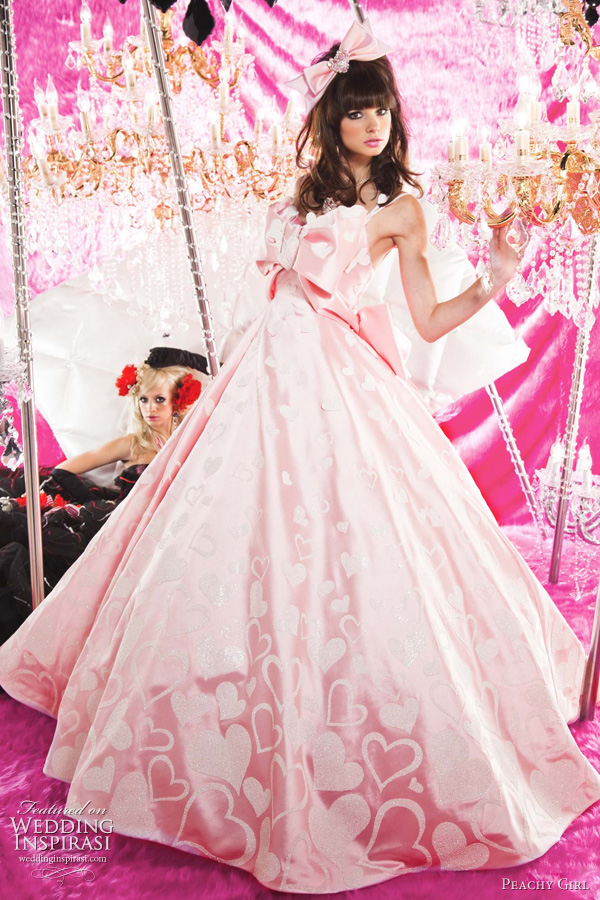 Lovely cherry blossom pink and white wedding gown (also available in all-white) with flounced tiers skirt, accented with flowers. Gasp! More pink than you can handle in one sitting?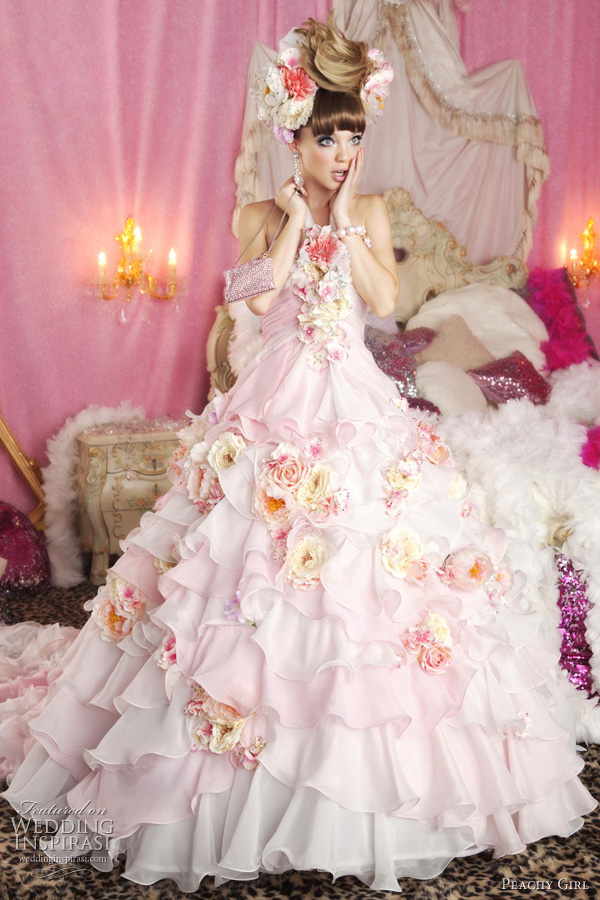 But wait! There's more color wedding dresses after the jump! Click Read More to continue.
A little break from all that pink … here's a gorgeous white ball gown.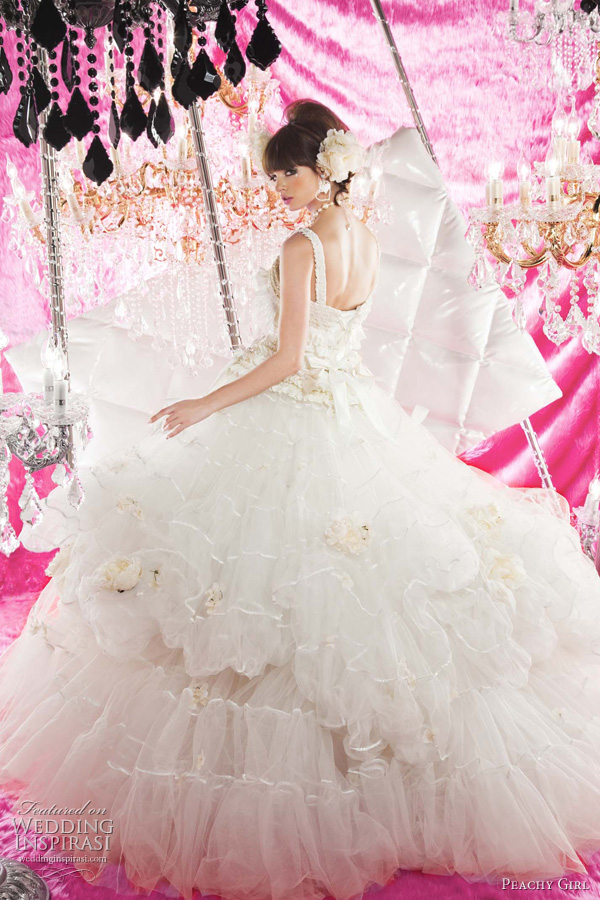 The bodice is adorned with bows. It's so cute!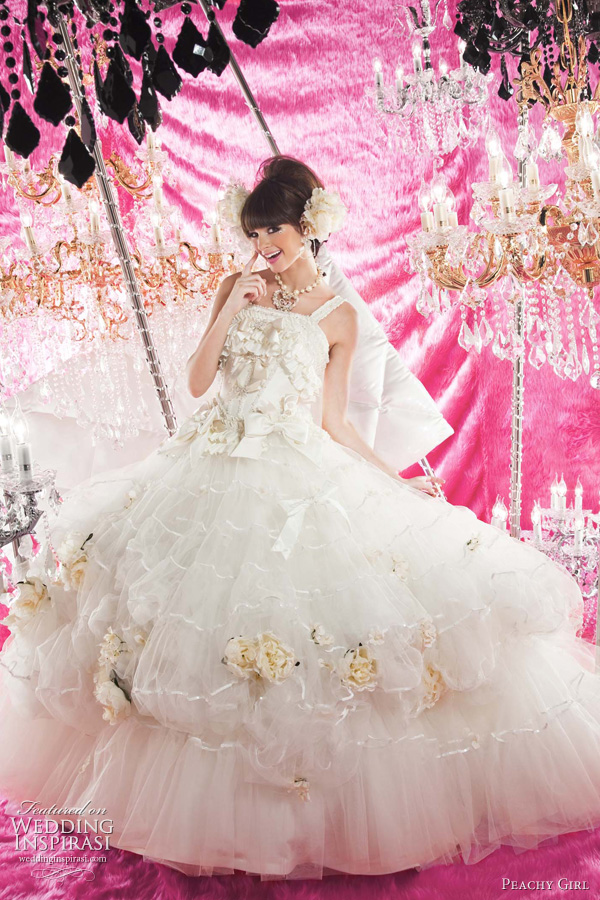 Aquamarine bridal gown with rose and pearl bead accents.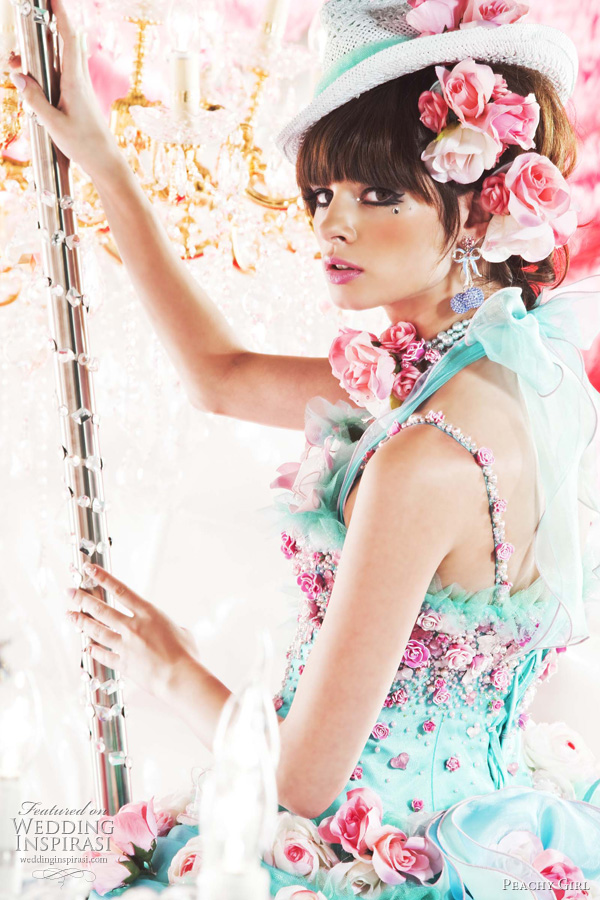 Strapless pink gown with ruffle tulle skirt with large bows and hearts accents. Kawaii!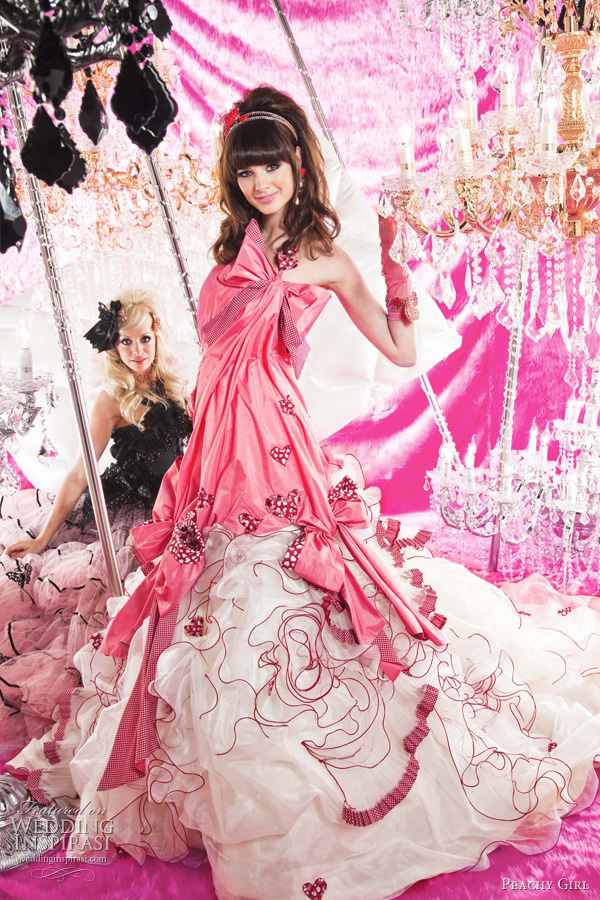 Sweet ball gown with white and fuchsia print flowers.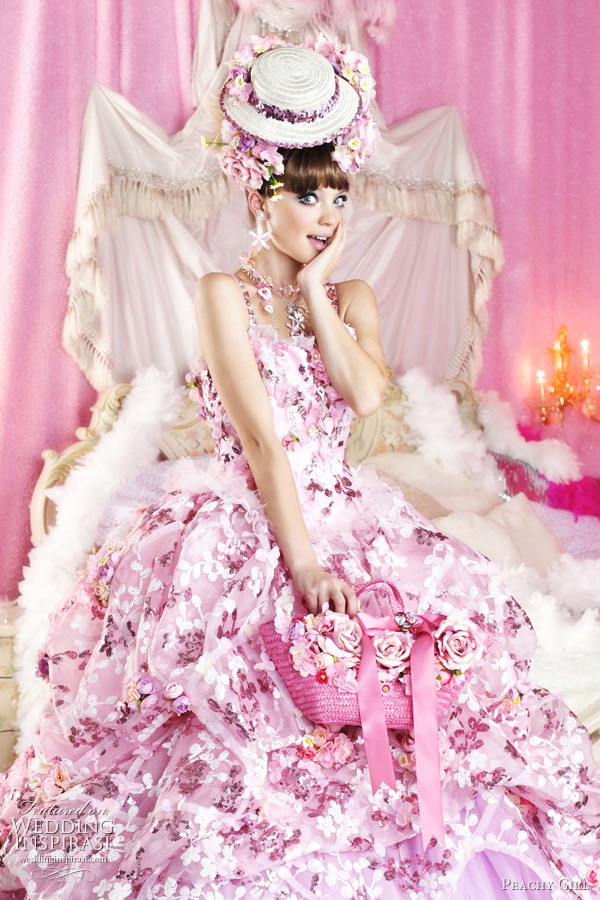 Pink ball gown with tulle overlay featuring rose motif and polka dot accents. It comes in blue too.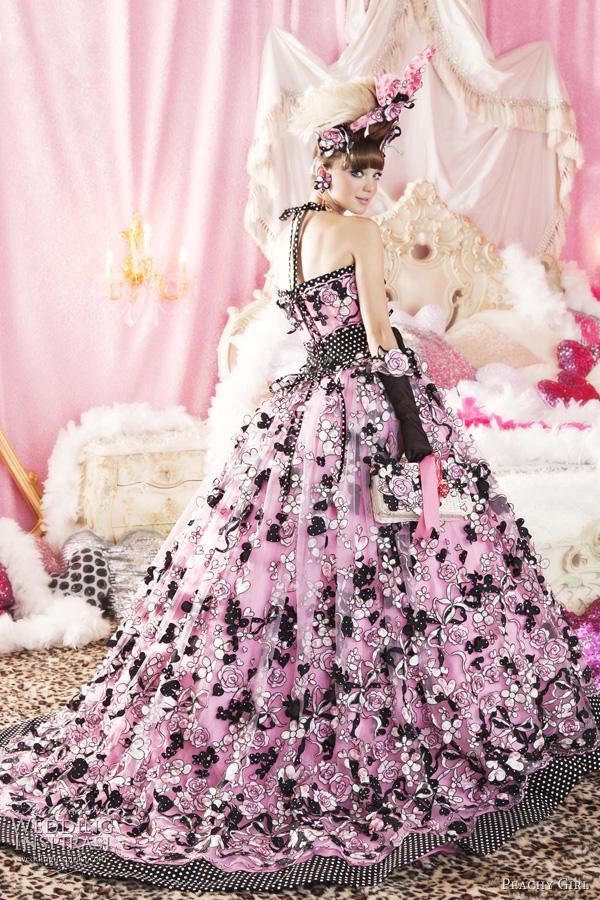 Black plaid print gown with pickup detail and pink underskirt.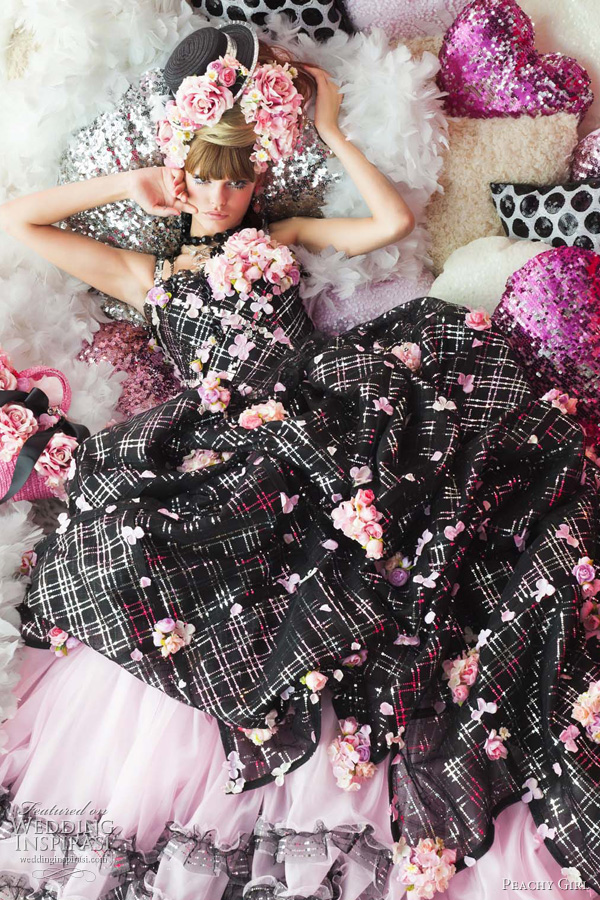 Included for the frilly lace bridal parasol umbrella and pretty floral applique on the dress. Do you like my poufy hairstyle and usamimi headband? :)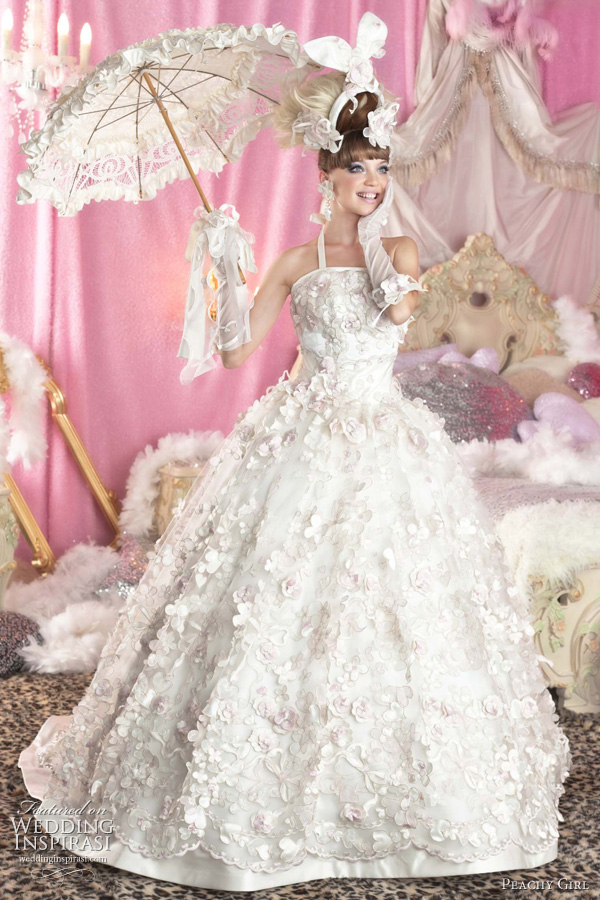 Peachy Girl wedding dresses may be rented from Japanese bridal salons such as this one.