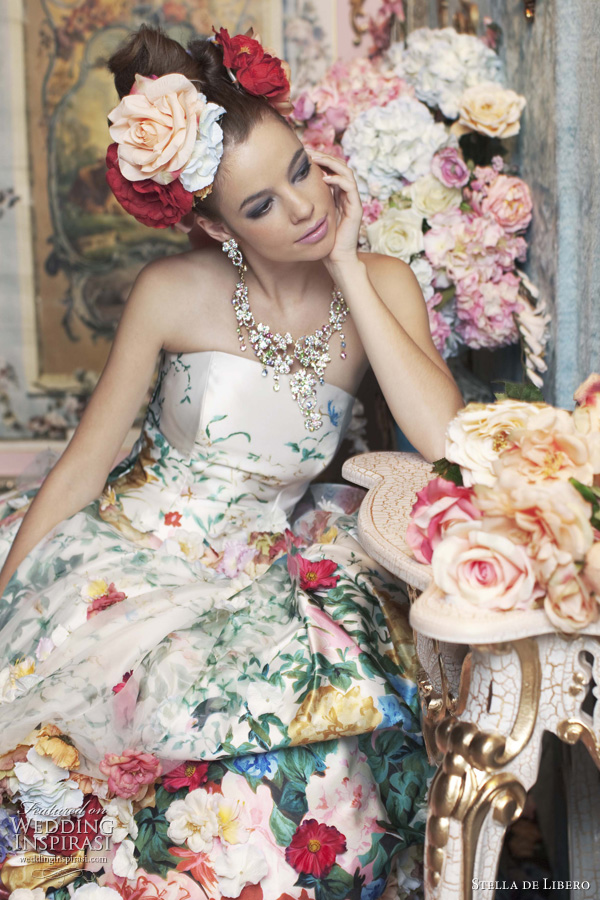 Inspired by ruffles, flowers, beads, textures and oh, colors? Wait till you get a load of these romantic color wedding dresses by Stella de Libero! Anyway, it's Friday, Friday! Fun! Fun! Fun! FUN! But seriously, if you can't handle frilly, pretty things, you might wanna look away now. There are heaps of colorful wedding dresses here, including pink, gold, blue, red, more pink and multi-color ones!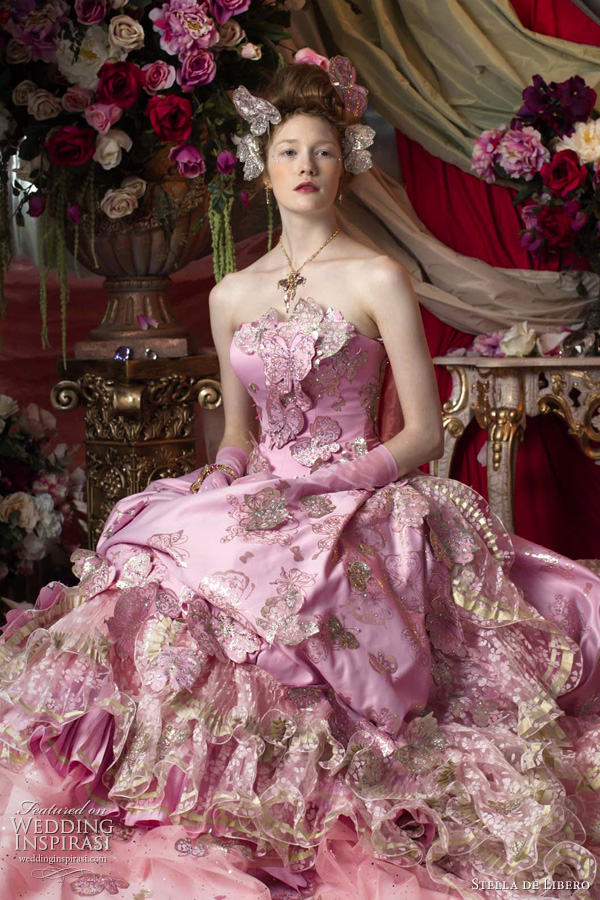 Above, regal pink wedding dress with gold butterfly accents. Below, a gold on gold version.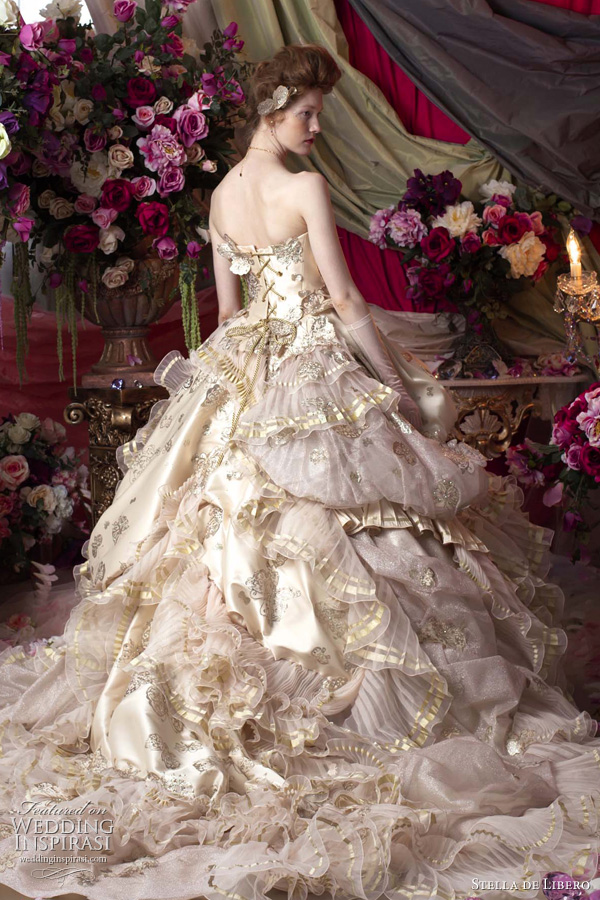 Salmon pink / peachy coral strapless wedding gown with heavily beaded bodice.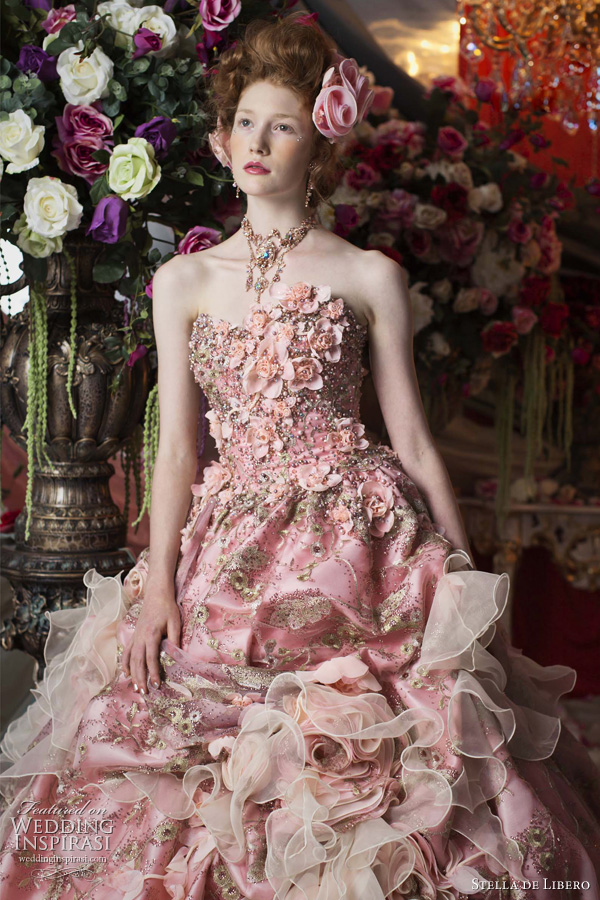 Blue wedding dress with satin edge tulle ruffle skirt. See this gown in white (3rd dress  from top).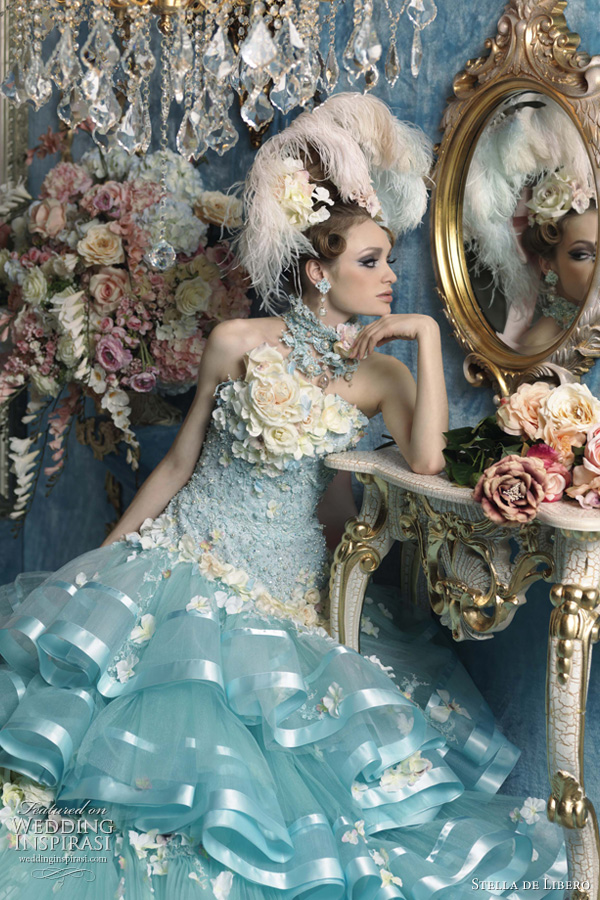 But wait! More color wedding dresses after the jump. Click Read More to continue.
There exists a pink version too. Sweet!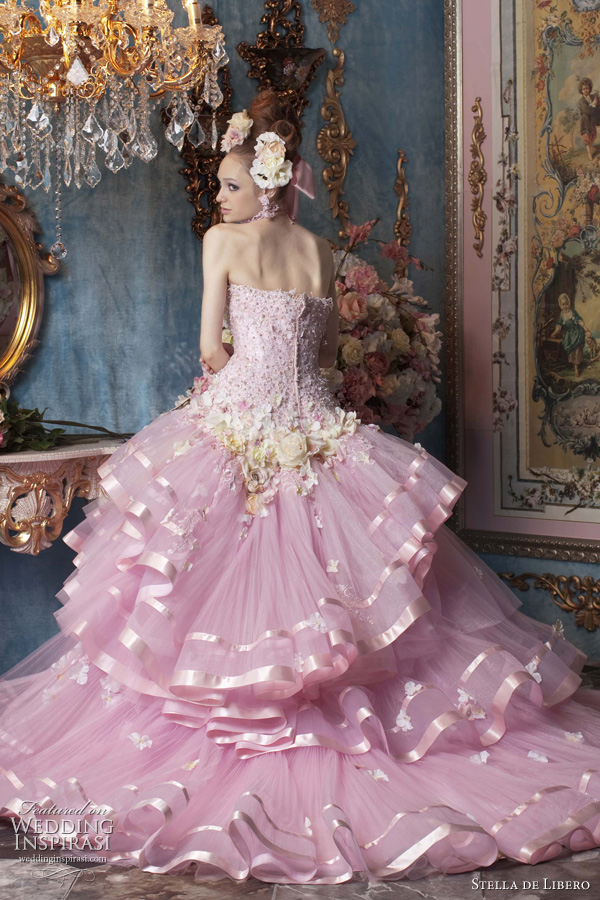 Strapless wedding dress with embroidered bodice and a skirt of cotton candy pink tulle.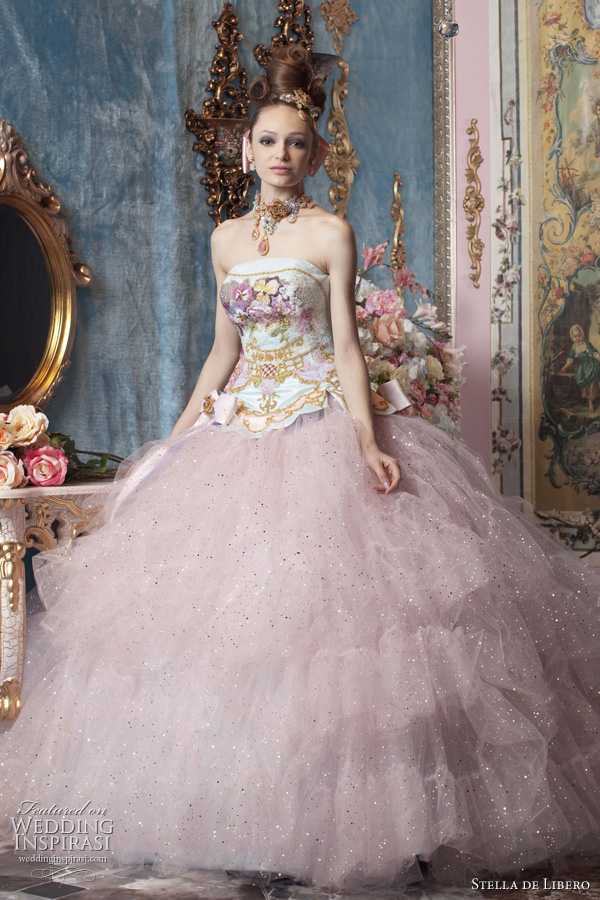 Adorable pink fur stole + pink ball gown combination.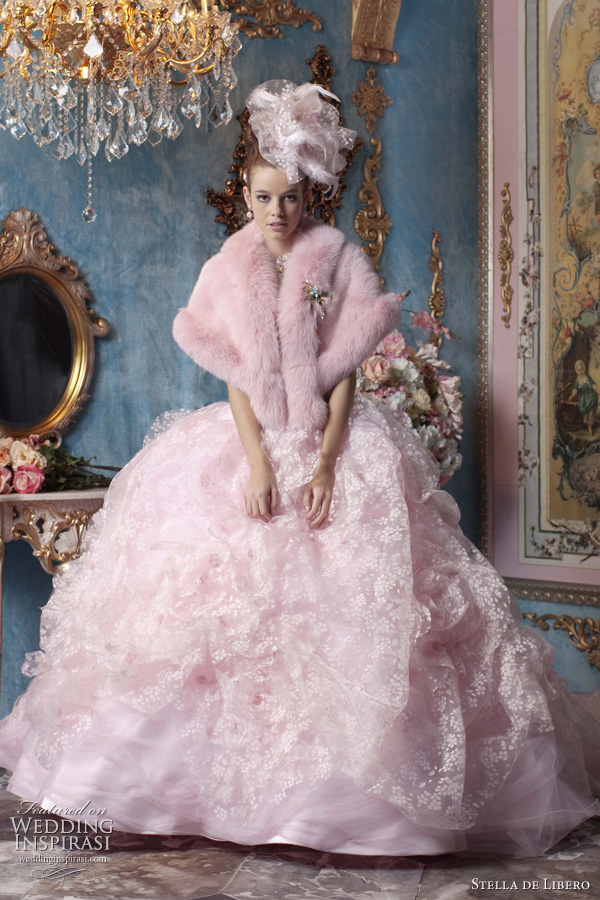 Beaded red wedding dress with tiered ruffle bustle back.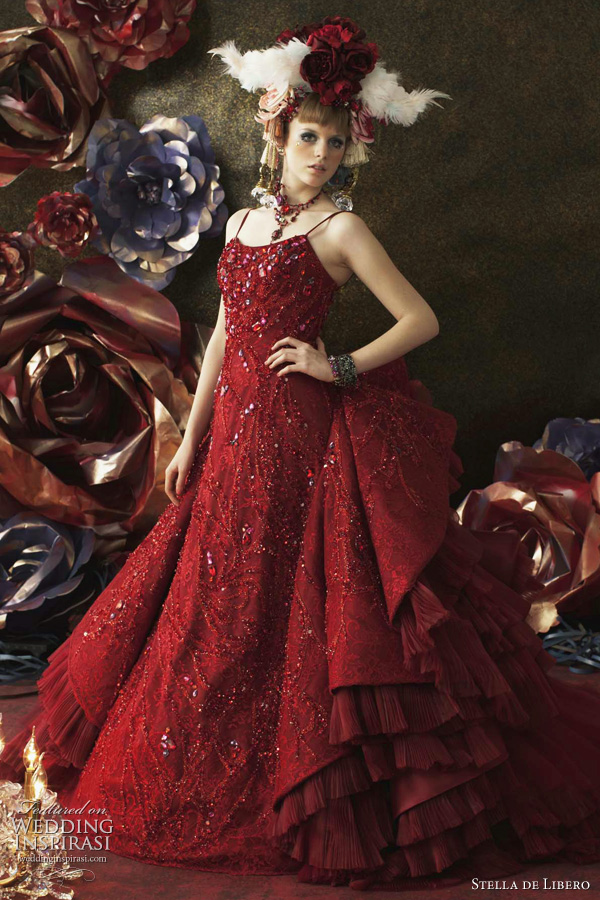 The purple version -- the tiers of ruffles are of different shades.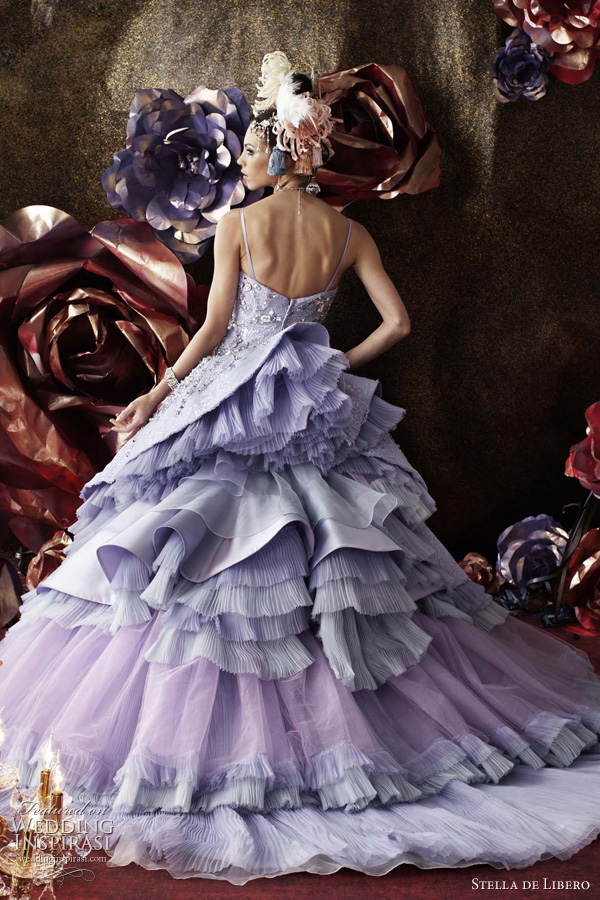 Oriental style prints on western style dresses. Apart from having a flower theme, the Fall 2011 collection is also about mixing eastern and western elements.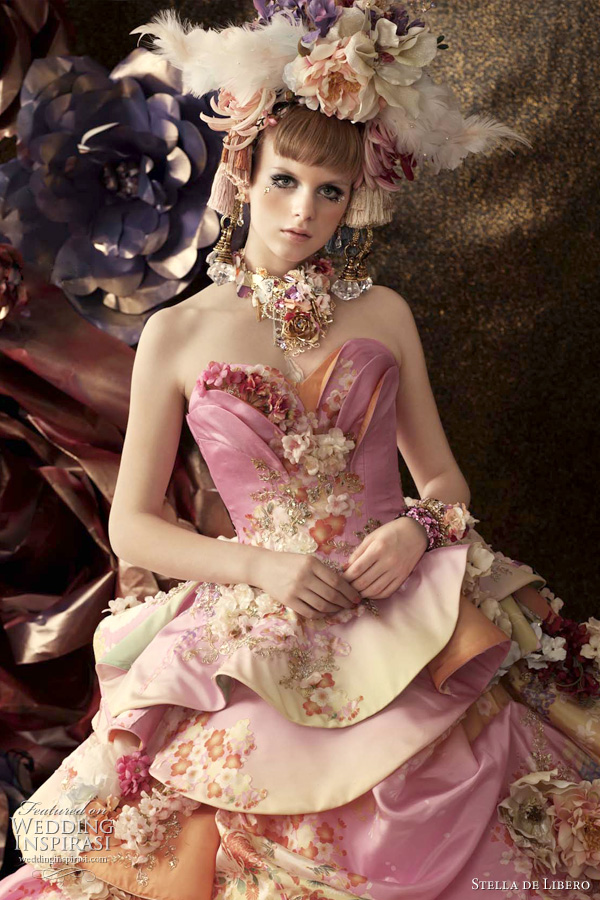 Whoa! Major color + ruffle + pleat + floral print + layering action going on here.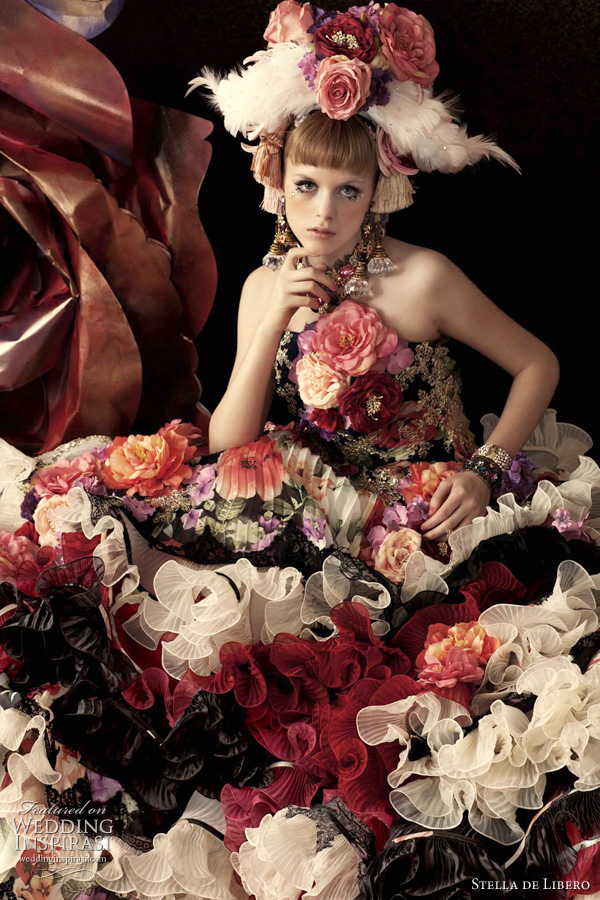 For more information on shops selling these color wedding gowns in Japan, click here. Also view Stella de Libero white wedding dresses.