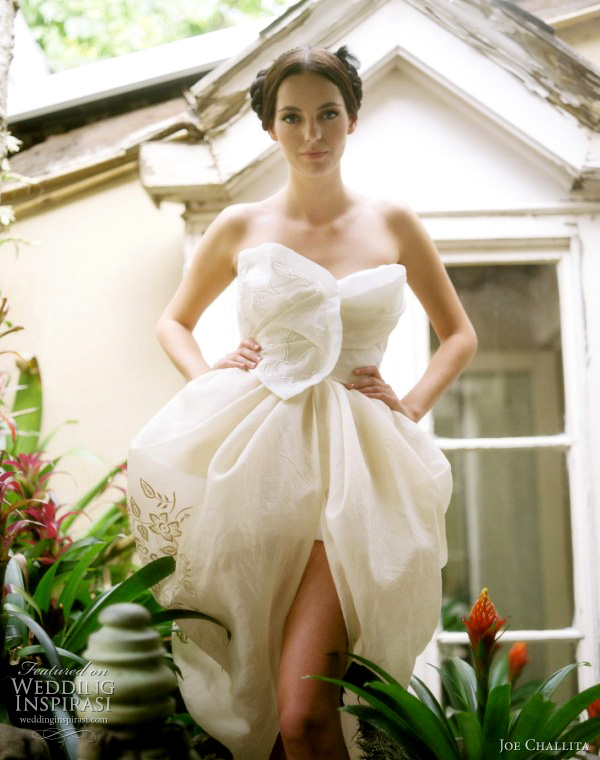 These beautiful couture wedding dresses are from Joe Challita's 2011 bridal collection. Adorable short dress, above, that looks like a delicate flower bud about to blossom. The strapless mermaid gown below features artful cascade of ruffles along the bodice.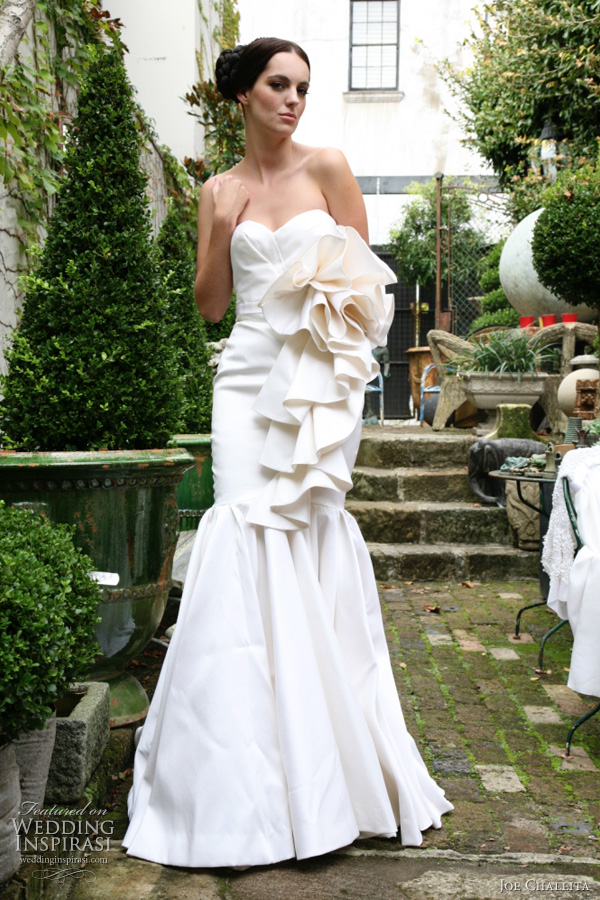 Born and raised in Australia, Joe Challita studied Law for six years and became a solicitor in 2003 before returning to initial passion — fashion design. He studied fashion in East Sydney College for the next 3 years and in 2007 joined the Middle Eastern version of Project Runway, Mission Fashion in Beirut, where he was a finalist. In that same year, Challita was invited to train at Elie Saab fashion house. He has since returned to Beirut where he showed his first collection in December 2008 . His gowns are now seen on the red carpet, worn by celebs such as Myleene Klass.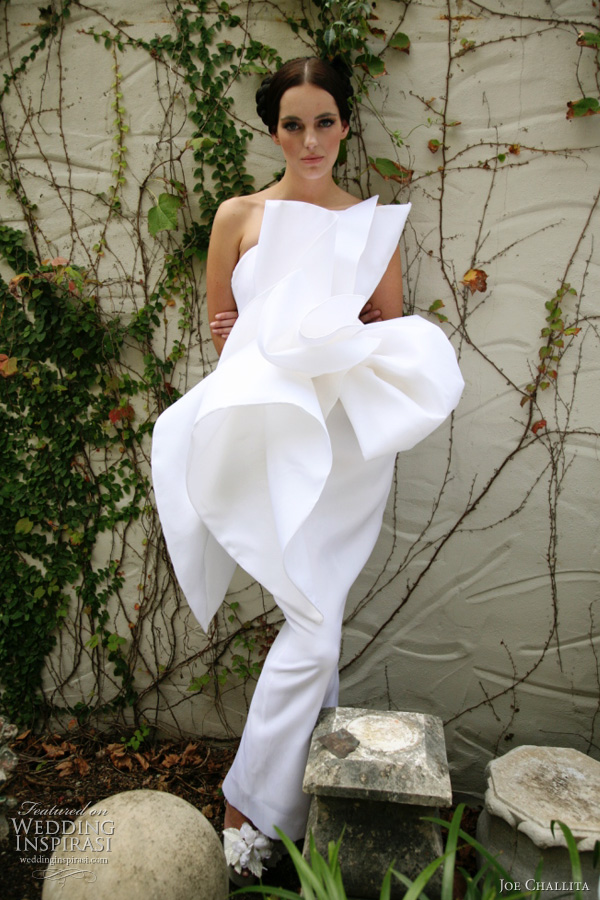 Architectural construction features heavily in this collection. These wedding gowns, pictured above and below, feature pleated effect reminiscent of origami paper folding art.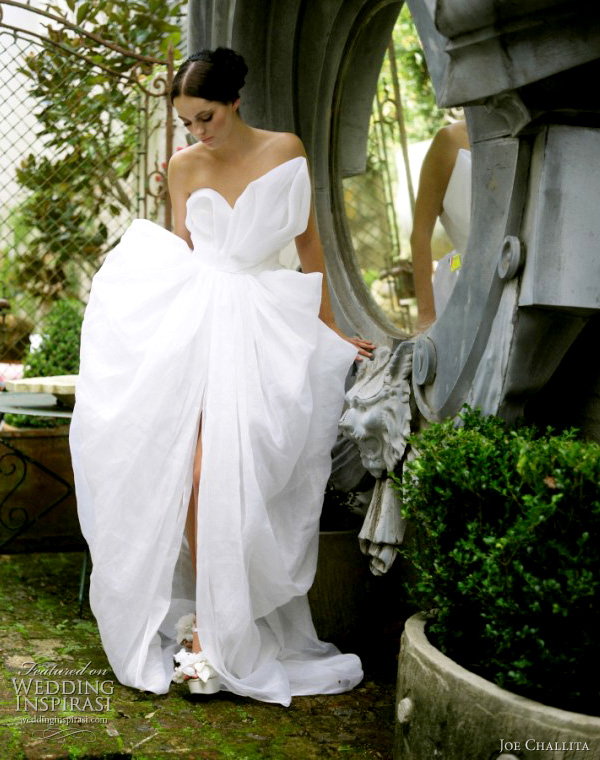 Pretty floral detaisl on the neckline and skirt this of this short to long strapless dress.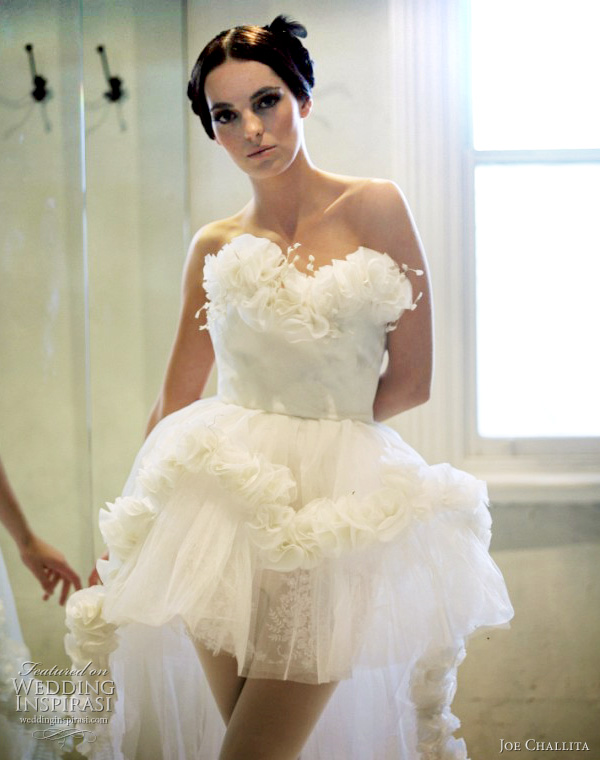 Colorful floral print dress with asymmetric hemline. The silhouette of tiny waist with larger hips is a continuation from the theme of his 2010 collection The Golden Era, which was inspired by 1950s glamour.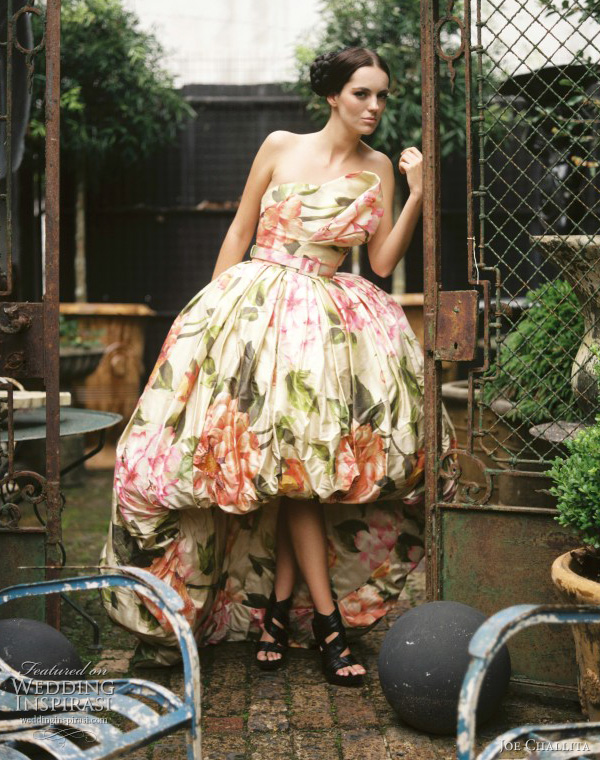 "Joe Challita is driven by the essence of design; the beauty that fashion is able to compliment, capture and radiate. His love of beauty and all things vintage was born of humble beginnings when early on he was inspired by his mother's love of fashion and culture."
Below, wedding dress with 3/quarter length sleeves.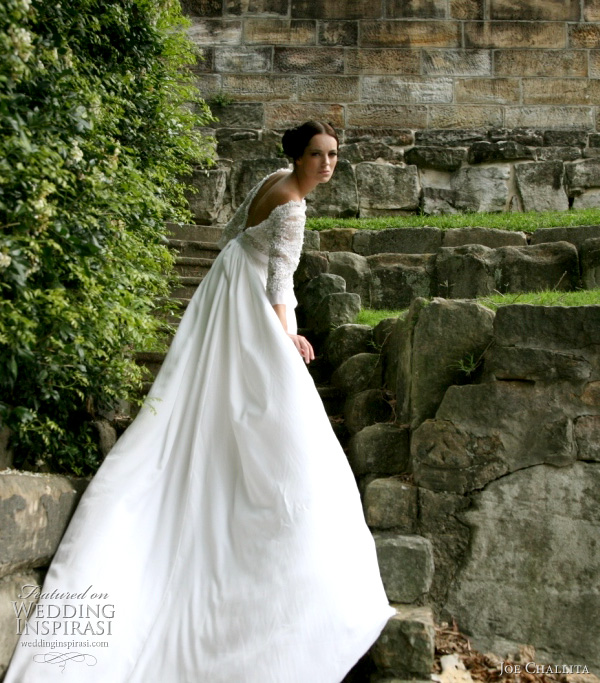 For more infortion on Joe Challita couture bridal collection, click here.