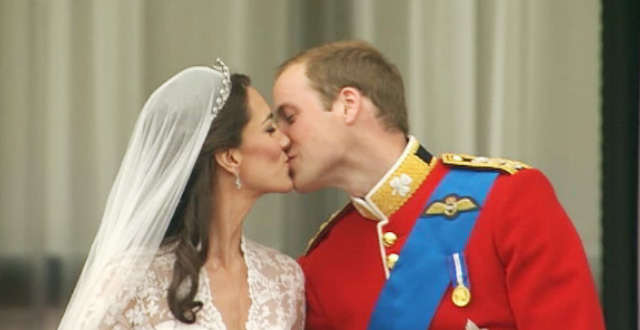 Prince William kissed his new wife Catherine Middleton twice on the balcony to the delight of the crowd. Two kisses!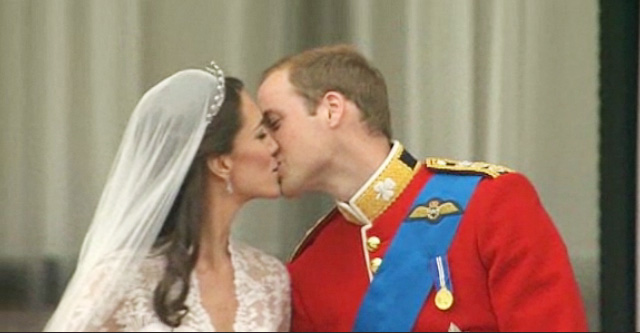 Prince William and his new bride wave to the crowd.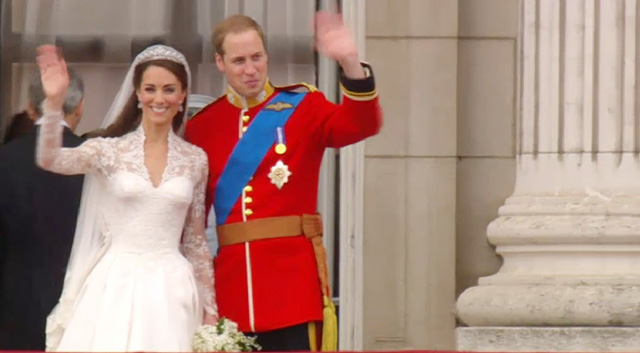 The couple watching the flypast as one of the younger attendants,  bridesmaid Grace van Cutsem tried to shut out the loud noise from the crowd and planes by covering her ears.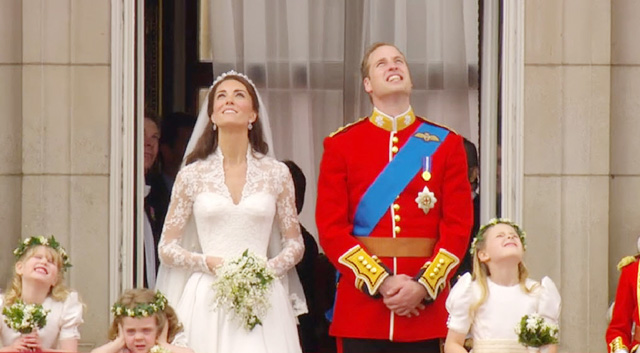 The Duke and Duchess of Cambridge waving to the crowd from the balcony.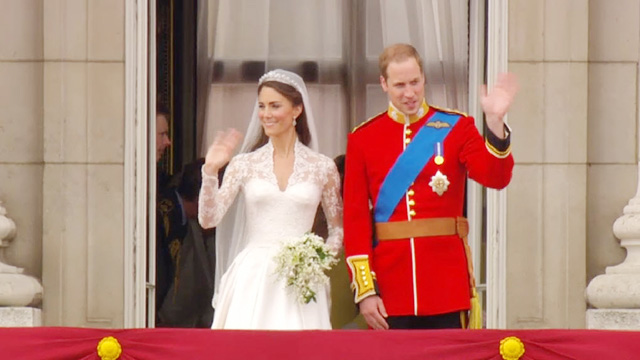 All smilles from the royal couple.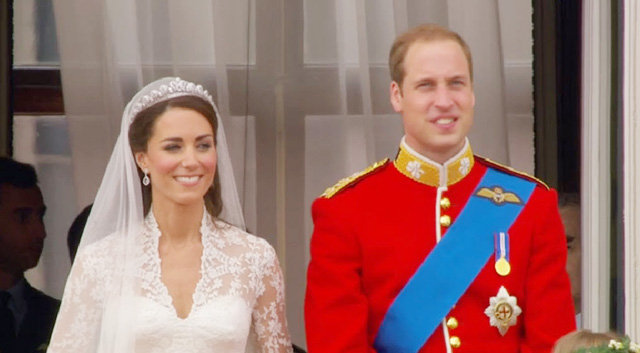 The large crowd in front of Buckinham Palace eagerly awaiting the Duke and Duchess of Cambridge.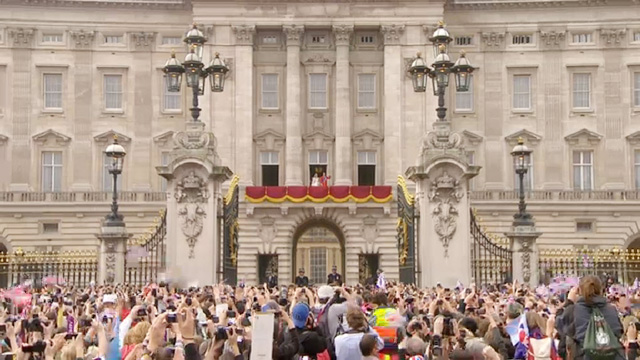 Note: these images were updated while the events of the royal wedding unfolded on 29th April  and may not be in correct chronological order.