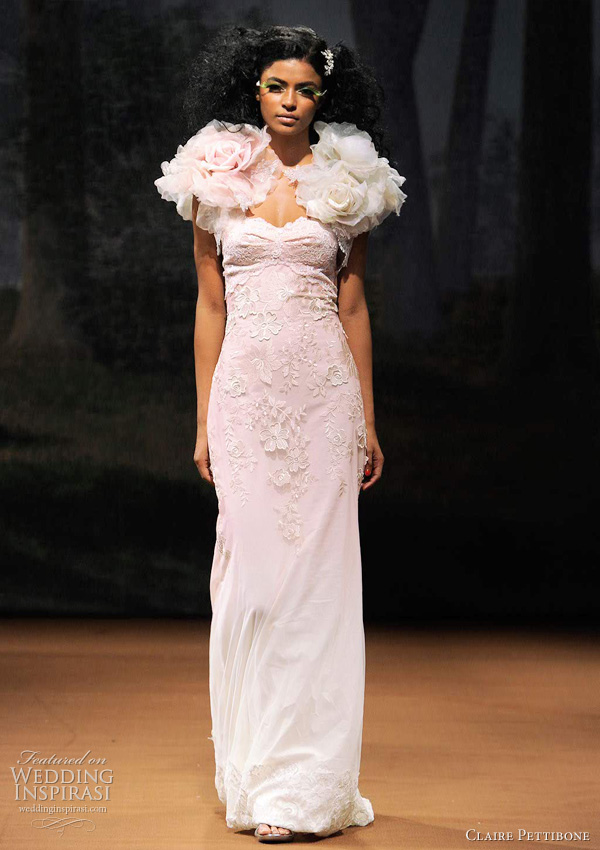 Claire Pettibone dished up all kinds of pretty for her Spring 2011 bridal collection, "Spirit of the Night". For a start check out  the pale pink ombre wedding dress above. Featuring embroidered bubble skirt with dew-drop covered rose bolero, this gown, called Dew Drop is just one of our favorites from the beautiful collection. Below, Flora dress with gold vines and ivory flowers scattered over tulle and silk with an open back.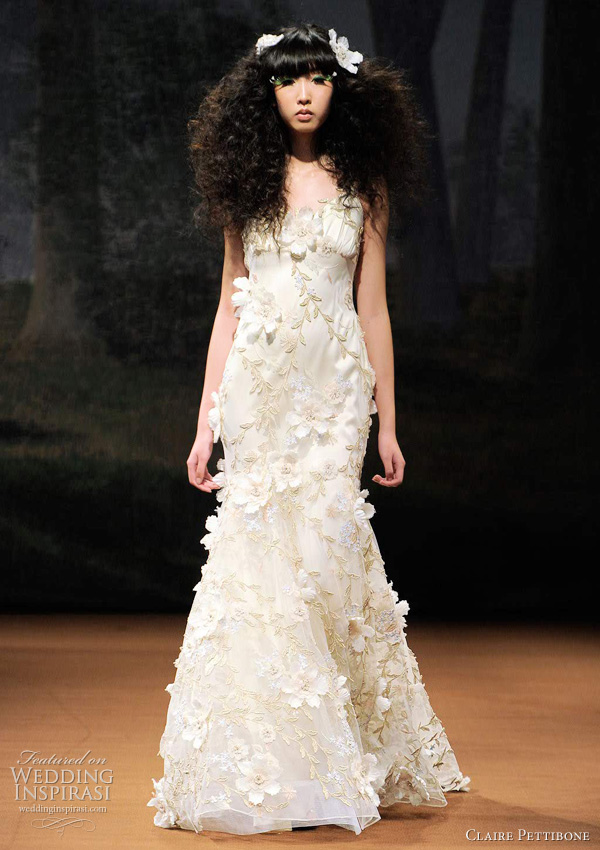 Arwen gown with  long sleeve illusion neck with handkerchief draping over beaded tulle, lace and silk.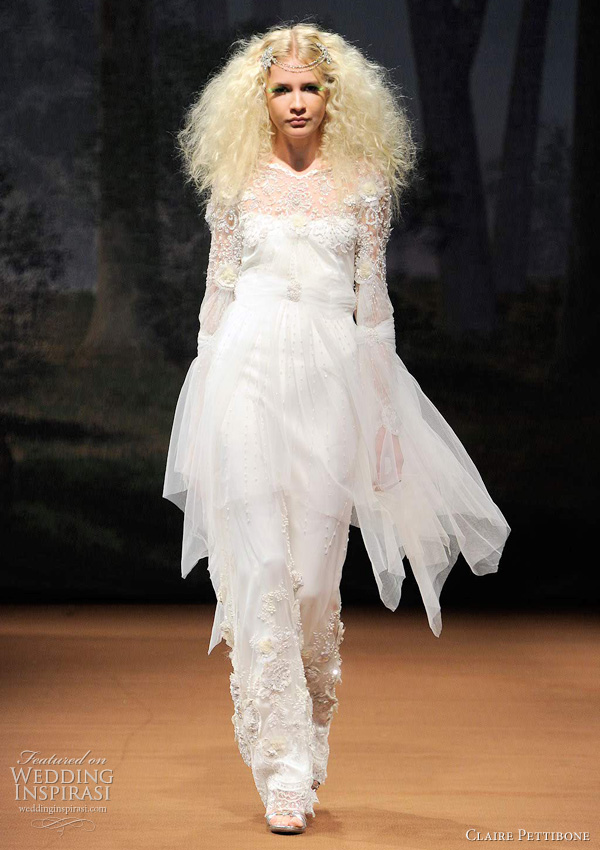 Flora dress featuring gold vines and ivory flowers appliques over tulle and silk with an open back.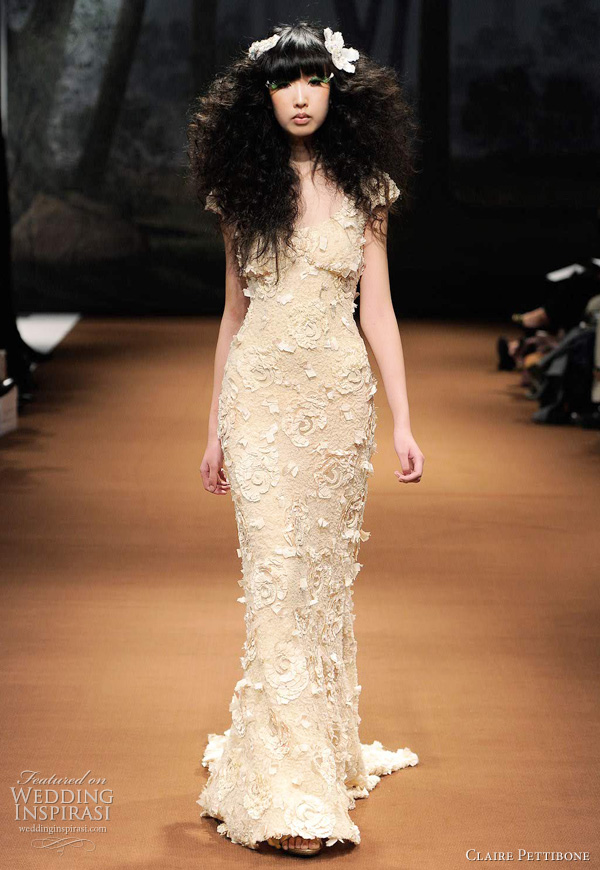 Rhoswen empire silhouette gown with soft pink flowers and ivory tulle embellishments.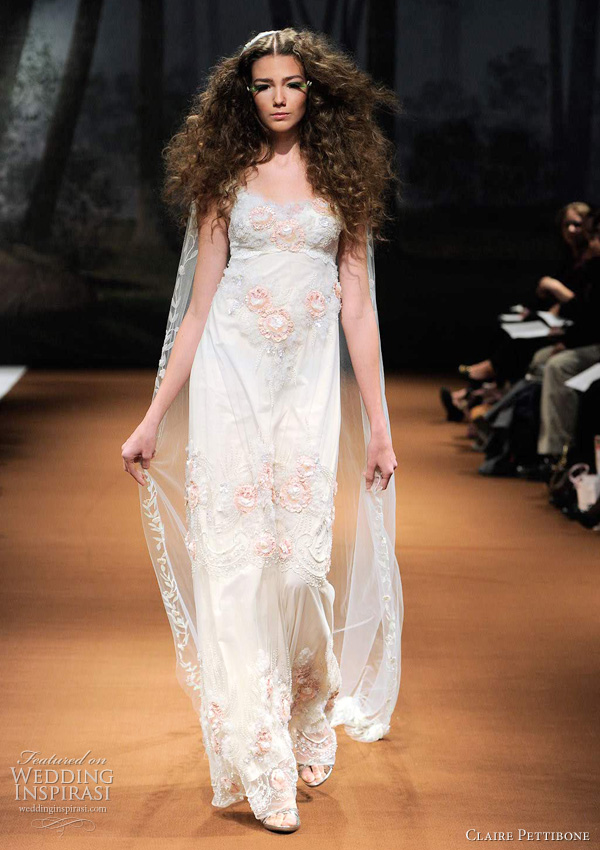 More beautiful wedding dresses after the jump. Click Read More to continue reading.
Misti - silver leather and beaded flowers embroidered on tulle with sheer embellished back; Crescent - sweetheart neckline with tulle crescent draping encrusted with crystals and beads.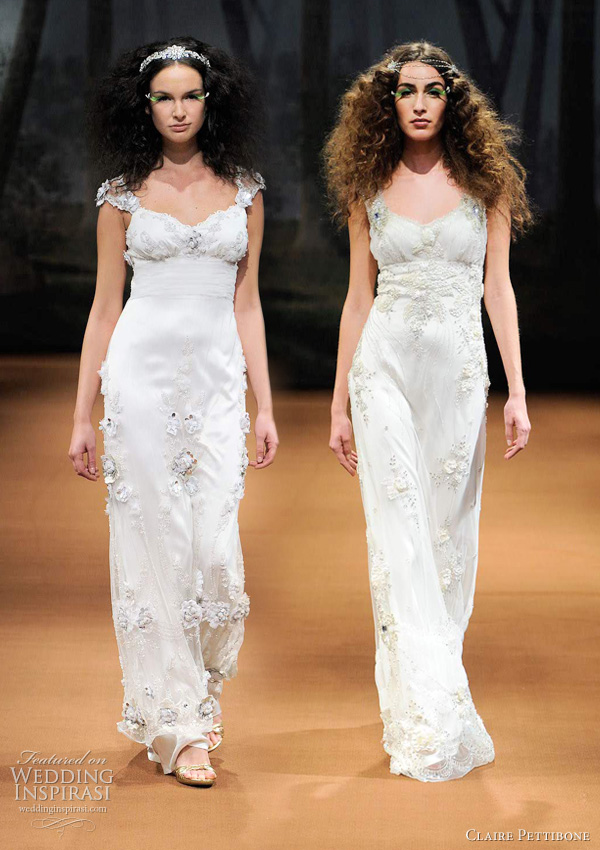 Delfina chiffon swirl skirt with ivory lace bodice and sleeves and jeweled naturally waist; Dandelion gold and silver dandelion embroidery with jeweled belt and scattered crystals.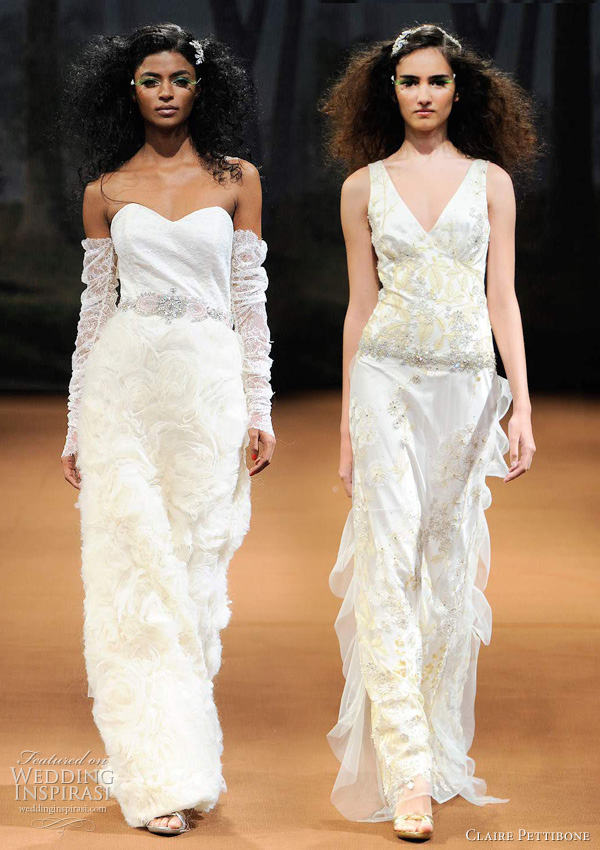 Fauna strapless champagne dress with olive scalloped embroidery, jeweled flowers and detachable peplum/capelet.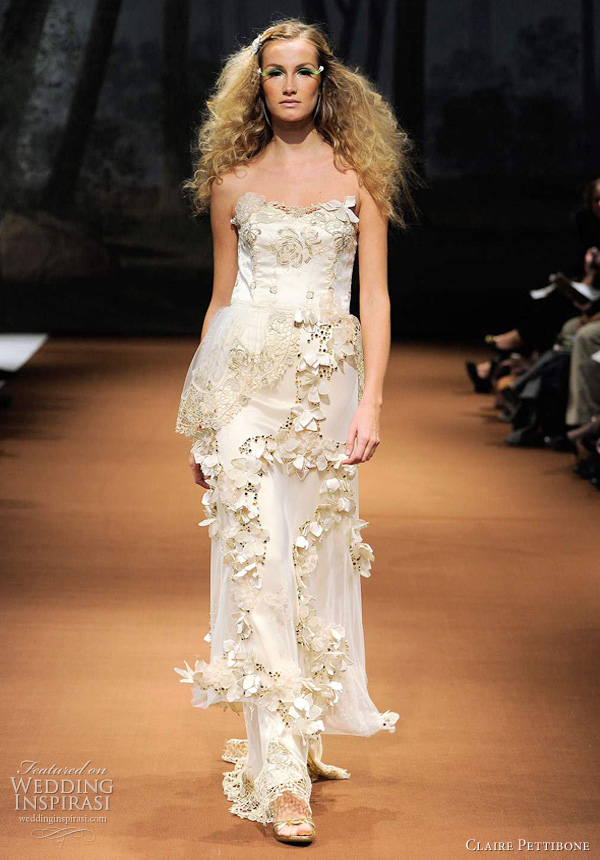 Nightingale wedding dress featuring White and silver feathery leaf lace flounces with crystals and flowers.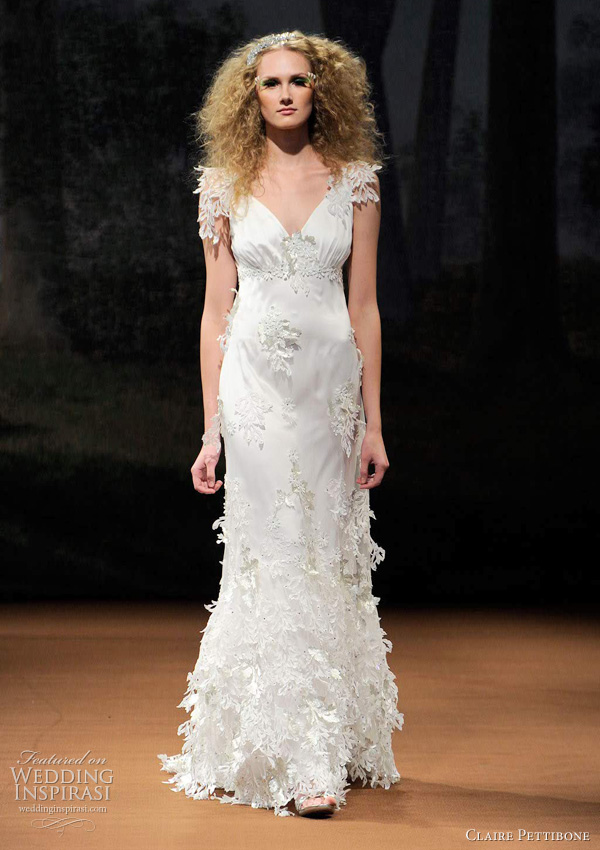 Sparrow dress featuring platinum handkerchief sleeves with beaded flowers and leaves.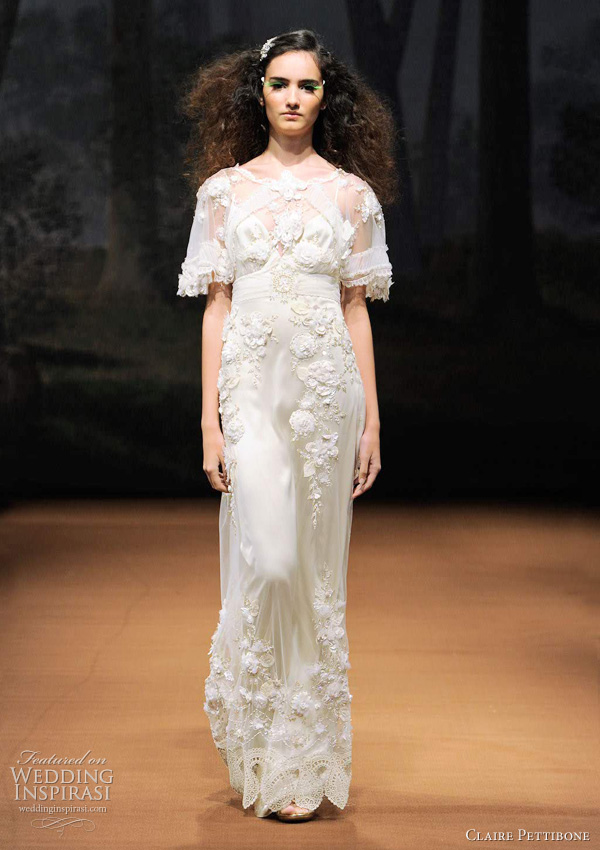 For more information about these wedding dresses, click here.