Will Kate Middleton be wearing an Alexander McQueen wedding dress for her royal wedding in April this year as touted by  the media recently? For now we can only guess, but Sarah Burton's creations for Alexander McQueen Fall/Winter 2011 ready-to-wear collection is perhaps the British designer's most crowning achievement to date. Below, stunning gown with bodice textured with pieces resembling broken plates.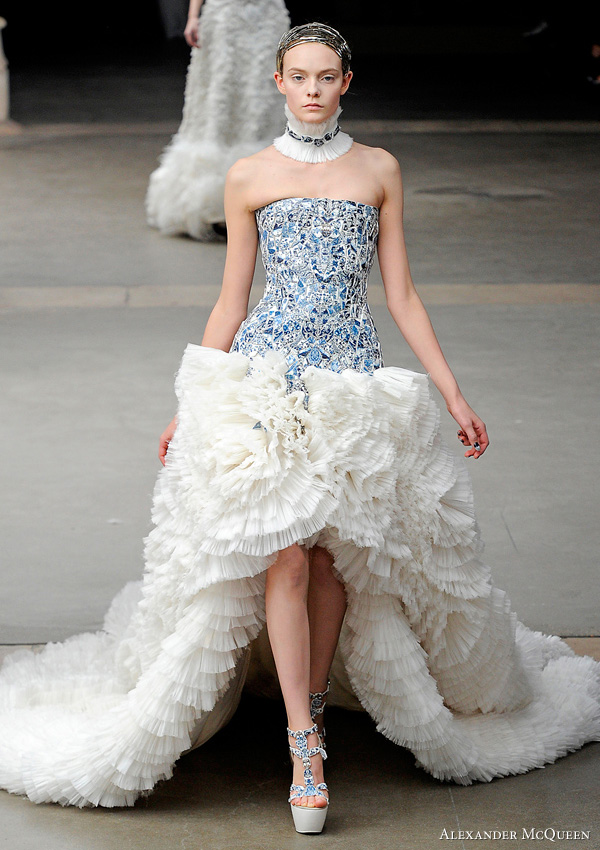 McQueen for a future queen? This pretty ruffle gown with high collar is fit for a modern princess.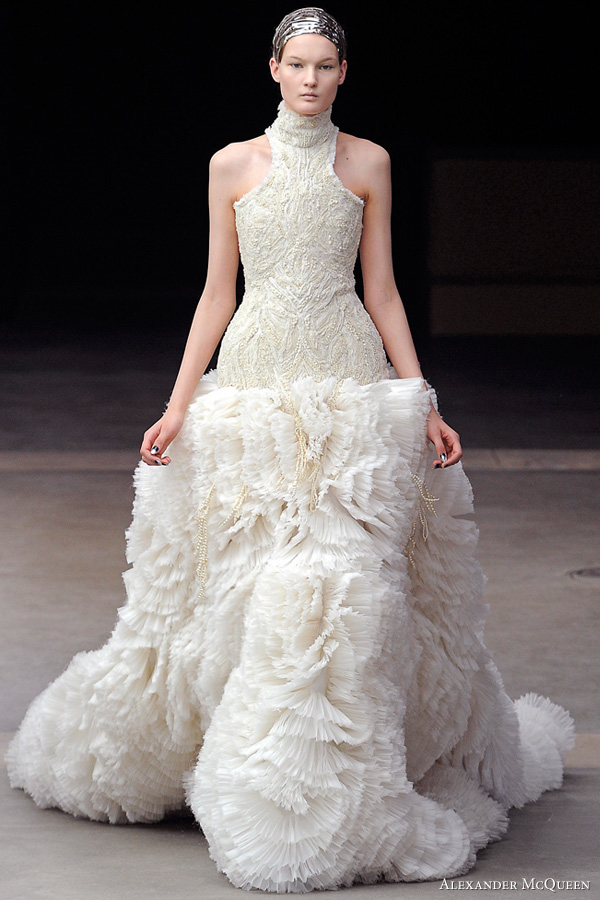 Remarkable texture on this gown lined with feathers.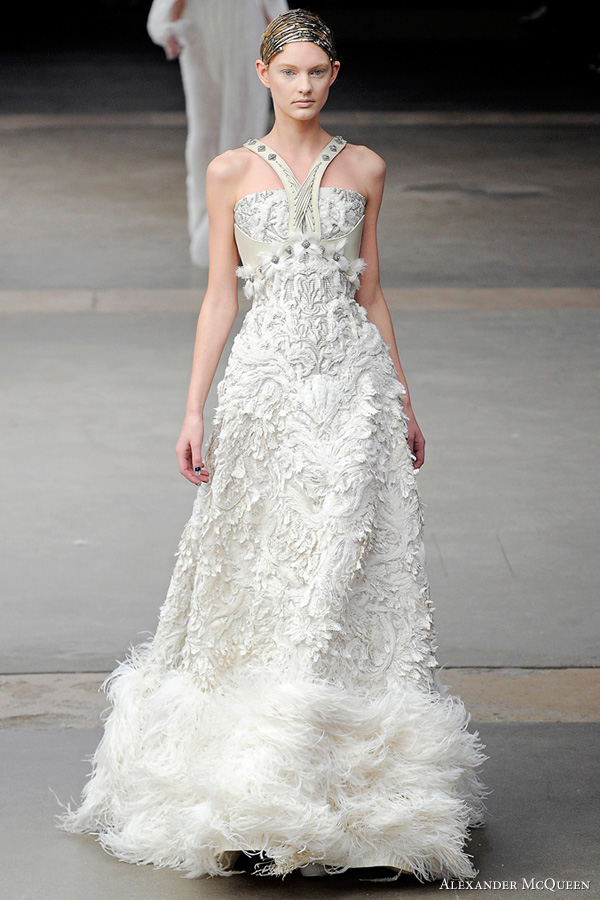 Lovely weave texture on this dress with studded leather harness.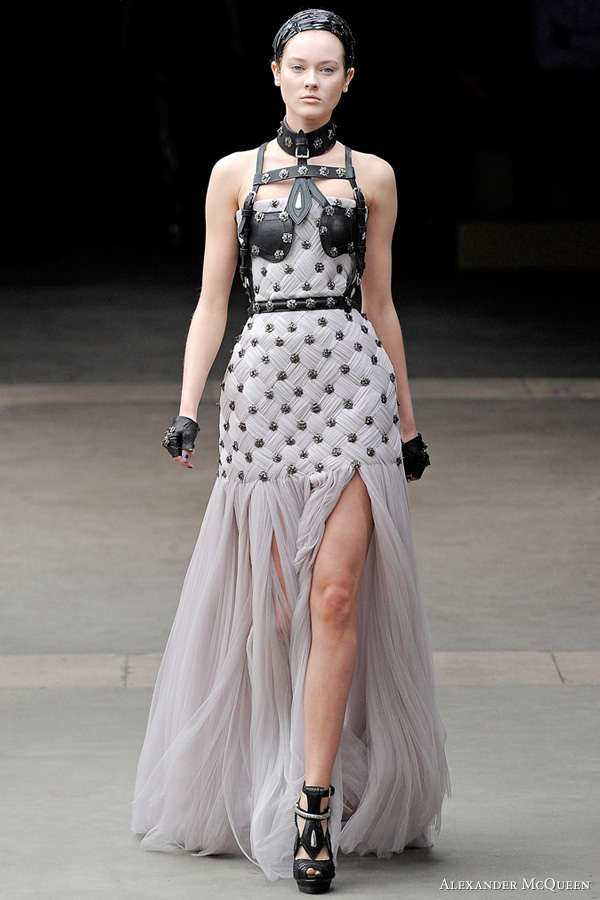 Elizabethan influence — dresses with ruff accents. Has Burton been doing some research on Queen Elizabeth I and other fashion royalty in history? :)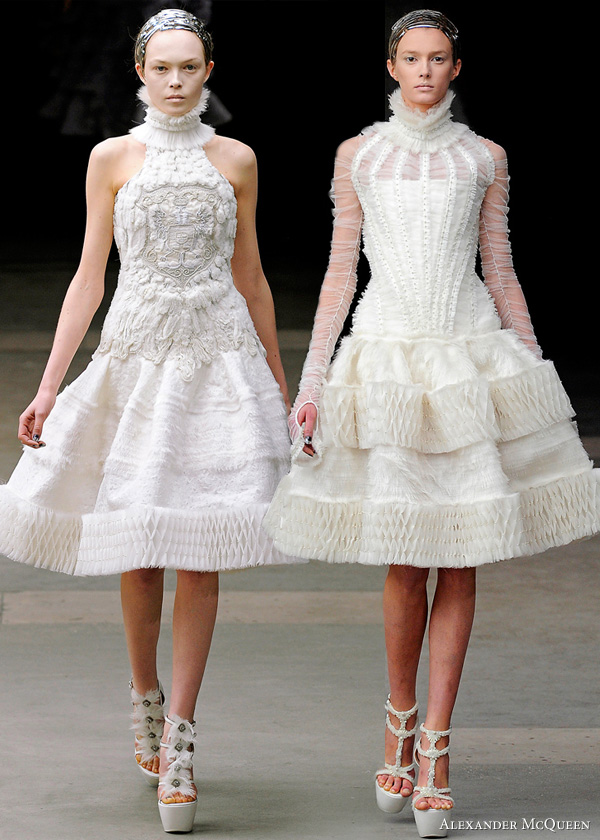 Check out dresses from other collections here.