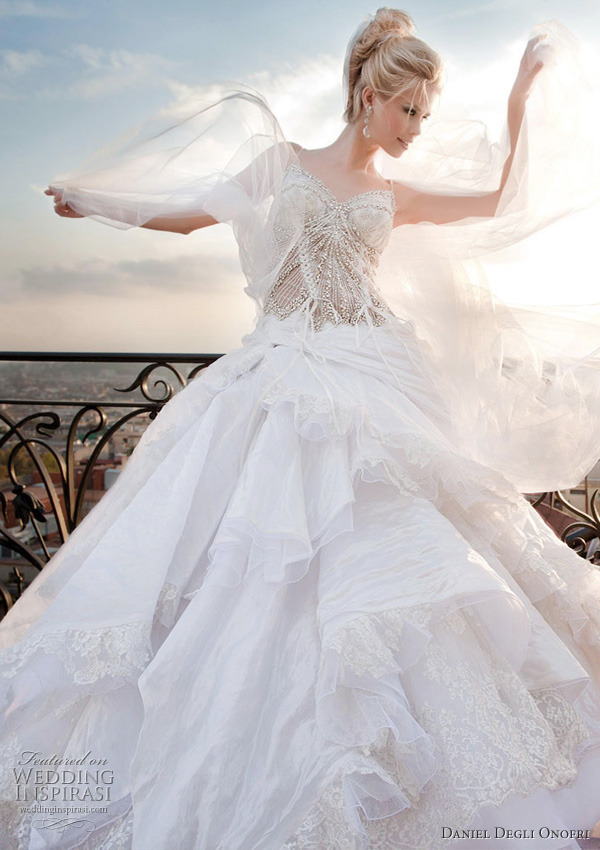 Some lovely wedding dresses from Daniel Degli Onofri bridal collection. Above, Jardin du Bagatelle – organza and embroidered gown, bodice adorned with Swarovski crystal. Below,  Morgana tulle and lace gown with flower-shaped gathers at the skirt.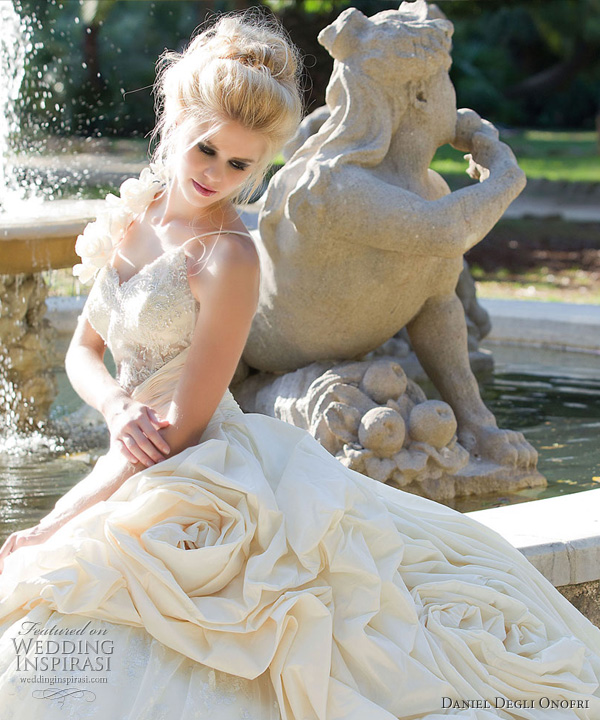 Temptation duchess satin gown with large ruffle accenting the straps.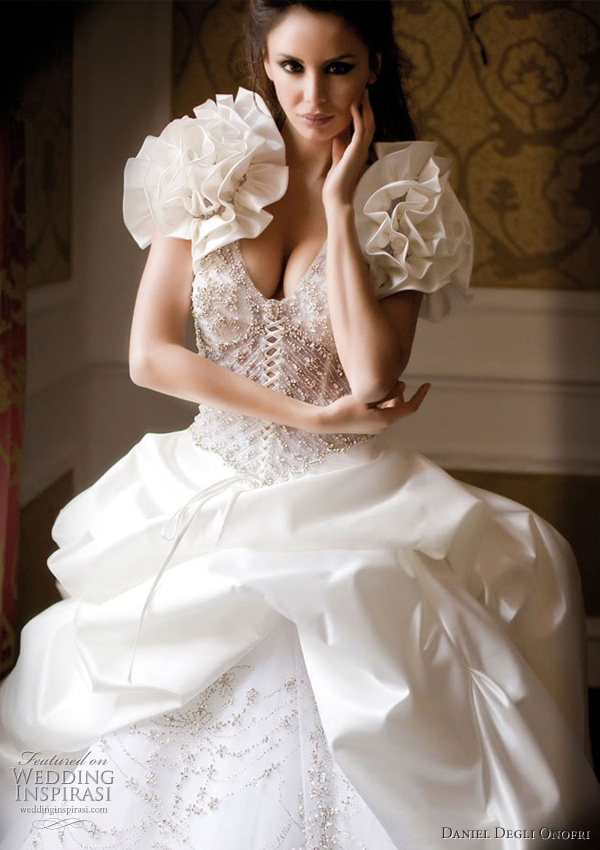 Senses spaghetti strap wedding dress in tulle with embroidered lace.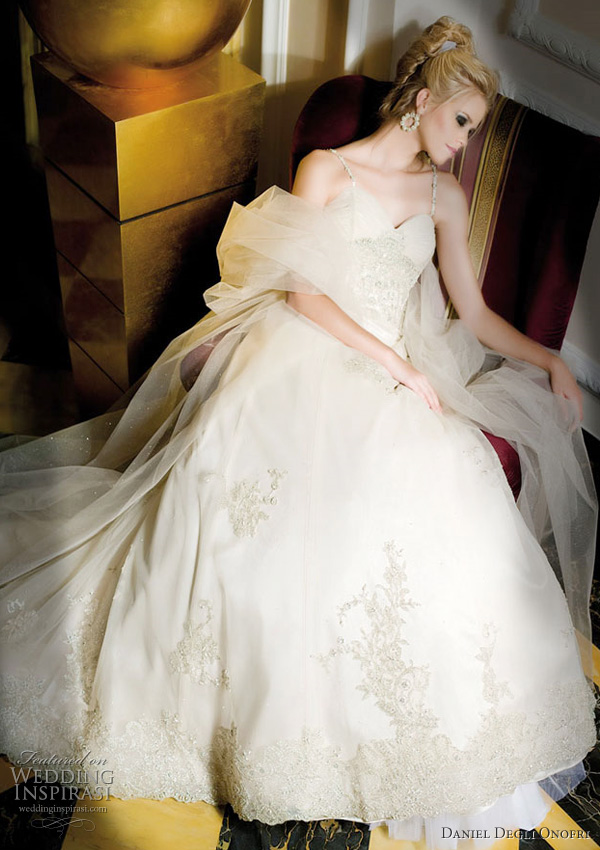 Miracle wedding dress with sheer bodice and pleated tulle ruffle tier skirt .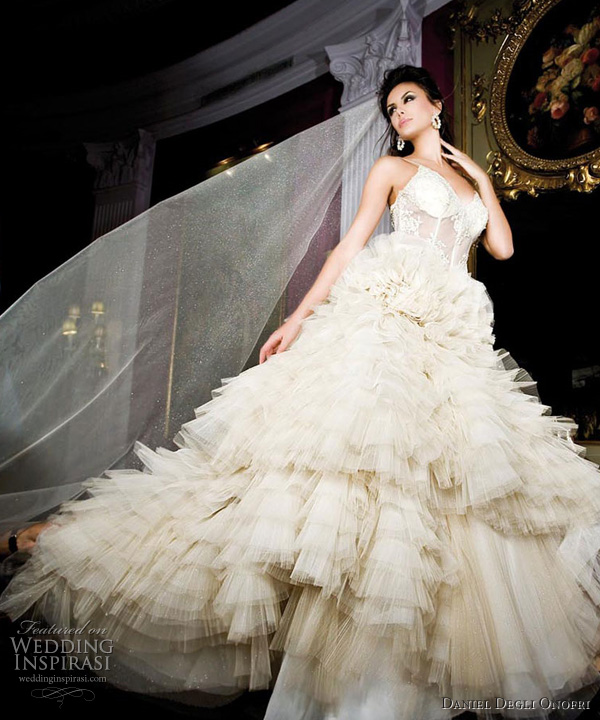 More gorgeous wedding dress after the jump. Click Read More to continue.
Princess wedding dress in taffeta and lace with Swarovski crystal bodice.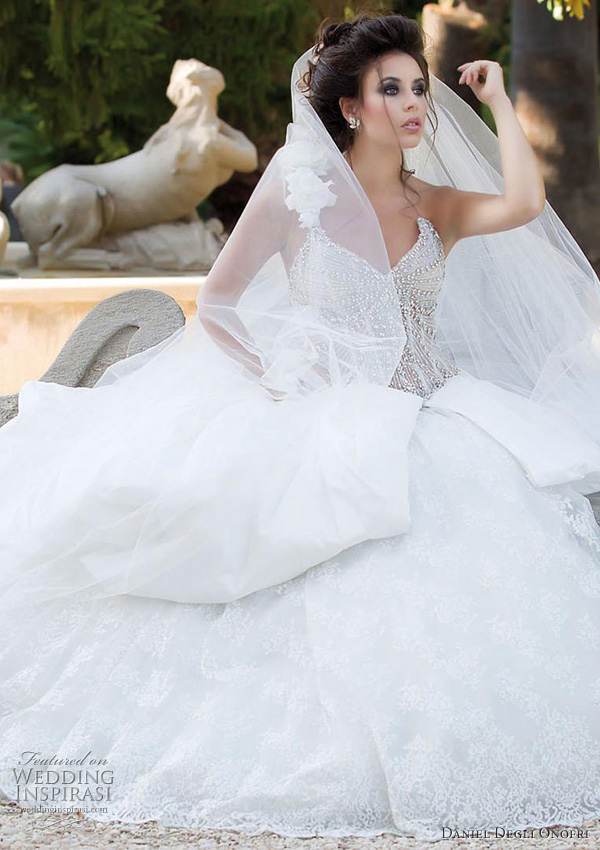 Cinderella wedding dress, taffeta and tulle skirt with embroidered flowers.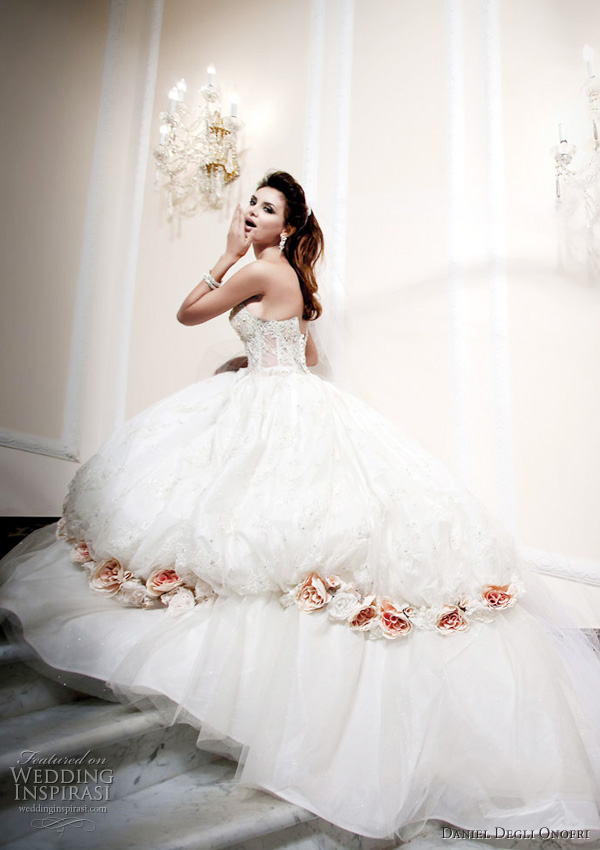 Luce d'Oriente ball gown with crystal embroidered lace.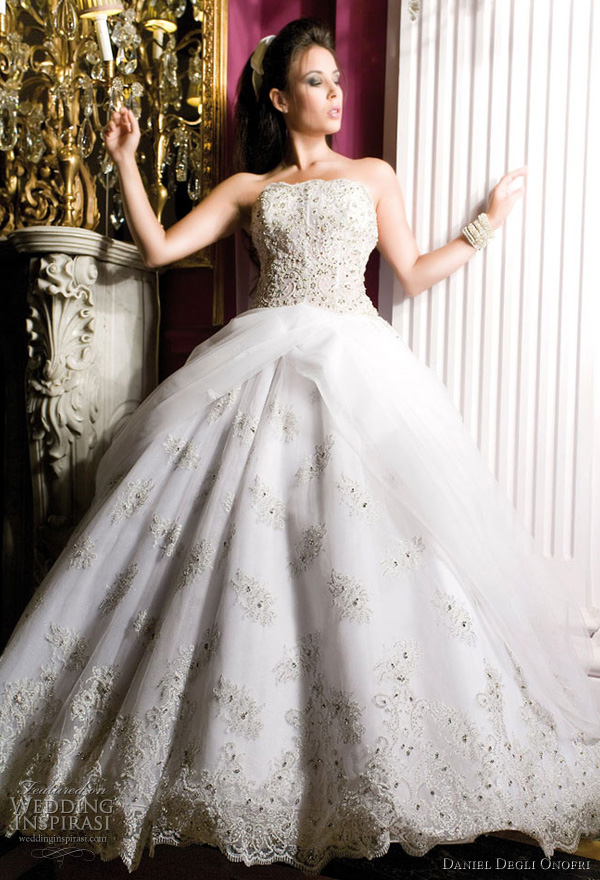 Angel wedding dress featuring sheer bodice and embroidered tulle skirt with tiered lace flounces.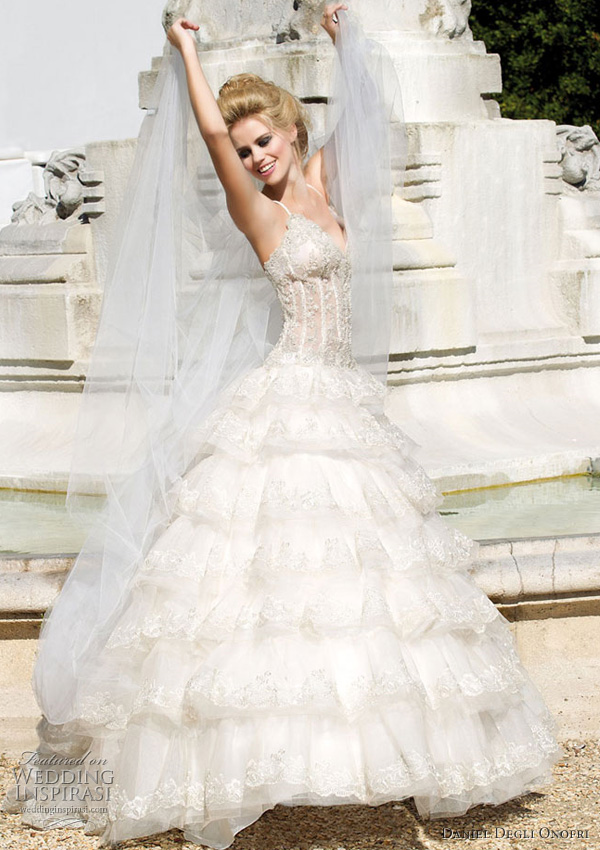 Idylle dress with Swarovski crystal bodice and skirt in embroidered taffeta with tulle valances.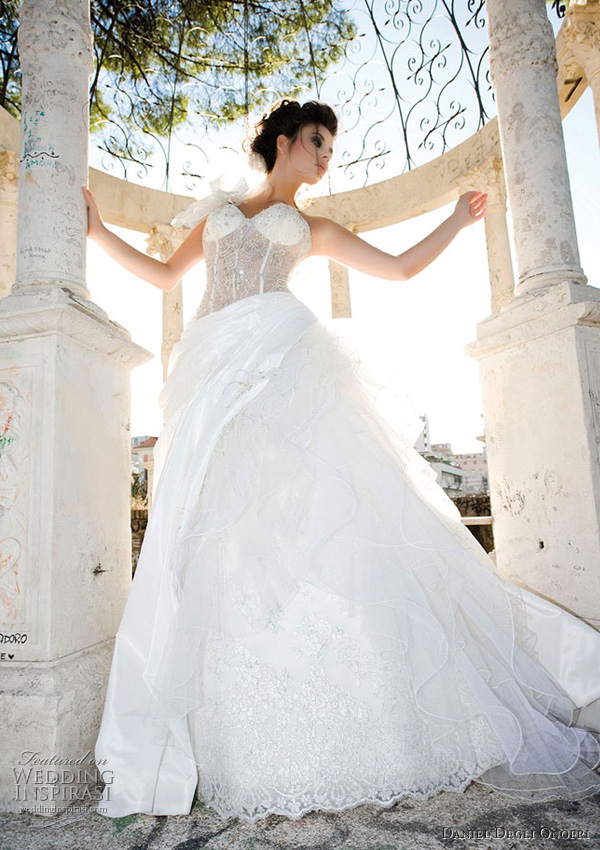 Istant gown with draped bodice and banded skirt in embroidered lace and taffeta.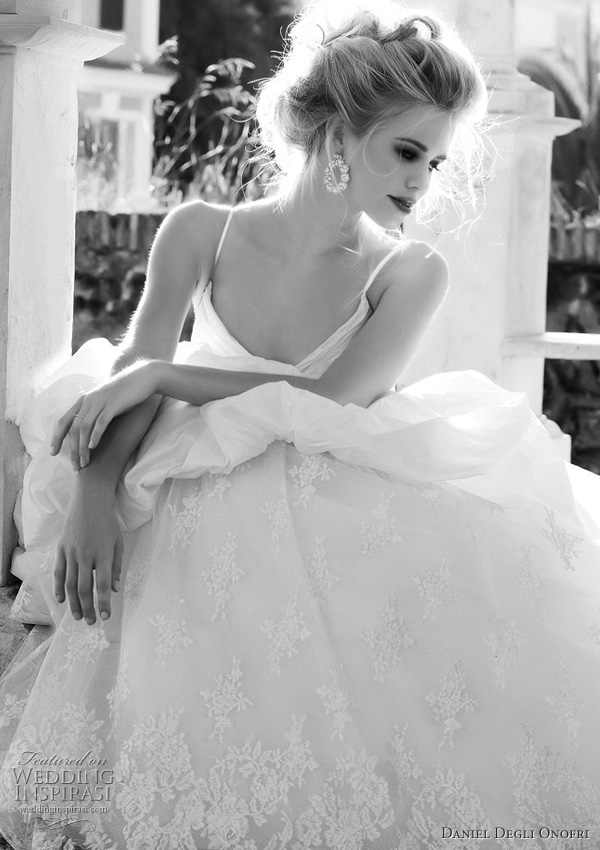 Etoile tulle and lace sheer wedding dress with crystal accents, comes with lace jacket.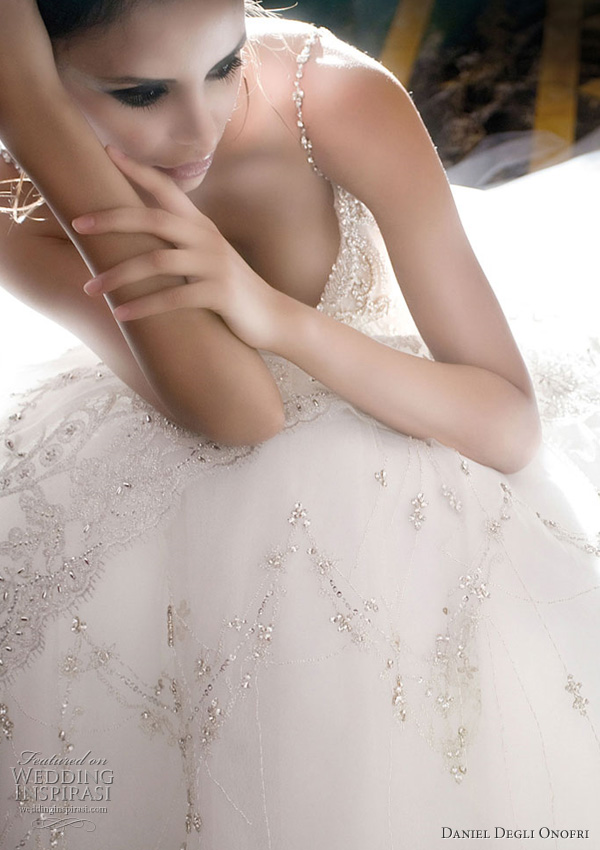 For more of these wedding gowns, click here.