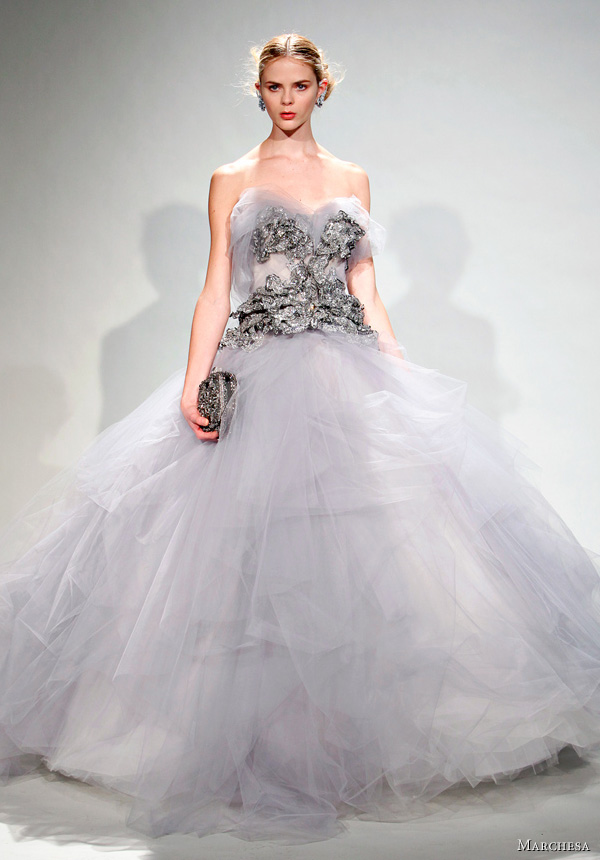 Beautiful dresses in powdered hues from Marchesa Fall/Winter 2011 ready-to-wear collection, inspired by Great Expectations and "Miss Havisham's endless plight of lost love". Sounds a little depressing but thankfully, all is not lost as the collection has a number of brilliant red carpet ready gowns like the beautiful tulle ball gown above and the stunning mermaid gown with ruffled skirt in blush, below.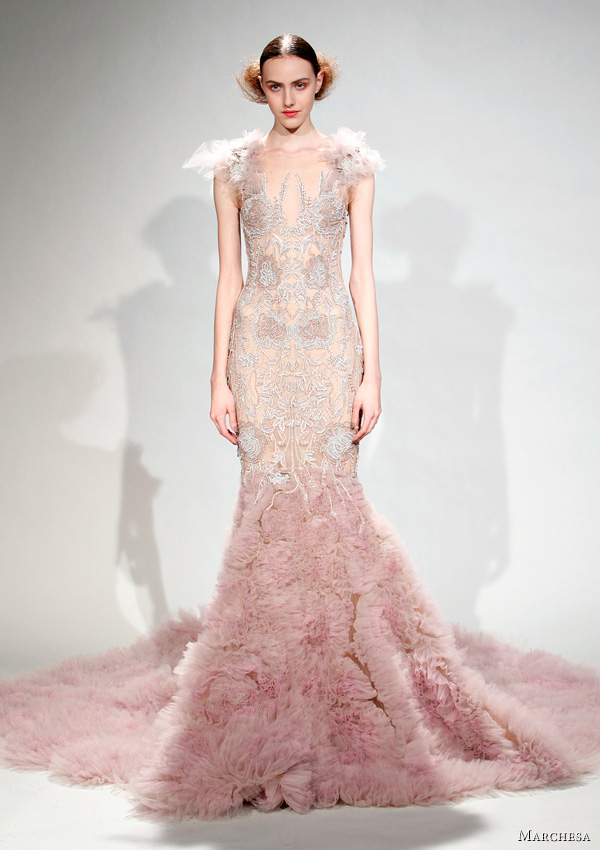 We love this gown with elbow length illusion sleeves. Looks great as a wedding dress!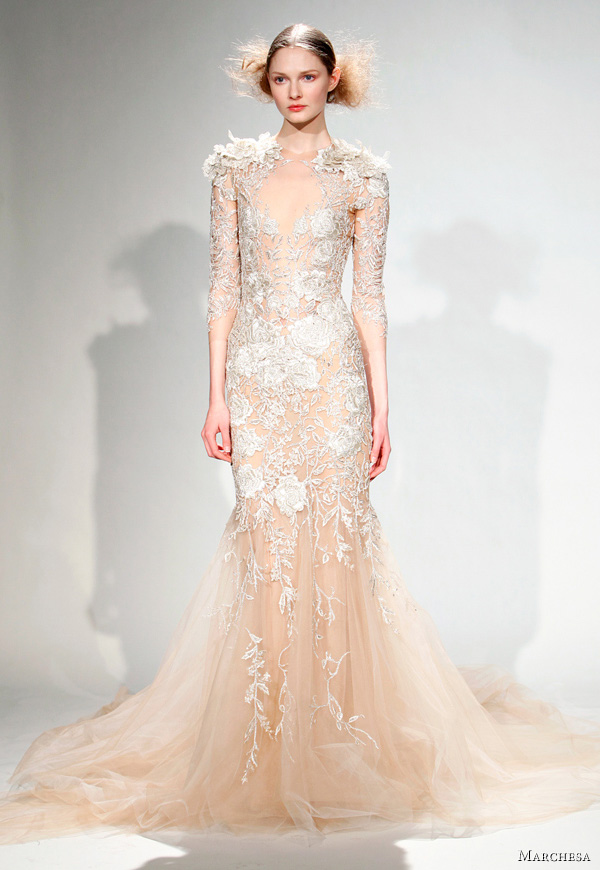 Lavender tulle + sheer bodice adorned with crystals.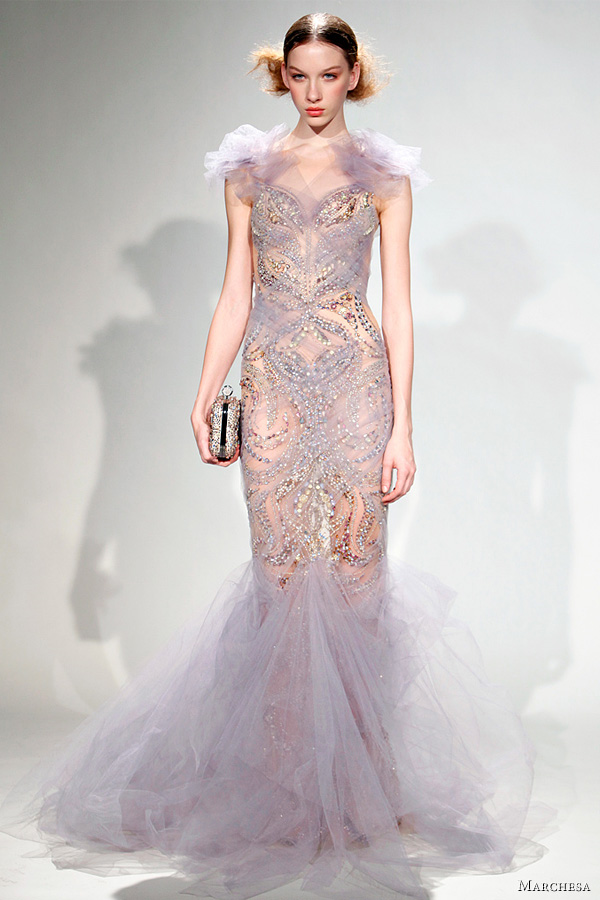 Strapless white gown with feathers.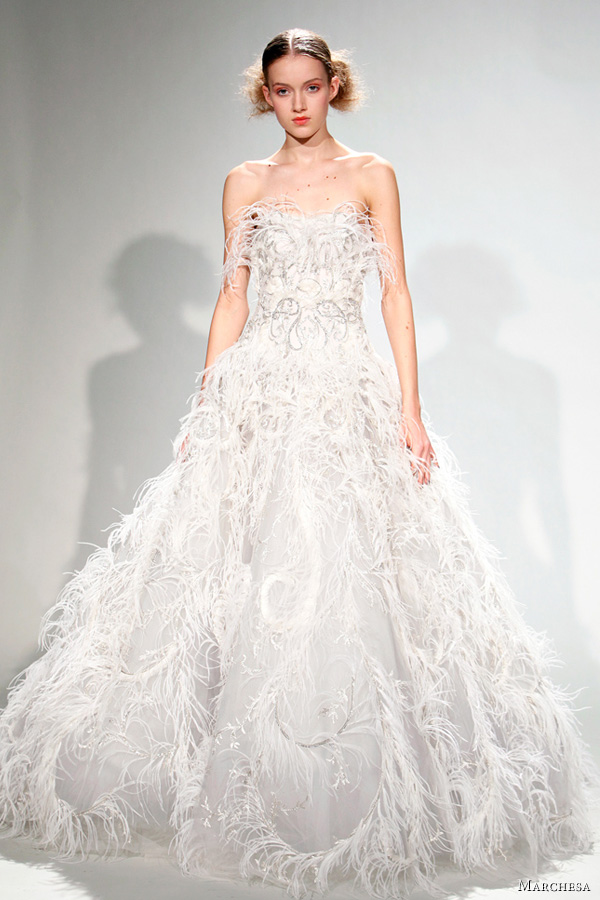 More beautiful gowns after the jump. Click Read More to continue.
Short white dresses with asymmetric hemlines. Ooh, check out the black lace socks.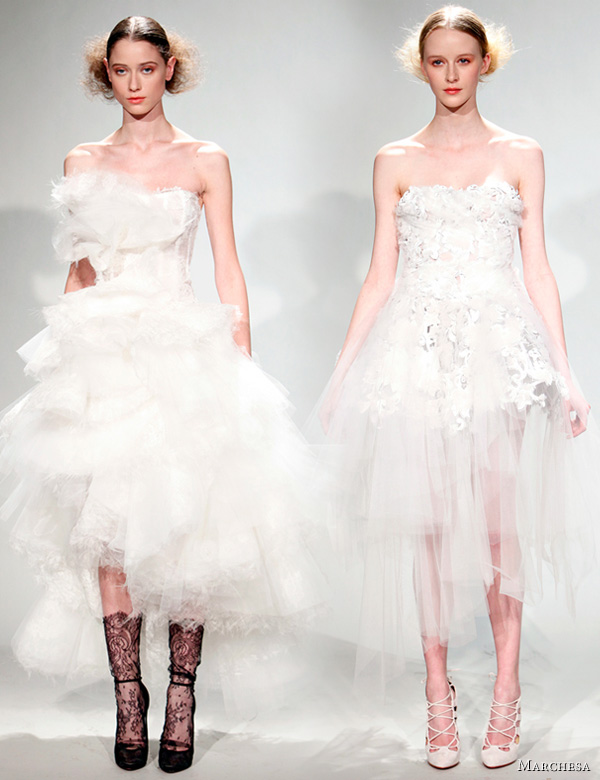 Shades of Victoriana - beautiful contrast of the high collar jacket and white lace on black tulle dress.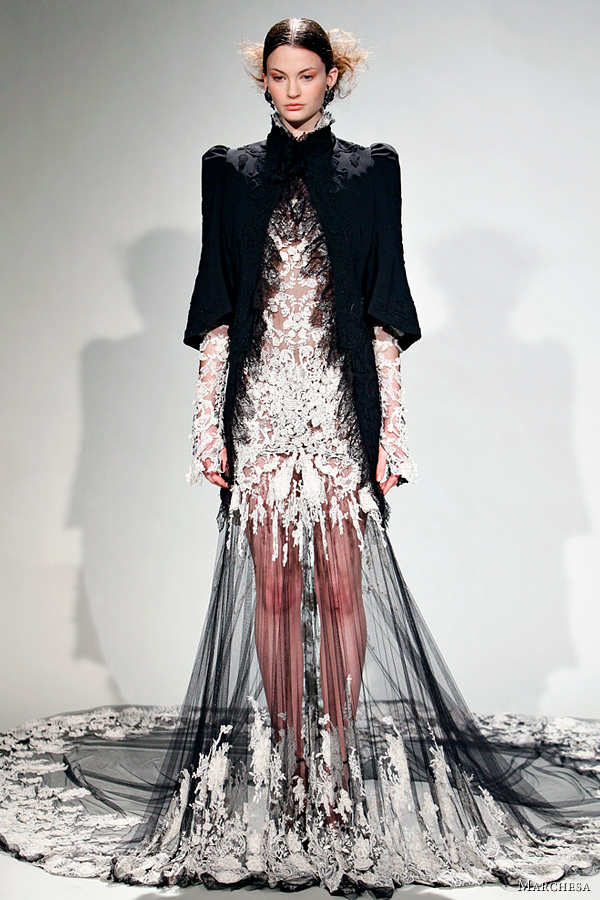 This gown has a modern day Elizabethan feel with its illusion black tulle ruff collar and puff sleeves.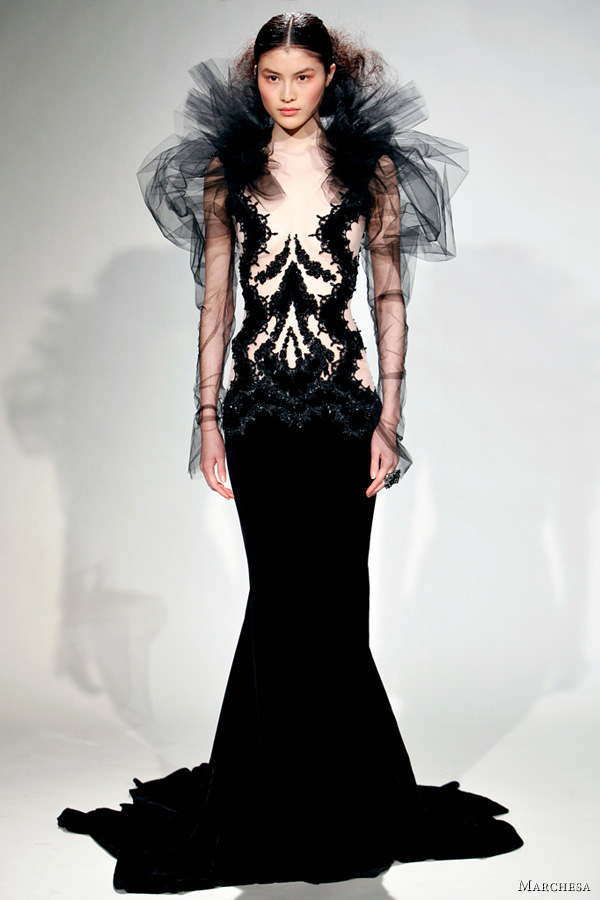 Dress in striking red with patterns reminiscent of jian zhi (chinese paper cutting) .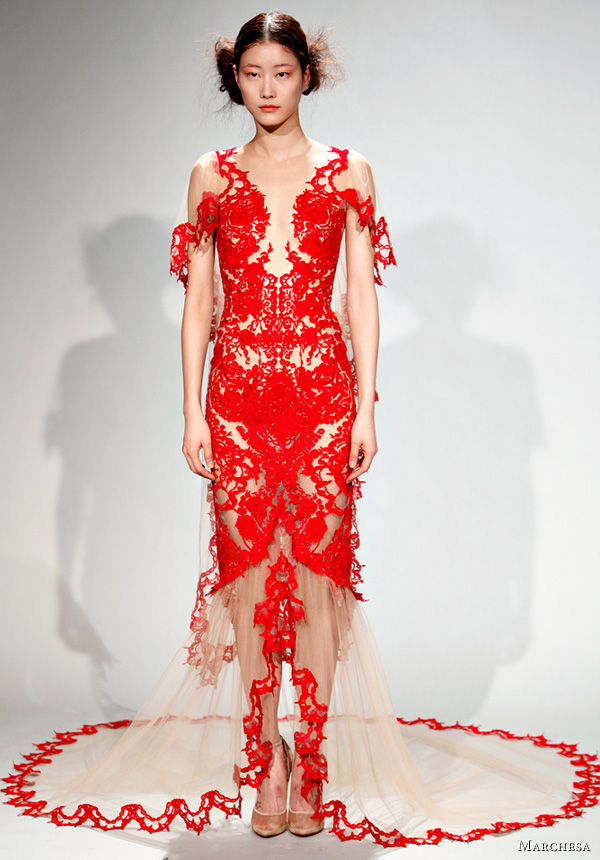 Artistic draping we've come to associate with the Marchesa brand.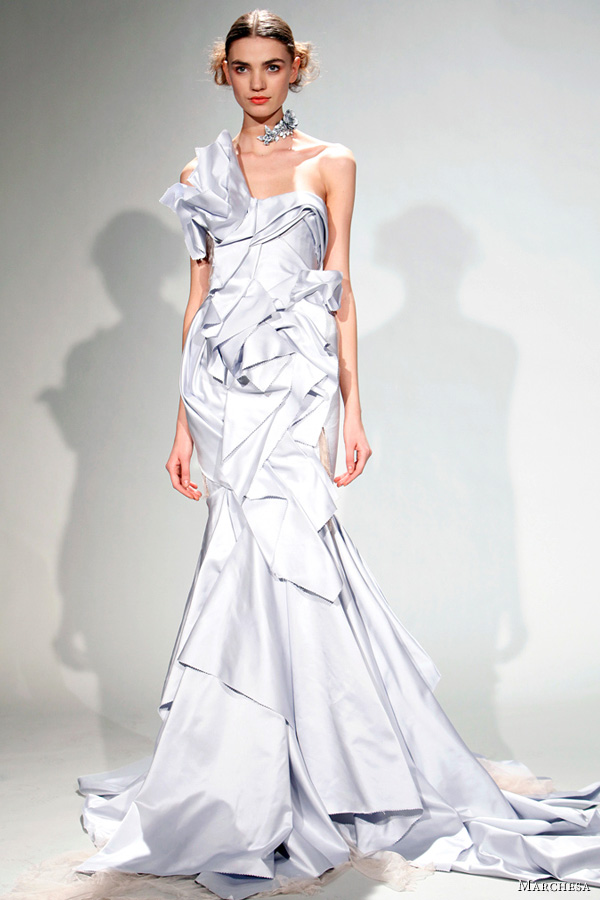 For more information on Marchesa, click here.