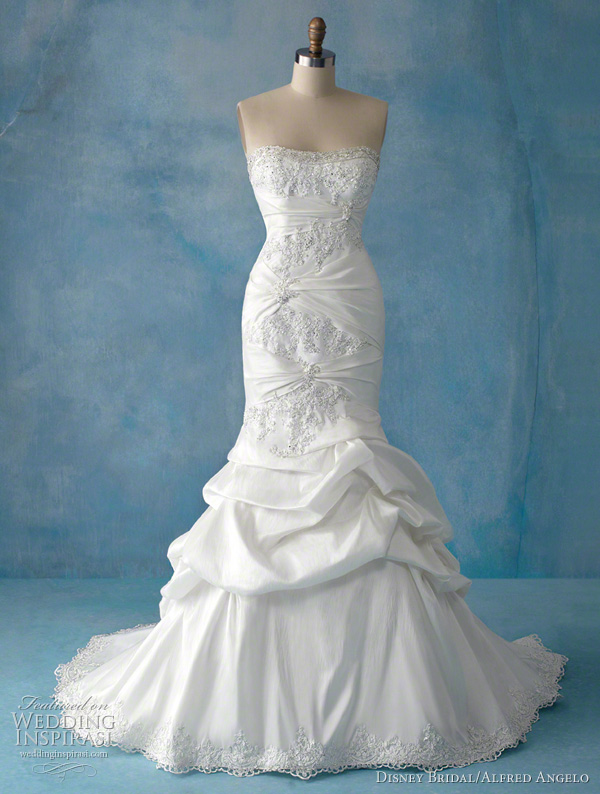 Disney Fairy Tale Weddings by Alfred Angelo collection is not only every little girl's fantasy come true, many brides to be will also fall in love with one of more of the gorgeous gowns in this collection. All we can say is that this must be the prettiest collection of Disney Princess themed wedding dresses from Disney Bridals yet! Above, Ariel mermaid silhouette wedding gown in re-embroidered lace and taffeta featuring sea-inspired details such as pearl beading, subtle metallic accents, crystal beading and sequins. Below, Snow White, net-over-satin ball gown featuring lace bodice of organza apple blossoms with shimmering rhinestone and crystal centers and a skirt with scattered blossom detail, accented by a lovely satin sash and back bow.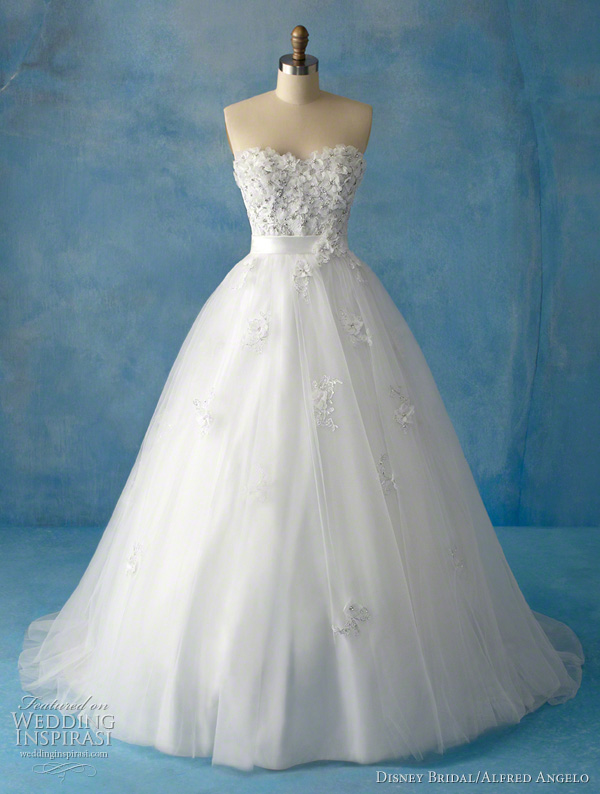 Tiana one-shoulder taffeta ball gown featuring dramatic ruched pick-ups, inspired by the grace of the water lily. The asymmetric draped bodice is embellished with beautiful beaded flowers, metallic embroidery and pearl accents.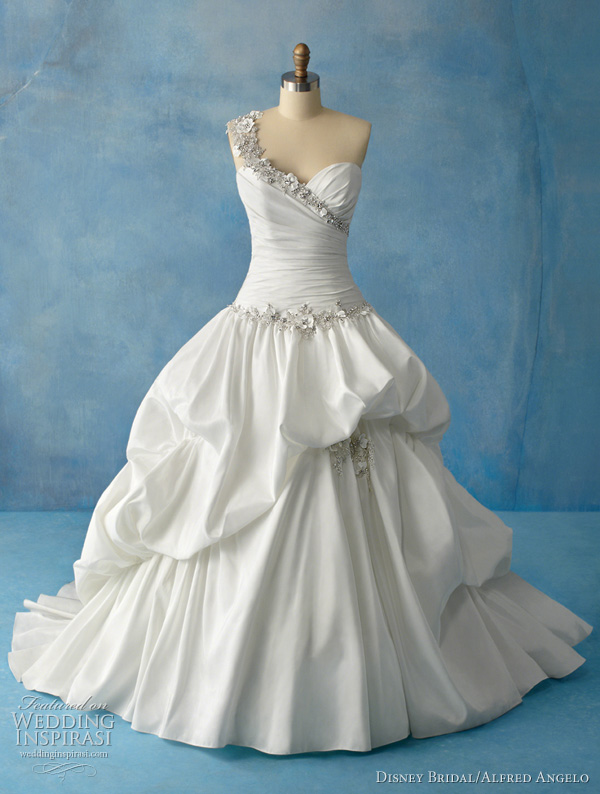 Cinderella ballgown of tulle and glitter net over taffeta, inspired by Cinderella's glass slipper. The draped criss-cross bodice features a romantic sweetheart neckline accented with sparkling crystal beading and rhinestones.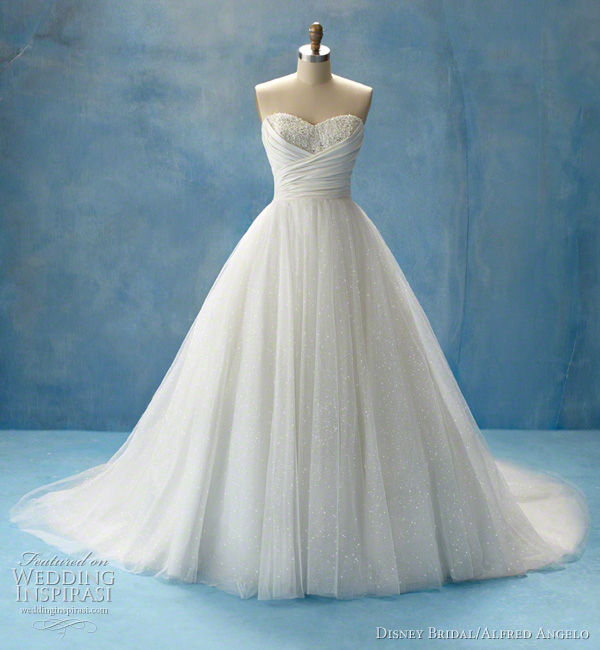 Princess Jasmine wedding dress featuring flowing, soft shimmer satin and a micro-ruched bodice, bejeweled neckline and halter strap with encrusted pearls, rhinestones and crystal beading.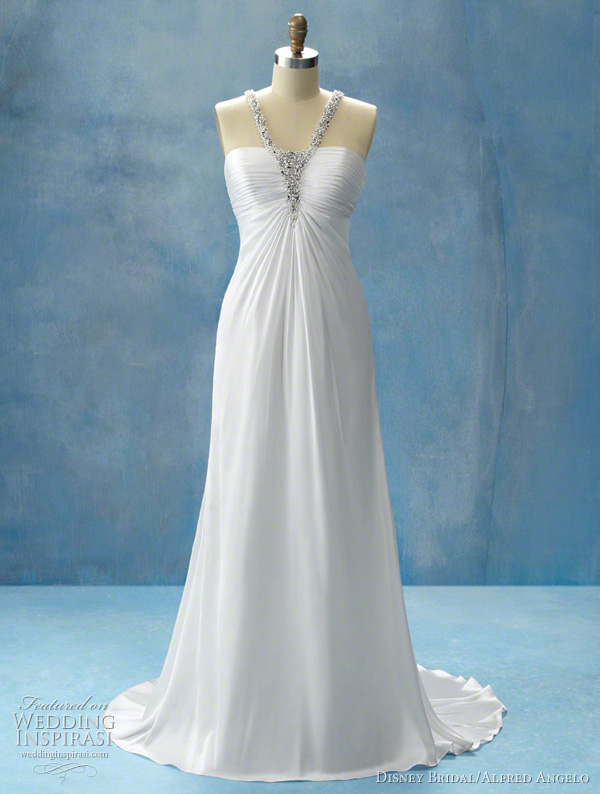 Belle ball gown featuring draped satin and crystal beaded corset with subtle hints of gold metallic embroidery. A detachable shrug and draped net pick-up skirt create added grandeur.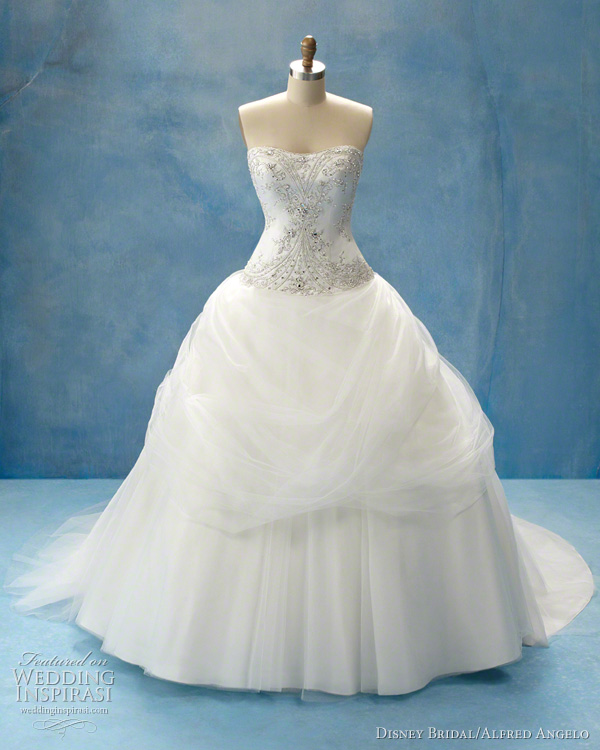 Sleeping Beauty romantic taffeta gown featuring multiple layers of dreamy gossamer tulle, reminiscent of cascading briar rose petals, bodice in re-embroidered lace with crystal beading.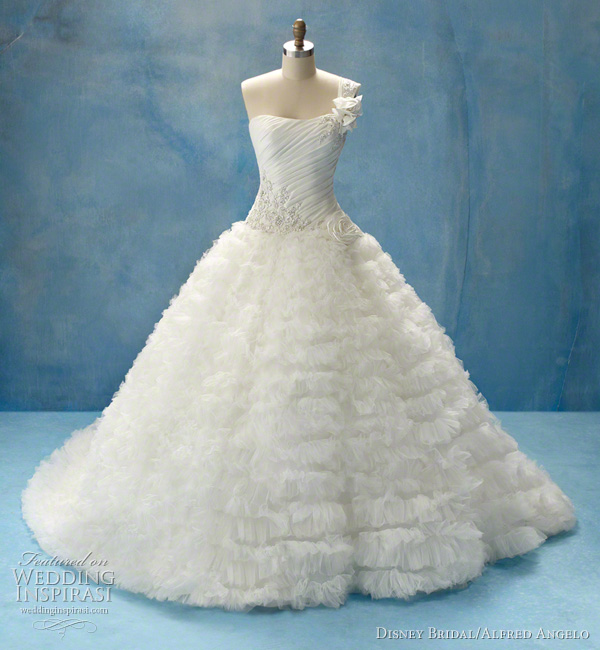 Beauty and the dress -- Belle of the ball in her lovely bridal ballgown.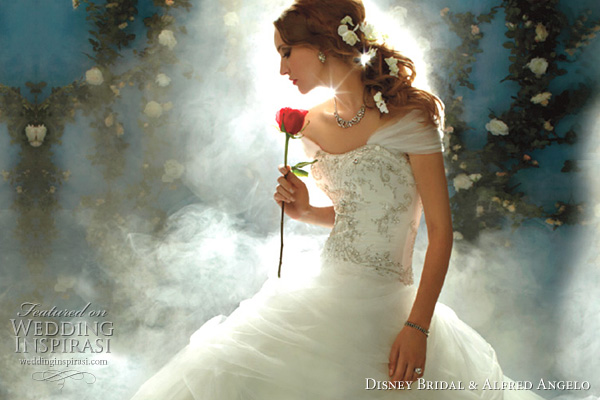 See these wedding dresses worn by real princess brides models. Click Read More to continue.
Ariel's our favorite Disney Princess and her dress is beautiful!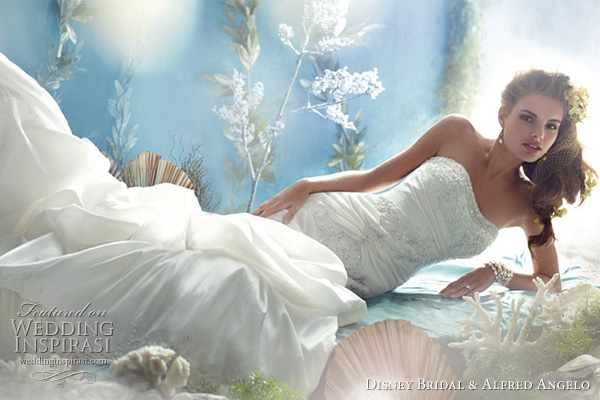 Cinderella in her wedding dress. Glass slippers optional.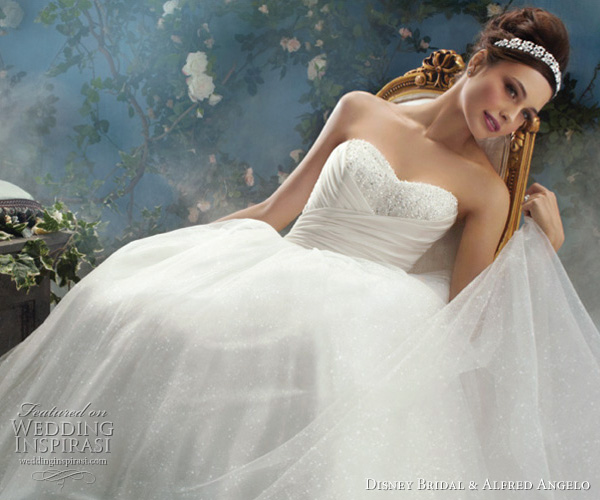 Princess Jasmine's wedding dress pays tribute to her adventurous and self-assured style.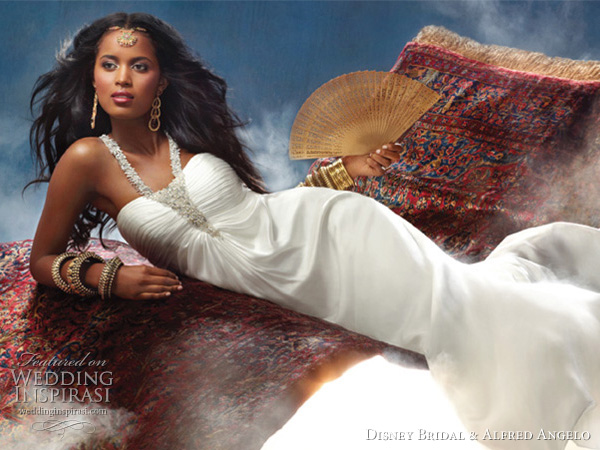 Snow White's apple blossom gown is another one of our favorites. Careful with that apple!
Tiana's wedding dress was inspired by her independence and joie de vivre,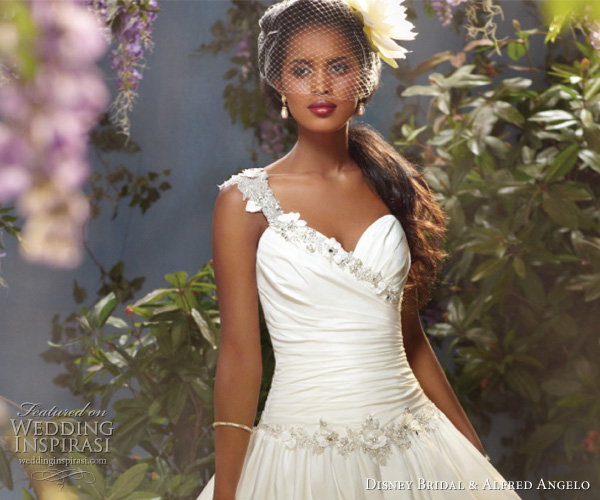 Princess Aurora in her dreamy gown. And dreamy Prince.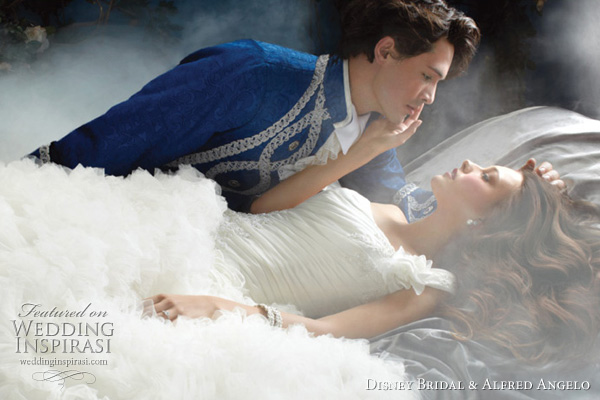 For more information of these Disney Princess wedding dresses by Alfred Angelo, click here.