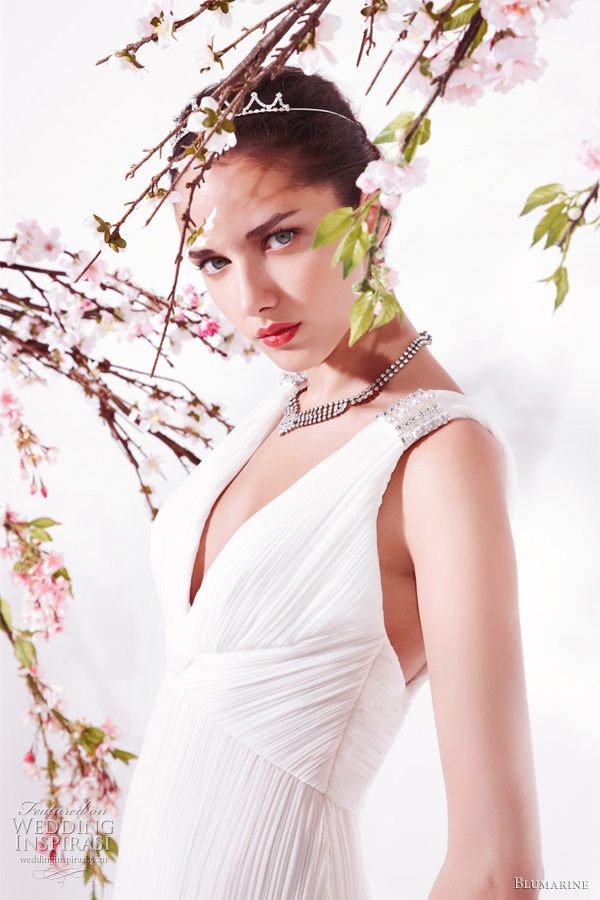 Wedding dresses from Blumarine Spring/Summer 2011 bridal collection to start off the week on a sweet note. Beautiful crystals embellished straps on the gown with plissé finish above and lovely detail on the waist and pleated strapless neckline of the wedding dress below.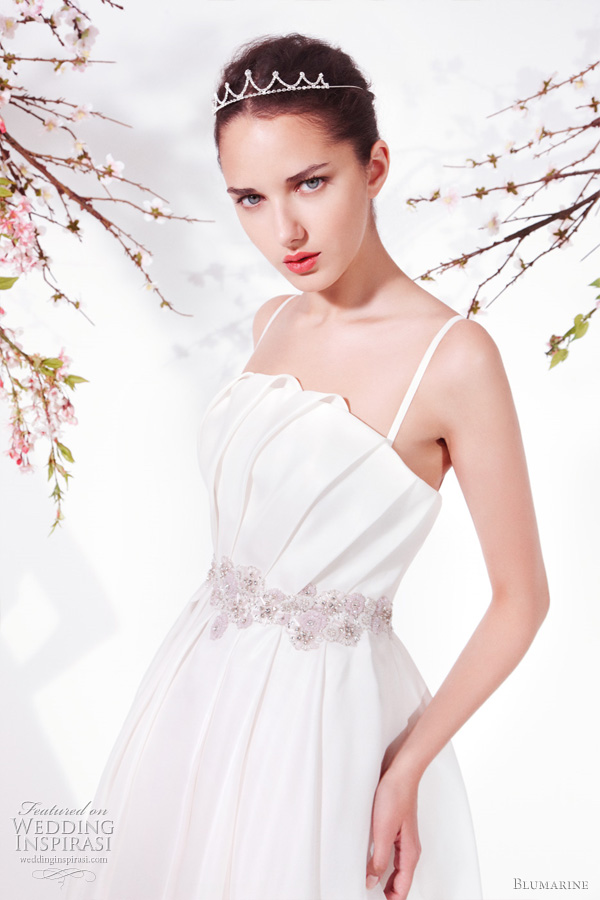 Gorgeous wedding dress with lace bodice  and spaghetti straps, waist adorned with a bow.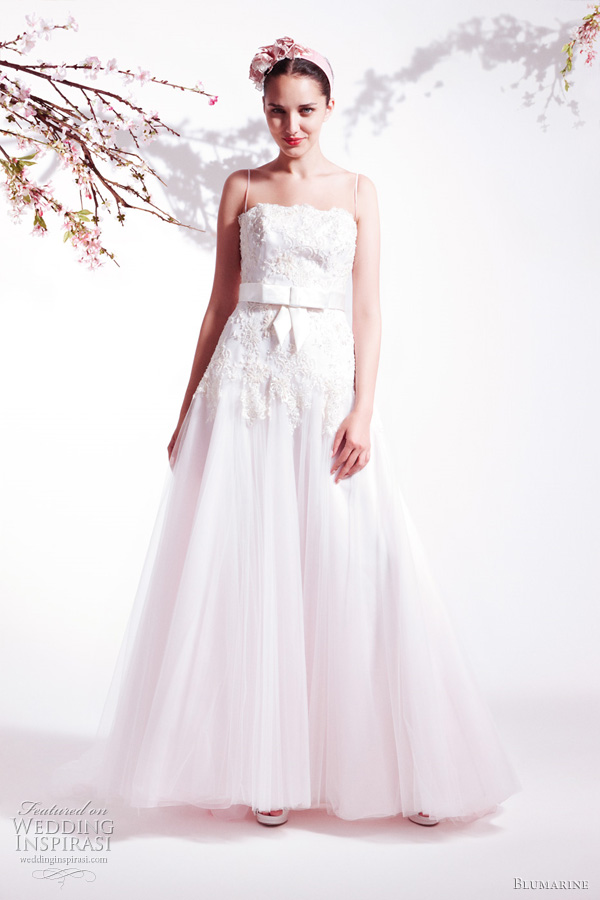 This dress comes with a criss-cross elongated bodice, accented with floral appliques.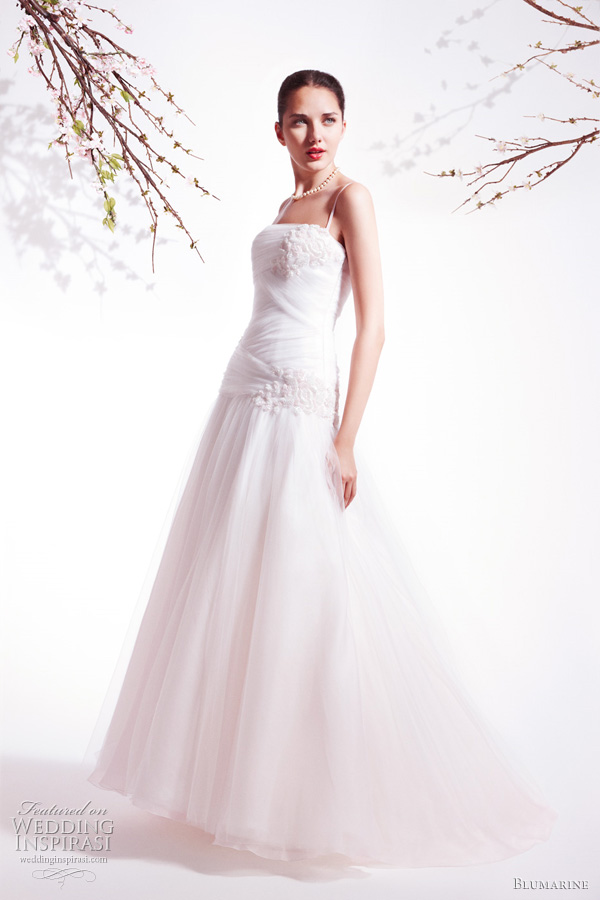 Dress with sweetheart neckline, waist adorned with crystals embellished applique.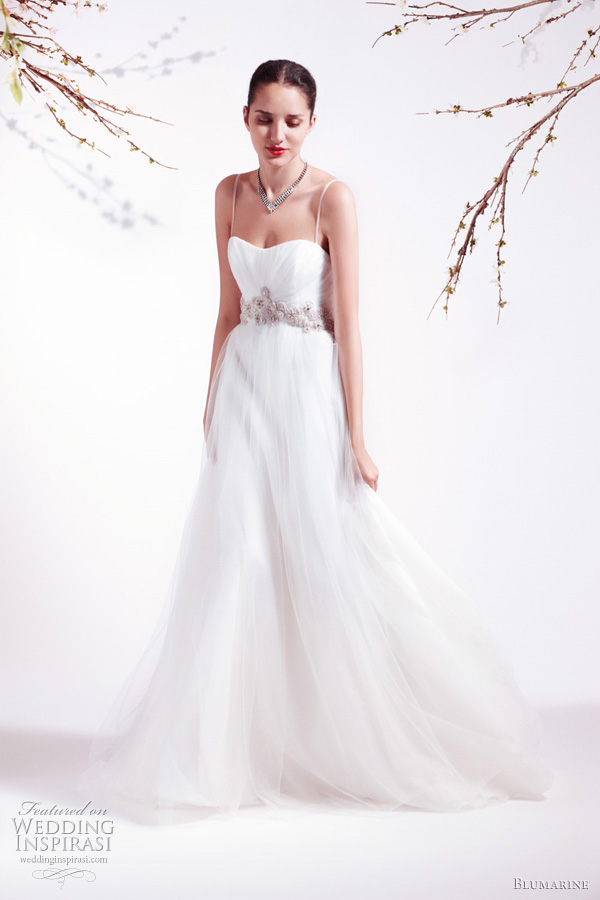 One- shoulder dress with draped bodice.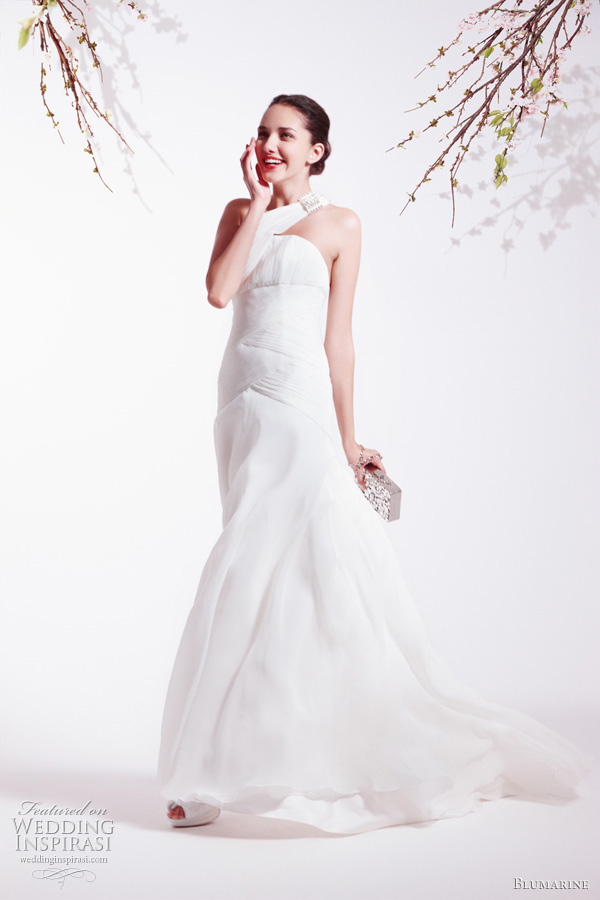 Sweet pink ribbon sash accents this strapless dress with aeriform layered skirt.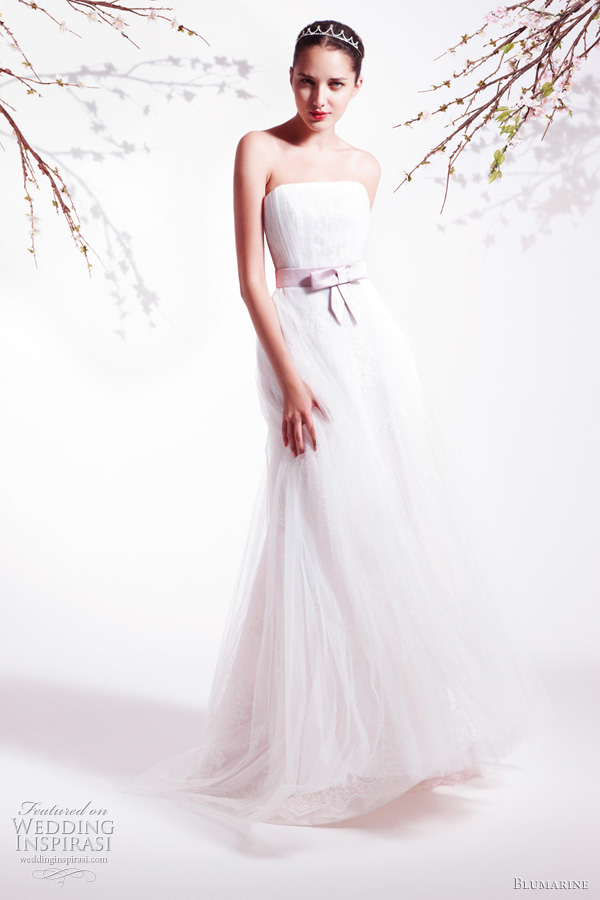 Tiered lace gown  with peplum bodice.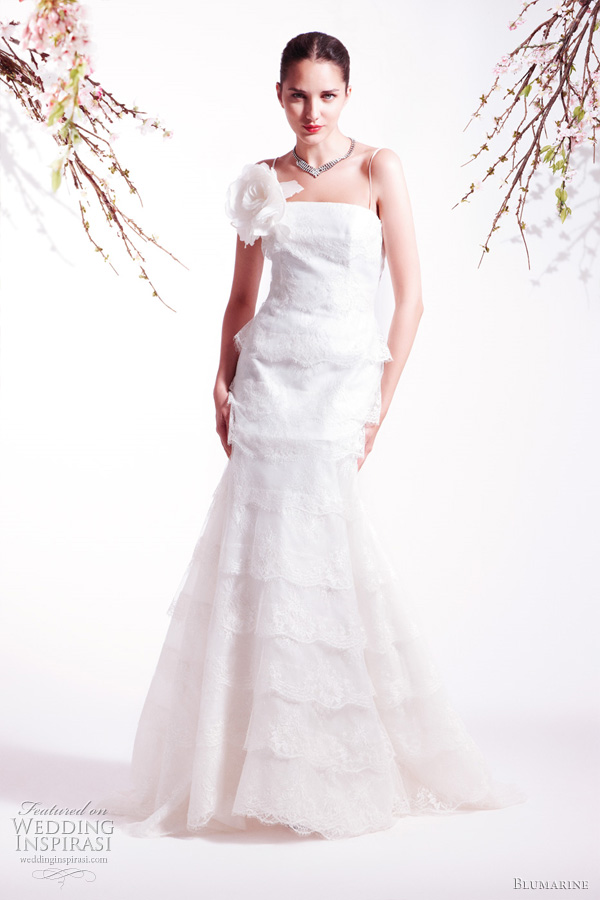 For more wedding dresses by Blumarine Bridal, click here.